Creativity
How Winning CPG Marketing Trends Are Drawing Inspiration from DTC Brands
By Jonathan Crowl on March 11, 2019
It's not just Amazon that's disrupting the traditional retail landscape. Even as the online retail giant puts pressure on traditional brick-and-mortar sellers, there's a similar battle taking place on the product side of the retail industry.
These days, traditional consumer packaged goods are under a lot of pressure to compete with direct-to-consumer alternatives, which spells a somewhat daunting future if you're a CPG brand. Especially when you consider that compared with today's DTC marketing methodologies, current CPG marketing trends have a tendency to look antiquated and even destined for extinction. DTC products and brands have claimed a foothold in their respective industries by following a familiar format: Cutting out the middleman, selling directly to their audience, and using first-party data to strengthen that relationship over time.
The competitive benefits are so significant that one might expect to see more CPG brands reinvent themselves in a DTC mold. But that's easier said than done, according to WARC, because the differences between these two business models go much deeper than rethinking the product supply chain: CPG brands are saddled with a technology infrastructure and approach to selling that makes such a comprehensive overhaul extremely difficult.
But with that being said, there's hope for CPG brands looking to try something new. Yes, they have to adapt their business model if they don't want to keep bleeding market share to their DTC competition, but a shift in marketing strategy may be enough to right the proverbial ship and give CPG brands and products a better fighting chance against fast-rising direct sellers.
First-Party Data as the Foundation of Brand Experiences
One of the biggest components of success for DTC brands is their access to a deep well of first-party data. Since CPG brands rarely, if ever, deal directly with their consumer, they rely on second- and third-party data to drive their marketing efforts. This inevitably leads to some degree of disconnect between marketing efforts and the consumer, caused by a lack of intimate knowledge about the customer's interests and needs.
The typical CPG digital marketing strategy draws inferences from second- and third-party data to guide important decisions rather than building out strong first-party data sources, which can be used to power more personalized and relevant brand experiences.
Image attribution: Marcin Kempa
Simply put, solely relying on second- and third-party data can negatively affect the brand experience all the way down the line, including messaging, personalized recommendations, and other aspects of your marketing strategy. Fortunately, there are ways to improve access to first-party data, even if you're a CPG brand operating in a traditional business model.
As Forbes points out, location data earned through consumer opt-ins is a form of first-party data that CPG brands can use to more reliably target their core audience. Historical location data can be combined with real-time data to identify target consumers based on where they've been. For example, regular attendees of events at a basketball arena could be served with ads for sports drinks or athletic apparel, providing a useful workaround when first-party data is in short supply.
Social media also remains a strong and direct channel to target and engage consumers, presenting an opportunity to develop deeper relationships which can improve customer retention rates. An active CPG presence on social platforms can provide a direct line of access to consumers-and consumer behaviors-which can generate insights over time via ad engagements, social listening and other data acquisition strategies.
CPG campaigns typically have shorter life-cycles, tied to holidays or specific product launches, so marketers need real-time insight to maximize sales opportunities during these key moments. Through a data-based strategy that allows them to be both agile and informed, CPG marketers have a better shot at strengthening and leveraging one-to-one relationships and driving personalized shopping experiences.
Considering Social Media in Product Design
Regardless of the kind of consumer product you're selling, social media must be considered, and it goes far beyond just the creation of a social media marketing strategy. Product design also plays a crucial role, both in the social experience your product can drive and in terms of its appeal as the centerpiece of social content.
For CPG brands, a social-minded product design is one way to even the playing field when competing with DTC businesses. It has to do, by and large, with the Instagram appeal of products: Not just the lifestyle elements they represent, but also the visual draw.
As Packaging Europe points out, minimalist product packaging has been in vogue recently, and part of that popularity is credited to the high-impact, visual-friendly appeal of those products. The packaging of a product like RXBAR, for instance, is simple and distinct, communicating essential information in an eye-appealing way. The packaging is easy to identify and process, even when scrolling through social content, which is key to the brand's marketing strategy.
As the first visual point-of-contact with consumers, packaging has an incredible impact on your brand's ability to make a strong first impression and win over your target audience. Bear in mind, too, that a strong social presence for your brand creates additional social listening and consumer engagement opportunities. As TrackMaven reports, Instagram is the most effective channel for food and beverage brands , with an engagement ratio of 34.71.
It's no wonder then that RX Bar has seen success with eye-catching posts that present the products in playful, cleverly-arranged displays against bright backgrounds.
The social appeal of your products will be influenced by other factors as well, such as the larger marketing message and the lifestyle associations your brand makes with its customers. But if all these variables are aligned in a way that generates social appeal, it could help your CPG brand elevate its status among your target audience.
Learning from DTC Success
Even if CPG brands face long-shot odds in trying to reinvent themselves in a DTC fashion, there are plenty of strategies and success stories that consumer packaged goods marketers can borrow from their direct-to-consumer counterparts.
P&G, for example, took the most direct route in adopting a DTC approach: Late last year it acquired Walker & Company, which owns a number of DTC brands serving consumers of color, according to Marketing Dive. Beyond diversifying its own holdings, the move provides P&G with some notable benefits as a primarily CPG organization.
First, it helps thin out existing DTC competition while acquiring an asset in this market. But perhaps more importantly, it establishes a direct line of access to first-party data of a valued consumer group, giving P&G access to information that can be passed up the line to strengthen branded experiences and content messaging for the company's CPG-based arms.
CPG businesses should also examine how DTC companies are establishing physical spaces to fulfill their larger marketing goals. From establishing brick-and-mortar retail stores to pop-up shops, these brands are focused primarily on building brand awareness and providing an immersive, interactive brand experience, and less on actual sales.
Consider the luggage and travel brand Away, which, in the same mold as Warby Parker, launched retail locations with no intention of turning a profit off of them. But as IAA Global reports, those retail locations became essential to the success of the business, by driving sales as well as interactions.
"When we decided to open physical retail stores, we thought that they would be great for brand awareness, but not something that would necessarily become a cornerstone for the business," Selena Kalvaria, vice president of brand marketing for Away, told IAA Global. "We were quickly proven wrong when we realized that not only did our customers enjoy the in-store experience and ability to interact with our brand in this way, but that (the stores) were valuable to the business as well."
CPG brands should examine how similar approaches could be implemented to strengthen their brand. Demos, mall kiosks, event sponsorships, and on-location reps are just some of the ways a CPG brand could directly interact with consumers, without disrupting their existing supply chain.
Today's CPG marketing trends must wrestle with the challenges of dwindling brick-and-mortar retail and increased DTC competition. Instead of tearing everything down and rebuilding your company's business model from scratch, a successful CPG digital marketing strategy should focus on finding opportunities to embrace a modern marketing approach and ways to create customer touchpoints, which can become a source of valued first-party data.
For more stories like this, subscribe to the Content Standard newsletter.

Featured image attribution: Phuong Tran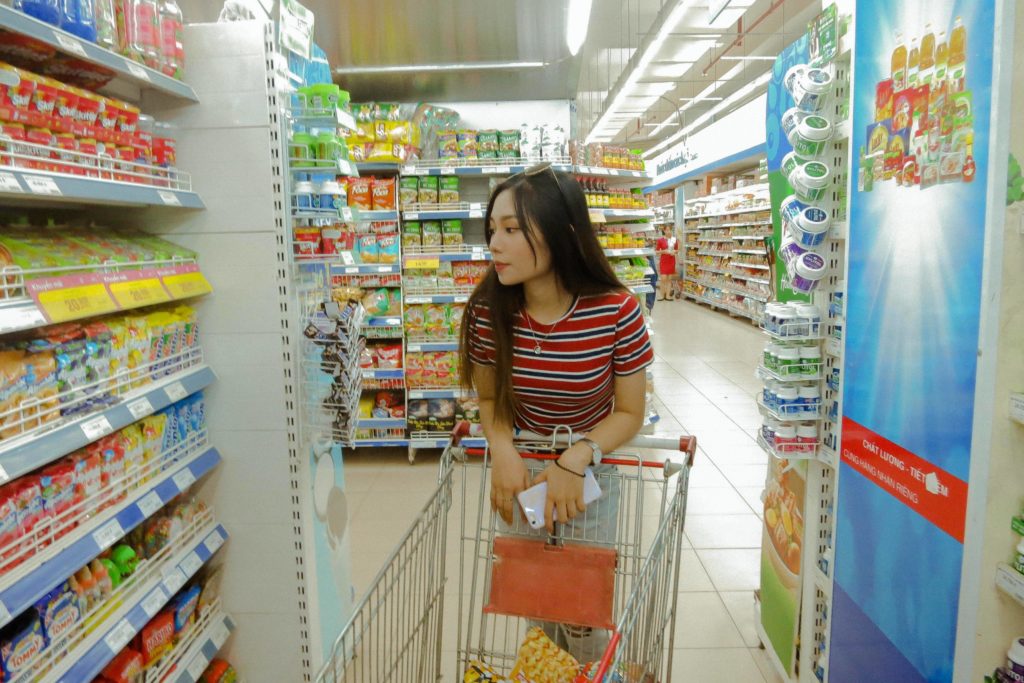 https://www.skyword.com/contentstandard/how-winning-cpg-marketing-trends-are-drawing-inspiration-from-dtc-brands/
https://www.skyword.com/contentstandard/how-winning-cpg-marketing-trends-are-drawing-inspiration-from-dtc-brands/
Jonathan Crowl