For Google News
Is Facebook Still Worth It for Content Marketing? Yes—But Not in the Way You Think
By Kyle Harper on November 6, 2018
Facebook has led-even defined-the social media space for nearly 15 years. But, as all great dynasties must, is the platform's prosperous reign finally coming to an end? Not quite.
To start, let's make one thing clear: Facebook is still very much head-of-the-pack for social media use. The Pew Research Foundation found that 68 percent of Americans report using Facebook, a figure only topped by YouTube at 73 percent. What's more, the closest social media platform behind Facebook is Facebook-owned Instagram at 35 percent usage. This massive adoption gap is not going away any time soon.
Still, if you've kept up with recent news, it may appear like Facebook is entering a major spiral. From plateauing active user counts to highly publicized political scandals to a drop of one million European users this quarter in light of recent data breaches, Facebook has run into some trouble in 2017 and 2018. Audiences seem well aware of the turmoil, but how has it affected brands' ability to market on the platform?
Rather than prematurely confine Facebook to the history books as an obsolete resource for brand storytelling, marketers should re-examine their own perspectives of the platform, viewing these developments not as a fall, but a move in different direction.
Image attribution: Thought Catalog
Facebook's Position in Light of Recent Struggles
Facebook's regular user demographics have begun shifting older, with younger audiences (particularly Gen Z users) flocking to newer, mobile-first platforms. Further, trust in the platform has taken a heavy hit over the past year, a trend that may well continue as the company is pulled through long legal processes.
But perhaps the most disruptive changes for content producers have come from the most recent string of updates to Facebook's community standards and News Feed algorithm. Following an update that devalued brand posts in the News Feed in favor of posts from close friends and family, publishers saw massive declines in organic interaction that forced some social content brands to close. The result has been a renewed wave of advertising fervor as brands try to fight for a large user base on a platform that's increasingly saturated with ads.
How can brands keep up in the space without shifting large portions of their budget to social advertising?
A New Arm for Enhanced Audience Experiences
If content marketers continue to approach social media as an awareness engine for their content hubs, one of two options are possible. There's the possibility that your team will be sucked into the pay-to-play nature of Facebook's newest algorithm, and you'll find the ROI of your pieces cut out from the bottom with social advertising costs. Alternatively, you can refuse to pay for advertising, and find disappointing returns on your posted content.
If marketers shift their paradigm, however, social media can continue to be an organic driver for healthy content interaction. If we stop thinking about social media as primarily a discovery tool, what audiences are we left with?
Dedicated brand followers who come to your brand pages directly for news and content
Leads that have been directed to your social media pages by some form of campaign
Customers seeking rapid service for questions or issues
This last audience of service-seeking audience members is critical for understanding marketing on Facebook today. Ever since Messenger was rolled out for brands, Facebook has been leaning into creating features that encourage brands to be responsive customer resources through their platform. In fact, customer service is one of the few channels cutting through the noise to reach younger audiences on Facebook.
Microsoft's State of Global Customer Service Report 2018 found that 77 percent of 18- to 24-year-olds and 60 percent of 35- to 54-year-olds feel more favorably towards brands that respond to their customer service needs on social media.
So what does this mean for content marketers?
First, it means you have an enormous opportunity to leverage interesting and engaging content to make customer service experiences more memorable. Seek out ways to enable your support teams with content that might be interesting or helpful during interactions. If your business only approaches customer service as putting out fires, then you're missing crucial one-to-one interactions.
Image attribution: Muhammad Raufan Yusup
Beyond customer service, consider posting more mid-funnel content-namely, content that assumes some knowledge of your brand already, but dives into the details and behind-the-scenes aspects of your brand experience. This will delight dedicated audience members who arrive on your page directly and keep your page healthy as a potential landing space for other marketing activities like email campaigns.
One of the big advantages of Facebook, in fact, is that the platform supports a wide range of media types. This makes it simple to host infographics, text posts, and videos all in the same place. These rich media types also continue to drive excellent interaction on Facebook and are a great way to get users to stay on your page instead of continuing their infinite scroll.
It may seem like a small shift-moving from an outreach model to a nurturing model on your Facebook page-but it's a method that keeps your brand presence strong across demographics, regardless of changes to Facebook's community standards or News Feed algorithms. Augmenting your content with advertising may increase social metrics, but think critically about whether those metrics are actually driving efficient results for your brand. A content-focused presence might not act as a powerful lead generation engine on Facebook, but it doesn't prevent you from nurturing mid-funnel audience members who are seeking out further engagement with your brand.
For more stories like this, subscribe to the Content Standard newsletter.

Featured image attribution: Joseph Gruenth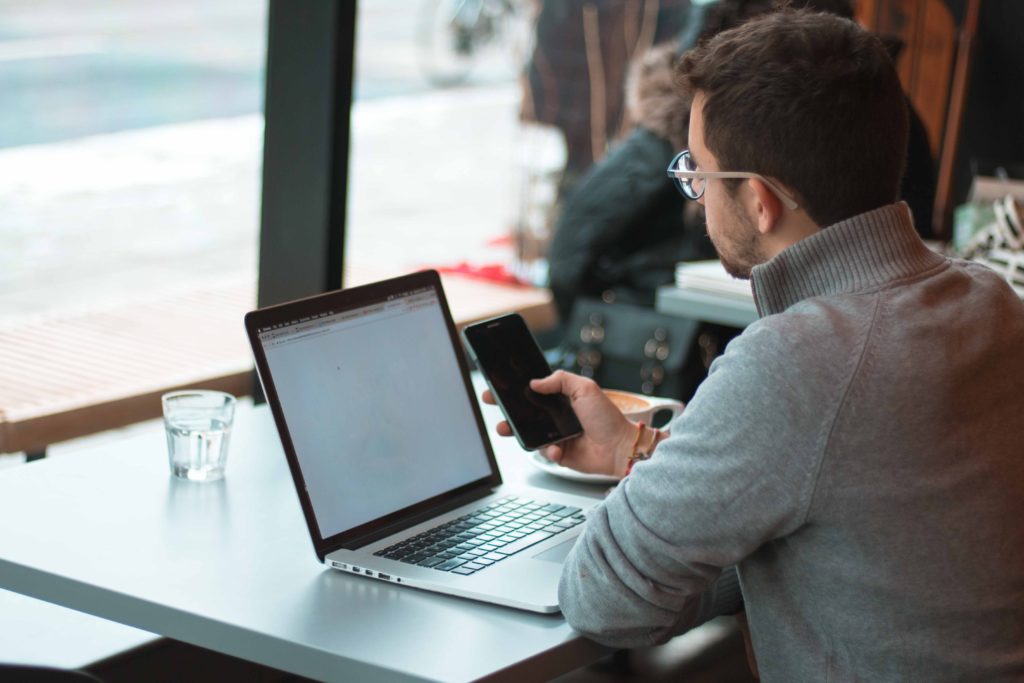 https://www.skyword.com/contentstandard/is-facebook-still-worth-it-for-content-marketing-yes-but-not-in-the-way-you-think/
https://www.skyword.com/contentstandard/is-facebook-still-worth-it-for-content-marketing-yes-but-not-in-the-way-you-think/
Kyle Harper