Marketing Technology
Likes, Shares, and Software: 5 Social Media Strategy Tips for B2B Tech
By Bernie Smigel on March 13, 2019
B2B tech likes to think of itself as a cutting-edge, forward-thinking industry. And they're not wrong: They're always the first to adopt and implement new software or experiment with the latest AI developments. So why do so many B2B tech brands suddenly revert to old-school attitudes when it comes to their social media marketing strategy? Perhaps your marketing team thinks social media is too consumer-centric to be of much value in your space of subject matter experts-but that's where you're wrong.
Too many technology marketers fail to establish a documented social media strategy, managing their platforms with minimal thought, intent, and originality-or worse, neglecting them altogether. But if you want to see your customer base of IT decision-makers stick around for years of product updates to come and grow your pool of new leads, a powerful presence on social is crucial. In fact, the latest Technology Content Marketing 2019: Benchmarks, Budgets, and Trends report from the Content Marketing Institute found that 65% of technology content marketers report their organization has increased their use of social media for content marketing purposes.
So press "delete" on the notion that technology is too tedious to succeed in the social realm, and begin charming your audience with these social media strategy tips for B2B tech.
Write Down Your Strategy and Apply it Whenever You Post
While 80 percent of B2B marketers have a content strategy, only 32 percent have it documented, according to the Content Marketing Institute. Having a written content strategy is essential for maintaining a consistent social media presence and for holding yourself accountable for your SMART goals, which should include performance KPIs. If you're just starting out, your social media efforts will admittedly be highly experimental, but you should always pay attention to how your audience reacts to posts across different platforms.
Part of your core strategy development will include knowing which social media platforms your potential customers are using. This will dictate where you place most of your energy in regards to publishing to ongoing research. A thorough understanding of your audience is key because marketing for B2B tech requires a much different approach than B2C. For example, though recognized indisputably as the most utilized social media platform, Facebook may not be where your audience is making their purchasing decisions. According to a 2018 report by HubSpot, LinkedIn is 277 percent more effective in generating leads than Facebook.
Don't Take Yourself so Seriously
Social media offers a unique opportunity to give character to your B2B tech brand, and it may end up being the key distinction that companies will remember you by when choosing a technology partner. Take a tip from the popular workplace instant messaging service Slack, whose Twitter account injects playful personality into each of its posts: It's certainly is no small feat to bring the funny when announcing a server shut down, after all.
Capitalize on the Current Discussion
While your content calendar should certainly house all of your new product updates and well-penned blog posts, these alone aren't going to be enough to stand out when marketing for B2B tech. Your social media manager needs to also keep a watchful eye out for developments or trends in the industry, or else your brand is undoubtedly missing opportunities left and right to be seen. If industry news or groundbreaking research pops up, aim to be among the first to publish content about it-these can end up being some of your most engaging posts.
On a strictly social level, learn the hashtags and keywords that your potential buyers are following or competitors are using to promote their content, and follow them yourself to find opportunities for engagement. Through a marketing analytics platform like TrackMaven, identifying these opportunities is easier than ever. The tool automatically sorts all of your brand's social media content in a single Content Feed that can then be filtered by a specific metric like "engagement," so that your best performing content is immediately visible.
As you scroll through your top content, make note of what audiences are really responding to, so you can refine your social strategy and optimize your posts for the greatest impact. Some areas worth noting include:
What are the brands talking about in the posts?
What is the tone/length of the copy?
What are the visuals and colors used in the post
Are there any tactical themes? (hashtags, calls–to– action etc.)
More so, by filtering the feed by keyword, you can analyze engaging content to uncover the tactics and topics that perform well specific subject as well as boost your overall SEO strategy and Google ranking by designing more content optimized for these essential topics and phrases.
[tweet width="500" id="1085601795722756096"]
Say a Lot with a Little
In the brand awareness and loyalty stages where social media is most effective, your goal should be to establish and maintain your position as a thought leader for your specific niche in the technology realm. At the same time, you'll want to make the greatest impact possible using bite-sized content on social media.
We know it and you know it: You have a lot to talk about. You may have a new product to tout and want to share your impressive explanation of its efficiencies, or perhaps a glowing testimonial from a satisfied customer. No matter the case, don't overwhelm your audience. The people you're looking to engage are likely just browsing through multiple platforms and social apps during their train or bus commute, or during a lunch break at work.
One way to make an impact on your followers without burdening them with too much text to scroll through is by crafting a striking and unique visual tone within your social media strategy.
Leading tech company IBM excels at this visual storytelling approach, often keeping captions succinct and letting the photos speak for themselves on its Instagram page. Some of their most popular posts in 2018 saw them showcasing their brand through pictures or clever nods to their IT following.
Be Adaptable and Update Your Strategy as Needed
After Snapchat took the social media world by storm with its innovative Stories format, Instagram reacted by implementing a similar feature of its own in 2016 while Facebook rolled out its livestreaming option. It was around this time that the way we all looked at social media strategy was forever changed-real-time content was suddenly in the limelight, and didn't seem to be going away any time soon.
Many B2B marketers jumped on the trend and began livestreaming product demonstrations, presentations, and Q&A sessions, building trust and awareness with investors, journalists, and of course, potential buyers.
For the 2016 Radiological Society of America (RSNA) conference, GE Healthcare used Facebook Live to livestream their attendance as well as highlight their important takeaways from sessions. The video gained over 20k views from members of their community and gave audiences behind-the-scenes access to the innovative developments in a traditionally highly-regulated space.
The moral of the story? It pays to give yourself some cushion to embrace tech updates that are yet to come. So when you sit down in six months or a year to reflect on your social media performance and practices, make adjustments based on research in the following areas:
Your unique content strategy: Continually monitor and adjust voice and tone, topic selection, visual style, content types, and publish times.
Trends specific to your niche industry: As with the rest of your marketing strategy, the angle you take to social media may change with demographics.
Social media trends: Keep an eye out for platform updates, new capabilities, algorithm changes, and emerging platforms.
And know that whatever approach you take to social now will probably change next year-and that's OK. Because social media mavens that are marketing for B2B tech have an especially exciting task ahead of them, working at the frontlines of both modern innovation and the ever-evolving social realm, and with these tips in mind, they're likely to succeed with flying colors.
To learn more about how Skyword360 can help your B2B tech brand improve its marketing efforts and deliver exceptional content experiences, schedule a demo.

Featured image attribution: USA-Reiseblogger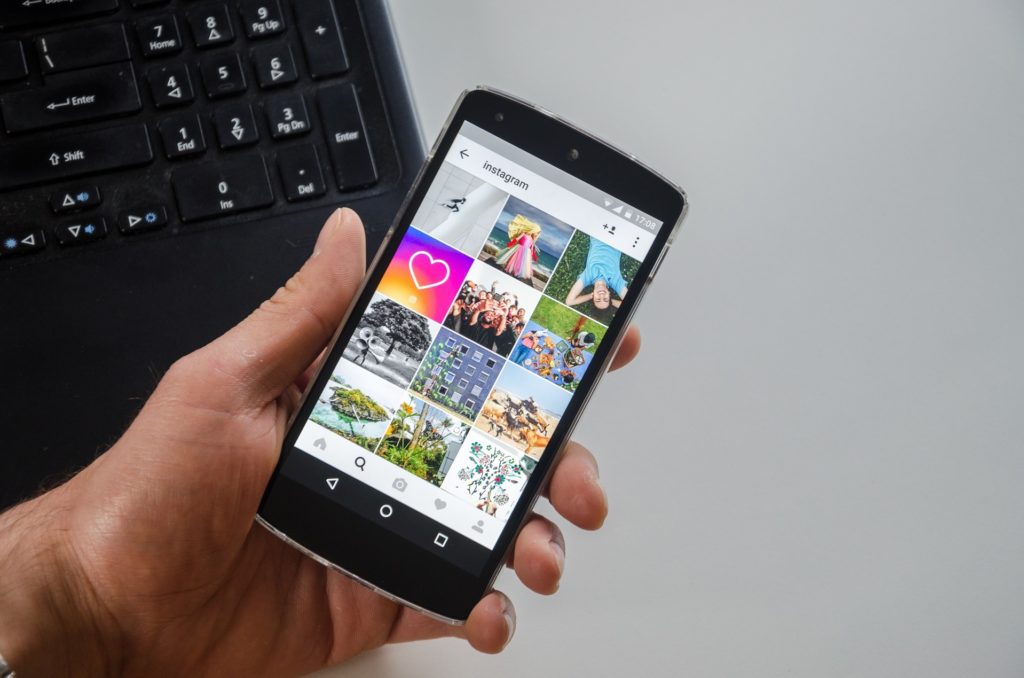 https://www.skyword.com/contentstandard/likes-shares-and-software-5-social-media-strategy-tips-for-b2b-tech/
https://www.skyword.com/contentstandard/likes-shares-and-software-5-social-media-strategy-tips-for-b2b-tech/
Bernie Smigel