Content Creation
My New Year's Challenge for Brand Leaders: Return to Your Why
By Andrew Wheeler on January 11, 2021
Subscribe to our monthly newsletter, Content & Context, to receive future insights and updates on the content marketing world from Skyword CEO, Andrew C. Wheeler.
2020 was ... hard. But in some ways, we got to see the best of what brand marketing can do when it:
puts customers first
stands up for causes
leads organizational change
These accomplishments came with many sleepless nights. When COVID hit, we all had to pivot and sprint to surmount the big, strange obstacles put in front of us.
Now it's a new dawn. We're still running, but we're back in a marathon. Personally, it's sometimes hard to remember what long-term planning even felt like.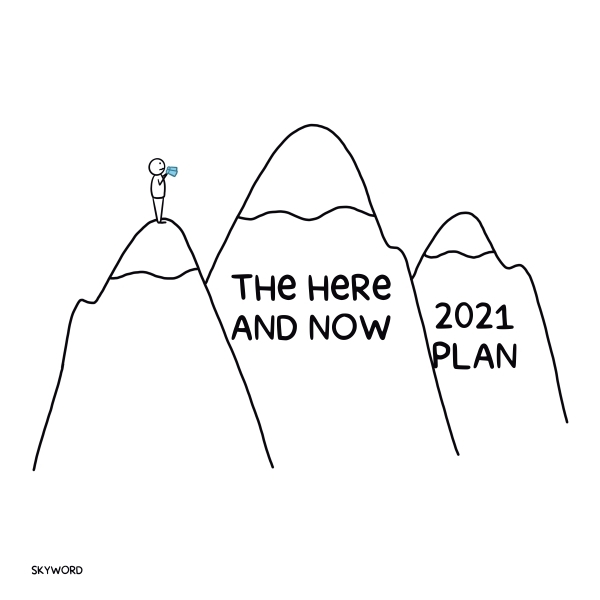 So, thinking you might be in the same boat with setting your long-term vision at the start of the new year, I thought I'd share what we did here at Skyword.
We went back to our Why.
For us, that meant revisiting our values statement: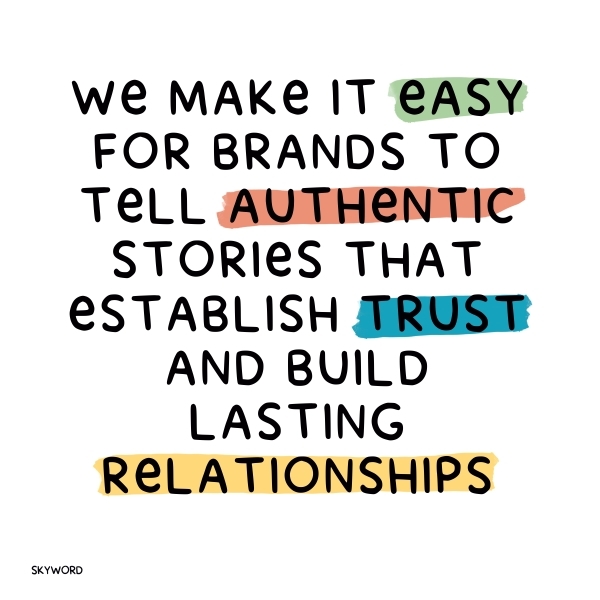 When we looked back at this statement, there was a bit of a lightbulb moment.
We had to admit that—for a while—we were too focused on adding sexy features to our software, rather than refining the essentials. Yes, they were features our customers said they wanted—but were they ultimately aimed at providing ease? Not always.
So, in 2021 we're putting brutal focus back on that first part of our values statement: making it easy.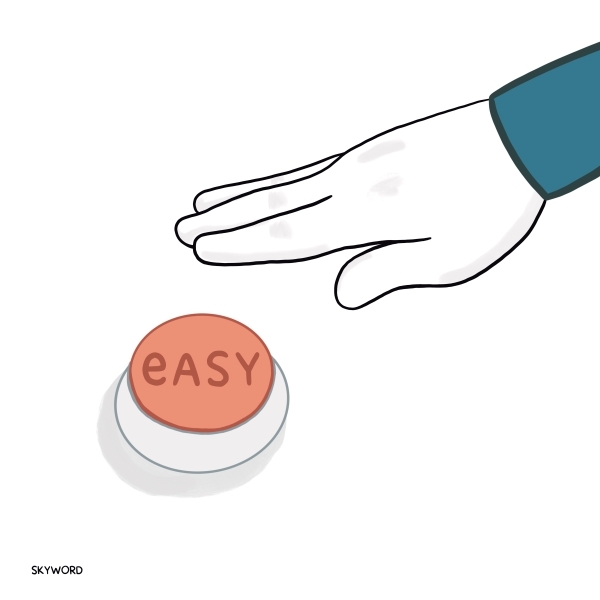 This is our new benchmark: Is this new feature/pricing model/service approach making it stupid-easy for our customers, our contributors, or our employees to create amazing content?
If not, it's not a top priority.
Next, we refined our vision. Given where we sit as a company—at the nexus of content creation, strategy, and operations—we put a spotlight on creation and connectivity when it comes to making our customers' lives easier moving forward.
Here's how we broke down each:
When It Comes to Creation, We Have to Make Quality Easy
I say this because many companies make creating content easier: but quality content is another story.
One of the biggest mistakes I see marketers make is believing that quality is too hard to achieve with outside help. I don't necessarily blame them. Is your life actually easier if you can create an assignment in one click, but you have to completely re-work the content you receive afterwards?
For us, making quality easy comes down to technology, talent, and expert services:
We'll continue to make content collaboration easy in the Skyword360 platform so that our customers have a systematized way to ideate, create, distribute, and measure audience-driven content.
We'll continue to grow our network of global freelance talent so that customers get easy access to their ideal subject matter experts—whether that means finance journalists, practicing physicians, 3D graphics designers, or videographers based in Peru.
And we'll continue to employ services team members who bring the strategic expertise and thoughtful craftsmanship needed to elevate that talent's output:
Content strategists who use market intelligence to pinpoint the content that will actually sway an audience

Editors who know how to coax the right voice and deep insights from content creators

Digital producers who know what a brand means by "wow factor," even if that brand isn't sure
A Skyword contributor recently told me that, if she had to choose, she'd pick a Skyword project over any other agency's assignment because of the way our in-house editors work with her, "on behalf of the brand and on behalf of her craft."
We strive to be every content creator's first choice and the ideal partner for marketers who need strategic guidance and brand quality advocates on their side.
When It Comes to Connectivity, Our Content Creation Has to Match the Way People Work
Specifically, we're building out our integrations with complementary martech software. Why? We believe quality content creation is only easy if it's accessible.
This is less sexy, but oh-so-necessary, because content creation is always part of a bigger marketing ecosystem. And it's not easy if you already have Smartsheet or Semrush or Workfront and now have to log in somewhere else to create your content.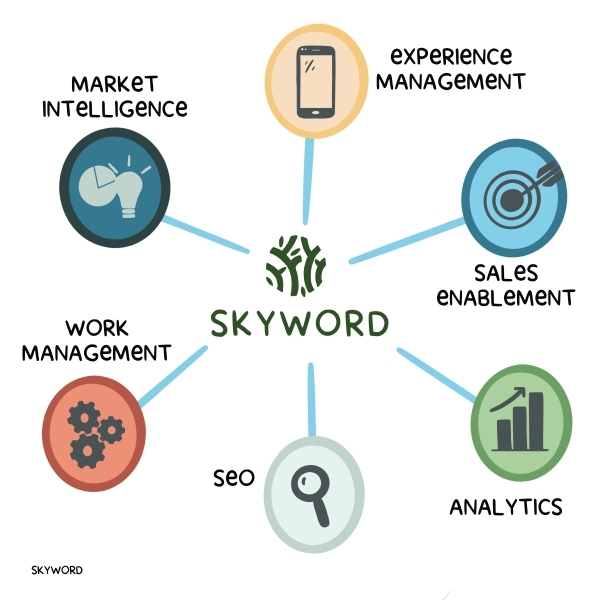 We've even re-imagined how customers can connect into our services model, so that they can deploy our services in the way that makes sense for them, whether that's to deliver a continuous stream of always-on content, bursts of content to support key marketing moments, or a combination of both. This makes it easier for marketers to get the quality content they need, when they need it, from Skyword.
"Easy" shouldn't have to mean sacrificing quality, strategy, or choice.
At the End of the Day, Why Does Our 'Why' Matter?
It matters because easy is about more than convenience; it's about giving marketers the time and freedom to lead brand transformation.
Seeing this in action is beyond awesome. Chris Mumford, Western Governors University's Sr. Marketing Content Manager, recently said the fact that he could trust his Skyword team to deliver quality allowed him to stop micromanaging his brand's content and start increasing his impact. In his words: "Being able to spend more time on strategy has enabled me to get sign-off and actually scale content across more of our university."
We're resolved to help more brands, and their marketing leaders, succeed through meaningful, effective customer communication.
Admittedly, I'm talking more about Skyword here than I usually do, but I wanted to share our own process and give you a preview of some of the areas I'll be sharing my perspective on in upcoming newsletters.
Our renewed focus and the progress we've already made has me pumped to kick-off 2021 with our partners and customers. I want the same for you.
So, what's the thing that your Why is telling you to put brutal focus on? What's the benchmark that will help you line up your priorities for the longer-term?
I'd love to hear your thoughts.
Featured image by RMatt Noble on Unsplash.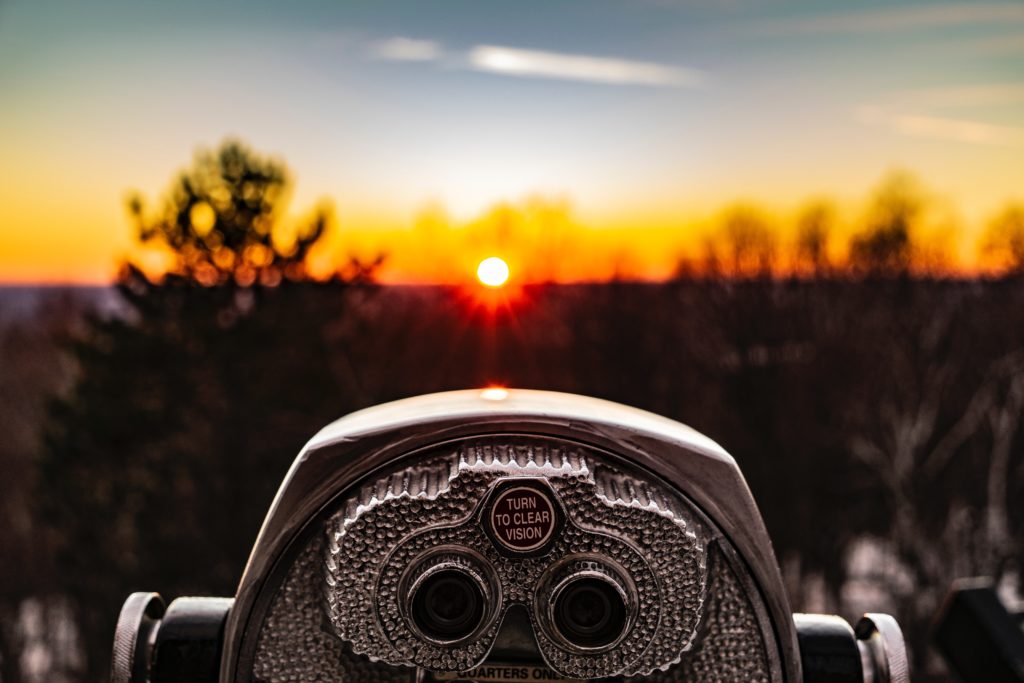 https://www.skyword.com/contentstandard/my-new-years-challenge-for-brand-leaders-return-to-your-why/
https://www.skyword.com/contentstandard/my-new-years-challenge-for-brand-leaders-return-to-your-why/
Andrew Wheeler