For Google News
REI's Expert Advice Is a Lesson in SEO Strategy and Brand Building
By Joanna Guberow on May 21, 2018
Climber: "On belay?" (Is that belay secure? I'd rather not fall!)
Belayer: "Belay on." (I got you.)
Climber: "Climbing." (Oh, dear goodness, here I go.)
Belayer: "Climb on." (Get climbing, already!)
This standard exchange before propelling yourself up an indoor rock climbing wall is one of the skills you need to learn to be on top rope, meaning being the person attached to a rope as you hold onto the wall for dear life.
There are instructors for that, but there's also Google, where I went to seek out how-to content. One of the top searches that comes up for the term "indoor rock climbing" is REI's "Indoor (Gym) Climbing Basics." Clearly, they're doing something right with their SEO strategy.
As I got back into this sport recently, what I found I needed was an expert. Indoor rock climbing requires strength, but also a lot of skill. It's really grounded in technique more than anything.
REI, or Recreational Equipment, Inc., is one of the top outdoor enthusiast brands out there. Their slogan is "We believe a life outdoors is a life well lived." And I concur.
REI has multiple content channels, and one that is particularly useful-and that other brands can learn from-is their Expert Advice blog. Touted as the "go-to source for expert outdoor knowledge you can trust," this blog covers everything from the basics, to gear, to skills, to safety measures, and so on for camping, hiking, kayaking, climbing, and basically every other great activity you can do outdoors.
Become an Expert for Your Audience
For myriad reasons, brands often underestimate the value of what I call "foundational content," or how-to content. Not answering the basic needs of your audience is a huge missed opportunity for content marketers.
Your audience is likely to put their needs in the form of a questions when they pull up a browser and search for "how to belay" or "how to choose a canoe." If they don't, you can rely on Google to provide semantic searches to guide them.

Google also lets them know what other people have been searching for on the same topic.

As a marketer, this should signal to you that there's a lot of opportunity to develop content that answers these questions.
The right keywords are still at the core of a good SEO strategy, but the more you build content around how your target audience is actually using those keywords, the more you will become visible in search.
These users have higher intent to find particular content and are more likely to engage. As these users engage and potentially return for more great content, your site not only becomes an authority for the topic at hand for your audience, but also in search.
But the real opportunity isn't just to align with the answers your audience is looking for, what content they need, and the volume on those terms-it's to position your brand as the expert.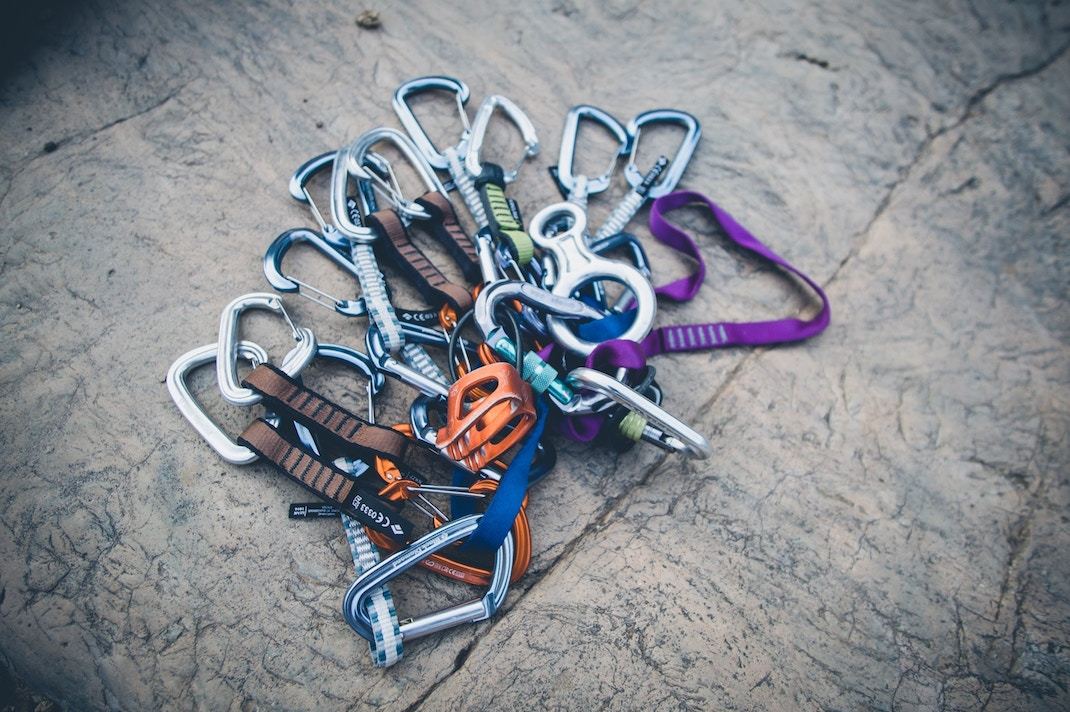 Image attribution: Cameron Kirby
How to Become an Expert Through Your Content
I'm not shy about admitting that on a good day, I can tackle a 5.9 rock climb at the gym, but I'm much more comfortable at a 5.7 or 5.8. For reference, the Yosemite Decimal System (YDS) rates 5.9 as a hard climb. Easy climbs are typically below 5.5, and the highest is 5.15-yikes.
Those harder climbs require techniques I have yet to learn. In the same vein, your brand needs to consider where your expertise lies. What products or services can you back up with your knowledge? What makes you so much more knowledgeable about this topic than your competitors? What questions does your audience have that you know they need answered before they buy?
Consider What Gear You Already Have
That's a good place to start, but consider where your knowledge exists. Is it in the form of whitepapers or research studies or reports? Do you have internal employees who are changing the game and driving innovation in your industry?
Use Your Outdoor Voice
That leads me to the next tidbit. Consider elevating those voices, leveraging SMEs in interviews or articles written (or ghostwritten) by those experts. Ideally, use a cohesive element across these pieces to identify it as expert content, such as a headline, accompanying social graphics, or a dedicated section on your blog.
Fish for the Right Keywords
Understanding the questions your audience has and how they are looking for those answers is the best way to inform your content strategy.
Look for long-tail keywords that signal intent. One way to do this is to select a broad term and explore the questions your audience may have around it. Tools like Answer The Public help you build out those long-tail keywords with visualizations. Take those terms and use Google's keyword planner or another keyword tool to check for volume and competitiveness.
Another consideration is to take a conversational approach, which aligns with the many changes Google has rolled out over the years in regards to search results pages.
Consider Backpacking . . . No, Really
What does your audience absolutely need to know before going hiking? REI packages their content into various groups: Buying Guides, Gear Care & Repair, Skills, Checklists. All of these "backpacks" of content work together and alongside each other to address all of the questions the audience has on any given topic.
By thinking of each piece of how-to content as part of a package, you automatically create natural linking opportunities. You can also leverage these content packages in website features that personalize related content for the audience as well.
Be the Expert, and Climb On
If you're going to be the expert for your audience, the most important thing to do is to present yourself in that way. REI went to the length of creating an entire blog dedicated to their expertise, but packaged content, series, and interviews are another way you can start to carve out a space for expert content in your existing blog. Consider testing a series or interview format and leverage analytics to understand whether it's acquiring users and driving engagement.
For more stories like this, subscribe to the Content Standard newsletter.

Featured image attribution: Jackson Hendry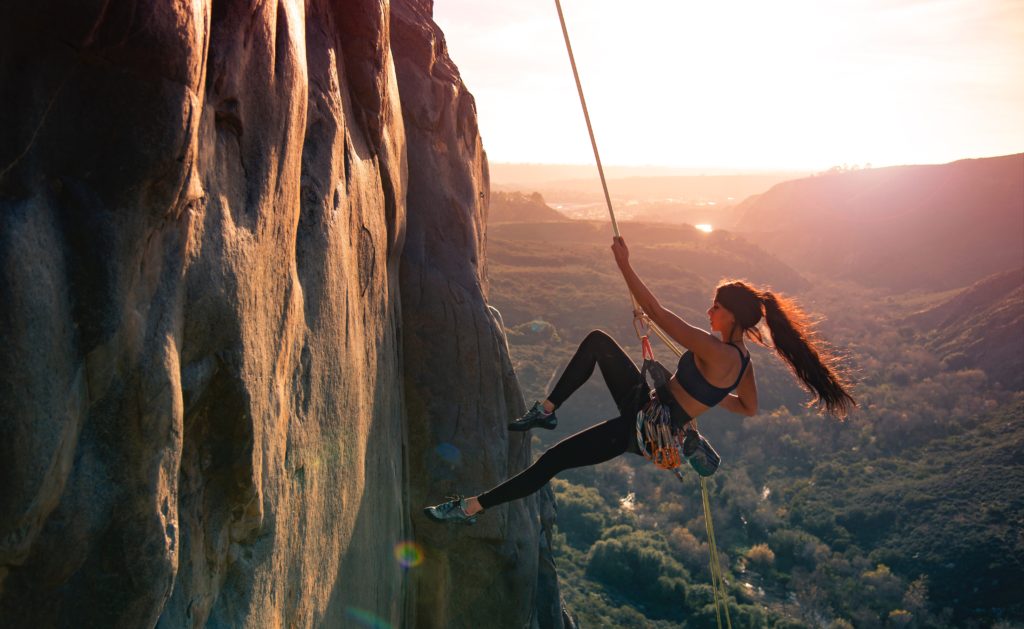 https://www.skyword.com/contentstandard/reis-expert-advice-is-a-lesson-in-seo-strategy-and-brand-building/
https://www.skyword.com/contentstandard/reis-expert-advice-is-a-lesson-in-seo-strategy-and-brand-building/
Joanna Guberow