Social Media
Revamping Your Paid Social Strategy? Behold the Targeting Options Now Available on Facebook and Instagram
By Christine Warner on July 19, 2019
Demographics, behavior, connections, interests, remarketing, look-alikes—the options are overwhelming. But overwhelming can be a good thing when it comes to paid social strategy targeting options. As social media networks get more cluttered and less favorable toward brands and publishers, effective audience targeting is essential.
But where do you start? It may be tempting to get as granular as possible right out of the gate, but if you don't have previous campaign or content performance data to inform your targeting, it's better to start with what you know. Then, as you start to compile results, you can optimize and narrow your audience with additional criteria.
Here, we'll explore all the targeting options that exist on Facebook and Instagram today. Use this as a resource to familiarize yourself with all the possibilities, so you can start to expertly formulate your audience targeting strategy.
If you don't keep up with the changes to social media algorithms and advertising features, you'll waste lots of your budget by aimlessly trying things out. For instance, now that Facebook owns Instagram, you can now leverage the same targeting techniques and launch ads across both platforms.
Facebook continues to be the largest social media network, with 2.38 billion monthly active users as of March 31, 2019. And Instagram now has roughly one billion active monthly users. These are sizable audiences that marketers can't afford to ignore. So let's get into all the targeting options you now have at your disposal, one at a time.
1. Demographics
We're all familiar with demographics, the basic information you use to narrow your audience by geography, education, age, employment, language, income, and more. Here's what Facebook and Instagram currently offer for this targeting criteria. As you develop your campaign strategy and audiences, consider these options for targeting the most qualified users.
Location: country, county, region, city, ZIP code, address, market areas
Age: minimum and maximum age from 13 to 65 and older
Gender: all, men, women
Language: all possibilities
Education level: in high school, high school grad, in college, some college, college grad, associate degree, professional degree, in grad school, master's degree, doctorate degree, unspecified
Field of study: all possibilities
Schools: all possibilities
Undergrad years: date ranges
Income: minimum and maximum range
Generation: baby boomers, generation X, millennials
Ethnic affinity: limited options to avoid controversial targeting
Work: employer, job title, industry, office type
Parents: all (new parents, parents with toddlers, parents with preschoolers, parents with early school–age children, parents with preteens, parents with teenagers, parents with adult children), moms (big city moms, corporate moms, fit moms, green moms, moms of grade school kids, moms of high school kids, moms of preschool kids, new moms, soccer moms, stay-at-home moms, trendy moms)
Politics: liberal, very liberal, moderate, self-reported, conservative, very conservative, likely to engage in politics (conservative, liberal)
Life events: anniversary within 30 days, away from family, away from hometown, long-distance relationship, new job, new relationship, newly engaged (three months, six months, one year), newlywed (three months, six months, one year), recently moved, upcoming birthday, friends of one of the above
2. Behavior
To get into targeting the actions and habits of people, Facebook and Instagram provide criteria that segments users based on their behaviors related to purchasing, device usage, and more.
Automotive: vehicle owners, motorcycle owners, purchase type, new vehicle buyers (near market), new vehicle shoppers (in market, max in market), used vehicle buyers (in market)
Charitable donations: all, animal welfare, arts and culture, cancer causes, children's causes, environmental and wildlife, health, political, religious, veterans, world relief
Expats: various countries
Job role: corporate executives, farmers, financial professionals
Mobile device user: all mobile devices by brand or OS, all mobile devices, feature phones, network connection, smartphone and tablet owners (new and old devices), smartphone owners, tablet owners
Travel: all frequent travelers, business travelers, casino vacations, commuters, cruises, currently traveling, family vacations, frequent international travelers, frequent flyers, leisure travelers, personal travelers, returned from trip (one week or two weeks ago), timeshares, used travel app (two weeks or one month ago)
Business-to-business: seniority, industry, company share
Digital activities: operation system used, canvas gaming, console gamers, event creators, Facebook payments, Facebook page admins, internet browser used, photo uploaders, primary email domain, small business owners, technology adopters (early or late), unity plugin
Financial: banking, investments, spending methods (line of credit)
Media: radio, TV
Purchase behavior: business purchases, buyer profiles, clothing, food and drink, health and beauty, home and garden, household products, kids' products, pet products, purchase habits, purchase types, sports and outdoors, store types, subscription services, technology
Residential profile: length of residence, likely to move, new mover, recent home buyer, recent mortgage
Seasonal and events: baseball, college football, cricket, fall football, professional football, rugby, etc.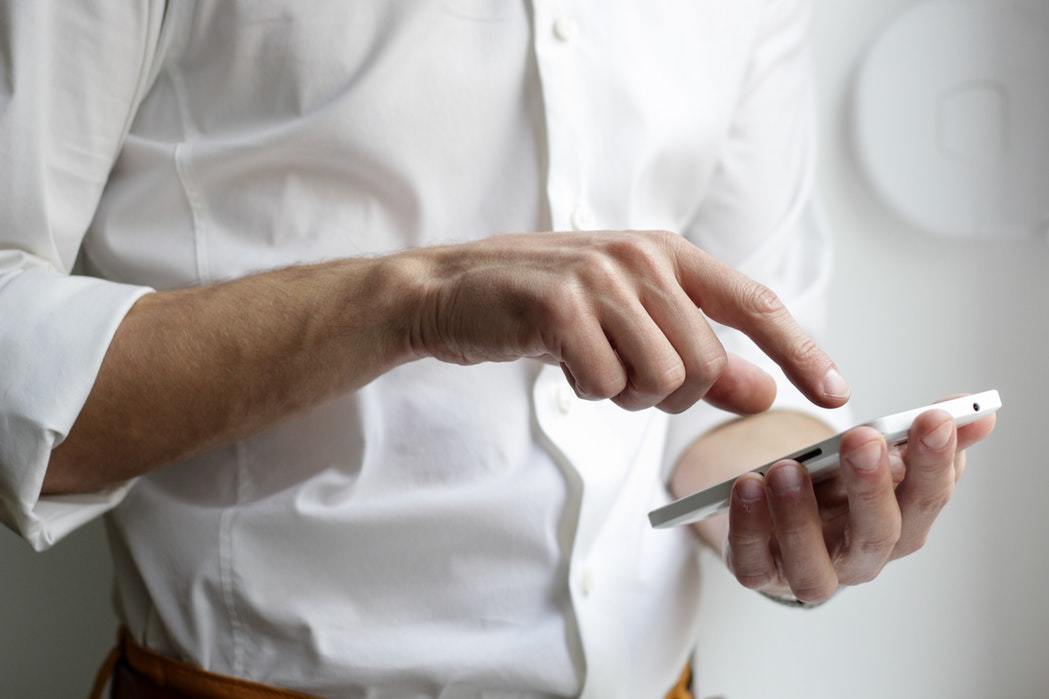 Photo Source: NordWood Themes on Unsplash
3. Connections
This targeting feature lets you reach people who are connected with your page, apps, and events on Facebook—or exclude them from your audience to focus on acquiring new followers, customers, or users.
Facebook page: people who like your page (include or exclude), friends of people who like your page
Facebook app: people who used your app (include or exclude), friends of people who used your app
Facebook events: people who are going to your event (include or exclude), friends of people who are going to your event
4. Interests
And to target people based on their self-reported interests, these broad categories of interests let you further segment people who align with your messaging, products, services, and other paid social strategy goals.
Business and industry: advertising, agriculture, architecture, aviation, banking, business, construction, design, economics, engineering, entrepreneurship, healthcare, higher education, management, marketing, nursing, online, personal finance, real estate, retail, sales, science, small business
Entertainment: games, live events, movies, music, reading, TV
Family and relationships: family, fatherhood, motherhood, friendship, dating, marriage, weddings, parenting
Fitness and wellness: bodybuilding, dieting, gyms, meditation, nutrition, physical exercise, physical fitness, running, weight training, yoga, Zumba
Food and drinks: alcoholic beverages, cooking, cuisine, food, restaurants
Hobbies and activities: arts and music, current events, home and garden, pets, politics and social issues, travel, vehicles
Shopping and fashion: beauty, clothing, fashion accessories, shopping, toys
Sports and outdoors: outdoor recreation, sports
Technology: computers, consumer electronics
5. Remarketing
Remarketing is one of the most powerful kinds of targeting on Facebook and Instagram—and any other online platform. Targeting leads in your customer relationship management (CRM) system or other lead generation platform or tool extends your brand touchpoints beyond direct marketing, such as email and owned properties like your website or app.
Facebook matches the data you upload with available user data. It guarantees that you'll reach the right people with your ads, especially with changes to social media algorithms rolling out on a regular basis.
Email lists: emails of your prospects, customers, donors, influencers, etc.
Phone lists: phone numbers of your prospects, customers, donors, influencers, etc.
Website visitors: people who have visited your website or blog
Facebook users: lists of IDs for Facebook accounts that match your criteria
6. Look-alikes
Look-alike audiences are also incredibly impactful, letting you reach people who share the same qualities as your current leads or customers. These audiences are created starting with at least 100 people found through your pixel data, mobile app data, or who are fans of your page. Using this pool, Facebook then creates new audiences that match these demographics, behaviors, interests, etc. You can create up to 500 look-alike audiences from a single custom audience source.
The targeting functionality across Facebook and Instagram in these six arenas give great potential to marketers who are looking to reach active users, generate brand leads, and engage prospective audiences. When creating your paid social media strategy, evaluate how these categories complement your goals. Not all of them will, and shouldn't, so a selective and thoughtful approach will return the best results.
For more stories like this, subscribe to the Content Standard newsletter.
Featured image attribution: Sara Kurfeß on Unsplash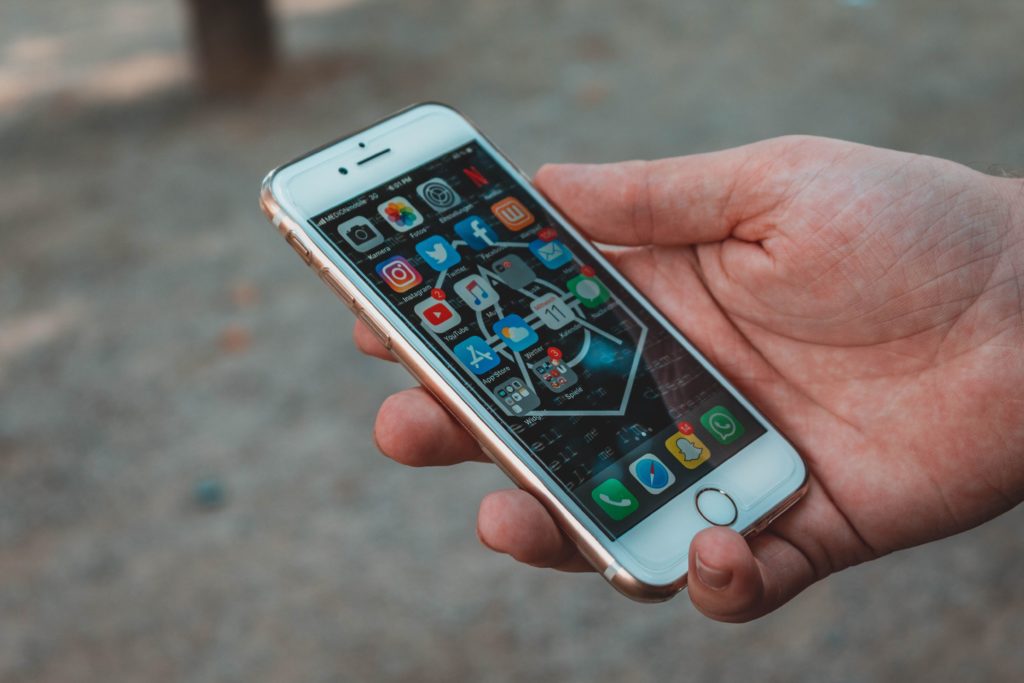 https://www.skyword.com/contentstandard/revamping-your-paid-social-strategy-behold-the-targeting-options-now-available-on-facebook-and-instagram/
https://www.skyword.com/contentstandard/revamping-your-paid-social-strategy-behold-the-targeting-options-now-available-on-facebook-and-instagram/
Christine Warner