Social Media
What Are the Best Social Media Channels for Content Distribution in 2022?
By Lauren McMenemy on January 10, 2022
It may feel like most of us have spent the last 18 months glued to our phones and screens, finding ways to escape the pandemic and get through the remote working day intact. Social media channels know this and have been making the most of it with new features and ways to engage.
Today, it's as much second nature to buy items through social commerce as it is to try your hand at the latest TikTok dance. And while social media giants rise and fall, there's no evidence they'll ever completely go away. As marketers, we need to pay attention and ensure social media channels remain a key part of our content distribution strategies for 2022.
"We saw really rapid changes in user behaviors soon after the pandemic's emergence," says social strategist Fi Shailes of Digital Drum. "The headline was that people globally were spending more time online, mainly due to an increased desire for frequent news updates and information, more engagement with content on social media, and a widespread shift to working from home. The continuation of the pandemic has impacted every aspect of life, and I believe that for social, in particular, this increase shows no signs of letting up."
Shailes points to recent research that social media usage alone has increased by around 10 percent in the year since October 2020: "I think it would take something pretty massive -- like the pandemic ending or a global financial disaster -- to trigger a big enough shift in the digital behaviors which have become quite 'everyday' now."
None of that, though, makes marketers' lives any easier. As PR guru Antonia Taylor tells us: "As with all things social media, it depends on your audience. TikTok delivers real ROI for younger audiences, as expected, while Facebook continues to own Gen X and above," she says. LinkedIn has spiked in popularity and engagement this year as thousands of workers have resigned or changed industries.
Taylor sees her clients constantly agonizing over the choice of paid search versus organic reach but reminds us that it doesn't have to come down to one or the other.
"Ultimately, your organic social is the foundation for a paid strategy and requires a consistent, creative, and strategic presence to drive brand awareness, engagement, and trust," she says.
With that in mind, let's take a dive into the world of social media channels for content distribution and see what we can expect in 2022 and beyond.
Brands and Consumers Make the Case for More Privacy
Tech giants are listening to users' growing concerns about online tracking, even if the platforms themselves are still catching up. Apple's iOS14 update this year included a data privacy crackdown that targeted the targeters: users can now have more control over apps tracking them. Opting out of certain tracking choices means a shrinking data pool for advertisers and less capacity for marketers to understand both campaign effectiveness and audience behavior.
"Every single company that wants to track users and their data across different apps and websites now has to ask permission first using a standardized prompt created by Apple," writes Chaim Gartenberg in The Verge. Clicking the "Allow" button permits tracking (and lets everything roll along as usual for advertisers), while clicking "Ask app not to track" puts up a digital "none shall pass" sign for developers who want to sell customers' data to third parties.
It's not quite as simple as that, of course: Companies that own multiple apps can track users across those different apps, while Apple offers its own tools for developers. But users' newfound ability to control tracking is impacting the way some newly launched brands are thinking about paid social media ads. It's leading to earlier media spend diversification, plus a reliance on organic strategy.
Meanwhile, a lot of marketers are getting very excited about Snapchat's sophisticated targeting options, especially as tracking gets more difficult in general. DigiDay reports that media buyers for direct-to-consumer brands are increasing spending on Snapchat as part of an ongoing push to diversify media budgets, with spending on the platform accounting for anywhere between 10 to 25 percent of media budgets now.
With increasing privacy concerns comes a continuing shift toward more intimate brand spaces. Some brands are even building their own social platforms -- and not just rewards or early ordering apps. Writing for Forbes, Jason Grunberg notes Athleta's new AthletaWell social platform and Under Armour's purchase of MapMyRun as examples of brands avoiding sacrificing data and engagement to the giant social media platforms.
Athleta, Under Amour, and other brands obviously already invest in social media ads. But "a brand-owned community gives brands direct access to customers and fans" without the restrictions or caveats of a Facebook-sized platform, Grunberg writes. "It provides ample data collection, feedback, and measurement opportunities that can help brands build a first-party-data-driven strategy. And, it can drive up brand loyalty and brand affinity if it provides a true value exchange for its members."
The Facebook-Meta Empire Continues to Evolve
There's not much to say about Facebook that hasn't already been covered at length in the news in the last year or so. However, Mark Zuckerberg's empire is still the dominant force, so we need to include it in our social media channel strategies.
Of course, the company is no longer named Facebook. Now known as Meta, Zuckerberg's company is placing its bets for a techno-utopian vision of the future. It already has 10,000 people working on its metaverse project and has pledged to spend $10 billion in 2022.
What does this mean for marketers in the short term? Focus on researching your market where they are and make decisions from there -- and more often than not, today's audience is on a different Meta platform.
Instagram Moves to Video-First
Instagram has put all its chips on video since the start of the pandemic. Artists, musicians, and ordinary folks at home have embraced the app's video capabilities -- and humanized it in the process, argues Naked PR Girl Claire Etchell.
Reels have been the big Insta-reveal of the pandemic era. While some see them as Instagram's attempt to tackle TikTok's short-short video wave, they also provide a great way for brands to get scrolling eyeballs. Says Etchell: "Reels are not silly videos where you dance and point. That's missing the point."
Using Vogue's Met Gala videos as an example, Etchell explains how these offerings have become mini-movies, each with its own director, producer, set design, music, and post-production. The top video for Vogue at the gala was seen by 41.6 million people.
"It has become easier than ever to sell and connect through Instagram," she says. "We have new link buttons. We have paid ad tags. We have collaborator tools, so we can post on more than one page at a time. We have the ability to shop inside the platform. And now brands can even add user generated content to their shopping pages."
But, she says, Instagram can be a huge investment in terms of both time and money. It's not something to add to your lone content marketer's already-crammed workload. While organic and simple video can work, the most successful brands are investing in whole teams for social content creation.
At the moment, video appears to be a promising area to invest in content creation. But "the crucial investment is engagement," says Etchell. "Instagram is about community and forming a bond with other people."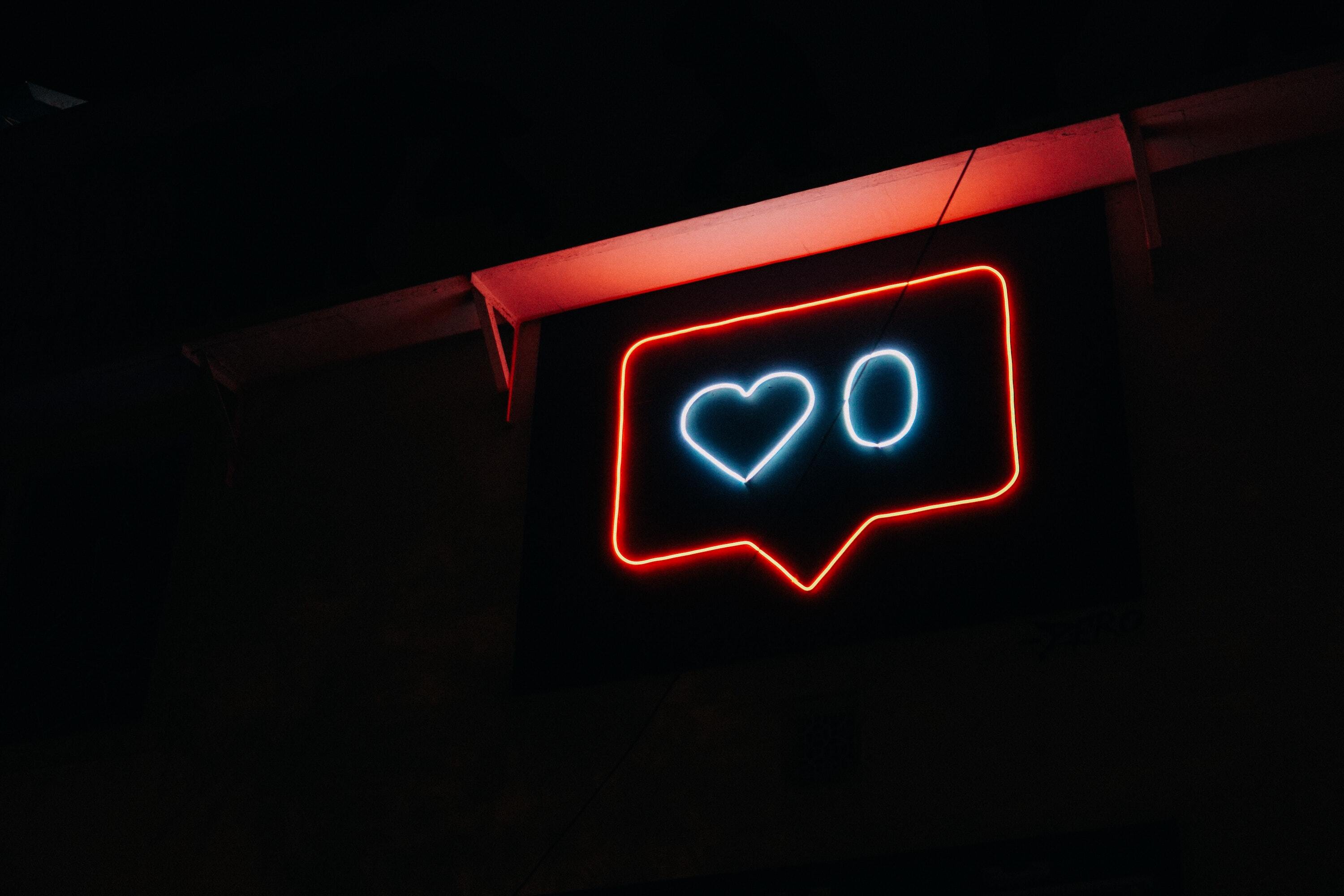 Photo by Prateek Katyal
The Influence of the Influencer Changes
Instagram has come a long way from its roots as a grid-centric, influencer-driven boasting platform. The influencers still count, of course, but the way brands are using them is changing.
The social-consuming public is smarter than ever and can tell when influence is genuine, says social media marketer Georgia LeVagueresse of Ziggy G Studios.
"Invest your money in community-building influencers over product-driven influencers," she advises. "People know a lot of influencers are in it for the money, and their followers are mostly other influencers. You won't get the same kind of ROI from these profiles."
One tip LeVagueresse offers for finding more community-oriented creators is to read the comments. Do they show genuine interest or are they simply other influencers firing off an emoji? An influencer who doesn't reach your intended audience is "unlikely to be worth the investment if you want genuine engagement with your target audience," LeVagueresse says.
As for B2B: Don't Put All Your Eggs in the "Professional" Basket
All of this is well and good for B2C, but what about the B2B marketer? LinkedIn still dominates here, but it's about using it creatively. The pandemic has seen more purpose-driven content around issues such as Black Lives Matter and Pride as well as more business leaders getting personal about pandemic life. More business leaders are publicly examining their company values and reaching out to demonstrate how their work is about more than running an enterprise.
Rather than reposting a motivational quote for likes or sharing a poll, put in the effort to use LinkedIn creatively. How can your company updates on events or performance better showcase your brand? When it comes to outreach, a personal touch is especially key. A generic message risks turning off a potential connection who may feel you sent the same note to a dozen other prospects. The power of this channel is the ability it gives you to showcase your services and focus on how you're working to help your customers.
But brands and companies should be thinking beyond LinkedIn sales when it comes to social media, says Antonia Taylor. One key opportunity is employee engagement.
"Social media by definition can be used as a container for connection. The last two years have made so much about work and culture invisible," Taylor says. "How can organizations use social to make it visible again? To bring relationships, values, and mission into your team's day?"
Social Audio Arrives
Remember the beginning of pandemic lockdowns? It felt like we were all diving into socializing online, from the likes of House Party -- which was discontinued in October 2021 -- to the more-exclusive Clubhouse. The latter was invite-only and supported only on iPhones for much of its early life, which led to both eye rolls and curiosity in the non-Apple community.
Since officially launching in April 2020, Clubhouse has already gained six million registered users and is currently valued at $1 billion, granting it unicorn status. However, its popularity is waning already, with user growth tapering off (though retention appears to be strong).
Twitter took note, launching Twitter Spaces as direct competition. Not everyone knows what to do with it, however, says audio producer and content strategist Carlie Bonavia. Since this function is still brand-new, she recommends marketers set realistic expectations about the number of listeners they can draw.
"Like any content marketing initiative, consistency is key: your audience will grow over time," Bonavia says. Try scheduling a Twitter Spaces conversation in advance as a weekly or monthly event in your content calendar, and see if listeners trickle in after a few sessions. Some Twitter users can also record Spaces conversations and save the recording for 30 days. That opens the door to promoting past sessions for followers in your feed.
But is social audio at large a flash in the pan like Clubhouse, or a new area to watch?
"I think the jury is still out on the longevity of social audio, but it's a platform that brands can definitely be tapping into, especially to complement their live events and engage their social media audiences," Bonavia says. "It's more spontaneous than publishing podcast episodes, more convenient than live video for audiences on the go, and listeners have the ability to contribute to the conversation. However, the conversation will only be as good as the speakers you have in the room, so preparation is still key."
For now, social audio could be worth exploring if you already have a following on a platform that offers it. Rather than banking on users to navigate a new app, invite your audience to stick with something they know.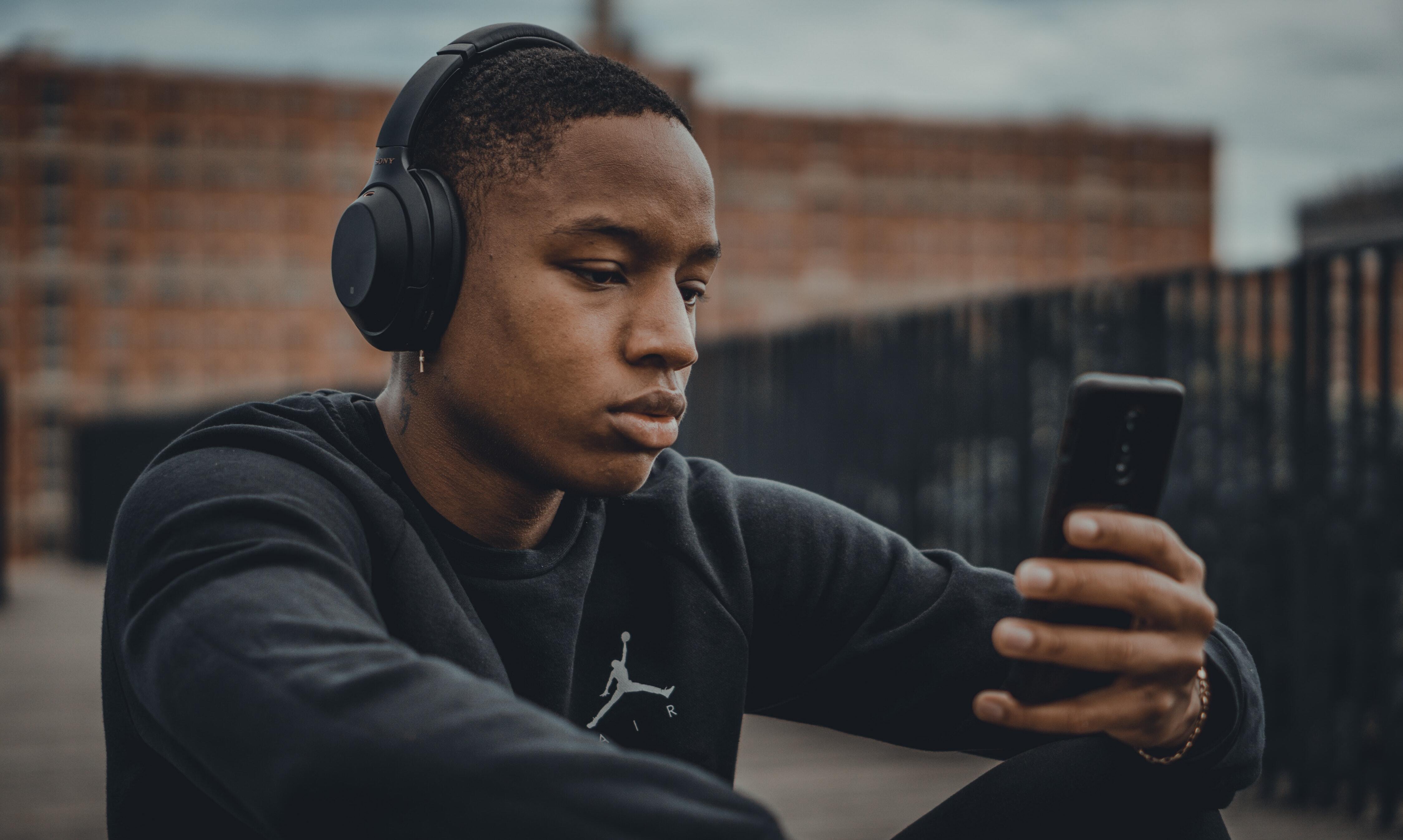 Photo by Ilias Chebbi
...and Social Commerce Takes Over
Exploring a brand's social media has long been described as window shopping, but it's becoming more the core of customer experience, says Antonia Taylor. "What was considered a pandemic surge in social commerce has kind of become how we shop now -- especially for younger consumers."
"Social media plays a part in every step of the customer journey right now -- from discovery right through to customer service," she adds. "Multiple lockdowns, supply chain disruption, and delivery challenges have placed social marketers on the frontline of their brand's customer service."
The global social commerce market is expected to grow from $449.36 billion in 2020 to $501.04 billion in 2021, a growth rate of 11.5 percent.
Direct-to-consumer brands should take notice. Instagram reports 60 percent of people discover new products on the platform. Social commerce can help to reach consumers where they are and create frictionless shopping experiences. TikTok has even got in on the social commerce action, recognizing its importance to consumers today.
Put Audience Before Channels, Always
As always, the caution is to understand the audience first and foremost and not be distracted by flashy new developments. The tech world is going to throw a lot of fancy options at us in the coming years, especially as VR/AR grows in popularity. Just make sure to remember the point to your social spending: you want to reach your customers. Always ask if a new or a tried-and-true platform is going to get you in front of the right people.
"Brands need to keep their eye on how their audience behaves on social," says social strategist Fi Shailes. If your target customers favor LinkedIn, Instagram, or a localized social platform such as Japan's LINE, aim to meet them where they already gather. Sometimes, that may be where you least expect it.
"For B2B, for example, Pinterest might not seem like a natural choice to run ads about things like 'accounting software for SMEs,' but for some brands and industries, just turning the way we think about our target customers on its head a bit can unlock some new strategies you didn't see before," Shailes says. "Think more creatively about where your brand is present."
Feature image attribution: Photo by Carol Magalhães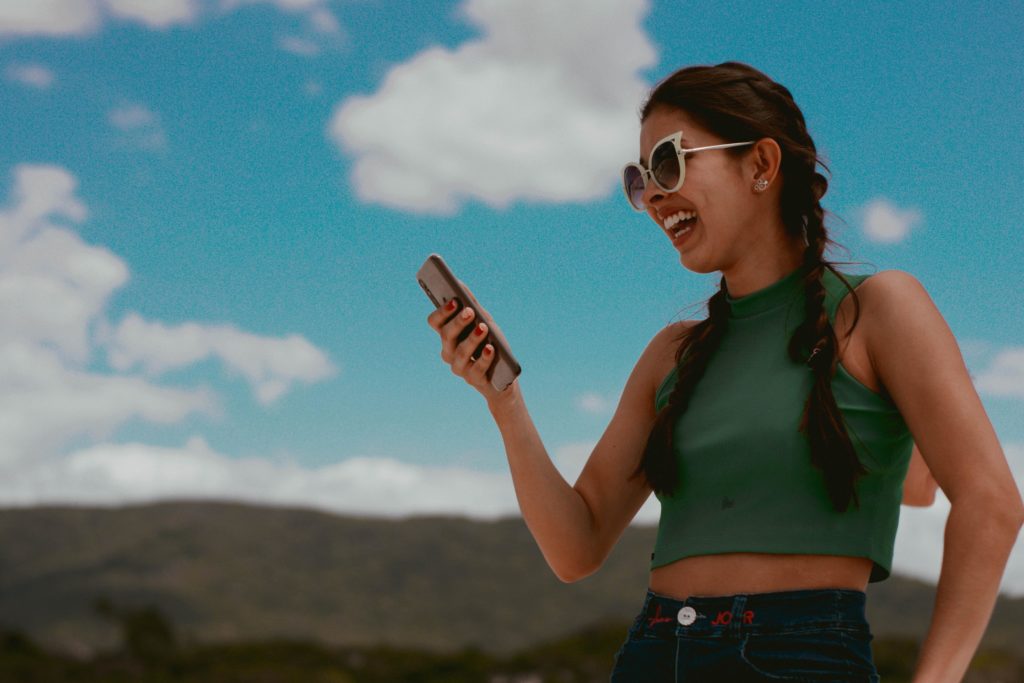 https://www.skyword.com/contentstandard/what-are-the-best-social-media-channels-for-content-distribution-in-2022/
https://www.skyword.com/contentstandard/what-are-the-best-social-media-channels-for-content-distribution-in-2022/
Lauren McMenemy