Communications
4 Content Marketing Image Trends that Resonate with Audiences During COVID-19
By Sue Cahaly on August 26, 2020
The pandemic and subsequent social distancing have affected our perception of visual content on a subconscious level. As brands, we count on imagery to forge an instant connection with our audience or tell a specific story. However, as we consider our image libraries lately, classifying photos as pre-COVID or post-COVID is almost an instantaneous reflex. That leaves a lot of our go-to, feel-good content marketing tropes as dusty as our work blazers and as tone-deaf as a back-to-school sale. Handshakes? Nope. High-fives? Not cool anymore. Packed concert halls and backyard cookouts? If only.
As brands move forward in production, they seem to hit a fork in the road where they must decide between images that say, "Everything's just fine," or, "Welcome to the new COVID-19 normal." Reluctant to make a mistake that leaves a lasting negative impression on audiences, many organizations have downshifted, pulled over, or stalled rather than adopt a new visual strategy approach.
"Most of what I've seen is hesitancy," says Skyword digital producer Colin Eldridge. "Most brands are trying to carry on as normal or haven't decided what they want to do. But COVID-19 is here and evergreen, and it will be for years to come. The way we come back from this is by setting new standards."
So, how do we best engage our audiences with imagery right now? And what kinds of graphics will trigger a response in consumers without provoking depression? Fortunately, there are trends emerging that tell us what our audiences want to see, what makes them happy, and what imagery evokes the mindset they need to soldier on.
By calling on data and insights turned up in Twitter's data mine, Getty's Visual GPS Global Report, and Adobe's 2020 Creative Trends, we've pinpointed four imagery themes that resonate the most with today's audiences. Working these into your visual content marketing strategy can help you both engage audiences and strike the right chord with each and every asset.
1. Sustainability
Even prior to the pandemic, Getty Images identified sustainability as one of this year's key visual themes. It's noticed an uptick in images and video downloads related not only to pollution, recycling, and climate change, but also to environmentally responsible living, urban farming, and eco-friendly travel. The visual representations of sustainability extend to people digging their hands into soil, decluttering homes, and buying from local vendors.
Sustainability makes prominent appearances in Twitter's research as well. It notes that consumers are holding both themselves and organizations responsible for caring for the environment. Consumer tweets about the sustainability efforts of businesses are up 360 percent, whereas corporation-authored tweets on the same topic have only increased 19 percent.
Brands can lean into this visual trend by proactively sharing their sustainability efforts within their communities, being sure to highlight their hands-on participation in photos and videos. Organizations that are making strides in green initiatives can consider producing infographics that showcase renewable energy or recycling efforts.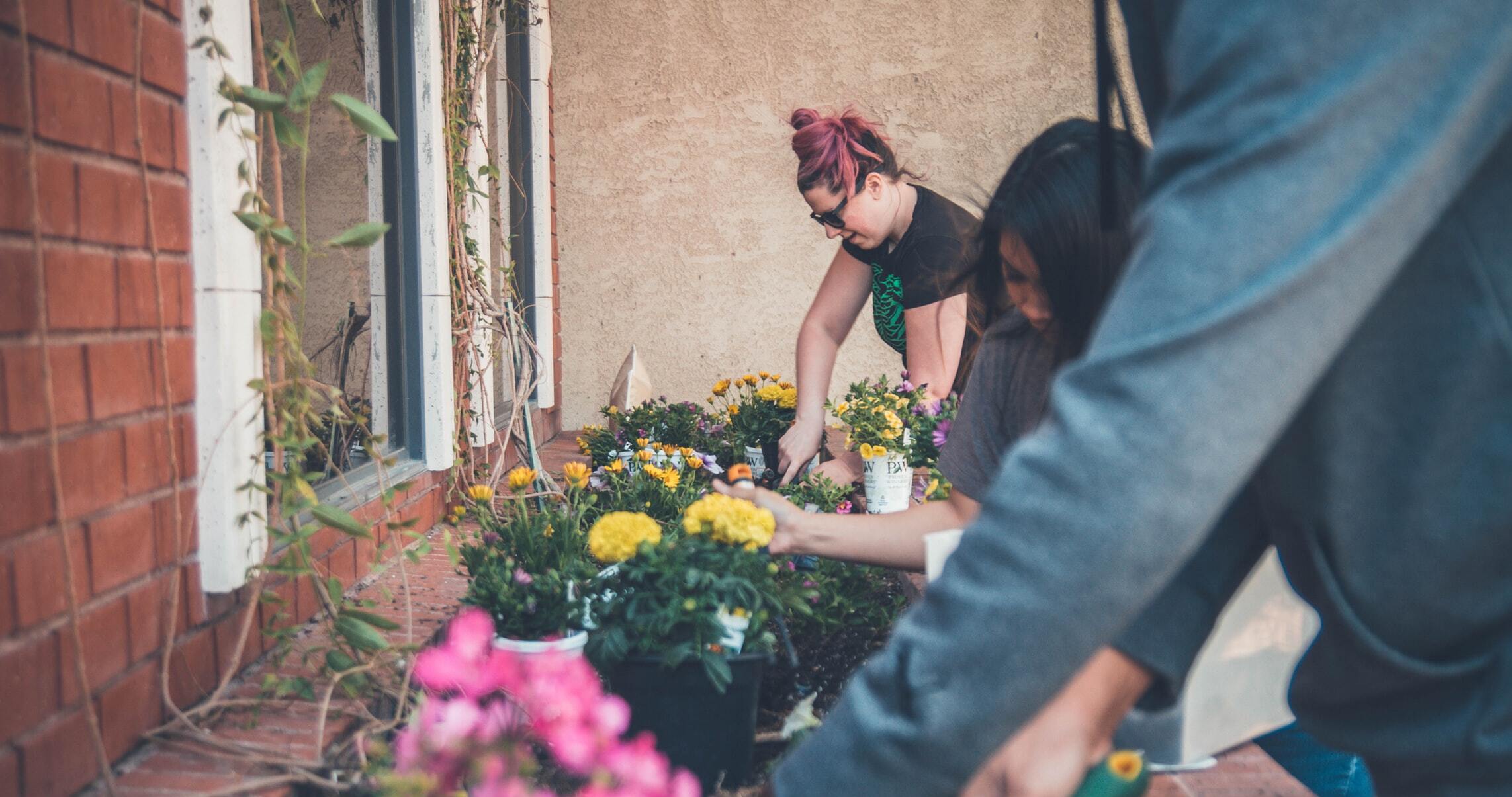 Image attribution: NeONBRAND on Unsplash.
2. Honest Imperfection
The visual shift away from perfectly posed models to relatable depictions of situations, people, and emotions is on the rise. B2C brands successfully employing this trend are advertising their products with "before" and "during" images, rather than only highlighting the picture-perfect end results. Instead of seeing a smiling homeowner smugly holding a mop in a spotless kitchen, we're more likely to get images of a half-dressed toddler smearing their chocolate-covered hands on a white wall.
Honest imperfection in imagery is also a powerful display of empathy. A relatable experience resonates more with consumers now than the illusion of perfection. With many people confined to their homes more than usual, public facades have been forcibly stripped away and life's messiness is now on full display. Just on Zoom alone, we're seeing co-workers wrangle their singing cats, screeching kids, and prodding partners.
This honesty extends to expressive faces, imperfect complexions, and realistic—not idealized—emotions. Audiences want the realness of our everyday lives with families and friends reflected by variations in ages, body shapes, ethnicities, and orientations without the awkwardness of posed displays of diversity.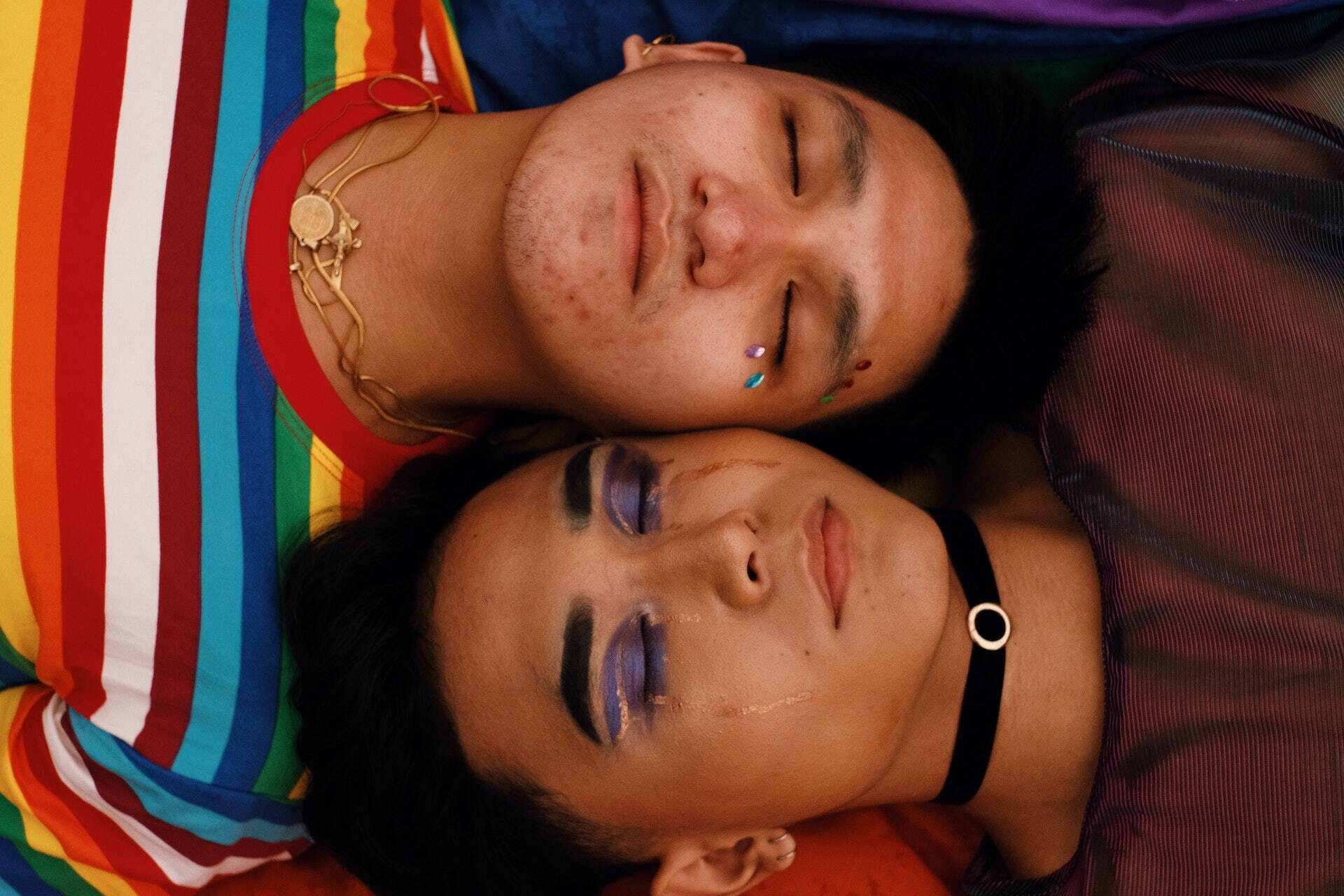 Image attribution: Jameson Mallari Atenta on Pexels.
Another way that brands can work within this level of audience intimacy is with behind-the-scenes photos and videos. Audiences are craving experiences right now, so they're likely to delight in content that reveals your brand's inner workings and products. Not only that, but this type of content can also help fast-track the trust relationship between you and your audience.
So don't let a quest for a polished product stop you; the sincerity of a quick on-site video posted on social can humanize your brand and make it seem more approachable. The proliferation of video on social platforms has changed audiences' expectations of the medium and, as usual, quality is determined by the substance of the content. "People are accepting of live video at a lower quality," explains Eldridge. "We went from zero to 60 on remote conferencing and a lot of those roadblocks have gone away. Shooting video over Zoom—everyone is doing it. As long as the content is good, it works."
3. Wonder, Wander, and Wellness
Health, self-care, and fitness are perennially on our minds, but an interesting recent development is the intersection of wellness with a fascination of the great wide yonder and a renewed interest in experiencing nature. Absent traditional vacations and with limited means of travel, people are turning to hiking, camping, and the peace of the wilderness to fill the void.
It's more than just a passing fancy; Shutterstock clocked a 553 percent uptick in hiking-related searches, a 368 percent increase in camping searches, and a 325 percent jump in searches for images of boots and backpacks. EyeEm has even hypothesized that millennials and Gen Zers are turning to the outdoors and wildlife as a source of therapy and stability. People are quickly adapting to al fresco fitness, which ticks all the boxes for social distancing, mental health, physical exercise, and fresh air.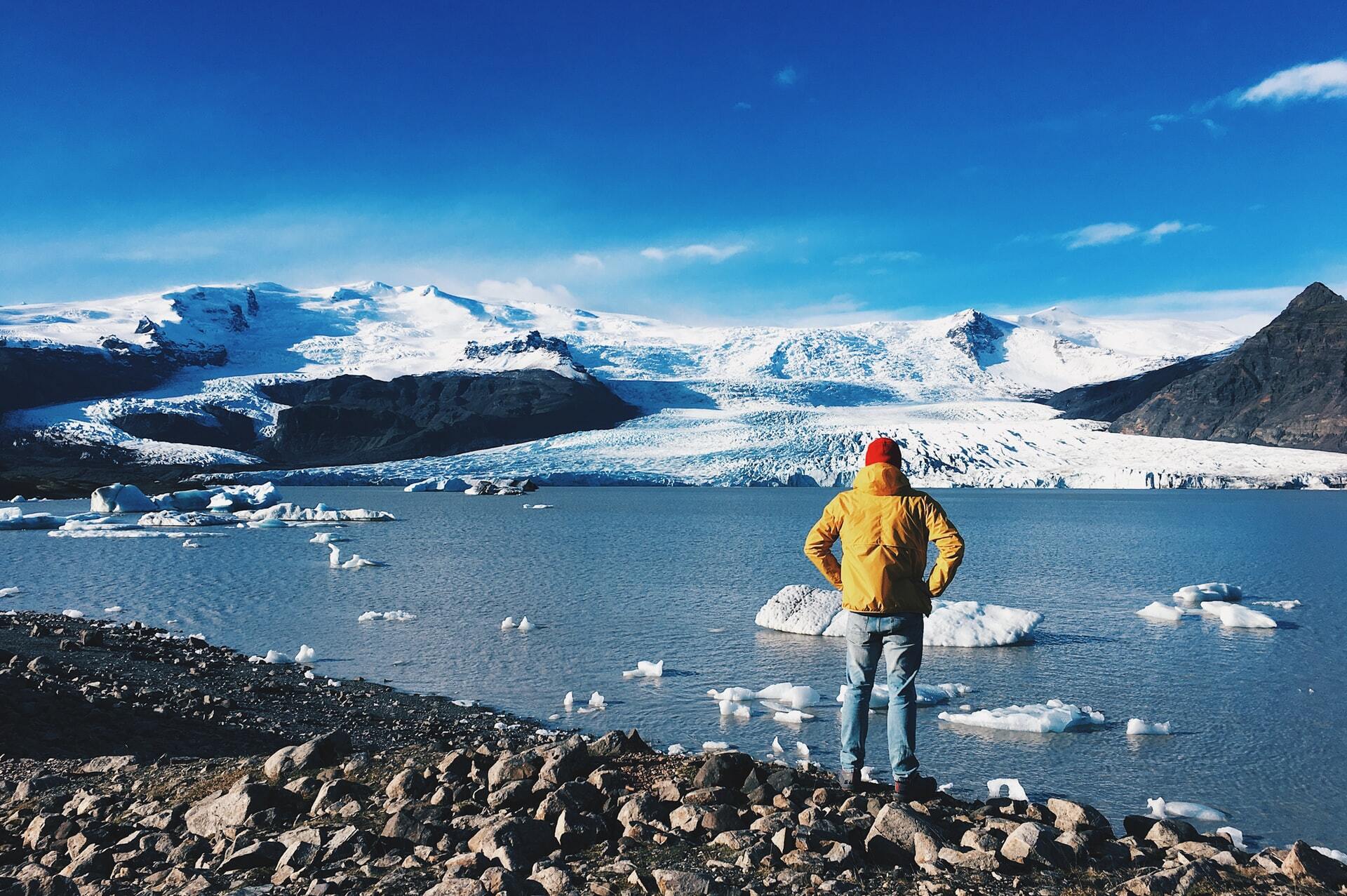 Photo attribution: Max Kukurudziak on Unsplash
Brands don't have to be associated with outdoor products or wellness to tap into this trend. You can connect with audiences through the concept of solitude and adventure with majestic nature shots or expansive landscape photos featuring solo travelers. Consider images taken in far-flung or remote places to satisfy wanderlust. Stimulate audiences' thirst for wonder with spacescapes reminiscent of the extraordinary Hubble Space Telescope pictures, or macro lens photography that gets close up close and personal with plants and insects.
4. Tech and Togetherness
We already knew that audiences were obsessed with technology, but it's gained even more fanfare and fancy during the pandemic for its ability to bring us all together. Technology has gone from being central to our lives to being the center of our lives. From videoconferencing and virtual events to online learning and Zoom check-ins, we're getting more screen time than ever before.
A second tech trend, however, diverges from togetherness and toward trepidation. On the one hand, people love the social bonds created and strengthened through technology; on the other hand, people are exhibiting worry about our reliance on devices, data security, and what the future may bring. Getty notes that 40 percent of us still say that AI makes us nervous and more than 70 percent of us are concerned about security and cyberattacks. Both image searches related to online privacy and cyberbullying have almost doubled since last year.
Taken together, the love/fear relationship that we have with technology can be offset, according to Getty, if brands focus on visual communications that humanize technology: A mandate it calls "so essential and yet so difficult." Brands can emphasize togetherness and lend credence to the importance of tech in our everyday lives with lifestyle images such as selfies, stills from video calls, and candids from other shared moments. Audiences are also drawn toward graphic representations of connectedness as a concept, both in illustrations and photography.
Fostering a sense of security around an unfamiliar future takes tact. Brands can mitigate technophobia by showing scenarios where human work is made better by technology, such as photos of employees working in harmony with digital tools to land on key outcomes and solutions.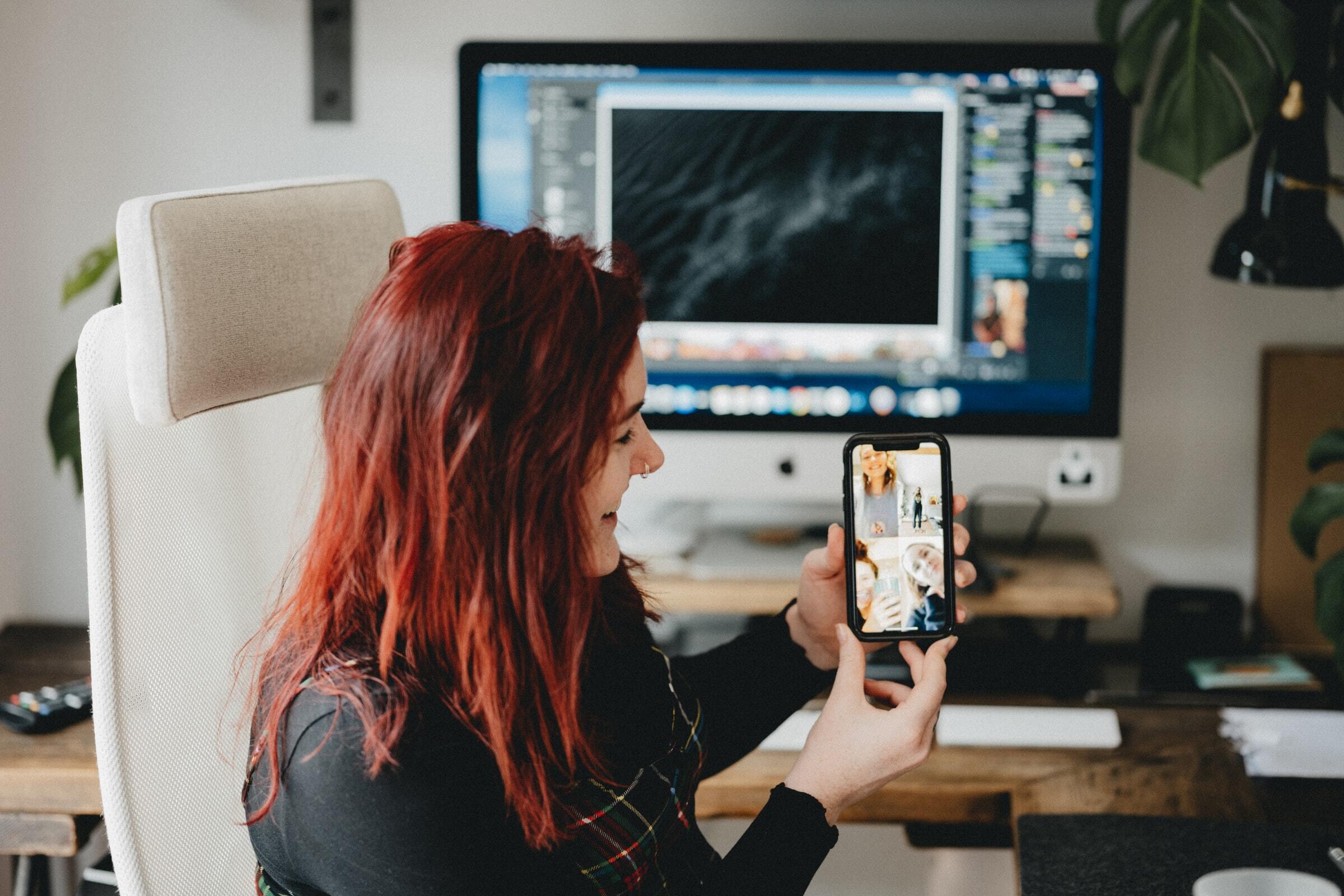 Image attribution: Annie Spratt on Unsplash.
Brands should always be thinking about the ways they can make their audiences feel understood and valued in the content they produce. By going a step further and tapping into visual trends, they can foster even deeper and quicker connections. Not only that, seeking out visual communications trends and following the data can help your brand exude empathy, display awareness, and promote trust at a time when audiences are longing for understanding.
When you extend your brand's content strategy and messaging to speak to your audience through imagery, you can begin a meaningful relationship at first sight.
Featured image attribution: Jeremy Bishop on Unsplash.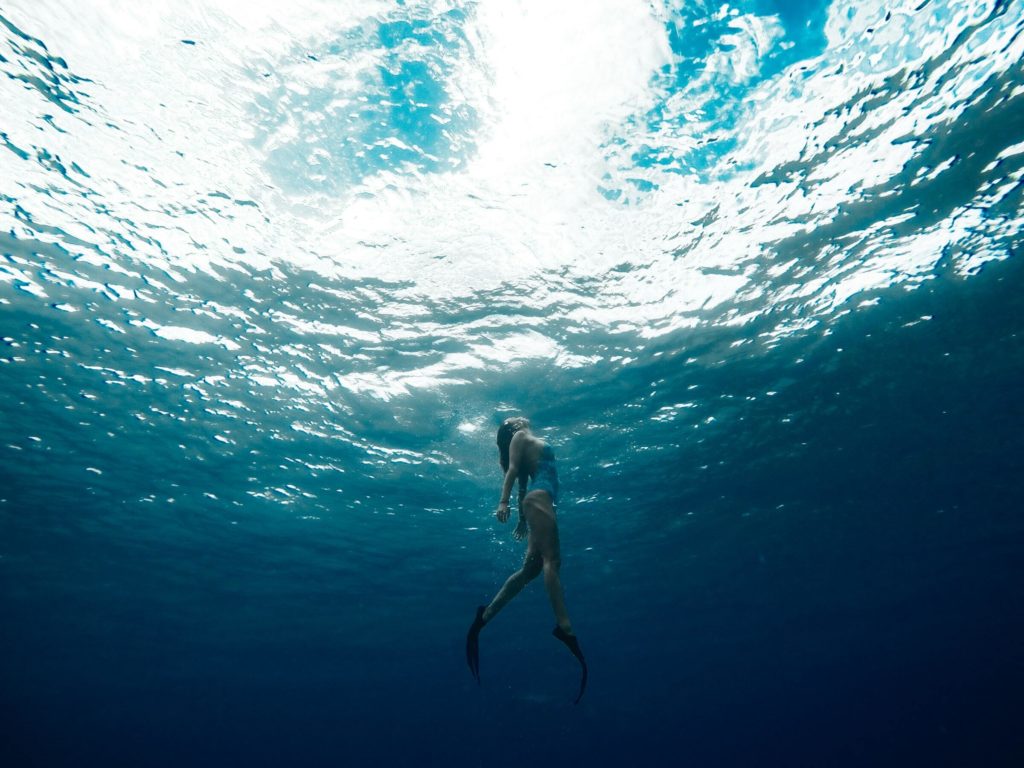 https://www.skyword.com/contentstandard/4-content-marketing-image-trends-that-resonate-with-audiences-during-covid-19/
https://www.skyword.com/contentstandard/4-content-marketing-image-trends-that-resonate-with-audiences-during-covid-19/
Sue Cahaly