Creative Thinking
Shoppable Content Meets Brand Storytelling: A Marketing Power Duo
By Taylor Holland on September 25, 2018
This is probably not the first time you've read about shoppable content. You've likely seen shoppable Instagram posts and perhaps even used a shoppable catalog. Now, get ready for the next iteration in monetized content: shoppable brand storytelling.
Shoppable has become a hot trend, with retail brands, social sites, and third-party apps enabling audiences to purchase directly from images and social media influencer posts. But some innovative brands are taking the trend one step further, using cutting-edge video technology to tell shoppable stories.
Think of it like product placement in a movie or television show, only you don't have to wonder where the leading actress got that killer bag or how much the cool getaway car costs. You can simply click on the product, add it to your shopping cart, and continue your viewing experience.
The Evolution of Shoppable Content
One of the first major players in the shoppability space, rewardStyle, launched in 2011 as a social shopping service that let fashion bloggers and social influencers embed images with links to buy the featured products. This way, their audiences could purchase products without having to search for them on the brand or retailer's website, and the influencer could get a cut of the profits.
While this system worked well on blogs and personal websites, it didn't work for social sites like Instagram, which until recently prevented outside links on images. To circumvent the pesky social middleman, rewardStyle launched the LIKEtoKNOW.it app, which enables fashionistas to upload a screenshot or image of an outfit they like. The app analyzes the photo, and if the image matches one of the millions of images in the LIKEtoKNOW.it database, the app sends the user a push notification with a shoppable link. Users can also sync LIKEtoKNOW.it accounts with Instagram profiles. Then, whenever they like an item on Instagram, they get an email with a shoppable link.
Instagram eventually got with the program and introduced its own shoppable functionality, enabling brands and influencers to embed shoppable links into images in their posts and Stories, but LIKEtoKNOW.it still has a strong user base. Last year, the company boasted 1.3 million registered mobile app users, more than three million Instagram followers, and more than $300 million in sales.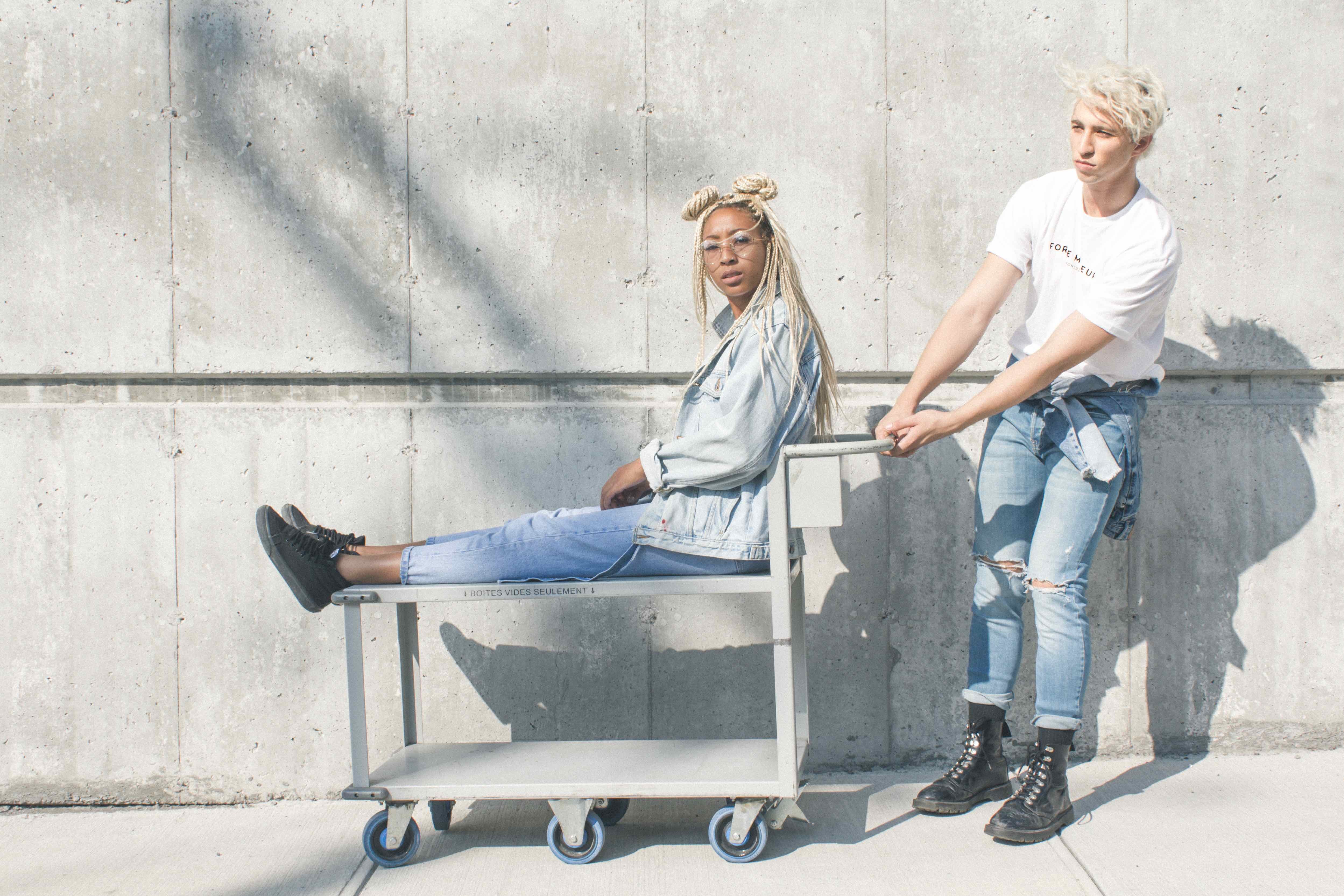 Image attribution: Force Majeure
While embracing third-party services like LIKEtoKNOW.it, many brands have also been generating their own shoppable solutions. Arguably the most successful among them, Net-a-Porter, has been creating shoppable editorial for years. The fashion magazine even created its own app that lets print magazine readers have a shoppable reading experience. Using the app, they can scan items in the magazine, and buy while they browse.
Making images shoppable was a great first step, but every content marketer knows that video content is the true branding powerhouse. So it was almost a foregone conclusion that technology companies like Cinematique and WIREWAX would find a way to make video shoppable, too. And that's when things really got interesting.
Most brands have been slow to wade into the shoppable video trend, but for the brands that have taken the plunge, some have made quite a splash. For example, to celebrate its 30th anniversary, fashion brand Diesel created a shoppable video that followed Diesel models as they prepared to go down the runway. Throughout the video, there are calls to action that allow the viewer to save items, or go immediately to the product page.
Similarly, luxury e-commerce brand Matches Fashion uses shoppable videos to introduce new collections and host designer trunk shows, which drive about 30 percent of the company's total sales.
But catwalks, trunk shows, and commercials aren't the only video content worth making shoppable.
Enter Shoppable Storytelling
What happens when you combine cutting-edge e-commerce technology with the most engaging marketing format (video) and the most engaging content marketing strategy (brand storytelling)? As several companies have already proven, you get a branding two-fer: content that engages and converts.
Kate Spade was an early adopter. Its shoppable Miss Adventure series launched during the 2014 holiday season with a four-part season featuring Anna Kendrick. The day the second video was released, it received 1.6 million views.
Since then, the fashion brand has released three celebrity-filled seasons of Miss Adventure. The most recent (from the 2017 holiday season) featured Anna Faris and Rosie Perez.
Ted Baker is another innovator in shoppable storytelling. The British fashion brand teamed up with Guy Ritchie to create two shoppable films. The first, Mission Impeccable (2016), was a three-minute spy story in which most of the characters' attire was clickable and shoppable. The second, Keeping up with the Bakers (2017), was a 360-degree shoppable film that allowed viewers to watch the Bakers' story while exploring their new hometown, and of course, while shopping.
Ted Baker introduced its Instagram community to the characters a month prior to the official launch, tagging each post #meetthebakers. The innovative marketing team also posted daily challenges throughout the campaign, encouraging users to upload their own content in exchange for prizes.
According to WIREWAX, the technology provider behind Keeping up with the Bakers, the video performed five times higher than the vertical standard. As WIREWAX CEO and co-founder, Steve Callanan, told Forbes, "It's all about amplifying the online experience to compete with the sights, sounds, and smells of the physical experience. Most online experiences feel like they're just a rudimentary vehicle for taking people's money, it's almost rude. People now want to feel the brand has earned the right to take their money."
Beyond E-Commerce
Not surprisingly, shoppable content has mostly been dominated by retailers thus far, but with a little creative thinking, the same interactive video technology could also be used to amplify and monetize brand storytelling for other consumer-facing industries and even B2B companies.
For example, Amazon's X-Ray layers information on top of digital content so that readers can find out more about the video, from what song is playing in the background to which actor is playing a certain role. B2B brands could use similar technology to enhance tutorials, demos, and brand stories with paid content and product page links.
Imagine being able to order groceries directly from cooking videos or schedule an appointment with a physician after watching her latest YouTube content about a medical condition that you have.
Shoppable content (and especially shoppable storytelling) is still a fairly fresh trend, but as it matures, content marketing could become more interactive and engaging than ever.
For more stories like this, subscribe to the Content Standard newsletter.

Featured image attribution: Clarke Sanders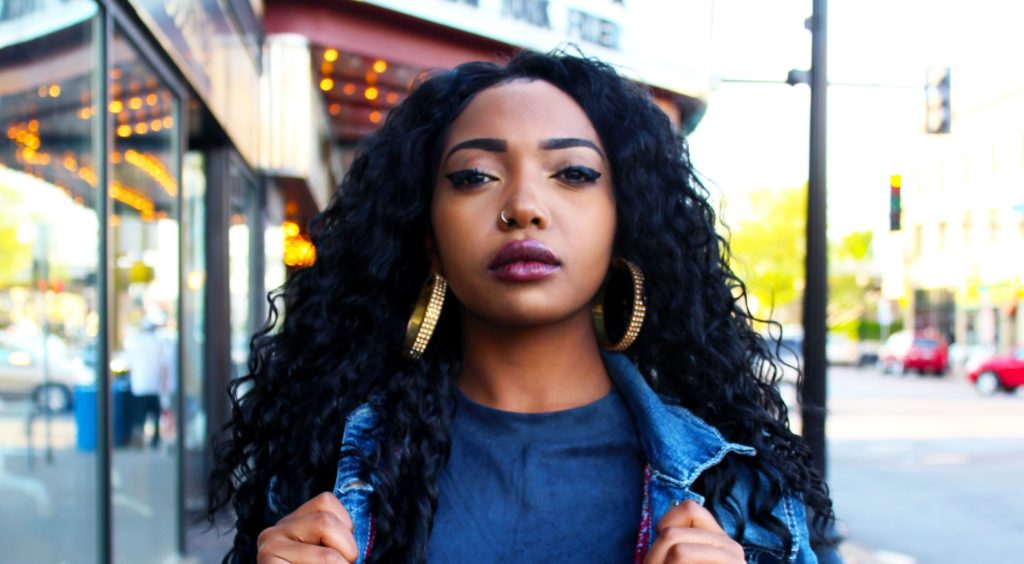 https://www.skyword.com/contentstandard/shoppable-content-meets-brand-storytelling-a-marketing-power-duo/
https://www.skyword.com/contentstandard/shoppable-content-meets-brand-storytelling-a-marketing-power-duo/
Taylor Holland