Content Strategy
The 4 Major Kinds of Content Marketing Plan Pitfalls and How to Avoid Them
By Lauren McMenemy on July 30, 2020
Everybody seems to crying out for content these days. HubSpot's recent state of marketing report found that 70 percent of marketers are actively investing in content marketing, and it's no wonder; 71 percent of B2B prospects will read a blog while on their buying journey. However, only 69 percent of the B2B marketers whose programs are highly successful say they have a documented content marketing strategy. If you don't have a documented strategy, you could be dooming your content program to failure.
Thankfully, Skyword has broken down the four areas in which marketers are likely to fall short in their efforts. Once you know about these common content marketing pitfalls, you'll be able to steer your strategy toward greater success.
4 Places Where Content Marketing Can Stumble
There are some common pitfalls that tend to plague brands when they're developing a content marketing plan. Take a moment to analyze your own program and see if you've made any of these missteps with strategy, operations, quality, and data.
Strategy
Problems arise when business outcomes are not clearly identified. That leads to the strategy and vision not being clearly documented, so there's a lack of executive buy-in. Strategy pitfalls also crop up when there's uncertainty about audience needs and competitive positioning of the brand's marketing.
Operations
You'll run into trouble if there's an absence of clear leadership for your content program or you're working in silos. Undisciplined or overly complex workflows and constraints of time, money, and resources can lead to a failure to publish and distribute content.
Quality
Even if you ace the other categories, your content program will fail if you don't pay attention to quality. Low-value, unoriginal content and a lack of consistency in tone or quality can lead to goals not being met. Likewise, failing to align topics with business objectives and failing to show the authority you have when it comes to this subject matter will impact quality. Research shows just 7 percent of marketing experts think their company's content is exceptional. Ouch!
Data
Content might be king, but data is marketing's deity. When you're working with inadequate data infrastructure and tools and you're uncertain how to monitor progress or measure ROI or you fail to extract actionable insights from data, you're vulnerable to this pitfall. You need access to good-quality data—and you need to know how to interrogate, analyze, and infer actions from that data—in order to experience content marketing plan success.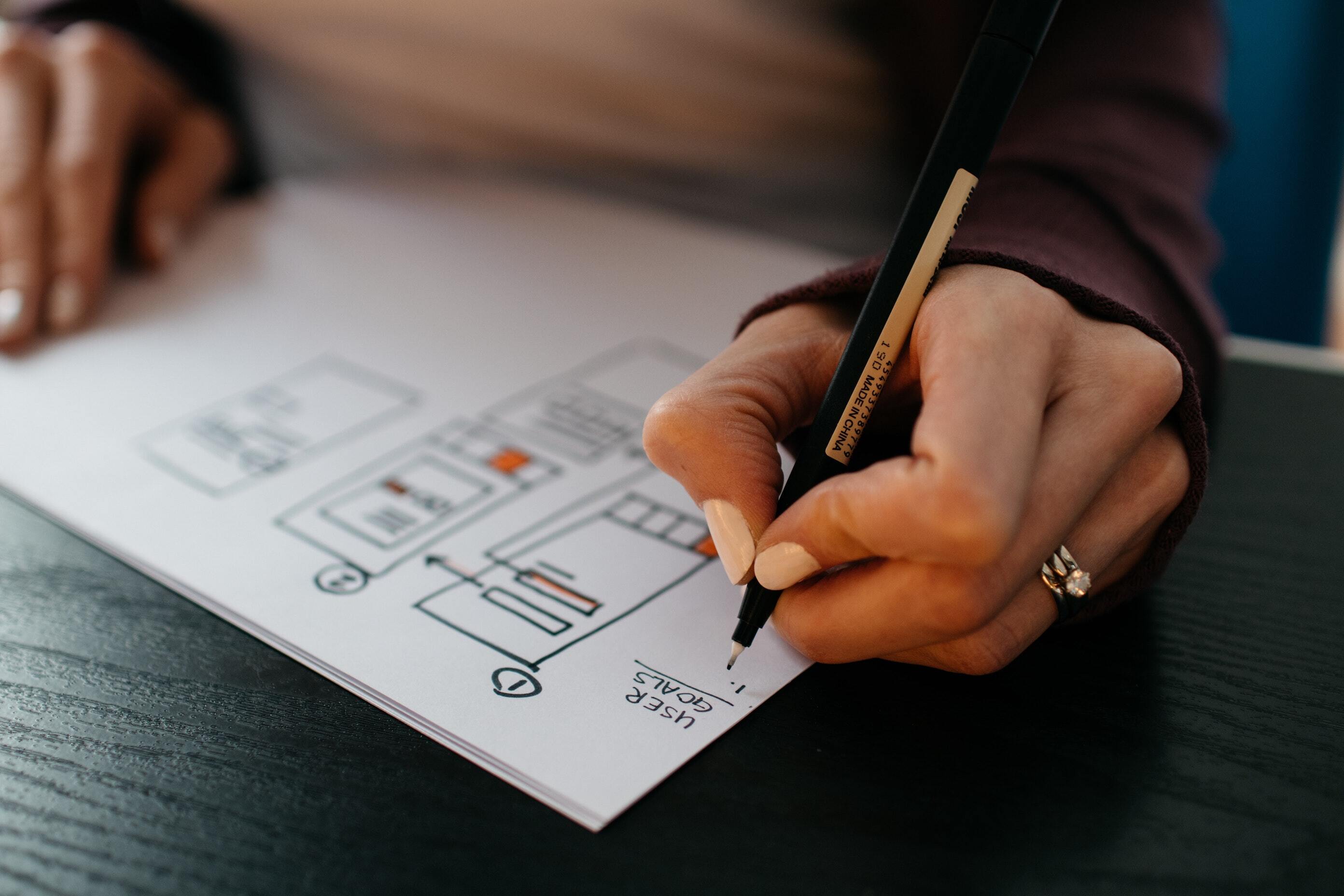 Photo by Kelly Sikkema on Unsplash
Avoiding the Pitfalls: Making a Content Marketing Plan that Works
Analyzing your content marketing program and knowing where your gaps and potential pitfalls may occur is one thing, but making a plan to overcome those challenges is quite another.
Though about 80 percent of marketers today rate their content marketing as at least moderately successful, only around 5 percent of them call their efforts extreme successes. These "five-percenters" achieve their results by being audience-driven, data-empowered, committed to quality, and disciplined with their execution.
In the white paper Content Marketing Excellence: How to Jumpstart, Evaluate and Accelerate Your Program, Skyword draws from its experience developing and advising on more than 1,000 brand marketing strategies to share the key components of successful content marketing. Here's how you should proceed.
Set the right foundations for content marketing success
Start by comparing your program to the five competencies for effective content marketing:
Planning: Building and maintaining a unified, audience-centric strategy

Operations: Creating quality content at scale

Distribution: Publishing and exploiting content effectively across channels

Results measurement: Accurately measuring results with data

Optimization: Applying data insights to improve results
Ask yourself if you do each of these things already and to what extent. If you're already doing all of the above, then how can you adjust to improve even further? The answers to these questions will guide your decision-making as you manage budget and resources.
Define success with both business and brand outcomes
When setting your KPIs and considering the goals you'll use to rate your content strategy, you must first define what success means to your organization. True success for your content marketing plan will happen only when you consider what the C-suite's priorities are for the business as a whole and how you can use content to impact brand health.
Consider both business and brand outcomes when defining what success will look like:
Business outcomes are those that directly influence sales, profitability, and market share

Brand outcomes primarily influence brand perception
HubSpot's state of marketing report found that the most common measurement of success for content marketing programs is total sales, but business outcomes go beyond conversions. Consider all the ways that prospects touch content before signing on the dotted line.
Also consider what successful operations will look like, particularly because inefficient operations can be a pitfall for content marketing. Make sure you create a frictionless workflow that's built around collaboration but has a single content leader who gets final sign-off.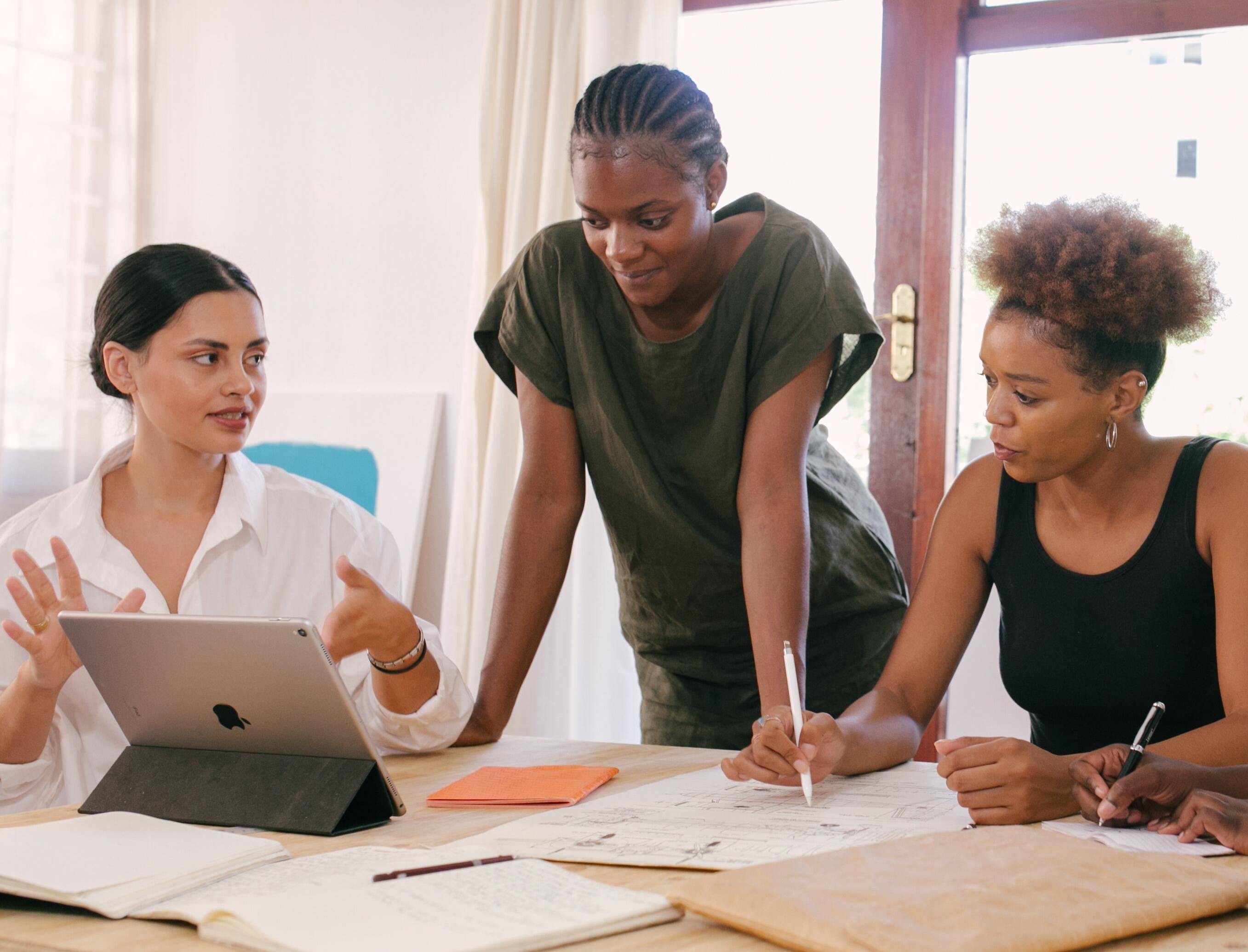 Photo by Retha Ferguson on Pexels.

How to Land in the Top Five Percent of Content Programs
The most successful content marketers put their audience first, empower themselves with data, are committed to quality, and are disciplined about content operations.
To follow in their footsteps, first build an audience journey map and data-driven personas. You need to understand how your target audience will interact with your content and how you can use that content to pull them through the journey from awareness to purchase and advocacy. Develop a strategy around CTAs and work with your SEO team to properly match content to your audience's search intent.
Data and technology come into play not just when you're measuring value but also when you're attempting to remain relevant. Skyword suggests using the following three elements, together known as the data triad model, to unlock your marketing potential:
Wisdom: awareness of market positioning and competitive opportunities

Operations: confidence in the trade-off between decision-making and efficient content creation

Intimacy: understanding of your audience's pain point as well as the opportunities for two-way dialogue
These factors will mean nothing, though, if you churn out subpar content. Define your success criteria in relation to your editorial identity and your content authority. Commit to diversifying the types of content you produce—being sure to consider the different ways your target audience prefers to interact with content—and ensure you have a gatekeeper of quality to enforce standards.
Finally, be disciplined. It can be easy to dismiss content as a creative, reactive process, but if you do so, it becomes all-too-easy to fall into those content marketing sinkholes. Take the chaos out of the process and help everyone understand the role they play in operations. Enforce workflow rules and content governance, have a unified production calendar, be consistent with publishing, and ensure you proactively distribute your output across multiple channels.
Remember, trust wins the content marketing game. It can be either a deal-breaker or a crucial factor in the vast majority of buying decisions, so it's important to figure out how to maintain customer relevance, build confidence, and boost your impact. Once you analyze your content strategy to ensure you're accounting for the pitfalls then take corrective actions, you'll be well on your way to strengthening your position with your audience and achieving the goals you've set for your brand's content.
Get in-depth on content marketing planning with our white paper Content Marketing Excellence: How to Jumpstart, Evaluate and Accelerate Your Program.
For more stories like this, subscribe to the Content Standard newsletter.

Featured image by adrian on Unsplash.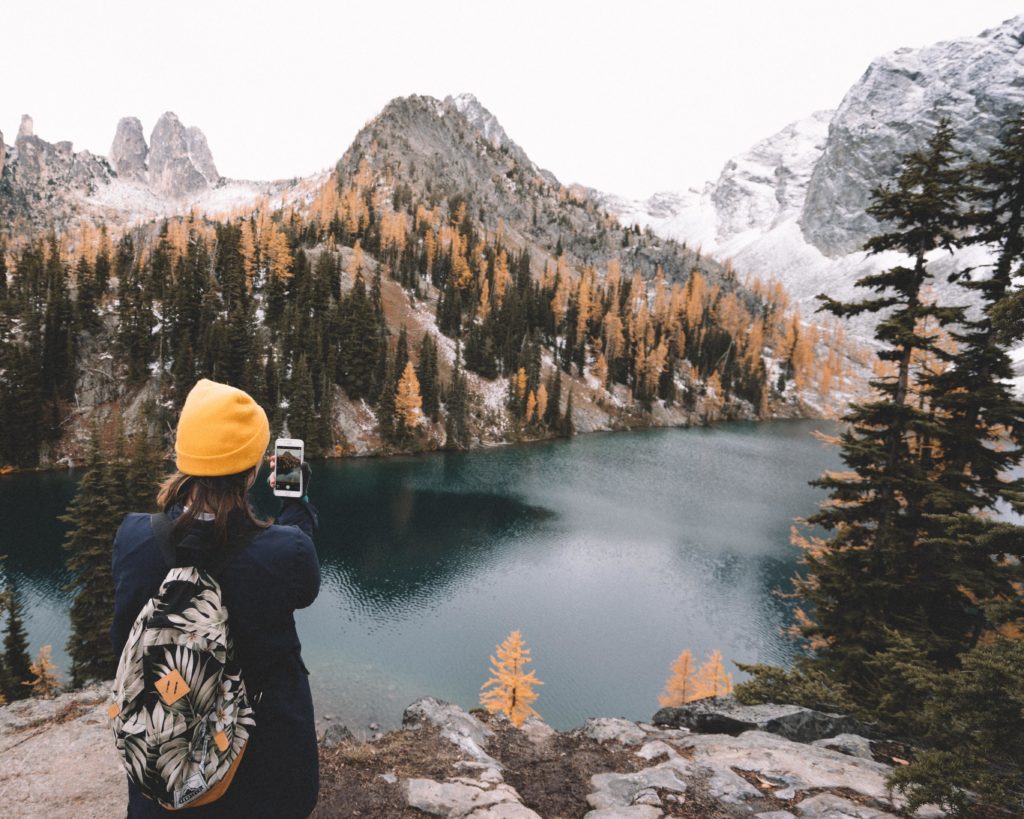 https://www.skyword.com/contentstandard/the-4-major-kinds-of-content-marketing-plan-pitfalls-and-how-to-avoid-them/
https://www.skyword.com/contentstandard/the-4-major-kinds-of-content-marketing-plan-pitfalls-and-how-to-avoid-them/
Lauren McMenemy