Marketing Transformation
The Best Black Friday Strategies: What Today's Fastest-Growing Brands Are Doing to Boost ROI
By Jonathan Crowl on November 7, 2019
This year's Black Friday and holiday sales are expected to slightly outpace the five-year average for retail sales growth, according to the National Retail Federation. It's a crucial time of year for any retail brand, regardless of size, and marketers face near-constant pressure to roll out holiday campaigns that drive sales growth.
Even if you're fortunate enough to have a strong marketing budget to support your Black Friday ambitions, indiscriminate spending alone won't carry you to the top of the retail pyramid. As a matter of fact, the best Black Friday strategies rarely come from the retail giants with enough money and resources to eclipse smaller brands. That's why, if you're looking for shining examples to guide your own strategy development, it's worth taking a gander at what upstart brands are doing to drive rapid growth using limited resources.
By dividing the top retail brands from their smaller but fast-growing rivals, a new retail industry report from Iterable identifies a number of trends that may be useful in building the best Black Friday strategies to generate ROI for your company.
Photo attribution: Burst on Pexels
Less Promotional Campaign Spending
One notable divide between fast-growing brands and top retail companies is how they each target the customer sales funnel. According to the Iterable report, while both categories of businesses utilize welcome messaging campaigns at similar rates, top brands are much more likely to invest in top-of-funnel promotion—84 percent of large brands use these campaigns compared to 68 percent of fast-growing retailers.
They say top retailers also invest in cross-channel promotional campaigns by a greater margin than fast-growing brands—52 percent to 41 percent. While top retailers use this strong promotional activity to deliver the full spectrum of promotional offers and messaging to their target audience, fast-growing brands are more selective, with their resources seemingly concentrated on marketing efforts further down the funnel.
Aggressive Retargeting—Especially for Cart Abandonments
According to Iterable's report, fast-growing brands are acutely focused on retargeting customers who have abandoned their shopping carts. Marketers already recognize a cart abandonment as a prospective sale, and fast-growing brands are attempting to chase down these lost sales as a way of capitalizing on Black Friday and beyond.
Overall, fast-growing brands are roughly twice as likely as top retailers to launch a cart abandonment campaign, according to Iterable, by a margin of 60 percent to 28 percent. Those smaller businesses also deploy more persistent messaging to recapture lost sales—especially the first day after an abandonment, where an average of 2.1 messages are sent.
The report notes that while fast-growing brands display an urgency to recapture lost sales shortly after a cart abandonment, top retailers embrace a longer time frame to execute retargeting strategies. This could be the result, at least in part, of large brands banking on name recognition and their default position as a retail destination. Smaller brands may feel more pressure to reclaim a customer before losing them to better-known competitors.
In what might serve as more evidence of that sense of urgency, Iterable found 40 percent of fast-growing brands offer incentives to customers who come back to finish their online checkout. By contrast, none of the top retail brands offered this type of discount.
Selective Messaging Across Campaigns
When building campaigns to support a Cyber Monday and/or Black Friday e-commerce strategy, Iterable's report shows that fast-growing brands consistently deploy fewer messages per campaign than top retail brands. To some extent, this is a natural product of large brands having deeper pockets to fund comprehensive cross-channel marketing strategies, which inundate their audience with messaging in hopes of keeping their brand top of mind.
But these numbers may demonstrate where fast-growing brands see the greatest value and ROI potential for their efforts. With promotional campaigns, for example, fast-growing brands send an average of 7.9 messages per campaign compared to 11.4 for top retail brands. Smaller brands also send fewer messages for their Cyber Monday marketing campaigns.
When it comes to the length and depth of campaigns, though, the trends separating top and fast-growing brands flip. While top brands send more messages overall, fast-growing brands are more likely to build longer campaigns that utilize a series of messages to engage customers and drive business. The average campaign for fast-growing brands features 4.8 messages in a sequence compared to 3.5 for top retail brands.
The likely reason? Fast-growing brands are consolidating their resources into more selective campaigns and strategies where they see the greatest value. Since they can't afford to take a scattershot approach to marketing, they're focused on building campaigns that target deeper customer engagement, banking on quality over quantity.
For marketers, Black Friday can feel like a make-or-break retail event. While the holiday sales season is long, poor performance on retail's signature shopping day can put your sales projections out of range. By following the lead of the fastest-growing retail brands and making proactive investments in high-ROI marketing campaigns, you can execute a Black Friday e-commerce strategy that'll help your brand finish the year off strong.
Featured image attribution: Harold Wijnholds on Unsplash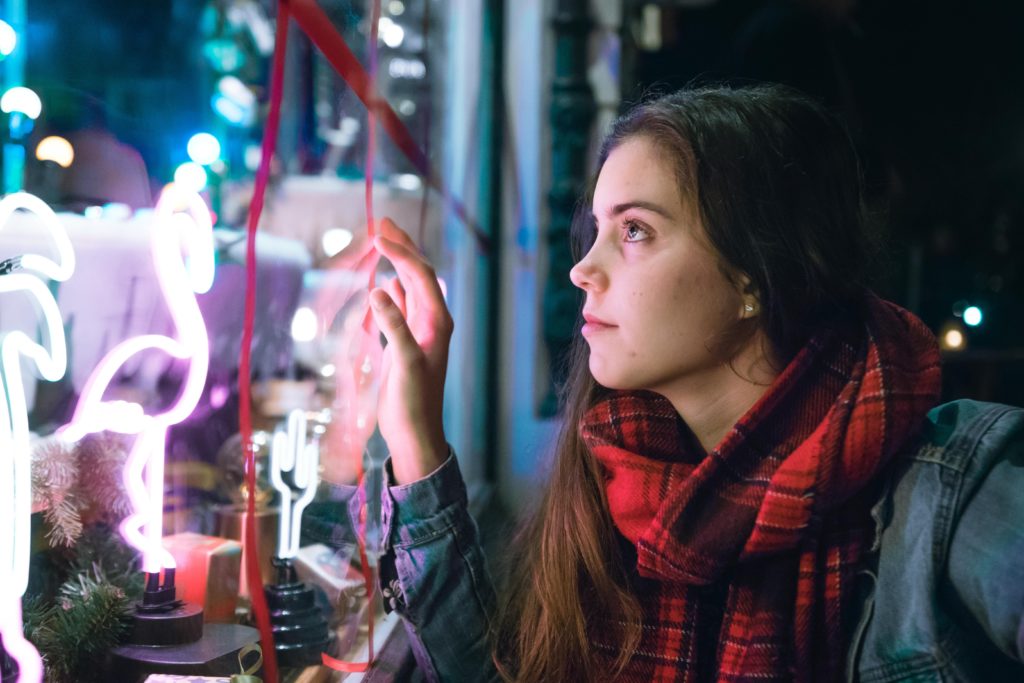 https://www.skyword.com/contentstandard/the-best-black-friday-strategies-what-todays-fastest-growing-brands-are-doing-to-boost-roi/
https://www.skyword.com/contentstandard/the-best-black-friday-strategies-what-todays-fastest-growing-brands-are-doing-to-boost-roi/
Jonathan Crowl