Creativity
The QVC Story: From TV to Multiplatform Brand
By Shannon O'Neill on February 20, 2018
It has been a big year for QVC. After they bought out rival HSN, Inc. last summer, the mega-merger-which many noted as an attempt to take on Amazon-bumped the company into the major leagues as the world's largest television home shopping company and the third largest e-commerce company in North America behind Amazon and Walmart. With Zulily under their umbrella, QVC now has access to a broader e-commerce market and a lucrative demographic: millenial moms.
According to the company's 2015 SEC filing, approximately 52 percent of their eight million US customers that year were women between the ages of 35 and 64. As Doug Rose, SVP of brand experience at QVC told AdWeek, "We've never really overly targeted a demographic, but our demographic is a by-product of what the company is. The people who come to shop with us think shopping should be a fun, pleasurable experience-not an errand or chore."
The QVC story is intriguing because the cable network managed a real hat trick: transitioning to e-commerce, differentiating itself from other brands, and keeping their unique brand story intact. What many thought was retail branding from a different era was in fact evolving with the times and its customers.
Customers Primed for Digital Engagement
QVC's retail branding strategy was built around a react-engage scenario-a live salesperson told the story of a product and engaged with shoppers in real-time (that's pre-IRL) by phone. This strategy allowed shoppers to react and share their feelings about the product nearly instantaneously. Show producers would gauge how popular a product was by the number of phone calls received. Today, they have phone lines plus online sales plus all the data you can imagine at their fingertips. QVC has a 30-year leg up on tracking customer interaction, which is helping the company keep their customers engaged and, more importantly, buying.
When the company needed to pivot to digital, their customers were happy to connect and share via QVC's social media channels. The technology caught up with QVC, not vice versa. "Our website is only two years younger than Amazon, and our customers have been using our website community as a social network for years," Peter Goodnough, VP of consumer insights and analytics at QVC told AdWeek's Sami Main. "Our merchandise mix changes online every day, just as the broadcast rotates between products and programs."
Zulily and the Beauty IQ channel both appeal to a younger audience. With Beauty IQ programming available to watch live on QVC's app as well as some of it simulcast on Facebook Live, the new digital reach means the video content can extend into tips and tutorials, a demonstration style coveted and shared by millennials.
Keep Your Brand Story Unique
Compared to the competition, QVC has a brand story about the experience of shopping. If you buy something on Amazon, you just want the process to be frictionless and quick. But QVC shoppers want to have fun. While rival brands advertise markdowns and sales and free shipping to entice buying, serious "fun and pleasure" shoppers want to be seduced by the product first.
Whether or not you have purchased something on QVC, you're familiar with the host and demonstration model-a faux kitchen or living room set, (usually) a woman hawking a new makeup product or clothes, or candles, or a newfangled vacuum that promises to deodorize as it sucks up all the pet hair-the options are endless.
The network recognized early that having an actual person telling the story of an item would work far better than just having it sit on a shelf. The sale is in the story-get a product spokesperson (think the late comedian Joan Rivers whose QVC jewelry line sold $1 billion over 20 years), add a host to talk to the spokesperson about how great the product is, show the product, sell at a price that is inevitably a "one-time only" price and boom, the viewer is hooked.
QVC has transferred many elements of the TV experience to their website. While it resembles a typical e-commerce page-product, price, comments at the bottom-the ticking clock is all QVC: "Buy it now or you will never see this price again." The digital stopwatch in the left-hand corner literally counts down the time you have to get the product at a particular price. Sure, carefully crafted messaging and description can pull in a customer, but there's nothing like a limited time offer to add pressure.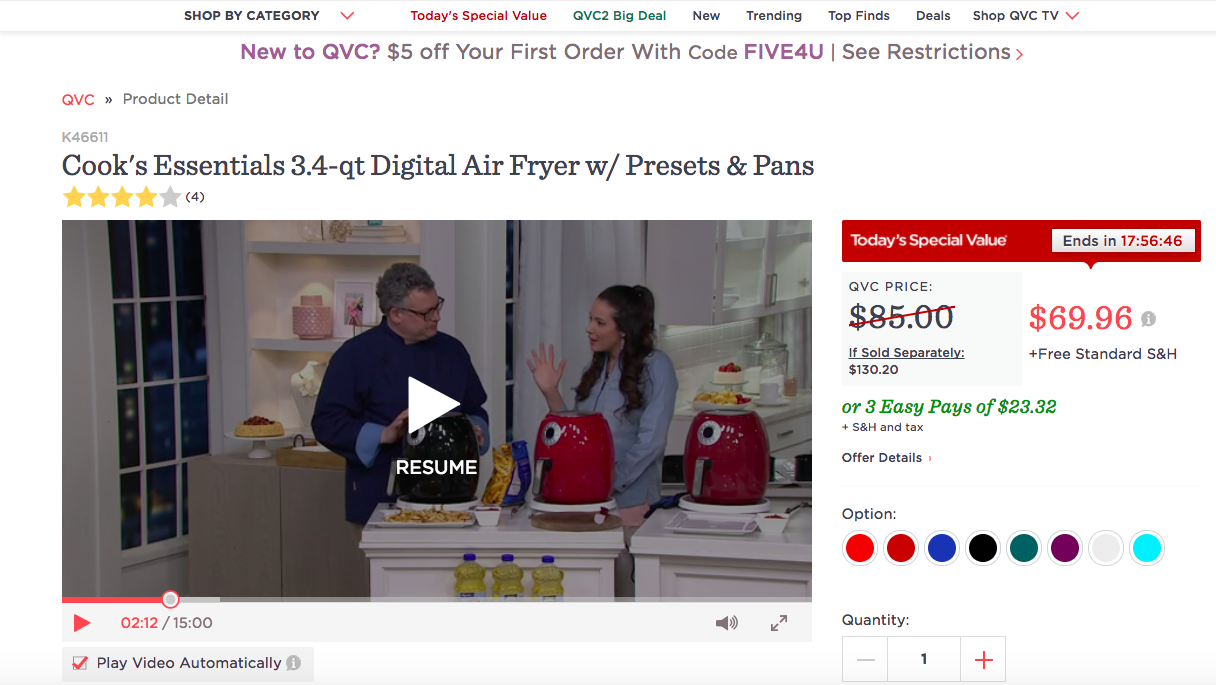 Clicking on an image of the item brings you to a demonstration video of a host using the product. It's QVC's combination of live video demonstrations along with the ticking clock that creates an entertaining rather than a static page with static items.
Differentiate from Other Brands
Two-thirds of QVC shoppers regularly shop on Amazon. Despite this, they keep coming back to QVC for the unique experience. As Doug Rose told Adweek, "The people who come to shop with us think shopping should be a fun, pleasurable experience-not an errand or chore." In fact, QVC's retail branding strategy and business model is dependent on casual viewers ready to make impulsive purchases. While shoppers tend to leave the QVC channel on as background entertainment, they tend to visit Amazon with a purpose in mind. It's the power of impulse buying versus the chore-the virtual version of saying "I'm just browsing." We've all done it-walked into a store for something practical like a pair of shoes, and walked out with a handbag and a velvet jacket you'll only wear once. With eight in nine of the company's US customers being women and homeowners, there's a pretty good chance they are going to be interested in something the company is selling.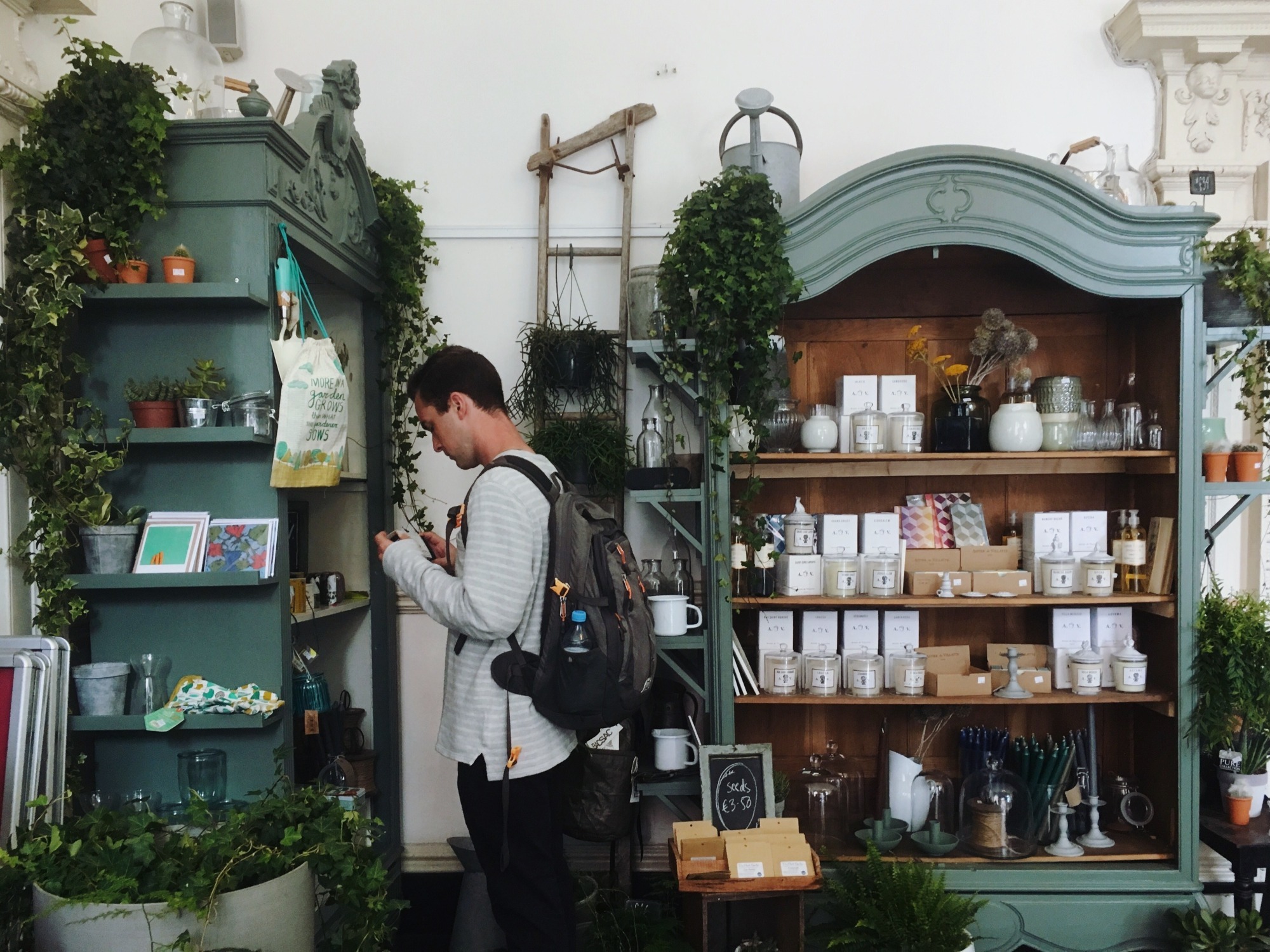 Image attribution: Ellen Auer
The genius of QVC is that it introduces a problem you didn't even know you had. As the price dips, your desire for the magic solution rises. It's not rocket science-street vendors and hawkers around the world have used this method for centuries-but QVC is selling products on the TV, via their website, and through conversations on social media.
In a recent Q&A with the National Retail Federation (NRF), Mike George, president and CEO of QVC, elaborated on the company's evolution of various touchpoints "to bring this content and the discovery-based shopping experience online in meaningful and engaging ways." Rather than just watching a live sale on the QVC channel, the multiplatform experience means discovery comes via information and interaction-engage with the host on Instagram or Facebook, take a closer look at the product online, read comments from other customers, or sit back and watch the conversation stream on the screen. That's something different than shopping: That's entertainment.
For more stories like this, subscribe to the Content Standard newsletter.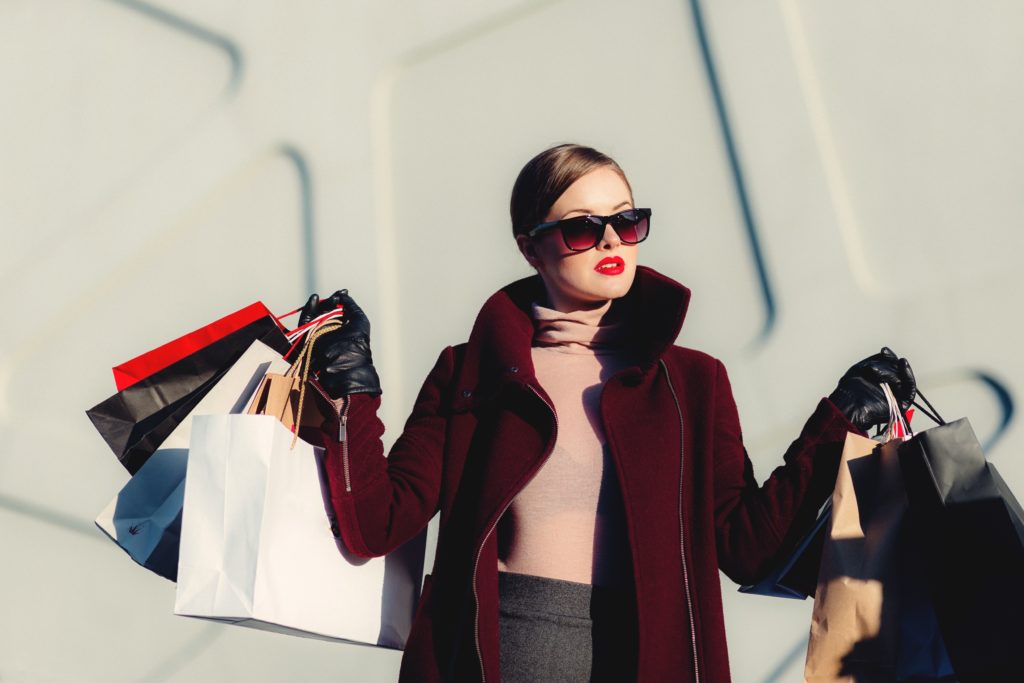 https://www.skyword.com/contentstandard/the-qvc-story-from-tv-to-multiplatform-brand/
https://www.skyword.com/contentstandard/the-qvc-story-from-tv-to-multiplatform-brand/
Shannon O'Neill