Creativity
The Rise of Glamping: Why People Pay More for Less
By Nicola Brown on June 14, 2018
One thing marketers know all too well is that consumer behavior is always shifting. What matters most to your audience a year ago isn't necessarily true today. While the consumer decision-making process can be affected by everything from the economic climate to individual moods on any given day, there is a noticeable trend in consumer behavior emerging in recent years that is already having a big impact on how we craft our messaging for goods and services.
To explain, let me take you to the desert in southern Utah . . .
There's a cool dawn breeze coming in through the open flaps of our canvas tent. I roll over on one of the comfiest mattresses I've ever slept on and open my eyes. I'm greeted with a rusty, orange-hued mosaic of scrubby bushes stretching into the distance. On the horizon, the glowing sun is slowly rising over the mountains. It's totally silent except for the occasional creaking of logs as the breeze floats through our timber-framed tent. I can't believe I'm experiencing such a beautiful sunrise without leaving my bed.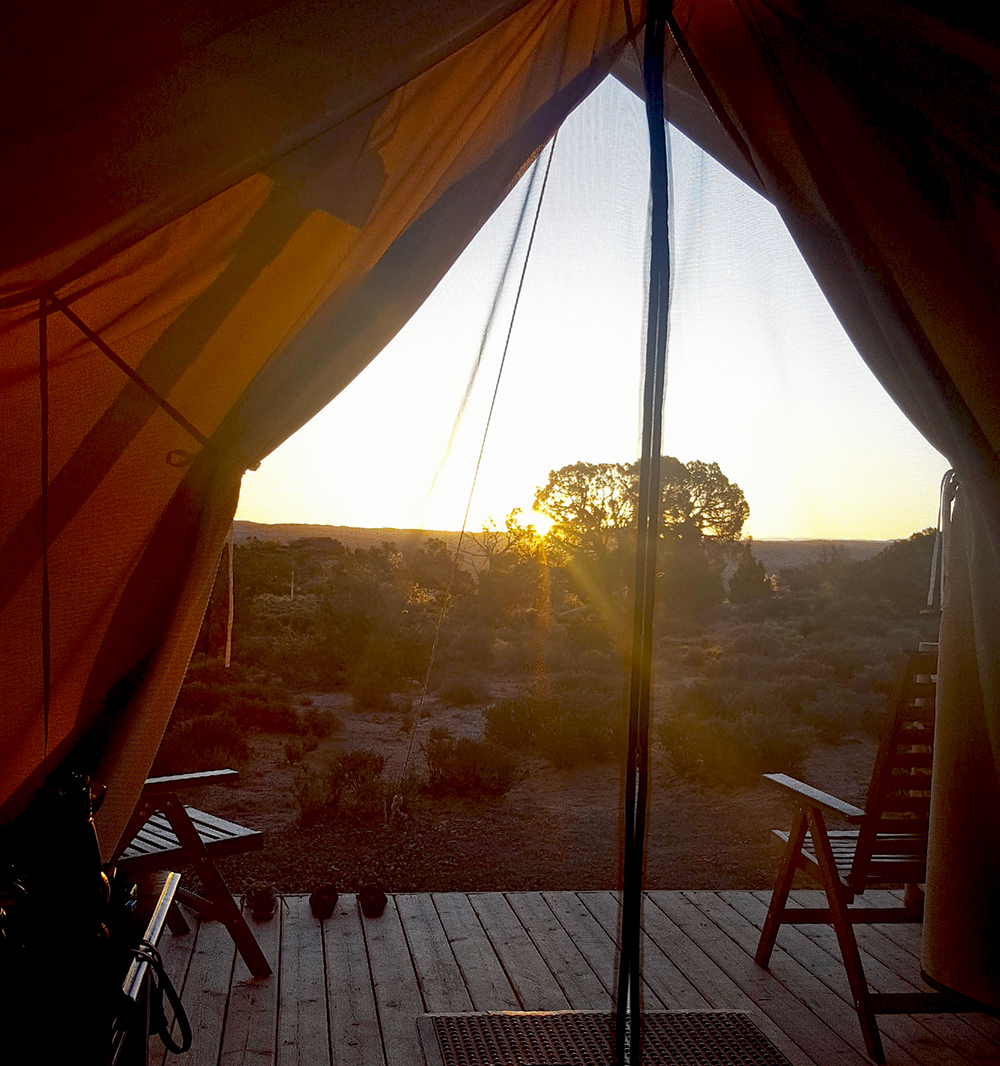 Image attribution: Nicola Brown
I can only describe our recent stay at Under Canvas Moab as magical. As a travel writer, I've stayed in many nice hotels with much fancier amenities than Under Canvas, but few of them have given me that feeling of awe I had as I opened my eyes that morning. None of them managed to immerse me so fully in the experience of being there. Yet Under Canvas didn't have to do much to get me to feel this way.
The service they offer is called glamping. Glamping-a sort of luxury camping-provides the joys of nature without the "roughing it" factor of traditional campsites. True to its name, the setup was extremely comfortable, but we were still staying in a tent, after all, not a hotel room.
There was no marble bathroom, mini bar, or elaborate entertainment system. There wasn't any Wi-Fi, and our bedside lights were nothing more than battery-operated lanterns. For warmth, we used a wood-burning stove, and we heated all our water using the natural rays of the sun.
Yet despite lacking modern-day conveniences, Under Canvas charges its customers the same prices as many traditional luxury hotels. So why are people willing to pay more for less?
Why We Pay More for Less
I believe there are two main factors driving the consumer decision-making process when we willingly spend more for a more bare-bones experience. Both factors stem from a shift in customer priorities and values.
First, as a whole, we have an increasing desire to put our money towards immersive experiences rather than material possessions.
Secondly, as consumers, we're developing a much stronger ethical awareness and demand for greater ethical conscientiousness from brands.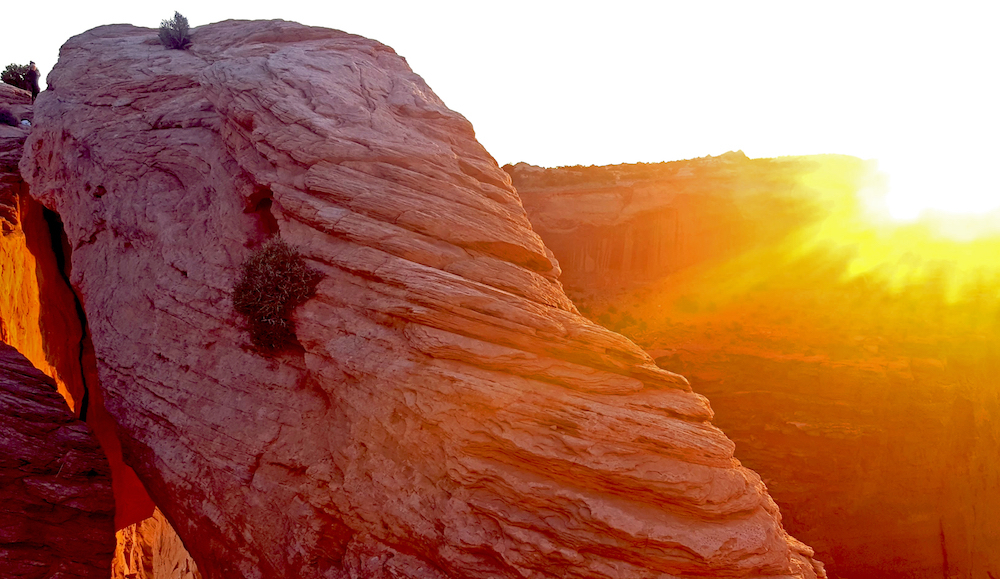 Image attribution: Nicola Brown
We're Seeking Immersive Experiences
A quick look at millennial travel habits reveals just how strongly millennials feel about prioritizing experiences over possessions. In a 2016 report from Airbnb, researchers found that millennials aren't just prioritizing travel over things like buying a house; they're actively saving for it. They're seeking adventurous, local, and personal experiences wherever they go.
An important takeaway from this year's SXSW was that one of the biggest trends in experiential marketing is immersive environments where you really feel the place or experience you're in, quite viscerally. People are starting to care less about fancy toiletries or collecting vacation souvenirs. Instead, we want to be moved. We'd prefer to feel awed and inspired by the trip itself than be given five different pillow options. And we're willing to pay to get that emotionally evocative experience, even if it means foregoing the bells and whistles.
We're Demanding Ethical Conscientiousness
Consumers are gaining an increasing awareness of how brands have an impact on ethical issues, especially about the kind of relationship brands and companies have to the environment and ongoing sustainability efforts.
In 2016, Unilever's "Sustainable Living" brands grew 50 percent faster than the rest of the business. This sharp increase in sales from just the year before caused Unilever's CEO to recognize that sustainability isn't just good for the earth, it's good for business. Ethical brands are now associated with a more personal, authentic, and values-driven approach to marketing that builds consumer trust in a time when we are more suspicious than ever before about the messages we receive. Many people are willing to pay more for ethically conscious brands that fit with their values and worldview, because they feel good about what they're spending their money on.
The Under Canvas experience expertly combines both immersion and ethics, and its service offerings maintain these principles throughout all of its marketing efforts.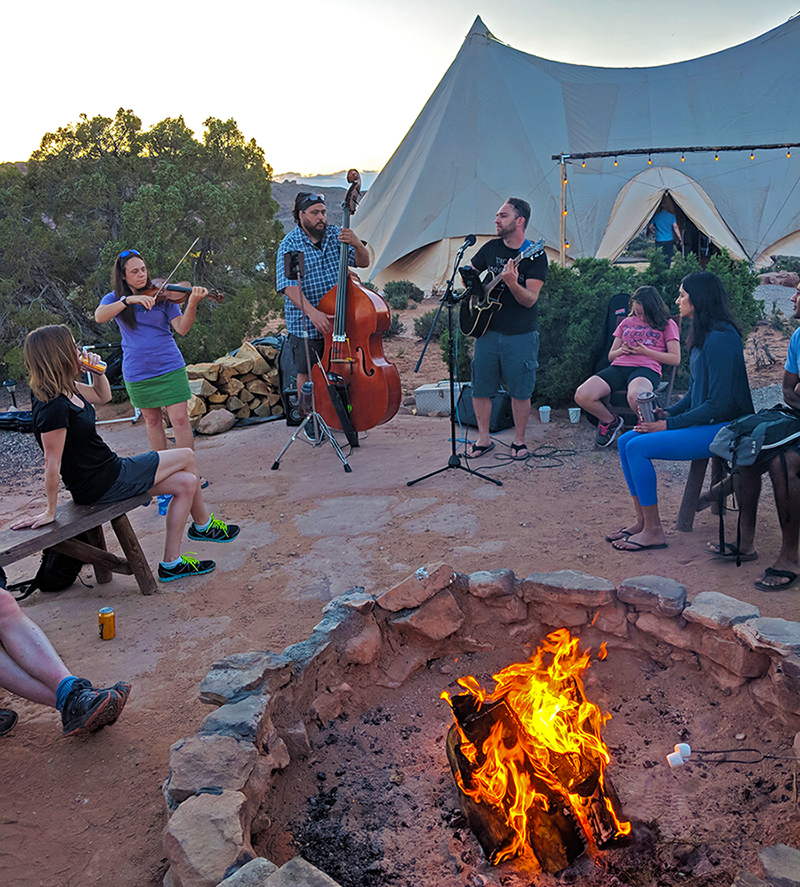 Image attribution: Michael Woloszyk
In a typical hotel, you don't often go out and socialize with fellow guests. However, Under Canvas Moab hosts one evening each week for people to gather, roast s'mores, and listen to live acoustic musicians perform around a campfire. The event brings guests together from all over the world to participate in the fun of traditional camping and share their Utah adventures. Attending the event makes you feel like you're part of a community and participating in something much bigger than brief wildlife getaway.
Another perk Under Canvas offers: a complete breather from technology. Looking around the fire, I noticed their wasn't a single cellphone in sight. Without a Wi-Fi connection, everyone was present and paying attention to the beautiful surroundings and the people there with them. It was especially refreshing to see all the kids just be kids, digging in the sand and getting sticky marshmallow all over themselves.
The "lobby" tent is stocked with a giant bottle of communal sunscreen, a bowl of fruit to pick from for a healthy snack, hot tea and coffee for the cool mornings, and a shelf full of kids books and coloring supplies. These little things are all you need, and there's no sign of an overpriced gift shop.
Under Canvas has a whole host of complimentary on-site activities to immerse you in your surroundings, including guided hikes with naturalists, yoga, and sketching the landscape with a local artist. They strike a purposeful balance of minimalism and comfort.
When We'll Pay More for Less
From what I observed at Under Canvas, trimming unnecessary expenses while offering a superior experience requires paying close attention to the nuances of consumer psychology. The key to knowing how and when people are willing to pay more for less is understanding which elements contribute to immersive, experiential joy and the growing demand for ethical brand conduct. If you can combine these factors into a holistic experience, people will not only be willing to pay more for less, they will remember your brand fondly, which sets you on the track to building solid long-term customer relationships.
For more stories like this, subscribe to the Content Standard newsletter.

Featured image attribution: Nicola Brown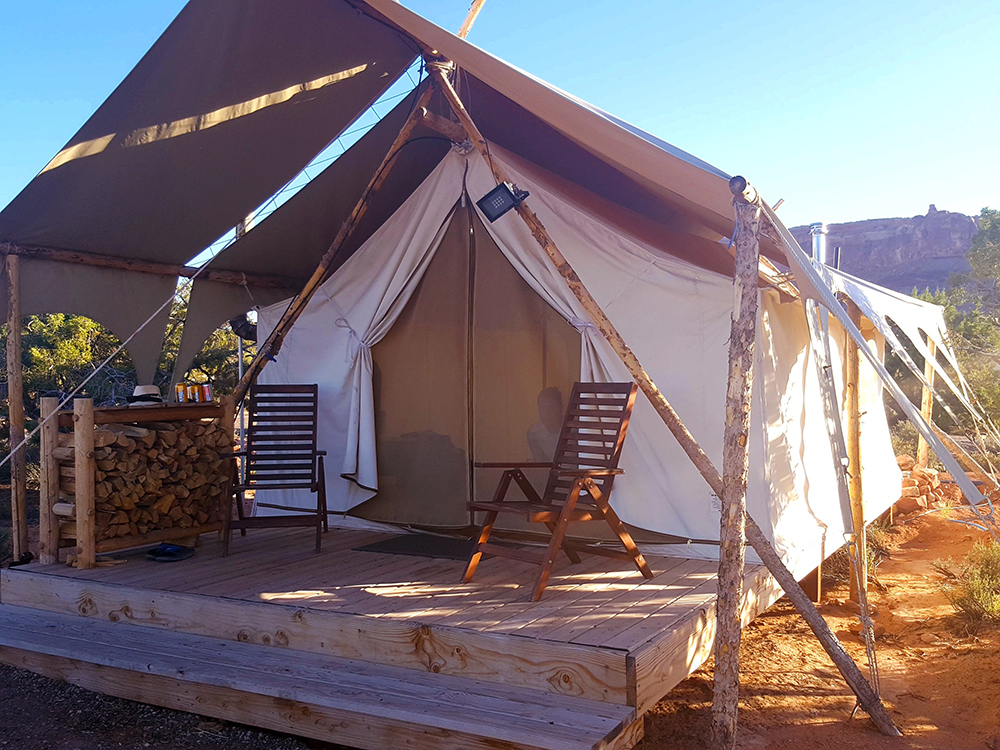 https://www.skyword.com/contentstandard/the-rise-of-glamping-why-people-pay-more-for-less/
https://www.skyword.com/contentstandard/the-rise-of-glamping-why-people-pay-more-for-less/
Nicola Brown