Marketing Transformation
The Social Podcast Success Metrics That Prove ROI, and How to Measure Them
By Jonathan Crowl on September 3, 2019
Roughly 22 million Americans listen to podcasts on a weekly basis, according to Edison Research, making it one of the most popular forms of content now on the market. Part of podcasting's appeal is the relatively low startup costs, combined with high engagement rates from an active listener base. No one questions the value of podcasting to connect with audiences and build a brand following—the challenge is proving that value with data.
Analytics tools for podcasting remain relatively simple in the insights they offer, and podcast success metrics are often misleading and/or incomplete. While you can see how many downloads a certain episode receives, for example, you can't see how many downloads are listened to, and you can't see how far on average that listeners got into an episode. Also missing is data that tells you what parts your listeners are skipping over, such as paid ad spots or underwhelming content segments.
Until better podcasting analytics platforms reach the market, brands must piece together podcast success metrics in whatever way they can. Using a combination of basic performance metrics and key insights and information, you can discover how your podcast was received by your audience without having to wait for technology to catch up.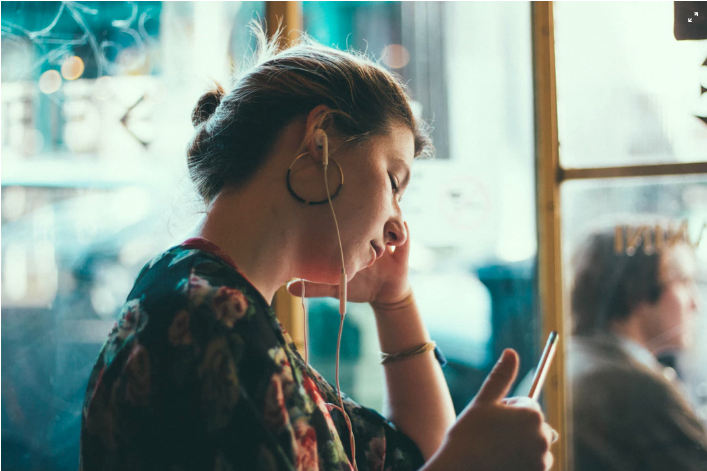 Photo attribution: Siddharth Bhogra on Unsplash
The Basic Metrics: Downloads and Plays
Basic information about podcast performance may be limited in its insights, but it can still tell you a thing or two about how your programming performed with your audience. Plays and downloads are both solid metrics for evaluating audience engagement at a very basic level, even if the particulars of that engagement remain out of view.
From this data alone, you may not know how well your audience is enjoying your content, or even if they're sticking with the episode through to the end; nor can you tell if your downloaded episodes are being played. But take solace in knowing that consumers listen at least halfway through to 78 percent of episodes they've downloaded, Convince and Convert notes. As far as podcast listens go, Edison Research says 93 percent of audiences stick around for most or all of the podcasts they consume.
For deeper insights, you can track how these numbers change over time. If your downloads and plays are growing, it's a safe bet that your audience is, too. A good growth trajectory is a positive sign for any podcast, no matter how niche it is. Your branded podcast might not climb to the top of the charts, but if it's setting roots among the community you're trying to engage with, it's succeeding in its own right and becoming a valuable content strategy to support your larger marketing efforts.
Following the Trail: Tracking Lead Generation, Social Mentions, and More
While you can't track audience actions involving the podcast itself yet, you can track some of the actions taken by consumers who've tuned in. Social mentions, for example, can be a good channel for gathering evidence of audience relationships, but a branded podcast should also focus on its success in moving prospects down the funnel. By functioning as part of your company's sales and marketing efforts, your attribution model can add value to the podcast by crediting it for generating leads that lead to new business.
Also, consider promo codes or special access codes to distribute solely through your podcast content. This way, you can pinpoint which leads came from listeners and which came from somewhere else entirely. With this strategy, podcasting functions a lot like dark social marketing, where you're creating strategies that will prompt engagement and action in places you can't necessarily view or track.
By using this evidence to estimate user engagement, you can better attribute the sales and marketing success of your podcasts. This data can also be used to build a case for podcast marketing ROI.
Targeting Customer-Centric ROI: Reviews, Sentiments, and Relationships
With a branded podcast, even a niche following can justify the resource investments this form of content requires. So instead of chasing huge numbers and podcast chart rankings, you may want to take a more selective approach and evaluate your success with a small but valuable audience.
Consider how buyers and decision-makers at targeted accounts are engaging with your podcasts: If you're a B2B brand, increased awareness is the first step to forging business relationships, and social mentions, as well as positive sentiments shared on social media, can indicate success in this regard.
In general, positive online reviews show consumers are appreciating your content, and over time, these can help boost the podcast's visibility and audience. You can solicit user surveys through your podcast to get more information about the makeup of this audience—while the surveys offer an incomplete representation of your audience, they can paint a decent picture of what your most engaged listeners look like.
Meanwhile, strategically chosen podcasts guests, interviews, hosts, and coverage can help you strengthen relationships with key individuals in your industry. When executed correctly, a podcast can help improve awareness among people who may eventually help your business grow. The best version of a branded podcast is one that gives voice—literally—to your brand, helping humanize it to a carefully targeted audience.
But like any marketing strategy, you've got to be able to defend these efforts with proof that your efforts are driving ROI. While this value can be outright difficult to quantify, short of business deals and partnerships you can attribute to your podcast, relationships are a cornerstone of any successful brand marketing strategy. If you're able to demonstrate that your episodes are successfully building or warming these relationships, that may be enough to prove your podcast marketing ROI to key stakeholders.
For more stories like this, subscribe to the Content Standard newsletter.
Featured image attribution: Alex Blăjan on Unsplash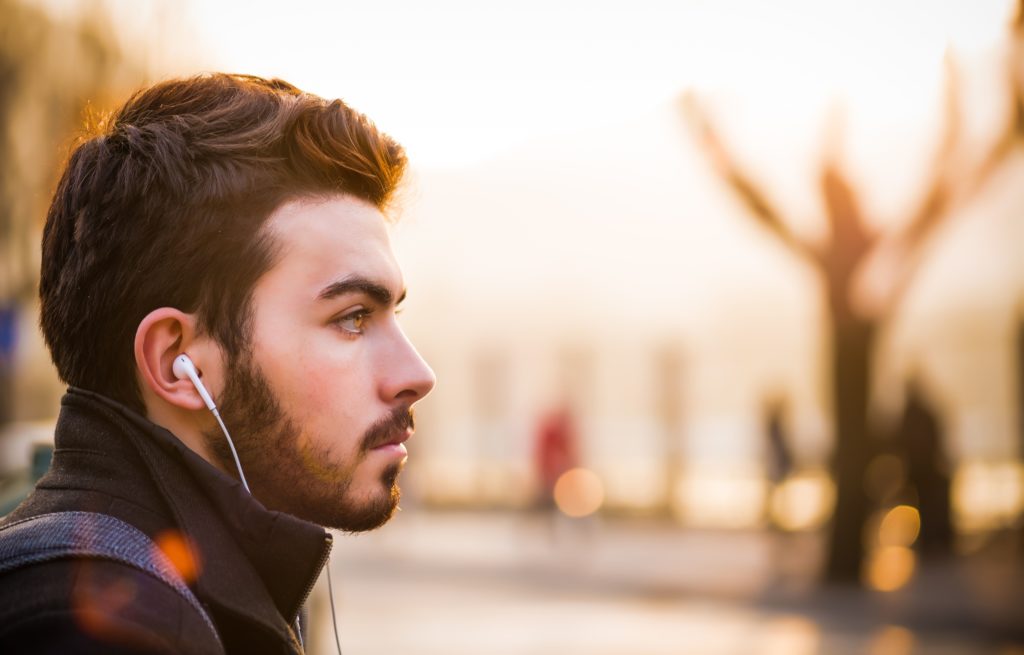 https://www.skyword.com/contentstandard/the-social-podcast-success-metrics-that-prove-roi-and-how-to-measure-them/
https://www.skyword.com/contentstandard/the-social-podcast-success-metrics-that-prove-roi-and-how-to-measure-them/
Jonathan Crowl