Content Creation
Tips for Onboarding Freelancers So They Get Your Brand Standards Right
By Christine Warner on September 10, 2018
Freelance creatives are a hot commodity. These specialists-writers, designers, illustrators, photographers, videographers, and more-can deliver original, custom content that brands need to stand out in a world of stock photography and cookie-cutter copy. When in-house or agency marketers are strapped for time or talent, outsourcing to external experts is often the most nimble and practical way to go.
Working with freelancers is great. However, onboarding freelancers with inadequate guidance can cost you time and money in revisions or re-dos if the final deliverable doesn't hit the mark or clearly align with your brand vision. The first step is the vetting process, making sure you choose a freelancer who has the right experience and portfolio for your brand. Then, it's on you to offer the information, context, and examples they need to deliver.
Proper onboarding takes more upfront work, but it's worth it. Never assume a freelancer will just absorb your brand on their own. They should do their due diligence with brand research and proactive questioning, but they need to get an inside perspective, catered to their specialty, to get up to speed on your brand standards.
Onboarding freelancers is much easier if you document your brand guidelines and marketing strategy. Between 59 and 62 percent of the most successful B2B and B2C marketers have documented strategies, while only 16 to 18 percent of the least effective marketers do. This just goes to show the influence proper documentation has on solidifying a successful marketing strategy-and freelancer relationships.
It's a delicate balance between giving too much or too little direction, and independent contractor regulations and boundaries must be respected. Yet adequate instruction is needed to ensure consistency in your brand voice and style, and it's often overlooked. In fact, Deloitte's 2018 Global Human Capital Trends report found that 55 percent of human resources staff do not support onboarding alternative workers (freelancers, contractors, etc.).
So what makes for a good onboarding experience? Here's what real freelancers shared.
A Streamlined Brand Style Guide
Create an abridged version of your brand guide catered to the specific type of freelance creative you're onboarding. Copywriters don't need all the design files, and designers don't need brand voice direction. It's important to offer the proper context, but don't overwhelm them with a 50-page style guide. Chances are they'd end up skimming it and possibly missing important takeaways. Customize the content to be as succinct as possible while giving enough insight into your brand standards.
Freelance photographer Crissibeth Cooper shared that one of her clients, a wine delivery company, provided extensive instructions for the shot list and photography style. While the client put a lot of effort into the creative direction, it limited her own creativity. Cooper explained, "Sometimes having a high level of information makes sure the brand gets exactly what they want, but I feel like they might miss out on some great content that people might produce for them if they were given more latitude."
When it comes to striking the right balance between imparting standards and allowing room for creative liberties, marketers should aim to teach writers to complement their brand messaging within their own unique style, not duplicate the same content your brand has already created.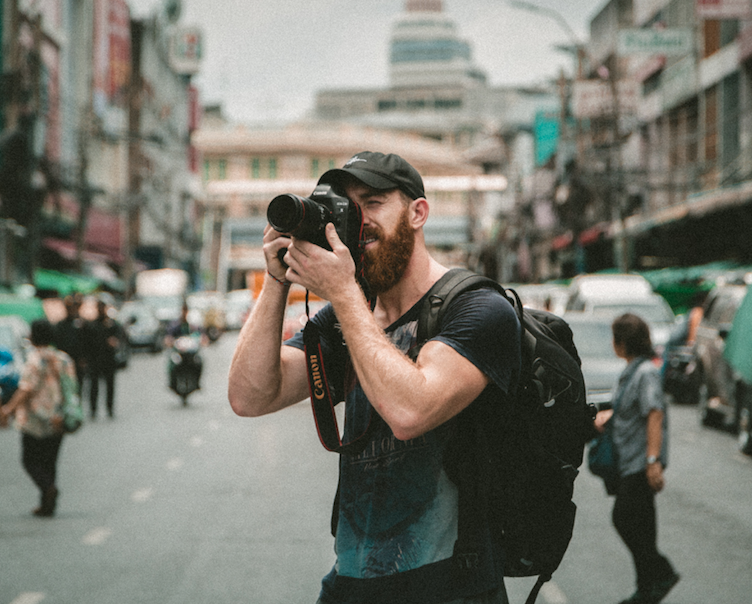 Image attribution: Jakob Owens
The Project Creative Brief-with Examples
In addition to your brand style guide-which applies to all your marketing-share the creative brief that includes the unique goals and creative parameters for the project or campaign. This should have focused guidance for the planned channels and content types. For instance, your publishing strategy and brand tone will likely look different for social media postings than for your company's main content hub.
And don't forget the most important part of the creative brief: examples. Having a readily available archive of past high-performing content lets you show freelancers what you hope to achieve, since abstract descriptions or word associations can be elusive.
Freelance web designer Amandine Tanef takes a collaborative approach: "I have found that working with examples is the most efficient way for me to get an idea of what they want. I always prepare 15 to 20 screenshots of websites: a mixture of my previous work plus some similar businesses. I ask them their thoughts: whether they like the websites or not, and why, picking out which features in particular they comment on."
Access to Good and Bad Customer Feedback
Especially for writers, both of long-form editorials and short-form copy, it helps to have exposure to your customers. This insight lets them get inside the minds of your audience to address their needs and concerns in whatever their creative context might be. You can direct them to testimonials, but online forums or review sites like Google and Yelp will give them a more honest perspective.
You should even seek to offer insights on your various target customers and potential future audiences as well, prepping your creators with the same strategy planning tools that you would your internal marketing team. Resources such as keyword documentation and descriptive user personas will allow your content creators a more comprehensive understanding of who they're really creating for.
If you're working with freelance contributors on an ongoing basis, give them access to the performance results of their content, both qualitative and quantitative. For example, share the analytics for their measurable content. This helps build ownership, creating personal investment, and gives them actionable feedback to improve. On the qualitative side, you can share email replies or blog comments. Public relations freelancer Lauren Gilmore shared, "I also ask my clients to accept comments on blog posts, so I can engage with them and see what's either lacking from a piece, or what they'd like to learn more about."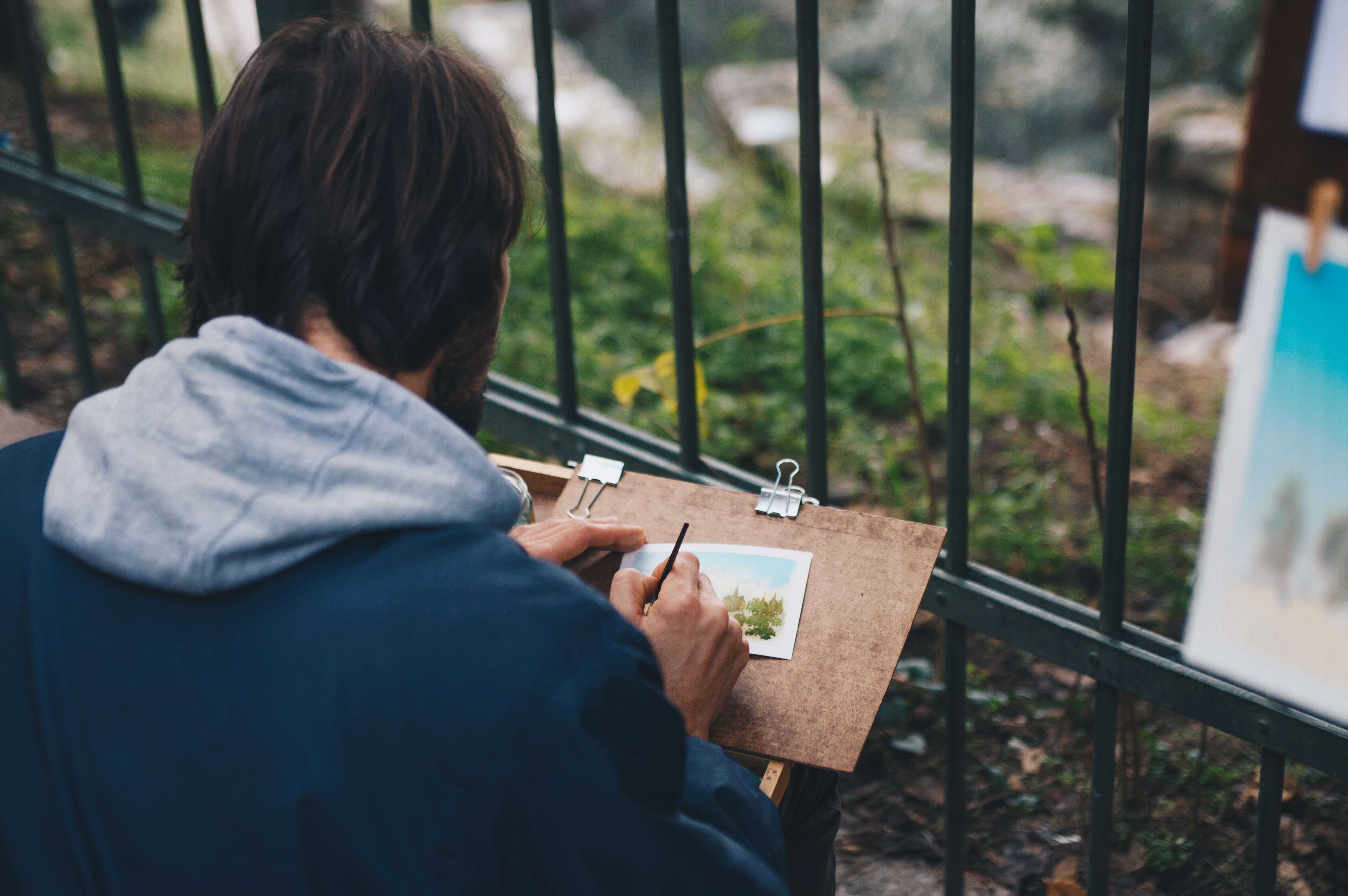 Image attribution: Luke Porter
The Story and Mission of Your Organization
Your organization's history and mission can elevate creative work by instilling creators with a stronger sense of your brand purpose that should serve as the underlying driver of all the content you distribute.
As freelance writer and editor Idoia Gorosabel Gkikas explained, "In addition to style guidelines and samples of previous work, the most valuable thing a client can supply is a history of their company and product. I'm not talking about buzzwords and mission statements; I want the story of how the company came to be." You don't need to build out a yearly timeline or chapter book of your brand's history; a simple conversation with you or relevant teammates who are passionate about your brand's value is the best way to foster this authentic connection.
She went on to share how this background helps her nail a client's brand voice: "If I'm to speak authoritatively, in the true voice of the company, I want to be emotionally invested in its story so I can get their target audience emotionally invested, too. Every detail helps. One of my clients gave me the backstory of how her mother founded her company from nothing, and it makes my writing much more dynamic and genuine." As creatives, these freelancers are participating in your brand storytelling, so give them emotions-not just technicalities.
Investing in effective onboarding for freelance creatives will have great returns. You'll start the relationship on the right foot, showing you want to help them succeed. And when you're in a pinch, it will give you a better product faster. Treat your freelance creatives as part of your team. They might not sit next to you in the actual office, but they're telling your brand story right alongside you.
Skyword360 technology enables marketers to put together a unified content strategy and ensure everyone, from the CMO to content creators, understands and follows it. Learn more.
Featured image attribution: Michelle Spencer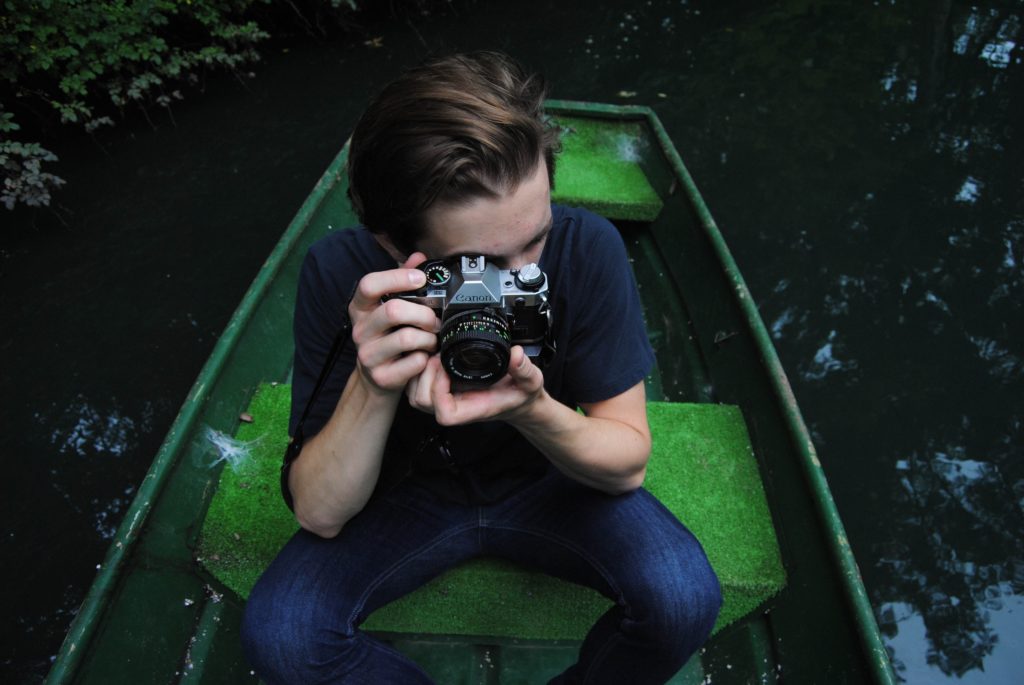 https://www.skyword.com/contentstandard/tips-for-onboarding-freelancers-so-they-get-your-brand-standards-right/
https://www.skyword.com/contentstandard/tips-for-onboarding-freelancers-so-they-get-your-brand-standards-right/
Christine Warner