Creativity
Are Transmedia Storytelling and Multimedia Content Right for Your Brand?
By Liz Alton on August 22, 2017
From classics like Star Wars that run the gamut from movies to comics to action figures, to the cross-platform success of franchises like Harry Potter—transmedia storytelling and multimedia content are dominating headlines about how Hollywood brands connect with consumers. As one expert said in an interview with Forbes, "Transmedia storytelling is the process of telling stories across multiple platforms."
Many marketers look at the success of brands like Disney and Apple, and wonder how they too can leverage transmedia storytelling and multimedia content in their marketing mix. There are some implicit questions: "If my brand isn't 'sexy,' can transmedia still work for me? How can I create this experience if I'm developing content for finance, tech hardware, or agribusiness?" Here's a closer look at some examples and strategies marketing strategists can use to put the latest evolution in omnichannel storytelling to work for their own business.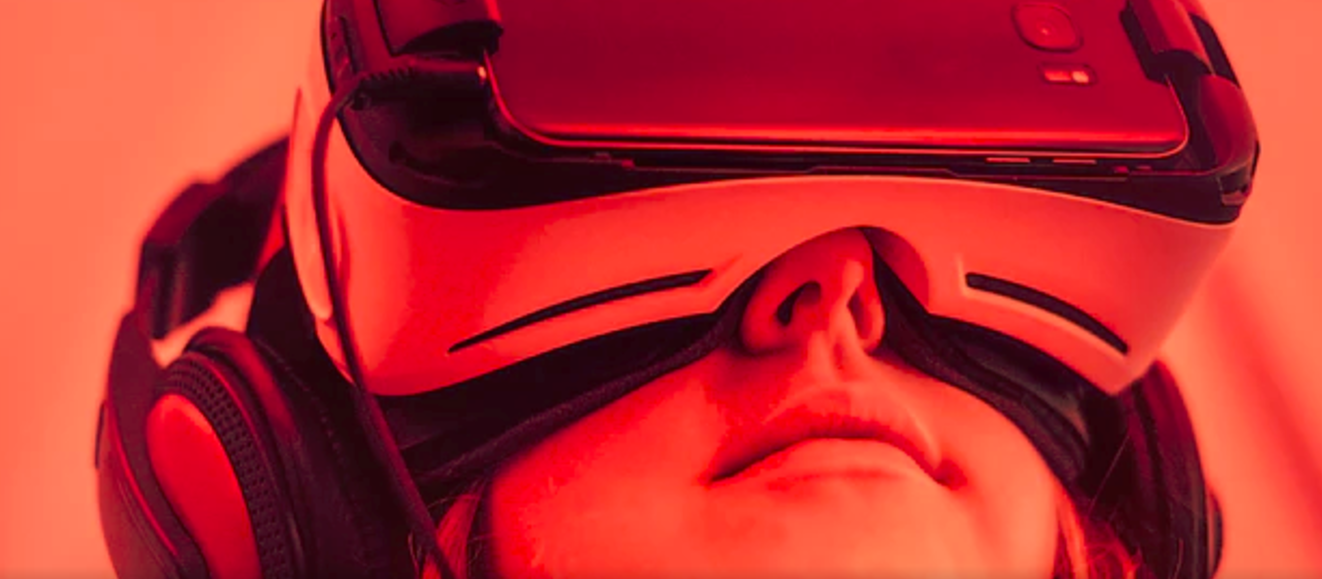 Image attribution: Samuel Zeller
Understanding Transmedia Storytelling Within Content Marketing
Most of the examples marketers have access to are big brands with budgets and rich story-worlds to match. It's easy—or easier—for companies with splashy stories, the latest multimedia content, and major creative talent to create worlds that captivate audiences. Yet at its heart, transmedia is more a mode of approaching a story than the story itself. Transmedia storytelling pioneer Dr. Chester Elijah Brand told Inc., "Transmedia basically means to transport a story-world or message into a customer's everyday life through the use of multiple media platforms."
With transmedia storytelling, brands show up in a variety of contexts where consumers spend their time: online, via social channels, with video content, and more. For entertainment brands, it's a natural fit to put content into the market through different channels. Yet for a B2B brand or a "dry" consumer brand, it can be harder to find that compelling angle. The potential benefits of a transmedia storytelling approach—especially one that integrates multimedia content to become truly omnichannel—are worth it. Brands can:
Use transmedia as a way to encourage and support consumer participation, from interactions across channels to the co-creation of products, stories, and messages.
Develop a transmedia storytelling approach that allows the brand to go "surround sound." When a customer shows up looking for insights about your topic, your information can be found on their channel of choice, from social media to podcasts to white papers.
Leverage multimedia content to create a richer brand experience across channels by experimenting with emerging channels such as podcasts, virtual reality, brand-run TV shows, and more.
Amplify their messages—and explore the best format for telling them—by experimenting with a full range of different formats and media to flesh out a full transmedia strategy.
Ultimately, if a brand can find a way to tie together messaging that authentically resonates with audiences and gives them a way to participate in the story, there's a way to connect what the brand's doing to a transmedia marketing strategy. As Forbes recently wrote, "The world of the story needs to be highly detailed, conveying a sense of reality. No matter how complex, you need to communicate aspirational themes because we're not likely to follow negative transmedia. And the producers of good transmedia have to validate and celebrate fan participation. I don't mean they necessarily direct the story, but they need to feel heard."
How Can Your Brand Embrace Transmedia Storytelling?
If you're excited at the potential for transmedia storytelling and you want to implement it for your own brand, here are some different ways to begin to examine the potential.
Look for ways to bring fans into the mix
Today's fans and consumers want to participate with brands. We're seeing a range of different examples, from influencer marketing and social participation to product co-creation initiatives such as GE's Innovation Lab competition. Within the context of the problems you're trying to solve and the stories you're trying to tell, how can your brand become a platform that works with, spotlights, and elevates the creative and practical ideas of your fans?
Be everywhere your fans need you to be
Another brand within the B2B world that's developed a rich content marketing presence is Adobe. Today's brands are increasingly publishing blogs, white papers and e-books, and also experimenting with innovative content forms. What if you launched a podcast or produced a TV show for your core audience? Two additional technology brands that are bringing their messaging and expertise to a wide range of formats are Samsung and Hewlett Packard. Today's audiences are on the go, and you never know whether they're going to want to connect on social, skim a white paper, or watch a quick video.
Find your hero's journey
Not every brand has a Luke Skywalker and a Darth Vader to anchor a series around. But the hero's journey is at the heart of compelling storytelling. How does your brand empower customers, and how does it help defeat villains? A solar company, for example, has a compelling story to tell across different media about their environmental impact—from profiling via video the homeowners who invest in their technology to running competitions to solicit powerful ideas on next generation technology. A consumer packaged goods company can focus on how Mom or Dad becomes the hero by dealing with issues at home.
Embrace multimedia formats
Transmedia storytelling invites your brand to move off the page and into the world of enhanced content. It's not just about experimenting with video, launching a podcast, or finding a way to share interactive infographics. Success with this strategy starts by asking what storytelling possibilities new technologies are creating for your work and how they can tell your story in a different way. For example, Marriott is using virtual reality to bring a new dimension to its experience. What could you say about your brand with an interactive game, the chance to talk directly to your audience through a podcast, or 360-degree photography showcasing a location?
Clarify your message and adapt it to different channels
Transmedia storytelling isn't just about telling stories in the sense of grand narrative arcs. It's also about exploring how messaging can show up in interesting ways in different formats. For example, a collaboration technology may be interested in taking a deep dive into how they're powering remote and mobile workers. The messaging could vary, from quick tips on social media to video profiles to full virtual reality tours of different remote offices. By clarifying your message for different platforms, transmedia storytelling lets brands develop a rich and integrated experience for audiences.
The rise of transmedia storytelling invites marketers to think about their brands in a bigger way. How can you frame your audience as heroes and invite them more deeply into your brand experience? How can their ideas and enthusiasm fuel your next layer of innovation? Will emerging multimedia technologies and different channels create the opportunity for you to show up for your audience anywhere they're inspired to look? By thinking beyond the page and beyond the screen—and in some cases, merging the two—every brand has the potential to craft an unforgettable customer experience.
For more stories like this, subscribe to the Content Standard newsletter.

Featured image attribution: Paulette Wooten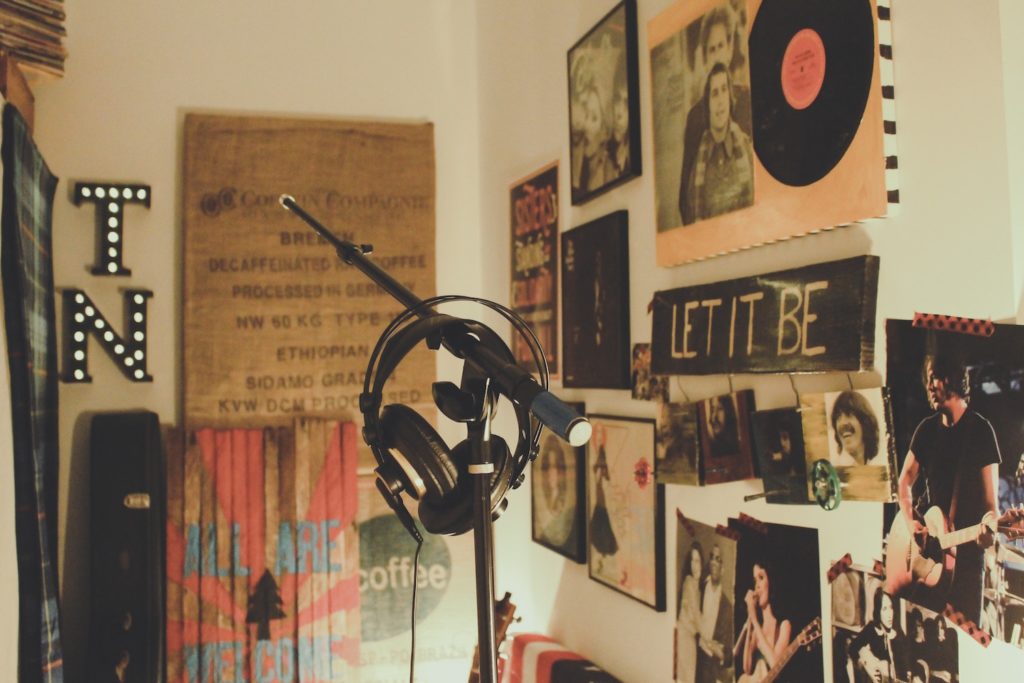 https://www.skyword.com/contentstandard/transmedia-storytelling-multimedia-content-right-brand/
https://www.skyword.com/contentstandard/transmedia-storytelling-multimedia-content-right-brand/
Liz Alton