Creativity
Understanding the Future of Content Marketing for Manufacturing Brands
By Liz Alton on January 29, 2019
Content marketing for manufacturing brands doesn't have the same appeal as the latest tech or how AI is shaping the customer experience. Yet the reality is that this cornerstone industry is a great example of how the content marketing world remains in flux, and brands are taking steps to update their images. B2B content marketing brands are reshaping the way that manufacturers connect with customers.
Research from the Content Marketing Institute shows that there are significant opportunities for growth and improvement. Meanwhile, some of the industry's leading companies are providing strong examples of how some manufacturing brands are creating powerful, story-driven content for customers and prospects.
Here's a closer look at what's happening with content marketing and manufacturing brands-and key trends that we expect to shape 2019.
The Current State of the Manufacturing Industry
Manufacturing is a massive industry, far larger than many people realize. According to the The Balance, the US manufacturing sector produces 18.2 percent of the world's goods and is worth more than $2.33 trillion to the annual GDP. What's more, the National Association of Manufacturers notes every dollar invested in manufacturing generates $1.89 in business growth for supporting sectors. In other words, it's big business.
This major industry has a reputation for being somewhat slow moving-a reputation that I would argue is largely undeserved. The reality for many manufacturers, as part of the so-called Industry 4.0, is that there's large-scale modernization and innovation happening. For many companies, this has been in the backend, optimizing operations and production. Factories and manufacturers have been investing heavily in automation and data exchange technologies. In addition, they're experts at process optimization: manufacturing has been a leader in the lean movement, cutting the fat and really honing in on how to maximize the return for effort in every production run.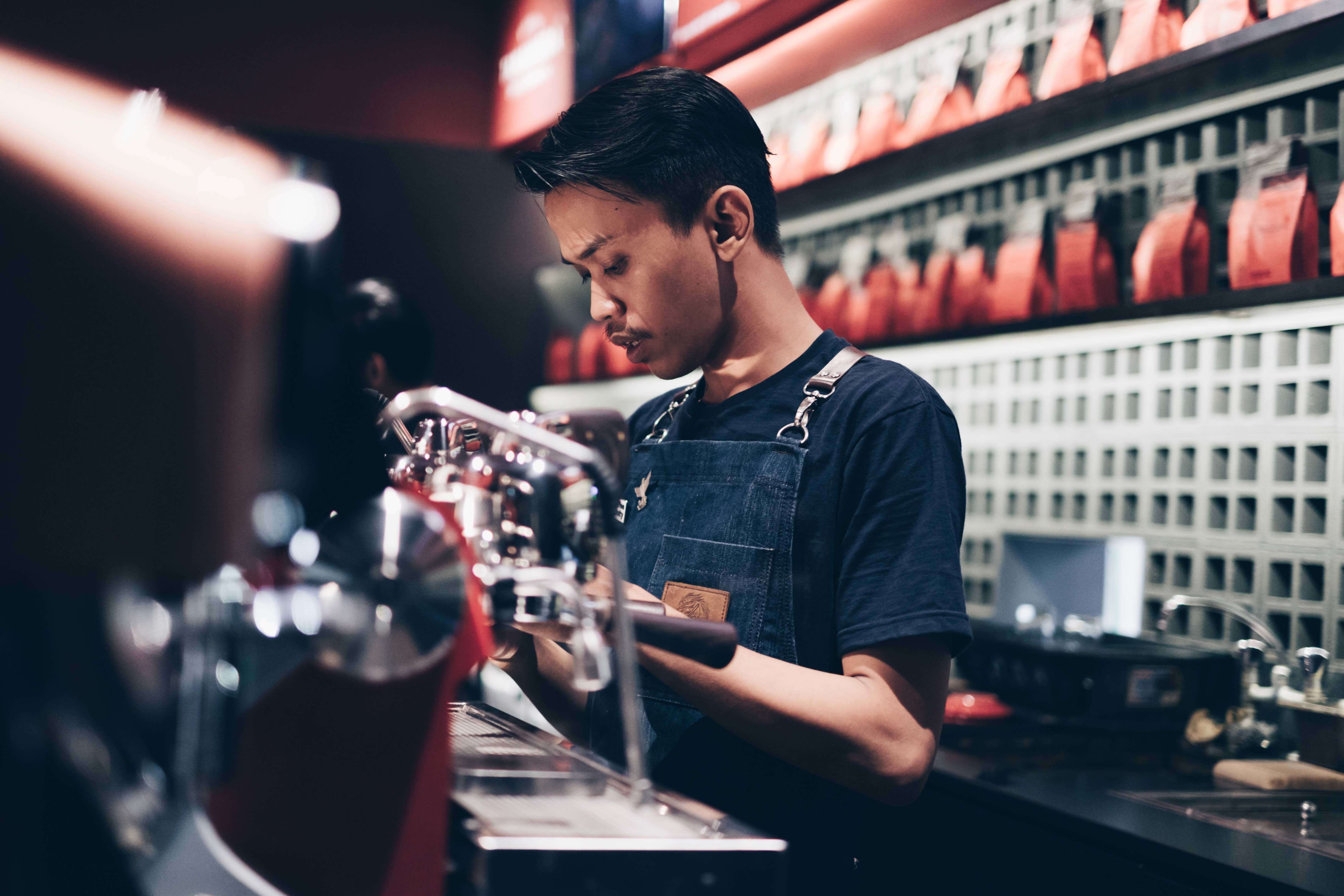 Image attribution: Handy Wicaksono
However, the approach to marketing and sales has remained somewhat steady and focused largely on product-based content. Many contracts are relationship-based, sold person to person over long sales cycles. Due to the highly technical and precise needs of manufacturing's clients, much of the marketing and sales materials produced have been product-based and focused on speaking to the manufacturing firm's unique capabilities.
However, a number of things are shifting. One is a wave of retirements, as Baby Boomers retire and younger employees step in to decision-making roles. Others relate to the acceleration of changes in technology and sales. As buyers become digitally savvy in other areas of their lives, that same approach is bleeding over to their expectations for content. Today's manufacturing customers are demanding deeper insights and customized content. Manufacturing marketers are responding by finding ways to tell interesting stories and give customers the content they're looking for.
The Latest Trends in Manufacturing Content Marketing
The Content Marketing Institute conducted research that looked more closely at how the industry's marketers are approaching content marketing. The entire study is worth a look, but there are some key takeaways I'd like to highlight here. Right now, just over half of those surveyed (51 percent) consider their audience's informational needs over a sales or promotional message.
Forty percent are dialed in to providing the right content to the right people at the right moment. The numbers drop to 36 percent as you begin looking at factors such as targeting content to moments in the buyer's journey, and just 21 percent have a documented content marketing strategy. In other words, there's significant room for improvement.
As manufacturing marketers move in the direction of understanding their audience's needs, they're relying on a variety of strategies: 82 percent use sales team feedback, 75 percent use website analytics, and 62 percent use keyword research. For many, there's a huge opportunity to connect directly with customers and tie those connections to the content creation process. For example, just 32 percent of manufacturing marketers currently use customer interviews, 39 percent conduct primary research, and 53 percent use social listening. Increasing those numbers and getting closer to customers will help marketers target manufacturing buyers more closely.
It's also important to note that manufacturing marketers face some unique challenges. They deal with exceptionally technical content and often have to answer a variety of specific questions. Many buying decisions are made by multi-level decision-makers, and it can be difficult to connect with the right SME. Yet, the good news is that many manufacturing marketers are pushing forward and creating content that their customers can be excited about.
GE Power: Lighting Up the Space with a Blog
GE Power is, well, a powerhouse when it comes to content marketing. The company creates the energy technologies that are in use today and driving innovation for the future. Just to give you a sense of their scale, they write on their website that "We create a third of the world's electricity. Our technology equips 90% of power transmission utilities worldwide. And 40% of the world's energy is managed by our software."
Image attribution: Thomas Richter
Through their Insights publishing, GE Power tackles a number of topics that interest their customers and market-without necessarily selling specific products. Example posts include "Don't Be on the Wrong Side of History: Four Industrial IoT Trends Worthy of Tracking" and "Powering Egypt Forward." These pieces are shared on LinkedIn and offer a look at the latest trends, thinking, and success stories behind the company's work.
Showcase Your Impact like Philips
Philips is another name that immediately comes to mind in the manufacturing space, and they're doing a great job providing an example for B2B content marketing brands. The first is by creating educational content. It might seem that buyers know what they need to about lighting, but there are endless options on the market that can impact user experience, associated costs, and environmental impact.
They created Philips Lighting University to help customers make smarter buying decisions. Visitors to Lighting University are able to watch webinars, read articles, and more. As they describe it: "Take a look at our global page which has over 150 different learning modules varying from webinars, videos, courses, publications and events. Expand your lighting knowledge at your moment of need and take one of our courses to get certified. Explore the Lighting University Browser and search for the topics that most interest you, for example LED lighting, Connected lighting, Light and well-being or Lighting theory." Lighting University is a great example of providing the technical content and product information buyers need, while experimenting with formats and creating an accessible and engaging platform for visitors to explore.
Manufacturing marketers have significant opportunities to implement content marketing for major results. From connecting with audiences, to creating content, to showcasing customer stories, there are a variety of strategies that can be used. As tomorrow's buyers seek new ways to engage with manufacturers, content marketing provides a tested, proven path for building your brand and forging deeper relationships in the market.
For more stories like this, subscribe to the Content Standard newsletter.

Featured image attribution: Ahsan S.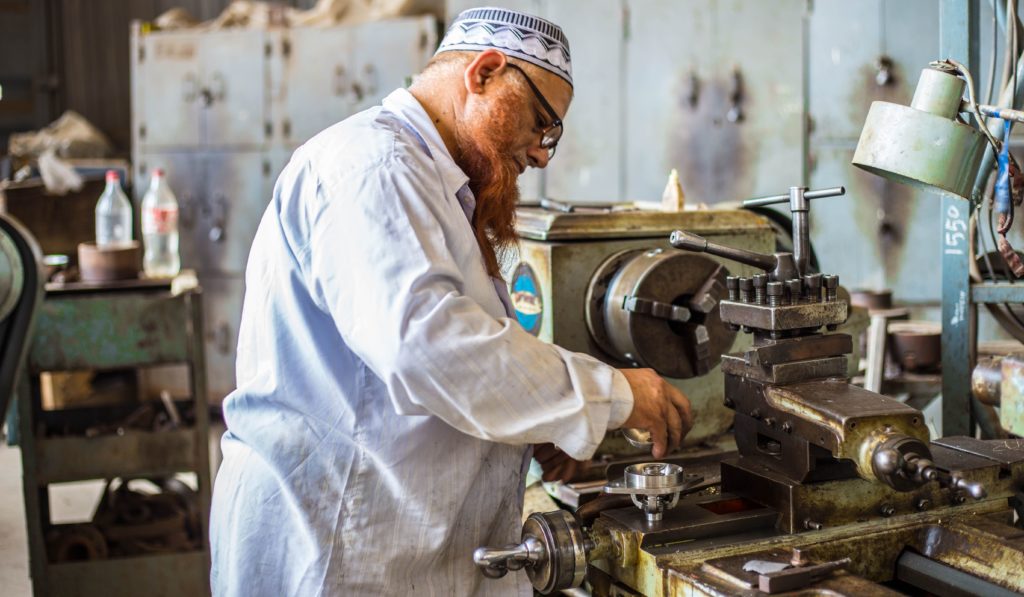 https://www.skyword.com/contentstandard/understanding-the-future-of-content-marketing-for-manufacturing-brands/
https://www.skyword.com/contentstandard/understanding-the-future-of-content-marketing-for-manufacturing-brands/
Liz Alton