For Google News
[Webinar] Why You Need Simple and Comprehensive Instagram Reporting
By Elizabeth Moore on January 25, 2019
When your marketing team is overwhelmed by too many tools, their attention is fragmented, and it's all too easy to lose track of what data is actually needed to support your goals. Today's CMOs are already fighting to allocate the right resources and budgets to their marketing efforts, and they need a centralized way to spearhead real-time data aggregation across every channel from social, to web, to PR.
A 2018 study from the Harvard Business Review emphasized the need for enterprise brands to create first-class experiences that use data effectively and in real-time.
"Strategic alignment and a willingness to constantly return to analytical methods are critical to those most successful in creating personalized customer experiences at scale," advises Alex Clemente, managing director of HBR Analytic Services.
Frankly, reporting natively from Instagram Insights is not what I'd call a modern or intuitive experience. Squinting at a tiny phone screen, having to delete family photos to make room for Insights screenshots, manually typing metrics into an Excel spreadsheet. Facebook Business Manager is confusing enough. But Instagram Insights takes that reporting pain, makes it manual, and adds the need for copious screenshots.
Skyword and TrackMaven technology puts the marketer back in the driver's seat when it comes to reporting, we're launching comprehensive first-party Instagram analytics in the platform that will protect both your sanity and budget!
Paired with our end-to-end content marketing software and rich social advertising analytics, we now offer a complete picture of your Instagram performance. Now you can follow the life of every post from ideation to publication and beyond. This new tool gives you the ability to take ownership over your social media performance by removing the middle man and giving you the information you want where you want it.
You'll benefit from:
Automatic Collection and Aggregation of Instagram Metrics
Forget having to manually pull metrics. TrackMaven automatically syncs in metrics for all your posts and stories. You can look at them by piece of content or aggregated in a report.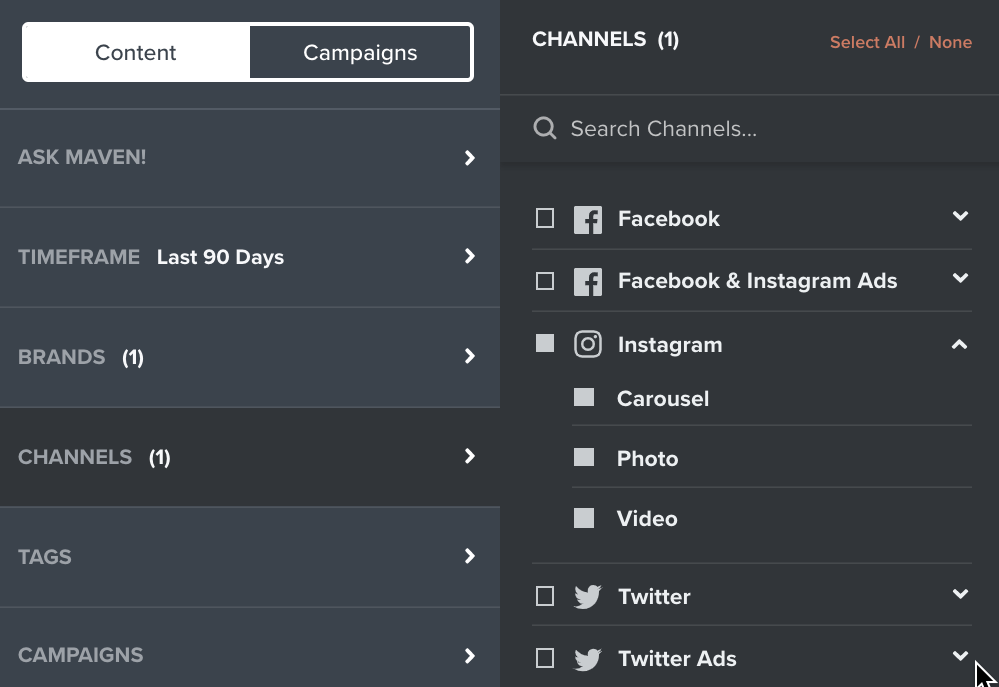 Permanent Storage for Instagram Story Metrics
You can delete the recurring 14-day reminder to take screenshots of story metrics on your phone. TrackMaven stores all your Instagram metrics indefinitely, allowing you to run comparative reports (as well as have peace of mind about missing the cut-off date and losing your story analytics forever).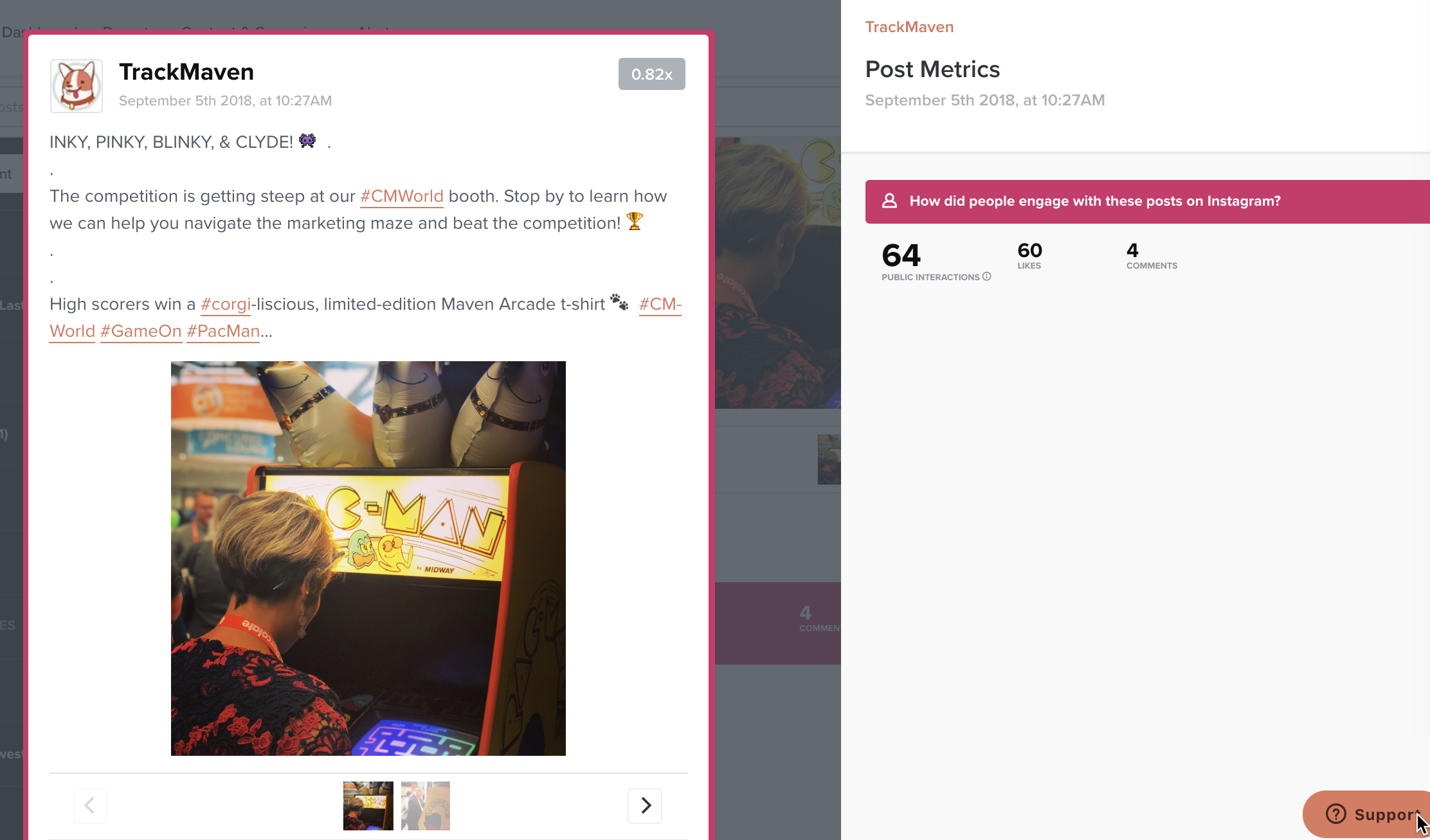 Simple to Create Comprehensible Reports
Use a pre-built report template to quickly create a visually simple performance digest. View all the metrics for a specific time period or tag content to report by campaign, topic, or format.

Easy to Export Performance Insights
Need to share your results? No problem. Export data as a CSV or an organized report.
Did I mention you don't have to spend hours compiling manual data? And that you can view your Instagram content performance in the context of your larger digital marketing strategy? Bonus: You can hold onto your precious memories now that you won't have to delete all your family holiday photos to make room for Instagram screenshots.
Learn More on How Instagram Reporting Can Benefit Your Brand
From Stories and user-generated content to ads and influencer campaigns, Instagram offers so many diverse opportunities to expand your brand's digital presence and learn what strategies connect with your users.
Brand growth depends on the ability for marketers to not just create great content but to understand how that content performs when it's distributed across multiple channels. Stop wasting time crunching numbers, and get only the most relevant data with dashboards built specifically for your goals.
Now you can track audience growth, Story engagement, and Story exit rate right in the TrackMaven platform. We're also excited to introduce in-depth ROI analyses of Instagram posts and Stories. Use the new dashboard to quickly view your top Instagram content and measure success. Expand the time frame for historical benchmarking, and compare your performance and follower growth against that of tracked brands.
Along with this launch, the experts at Skyword and TrackMaven hosted a webinar to give you the insights you need to craft and defend your Instagram marketing strategy. With our centralized technology, we answer all of your questions about how our new comprehensive Instagram analytics feature can help you optimize your campaigns based on business outcomes, increase engagement, and align your social strategy with your overall brand vision.
It's time to stop searching elsewhere for insight on your brand's social media impact. Want to know what you should be looking for? Our analysts have put together key benchmarks based on data from our vast dataset.
View the full webinar here for insight into how the most successful brands use Instagram to grow their social presence.
Featured image attribution: Jakob Owens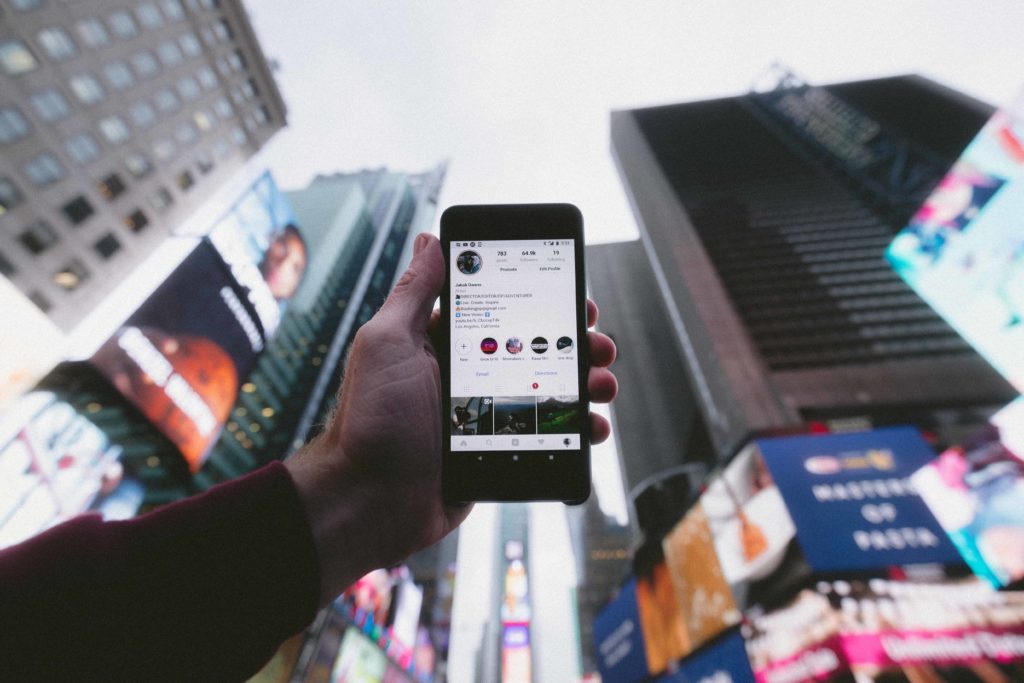 https://www.skyword.com/contentstandard/webinar-why-you-need-simple-and-comprehensive-instagram-reporting/
https://www.skyword.com/contentstandard/webinar-why-you-need-simple-and-comprehensive-instagram-reporting/
Elizabeth Moore