Marketing
Weekly SEO Tip: How to Place Keywords in Your Article
By Steve Armenti on April 18, 2014
Naturally, this week's SEO tip is about keywords-or, more specifically, how many times a keyword should be placed throughout an article. This is often referred to as "keyword density," but a number of other factors go into it. Recently, search engines have made changes to the way they use keywords to rank content, altering the way marketers should think about and use keywords.
The State of Keyword Density Circa 2014
Keywords are an important aspect of content marketing and search engine optimization (SEO). There are numerous sources out there that suggest best practices for including keywords in content. Common advice includes putting keywords in the title, throughout the body every 100 words, in subheads, in anchor text, and in the meta information. This can get confusing. Trying to follow every SEO tip out there would likely result in an unreadable article that search engines would penalize and readers would ignore.
So, how many times should the keyword be placed within an article? Let's dive deeper.
Hummingbird, Google's latest update, is slated to significantly change the way marketers think about keyword targeting. Google has evolved to be more user-friendly and has better aligned itself with the way people actually search for information. The search engine isn't looking for the content that uses the most keywords the user searched for-instead, it's aiming to provide the most useful answer for that user.
Therefore, marketers should no longer think so much about keyword density or consistency within content. Sure, it is good to include the keyword phrase-or variations of that phrase-within different areas of the article, but it's less important than answering whatever question prompted the reader's search in the first place. Because of Hummingbird, Google no longer uses keyword density as a key performance indicator for search results. Instead, the focus has shifted toward original, quality content that adds value in the ongoing Web conversation within a specific vertical, space, or industry.
Keywords Aren't Out of the Picture Yet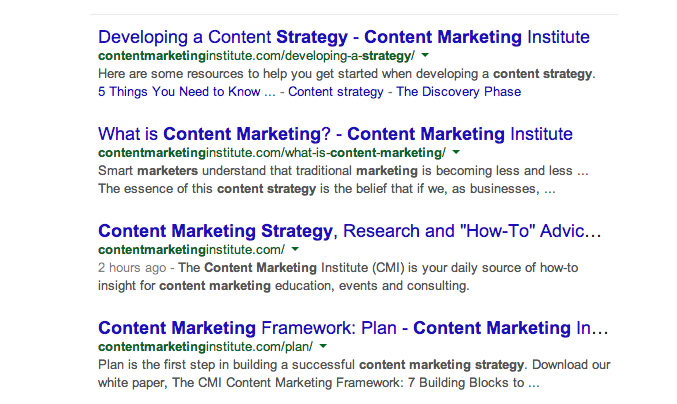 However, keyword usage is still a fundamental principle for how search engines crawl content. So, where exactly should the keyword go in an article? Start with the title: The title is important because it is one of the key descriptive factors of the article and signals to search engines what the content is about.
There is no obligation to include the keyword in its exact form. For example, if you're targeting the term "content marketing strategy," the title doesn't have to include that exact phrase, such as in "Content marketing strategy for beginners"-unless you think that's really an ideal title. The title could be "A new strategy for developing your content marketing plan," since Google still knows that the article is about content marketing strategy. Do a search for any mid- to long-tail keyword phrase and the results are likely to be variations of the keyword phrase that was searched for (see image above).
It is recommended that the keyword appear elsewhere within the article body as well. Again, it doesn't have to be the exact phrasing of the keyword. Don't sacrifice user experience for keyword usability. Instead, focus on a query that the article intends to answer or provide information about. For example, by using "content marketing platform" as a query, the article mentioned above would be a likely candidate for Google to surface in the search results, even though the keyword is slightly different.
Anchor text is another important factor in an article's keyword placement. Anchor text is simply a keyword phrase used within the article that links to another relevant article. However, it is important that the anchor text used is either the original keyword phrase the linked article was about or a very close variation of it. Instead of linking with the words "click here," for example, link to the phrase "content marketing platform."
Google Is Smarter than the Marketers Who Aim to Beat It
These techniques come in all shapes and sizes, and experts explain them differently, but the key takeaway is that Google is getting smarter in how it surfaces relevant content in search results. There isn't one secret ingredient for getting content to rank in search engines. Your best bet is to create incredibly valuable and thought-provoking content that inspires people to read it, share it, comment on it, and favorite it.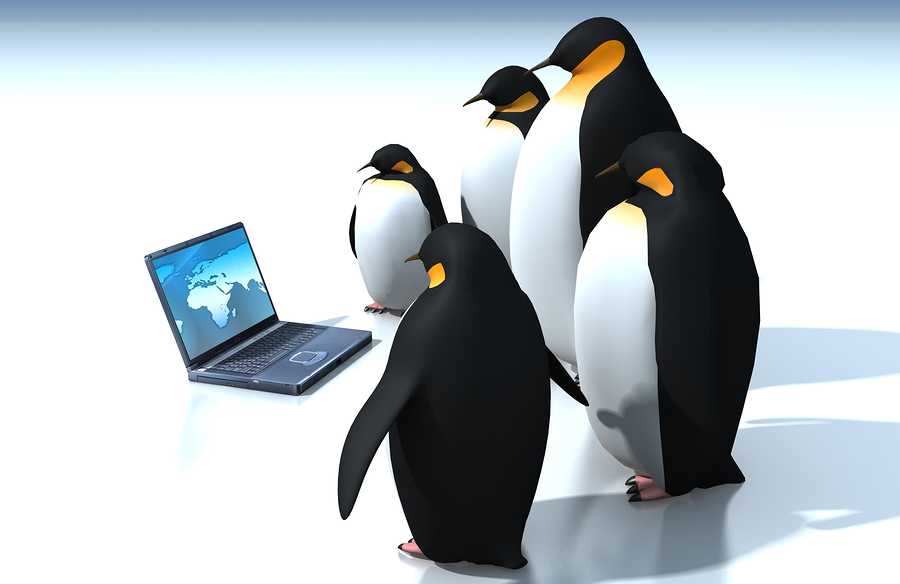 https://www.skyword.com/contentstandard/weekly-seo-tip-how-to-place-keywords-in-your-article/
https://www.skyword.com/contentstandard/weekly-seo-tip-how-to-place-keywords-in-your-article/
Steve Armenti