Creativity
What Irish Tourism Marketing Can Tell Us about the Value of Authentic Storytelling
By Liz Alton on March 16, 2018
In the world of tourism marketing, St. Patrick's Day is about as natural a hook as you can find. Rolling green hills, a festive night of drinking in the pub, and the siren song of Irish ancestry drawing the tourists home ring out. However, Ireland is an example of a destination-and home to many properties and attractions-that has transcended hokey holidays in favor of a deeper and more compelling storytelling-based marketing approach.
Here's a closer look at what hospitality marketers can learn from looking at Ireland's tourism case study.
Storytelling and Irish Tourism: A Natural Fit
There's a strong cultural association between Ireland and storytelling. It's natural that it shows up in tourism marketing, both to further connect visitors with the country when they're visiting and as a way to draw them in.
"Storytelling comes naturally in Ireland. History has been told and passed down lyrically for centuries in folk tales and music, so I think Irish tourism has a bit of an advantage when it comes to marketing in this way. It seems that each lake, mountain, and castle in the country has a bit of history that makes it unique from anywhere else," says Jody Halsted, publisher of Ireland Family Vacations.
Ireland's Tourism Development Authority has launched pioneering efforts that we'll explore below. These efforts bring storytelling to entire regions of the country-as well as making it easier for individual attractions to take part.
"Tourism Ireland's initiatives of the Wild Atlantic Way and Ireland's Ancient East are wonderful examples of storytelling in small areas along a greater path attracting tourists to places they haven't heard of. Along the Wild Atlantic Way, people have heard of Galway and the Cliffs of Moher, but thanks to the stories of the nearby areas like Loop Head Peninsula and the Burren, they are taking their time to explore a region instead of just passing through to the next spot on their itinerary," says Halsted.
That's the difference storytelling makes. It transforms a tourism experience from a list of "must visit" places that line up to a classic itinerary. Instead, it connects at a more personal level with what visitors are really interested in. Visitors don't just stay at a castle to cross it off their bucket list. They choose a location because of its significance to their family history, its medieval ties, or the stories of beautiful nature that surround it. Storytelling allows destinations and individual properties to move beyond competing on price, luxury, and other easy-to-mimic factors. Any attraction, hotel, or city can come alive with historical, cultural, supernatural, or other angles that capture people's imaginations and invite them to become part of that experience, whether for an entire trip or a single stop along the way.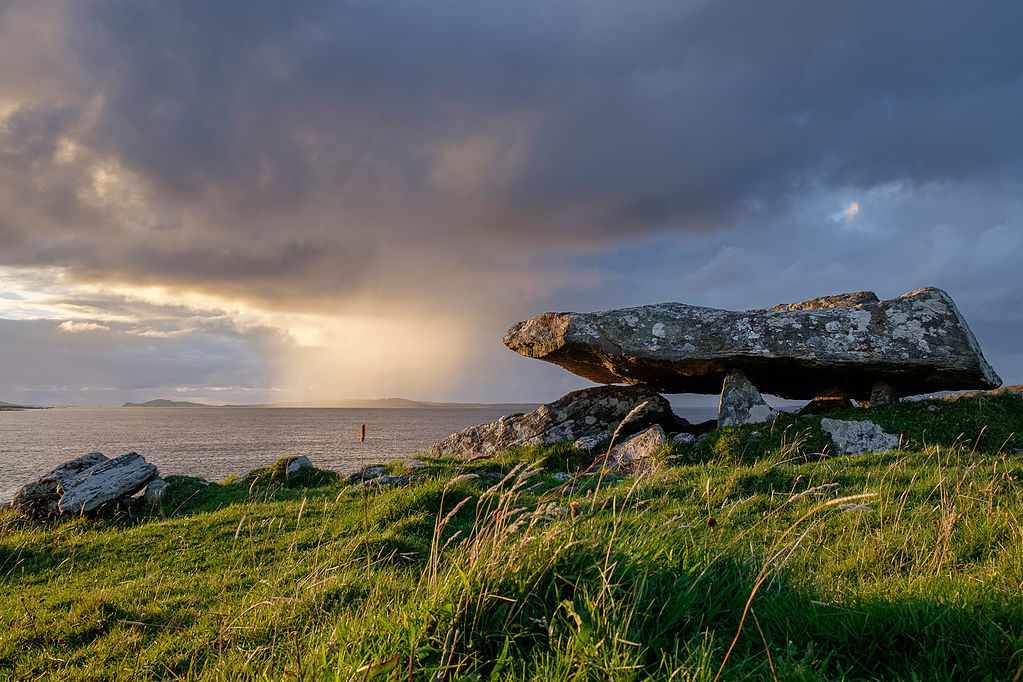 Image attribution: Ronan Delaney
The Ancient East and the Wild Atlantic Way
In late 2017, Ireland's National Tourism Development Authority-Fáilte Ireland-sponsored a conference aimed at helping hospitality businesses more effectively tell their stories and engage with audiences. In a press interview, Ireland's Minister of State for Tourism Patrick O'Donovan said, "Bringing history alive is at the core of Ireland's Ancient East. I am particularly pleased to see that Fáilte Ireland has captured best practice in the region to share with everybody and assist them to create greater impact in their offering."
He continues, "We are a nation of storytellers so there's no reason why we can't do this better within tourism than our competitors in other destinations. I would encourage all those serious about tourism in Ireland's Ancient East to absorb the lessons in this toolkit and incorporate them into their plans."
The organization brought together world-class experts in tourism and storytelling to help train staff members at attractions and hotels. They also created a toolkit to share best practices and help individual attractions create their own marketing plans. The process began with market research and profiling their typical tourist: independent, seeking unusual experiences, and seeking connections with Irish people, culture, and places.
In addition to tips on marketing and storytelling, the project helped frame a larger narrative around the nine signature experiences of Ireland's Ancient East. The toolkit notes, "The story began 5,000 years ago with stories of hope and love, battles and triumph. But the next chapter is your story, where we turn the story of Ireland's Ancient East into a world best seller."
In creating the Ancient East experience, Fáilte Ireland took a fascinating approach: "Storytelling is in the DNA of Ireland's Ancient East, and stories are the experience." The focus is on creating a destination of stories that comes alive, through people, places, and of course, the stories they hear. It's not just what the stories say, but the perception of how they are told, with "wit and warmth."
To help solidify this concept, the Ancient East is crafted around a variety of narratives that pull together larger storylines and provide scaffolding to position individual attractions. Examples include "castles and conquests," "high kings and heroes," "big houses and hard times," "the maritime gateway," "sacred Ireland," "Ireland's mystical waterway," "Vikings," and "the sport of kings." Within each narrative, there are tips for how to bring the story alive, short historical backgrounds, and even images that can be used in marketing to align with these themes.
Fáilte Ireland had success with a similar project, the Wild Atlantic Way. The Wild Atlantic Way is a long-distance tour route from Donegal to West Cork that helps unite that part of the country in similar narrative themes. It not only shines a spotlight on the most popular destinations, but it uses narrative to make lesser-known areas of the country equally "must-see" destinations. The results have been excellent, attracting droves of tourists. The route even joins the likes of Route 66 in Lonely Planet's book Epic Drives of the World.
Blackwater Castle
During one of my first trips to Ireland, my husband wanted to spend a night in a castle. In balancing itinerary and budget, I came across a fascinating option: Blackwater Castle. Upon arriving at the beautiful stone fortress, we were taken on a historical tour and spent an unforgettable night as the castle's only guests. From the presentation of the castle's marketing to the on-premises services, it's one of the best examples of integrated storytelling in hospitality that I've seen.
In part, framing a hospitality experience begins with understanding the historical and cultural stories you have to work with. "An essential component of a visit to Blackwater Castle involves a historic tour, which we do in group format for all our guests. We have a rich history here going back 10,000 years, so there are many stories to choose from down through the millennia. Fortunately we are blessed with an archaeological record, and in the medieval era the Roche family, who dominated the area from the twelfth to the seventeenth centuries, were significant patrons of the arts, so they financially supported artists, poets, storytellers, and hereditary physicians," says Sheila Nordstrom. Sheila runs the castle along with her husband Patrick.
She continues, "The result was a manuscript known as the Book of Fermoy, which contains a wealth of material including the genealogical records of the Roche family, poems and tributes to various Lords Roche and their womenfolk, and many myths and tales from the Bronze and Iron Ages. The manuscript survives and is now housed in the Royal Irish Academy in Dublin, so we can dip into the stories, genealogies, and poetry of the medieval era to bring the castle to life."
Ultimately, the Nordstroms use a mix of overarching historical stories and points of specific interest to draw in guests. "As the castle was such a political force in the later medieval era, we can also use other historical documents to tell the story of the history of the castle and, more importantly, use the castle's history down through the ages as a prism to illuminate the history of Ireland as a whole. Specific elements such as St. Patrick's Holy Well (reputed to have been dedicated to St. Patrick following his visit here in the fifth century) and our Sheela na Gig, which is an early medieval pagan symbol of a Mother Earth figure, also hold particular attraction for certain visitors."
Blackwater Castle markets online through a mix of website, social media engagement, and search engine optimization for its target markets. However, engaging with the local community is also part of the mix-and that focus on authenticity, and care for the broader community, comes through in the castle's larger presence and identity. "We focus on local press as part of sharing our heritage with our immediate community and Irish people in the wider area, so such activities are not primarily about advertising. Our market is not particularly local but we do host events, heritage initiatives, educational tours, and charity drives as part of our responsibility as custodians of the castle to our community, so these events are not really for marketing purposes but are rather about sharing the rich heritage of the castle," says Nordstrom.
The storybook experiences don't stop once a booking is made. Guests who have been enchanted by the castle's history and drawn by its stories have high expectations for their experience. Says Nordstrom, "As with all marketing initiatives, you need to concentrate on your strengths and find a specific angle or two that sets you apart from your competitors. After that, you need to do the basics right like provide excellent customer service and good value for money, and hopefully the business will then follow." In other words, for hospitality businesses and destinations, the story isn't just in your marketing.
The general stories of Ireland are conveyed through storytelling; once guests arrive, they need to become part of that larger narrative and walk away with fantastic stories of their own to create a virtual cycle that keeps guests coming back again and again.
Lessons Learned from Ireland's Marketing Storytellers
It Starts with Marketing, but Hinges on What You Can Deliver
Building a strong storytelling angle into a destination's positioning begins with the right approach to content marketing, social media, and digital outreach. The stories you tell, the images you show, and the experiences you promise draw people in. But it's critical to back that up with flawless delivery, whether it's the well-thought-out narratives of the Ancient East or personalized service at a castle destination.
Connect the Stories You Tell with What Your Ideal Guests Want
A family piled into an RV is completely different to a luxury-seeking history buff. The tourism development agency conducted extensive research to profile visitors to the Ancient East, and then used that insight to help shape the stories that they would find most appealing. Ireland has an ancient history and nearly endless options; prioritizing the narratives that connected with what people were looking for has paid off in the long term.
Engage the Local Community
One important part of the message is incorporating the local community. For example, at Kilkea Castle-a twelfth-century castle that's one of Ireland's oldest inhabited castles-incorporating the local community helps bring the hotel's history and stories to life.
"Our conference guests often book a storyteller to help relive the history of our twelfth-century castle, for example. Many of our team members grew up in the area, and so they are passionate that they give tours of the Estate and share its rich history," says Aidan O'Sullivan, Kilkea's general manager.
Ultimately, the passion and knowledge of the local community is an asset. He continues, "Be as natural and authentic as possible. Involve the local community who can tell stories because they grew up in that environment. Kilkea Castle has a lot of special memories for guests, who will continue to share their stories for years to come."
Don't Stop Innovating
Authentic storytelling in hospitality isn't static. Tourists come back time and again. Or first-time visitors are enchanted by what friends experienced, but want to put their own unique spin on a destination. Keep finding new ways to explore the stories of your destination, whether that's mining new stories, introducing new narratives, or bringing it to life with new formats, such as technology. Next up for Ireland? A visitor experience for the Connemara Coast and Aran Islands.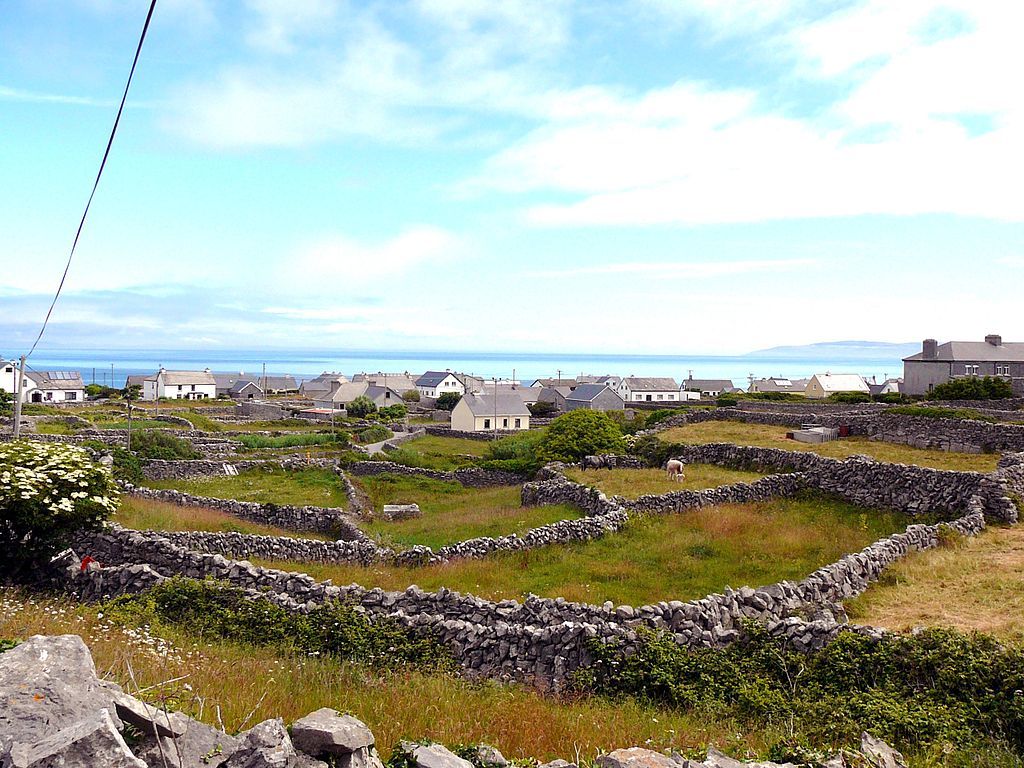 Image attribution: Osioni
Authentic storytelling helps Ireland's tourism marketers connect with guests and share what they really want. "When planning vacations, the top requests are, 'we want to meet people, enjoy evenings in a pub, and see Irish dancing.' Without the stories of Ireland, the tales of past told in story and song, these requests wouldn't top the lists of vacation goals," says Ireland Family Vacation's Jody Halsted.
She continues, "Sites like Blarney Castle wouldn't be so popular without its famed stone. Without the beehive huts and monastery built of stone, Skellig Michael would just be a rocky island off the coast. And what would the Giant's Causeway be called if it weren't for the legend of Fionn mac Cumhaill? It would still be a stunning site, but the legend adds magic. People choose Ireland because it holds the magic of long ago in high regard while moving forward. It's a unique mix of magic and technical, ancient lore and fact, history and future. I don't know of anyplace else that holds all those traits equally, without suffering an identity crisis."
For hospitality marketers, Ireland's success stories are a promising case study. Even when natural hooks like St. Patrick's Day present themselves, you don't have to take the easy way. Dig deeper and shape unforgettable narratives that will bring larger destinations and individual properties to life in exciting new ways.
For more stories like this, subscribe to the Content Standard newsletter.

Featured image attribution: Michael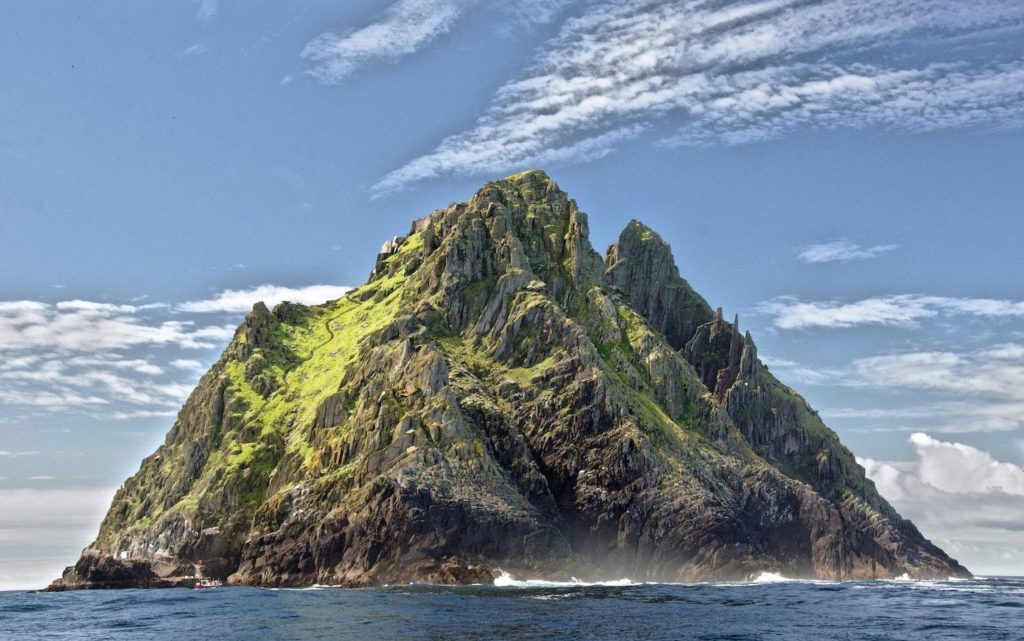 https://www.skyword.com/contentstandard/what-irish-tourism-marketing-can-tell-us-about-the-value-of-authentic-storytelling/
https://www.skyword.com/contentstandard/what-irish-tourism-marketing-can-tell-us-about-the-value-of-authentic-storytelling/
Liz Alton