Content Strategy
What Is Thought Leadership, Anyway? The Skyword Perspective
By Skyword Staff on August 12, 2021
Conversations need voices to guide them. Much like content marketing itself, thought leadership content has matured in recent years, creating more opportunities for brands to leverage it in highly sophisticated and strategic ways.
What value does thought leadership bring? Here's how brands use it to drive industry discussions and pioneer innovation.
What Is Thought Leadership's Value?
At the core level, thought leadership content amplifies a brand's differentiated point of view. Successful content is able to establish a foothold for the brand as a trusted source of valuable advice.
Most importantly, it positions a brand as a leader—a visionary that empowers its audience to think about ideas differently, to see a new angle, or to approach a problem in an unexpected way. While this content usually doesn't promote products or services, it brings value to the brand by establishing industry expertise and topic ownership, elevating brand awareness, building a stronger brand reputation, and deepening brand affinity.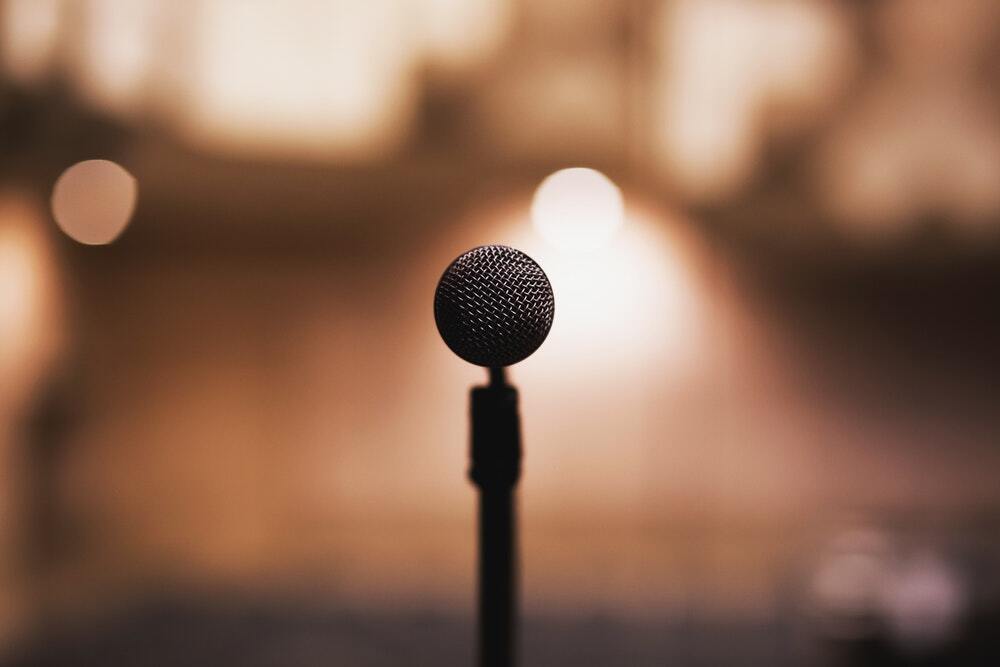 Image attribution: freestocks.org on Pexels
Tracing the Content Development Spectrum
For many (but not all) brands, thought leadership content development evolves in stages—much like an overall content marketing program does as it matures.
Here are three stages of the content development spectrum, spanning the typical evolution from novice to expert.
1. Content That Contributes to an Existing Industry Dialogue
When a brand is at the initial stage of developing thought leadership content, it's wise to establish credibility by contributing to an existing industry dialogue with an authoritative or novel point of view. Corning's Life Sciences division does this with an in-depth article, "3D Cell Culture Could Drive the Fight Against Infectious Diseases," which appears in its publication The Cutting Edge.
Referencing leading studies on the technologies available for understanding and fighting infectious diseases, the Corning Life Sciences team provides an expert summary of the progress made so far and explores how the scientific community can overcome the challenges that await in the next decade. This article establishes Corning's perspective and contributes to an existing industry dialogue on a timely topic, providing a valuable resource for Corning's audience in the process.
2. Content That Changes an Existing Industry Dialogue
At the next stage of strategic maturity, a brand creates content that advances and even changes an existing industry dialogue. This is often where original news and research comes in. Avid, known for its industry-leading technology solutions for video and audio production, accomplishes exactly this goal with its piece, "MovieLabs' 2030 Media Production Vision, One Year Later: Still on Target?"
In this article, Avid weighs in on an influential 2019 white paper that outlined principles for ensuring a more streamlined, secure process for media creation and distribution. Affirming that the COVID-19 pandemic catalyzed an urgent conversation about how the industry should bring those principles to life, Avid tracks progress toward specific goals outlined in the white paper using original news and notes that there has been significant industry alignment around these goals during the global health crisis. Avid took its chance to both lead and advance an important industry dialogue, contributing its forward-thinking perspective to a critical issue facing its audience.
3. Content That Creates a New Industry Dialogue
At its most advanced level, thought leadership creates a new industry dialogue altogether, introducing entirely new ideas and asserting ownership of industry concepts. GE Power demonstrates this with its asset, "The Power Plant Workforce of the Future", in its TRANSFORM publication.
In this article, GE Power predicts how powerful trends such as automation may soon impact power companies, describes exactly how the coming changes will transform the way power companies operate, and explains how today's plant operators can prepare their workforces for tomorrow's plant operations. GE Power's content put a stake in the ground with a strong perspective on how the industry must prepare for an uncertain future.
Intellectual Influence Is an Ongoing Process
Thought leadership is not a one-and-done initiative in which a brand puts a point of view out into the world and then calls it a day. Developing that content is an ongoing effort.
In shifting away from a campaign-driven approach to pioneering new thinking, brands gradually build an always-on content ecosystem that reinforces their views and values on an ongoing basis. With this strategic approach, brands can own a position on a subject that matters to both the brand and the audience, ultimately earning valuable industry influence over the long term.
How to Build a Successful Thought Leadership Perspective
Crafting bold ideas and packaging them into influential content starts with four steps:
1.Identify Your Content Pillars
These are the topics, both foundational and aspirational, that you need to own. You will find these topics at the intersection of what your audience cares about and what your brand wants to be known for.
2. Identify Gaps
Look for gaps in behavior, knowledge, and concepts within a brand's audience and the market at large that are limiting growth or success.
3. Identify Your Brand's Core Values and Value Propositions
With your brand's core values and value propositions top of mind, you'll be better able to differentiate them against key competitors and industry players.
4. Identify a Strong Stance, Perspective, or High-Level Theme
Identify a strong stance, point of view, or overarching theme that you can consistently convey from a variety of angles with demonstrable expertise.
With these foundational steps in place, you can begin developing content on the cutting edge that is as compelling as it is credible.
How Thought Leadership Fits into the Content Ecosystem
Thought leadership doesn't exist in a vacuum, of course. It supports a larger content ecosystem. This content serves as a powerful means of trust-building that positions the brand not simply as a resource with answers to common search questions but also as a uniquely differentiated source of expertise they can't get anywhere else. As such, thought leadership is a valuable awareness-stage content stream capable of guiding audiences into the consideration and purchase stages of their life cycles.
Think beyond traditional articles: brands also commonly help guide industries via webinars, white papers, and reports featuring proprietary research. Sharing your brand's unique point of view through multiple formats can help you build authority and reach a wider range of customers or buyers who may prefer to consume content in different ways.
Well-done thought leadership is high-value content. Because it contains original insights and subject matter expertise, more readers may be willing to part with their information in order to access it. This content can also generate leads through registrations and gated downloads, further maximizing the return on your content marketing investment.
Lead with an Authentic Perspective
Thought leadership can elevate your brand to an entirely new echelon within your vertical. By finding the unique gap between the audience and the market at large and addressing it with innovative thinking, you can forge an even more meaningful relationship with your audience.
When an expertly executed brand perspective meets innovative thinking, your brand can not only contribute to important conversations but also assert its position as a leader, driving evolution across your entire industry.
For more fresh perspectives on today's marketing trends, subscribe to our monthly newsletter, Content & Context.
Featured image attribution: Anukrati Omar on Unsplash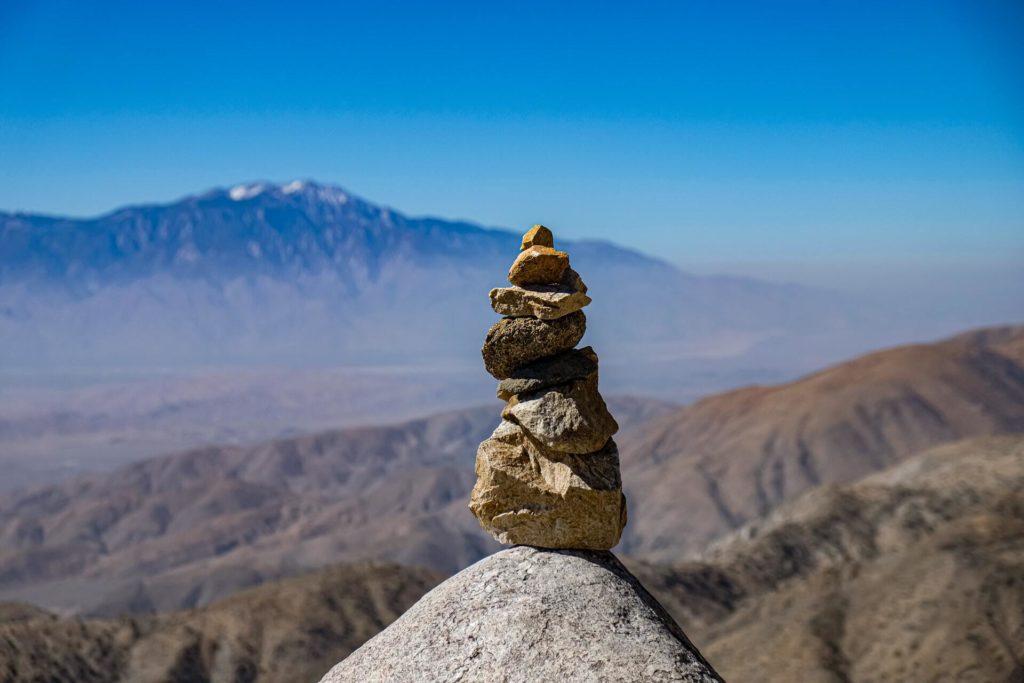 https://www.skyword.com/contentstandard/what-is-thought-leadership-anyway-the-skyword-perspective/
https://www.skyword.com/contentstandard/what-is-thought-leadership-anyway-the-skyword-perspective/
Skyword Staff