Creative Thinking
Why You Need an Agile Decision-Making Process for Your Business
By Brett Henley on April 15, 2015
I'm a big believer that mindset is much more of a deciding factor in success than just ability alone.
It's not that talent or great ideas don't matter—it's just that most people's greatest obstacle is whether they're equipped with the right mindsets to get out of their own way, not whether their ideas are viable or they're capable of executing.
I'm the first to admit that I sometimes find myself locked into contemplating choices too much when I need to just pick a direction, refine my approach, and adjust accordingly. As it turns out, I share this trait with most of the human race, and according to recent studies digging into the art and science of decision-making, there are very specific factors that lead us to the land of paralysis.
Why We Struggle to Adapt to Change in Business
In an article from Fast Company on four common business decision-making mistakes, the well-documented demise of Kmart and Eastman Kodak are mentioned in tandem. Both companies were infamously stubborn and slow on the draw as technology and market shifts demanded reinvention.
But where the fail whale doesn't surface for me is the idea that businesses don't adapt to change simply because they can't see it coming or they don't move quickly enough to catch up.
Sure, we could easily blame both collapses on risk aversion or just being too big to change. But in truth, the downfalls of both companies resulted from something more: their failure to be agile enough to test the waters of change early and often, so that the gap between stasis and reinvention wasn't so intimidating to bridge when the market demanded a pivot.
The lesson?
Adapting in business is far less about whether you're prepared to adapt, and more about being proactive enough to experiment ahead of the curve so the risk and reward of change isn't so drastic when it arrives at your doorstep.
The Influence of Peer Validation
Spend five minutes on Facebook and you'll know the power of peer validation intimately.
According to a study published in Proceedings of the National Academy of Sciences, group-think and equality bias play major roles in how we approach decision-making when there are more factors to consider than just ourselves.
Among the study's key findings, an aversion to social inclusion and assumptions of equal competence impacted decision-making paralysis. The context for me is that while we still struggle to rectify the process of making a decision with potential consequences, our insecurities and egos in group settings further complicate the process.
Peer validation in the right environment should help us refine our choices and eliminate potential obstacles. Instead, we subconsciously lean on a very human tendency toward wanting to please everyone or protect ourselves, instead of amplifying our ability to validate tough business decisions that we can always refine in flight.
The Double-Edged Sword of Anxiety
The world of business is no stranger to anxiety.
With increased awareness around the emotional state of entrepreneurs worth discussing (note two recent articles from Inc. and from The Guardian on this very topic), the impact of anxiety on business decisions isn't just about the pressure to succeed—it's also about the pressure of decisions already made weighing on our consciences.
Results from a recent study by a team at the University of California, Berkeley points to a clear link between anxiety and poor decision-making:
People who suffer from anxiety, especially in the more extreme variety, exhibit a higher tendency toward struggling with simple tasks that people without anxiety take for granted.
Anxiety sufferers also struggle more with certain flavors of decision-making due to perfectionist or obsessive tendencies toward focusing too much on negative outcomes.
While I would normally advocate addressing the anxiety and its symptoms directly—either through exercise or dedicated mindfulness—I am caught by a more persistent problem here: the notion that anxiety and poor decision-making isn't just about a person's emotional states, but about his or her inability to focus on the process instead of the outcomes.
How to Create an Agile Decision-Making Process
Building agility into my decisions has helped me navigate paralysis by analysis a hundredfold. More importantly, it's helped me focus my energy on the steps instead of the finish line that only distracts me from taking action.
The key here is process, as I'm a firm believer that placing intentional limitations helps you focus on fewer options and make more confident, efficient choices.
With that in mind, here is the basic structure of an agile framework that should help you better handle tough business decisions:
Start with eliminating irrelevant information or choices that don't align with your growth strategy and brand.
Anticipate the presence of decision anxiety by committing to a time frame for taking the first step. Limit how much time you can research or contemplate a choice before committing to it. You can always refine once in flight, but you can't grow if you're not off the ground.
Set a date on the calendar to review key decisions weekly. This should ease some of the pressure to nail it right off the bat, as you can make adjustments more easily once in motion. Once you have data or information to work with, it's easier to refine or pivot if necessary.
Be deliberate about when you involve outside feedback. Bring collaborators and partners into the fold after you've made a decision to help you leverage what you've already set in motion.
Practice being present with the consequences that come from your decisions, both good and bad. Resist the urge to look back and wonder "what if" by focusing on the information you have in front of you. Again, you can always adjust. What you don't have is a flux capacitor, so leave time travel to the appropriate authorities.
In business, the ability to be quick on your feet often makes the difference between those who navigate the struggles of success effectively, and those who remain glued to the sidelines planning for future success that may never come.
The goal isn't to remove the obstacles to easy decisions from the equation—that's simply not possible. The goal is to create enough certainty anchors in your decision-making process to learn how to confidently navigate and adjust when decisions take you in unpredictable directions.
Want more stories like this one? Subscribe to the Content Standard Newsletter.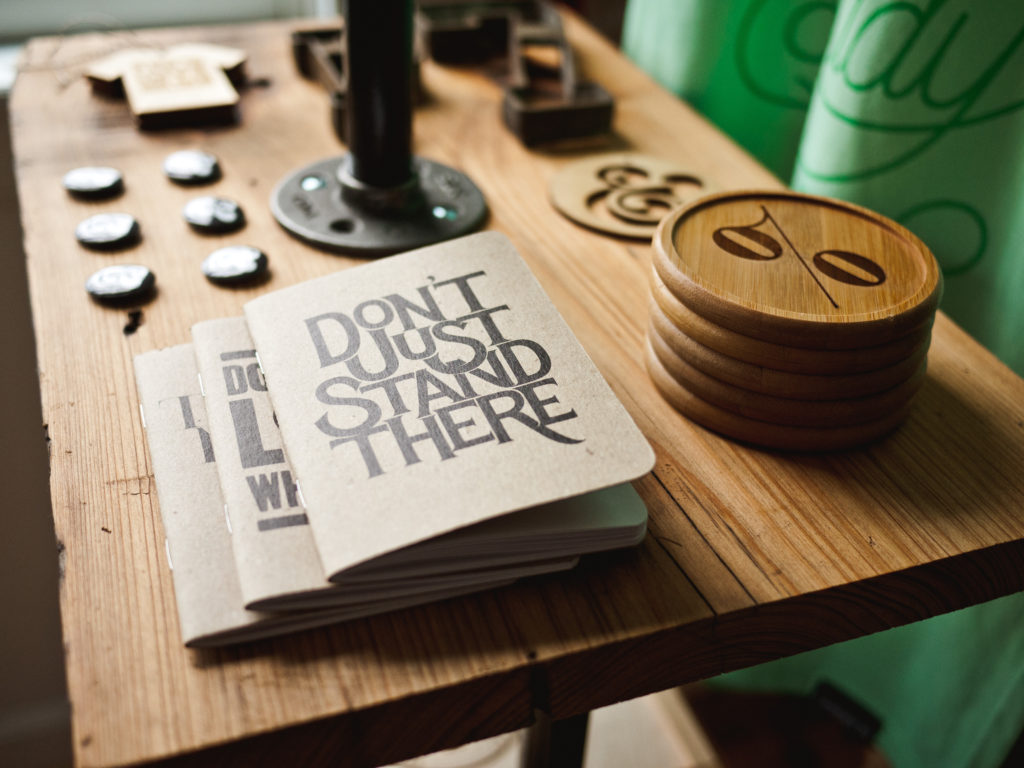 https://www.skyword.com/contentstandard/why-you-need-an-agile-decision-making-process-for-your-business/
https://www.skyword.com/contentstandard/why-you-need-an-agile-decision-making-process-for-your-business/
Brett Henley