Communications
Why Your Voice Search Strategy Needs to Think Fast, Local, and Young
By Erik Mathes on May 6, 2020
If you weren't concerned about your voice search strategy before, living in lockdown has probably changed that. The COVID-19 pandemic has single-handedly transformed voice technology into a virtual necessity. Amazon, Google, and Apple are already leading the way as creators of voice assistants, smart speakers, and devices. And now, more brands are capitalizing on the enormous opportunities that voice search presents.
A 2018 study by PricewaterhouseCoopers found that 71 percent of people would rather use a voice assistant to perform a search than physically type a query into a search engine. And by 2022, it's estimated that 55 percent of American homes will have at least one smart speaker, according to a 2018 report from AppDynamics and Wakefield Research. Add in today's need for self-quarantines, social distancing, and near-constant hand-washing, and you'd better believe that the appreciation and demand for voice search will only continue to skyrocket. Not to mention, voice search allows users to minimize their surface contact, which may aid efforts to flatten the COVID-19 curve.
If you're looking for ways to elevate your voice search strategy, it pays to analyze what other successful brands are already doing in this nascent space. Some of the most innovative, voice-centric businesses are thinking fast, local, and young as they stake their claims in this burgeoning market. Here's how adopting this three-fold strategy has proved advantageous for some of today's leading B2C brands.
Thinking Fast Allows Brands to Offer Convenience and Stay Top of Mind
Voice search delivers instant results—and that's just what today's users want. In a 2019 survey by Perficient Digital, speed was listed as the top reason why respondents like using voice commands, followed by accuracy and not having to type their queries.
Google Assistant provides answers to voice searches using information from its Featured Snippet (or Answer Box). More than 20 percent of queries that land in these SERP-topping features contain the same 25 keywords, according to research by seoClarity in 2017. How, what, and best are the most popular keywords among this tight group. They're followed by a mix of common verbs like can, do, and make; adjectives like new, free, and easy; and nouns like home, recipe, and list.
Knowing that users are commonly searching for things like, "How do I make X?" and, "What is the recipe for Y?" or, "Where can I find the best Z?" with their voice assistants has allowed today's leading B2C brands to create and optimize content with fast, accurate voice search results in mind. Several companies have even made strategic voice action partnerships with Amazon and Google, the big dogs of voice search, to expedite certain tasks with Alexa Skills and/or Google Actions and improve the overall user experience with their brands:
Allrecipes knew that home cooks would benefit tremendously from hands-free tech, so they partnered with Amazon on an Alexa Skill that gives users access to its entire recipe database through voice search. In addition to reducing sauce spills on laptops and stopping smartphones from plummeting into sinks, using voice search for recipes allows users to bypass the decision fatigue that comes from scrolling through SERPs for the same information.
Target and Walmart each wanted to strengthen their voice search strategy to offer more speed and convenience to consumers. Both companies partnered with Google Assistant to bring the instant gratification of voice shopping with their brands to millions of people. Target even found a way to monetize voice search by issuing the first voice-activated coupon ever on Google Assistant in 2018.
But thinking fast doesn't just apply to content creation, it also means making your content easy for voice assistants to discover. Voice search results point to sites that render considerably quicker-than-average page load times, according to a 2018 study by Backlinko. To speed up your site and, in turn, boost your chances of appearing in voice searches, reduce image file sizes, minimize plug-ins, and ensure your pages are mobile responsive. Consider using Pingdom's website speed test to assess how your load times fare and gain insights on what areas of your site need attention.
Thinking Local Allows Brands to Boost Sales and Edge Out the Competition
Having a local focus is key in the age of voice search. Small businesses have already been able to leverage the power of local search to go toe-to-toe with their competitors. However, this competition has grown fiercer as bigger brands with higher domain authority are elbowing their way into the local search game. These mega brands are starting to shape up their local profiles in Google My Business and include NAP (name, address, phone number) information for each respective location on their sites.
The number of voice searches featuring the locally focused terms "near me tonight/today" increased by a whopping 900 percent between 2017 and late 2019, according to Growth Rocket. And in a 2018 study by BrightLocal, 58 percent of respondents said they had used voice search in the past year to find a local business, and 46 percent said they use voice search daily to connect with local businesses—the majority of which are restaurants, grocery stores, and food delivery services.
Domino's was an early adopter of voice search technology and has seen its sales grow significantly as a result. Users are able to conveniently place hands-free orders to their local Domino's for pickup or delivery using voice commands via Alexa, Google Assistant, smartwatches, and even through Slack and Twitter thanks to integrations with Amazon Echo and a variety of other apps and devices.
Integrations aside, Domino's has taken other steps to increase its standing in local voice search results. Each franchise location has its own locally optimized landing page, with title tags reading, "Best Pizza Delivery Near You! Domino's on X Street/Ave" and on-page content optimized with localized H1 tags and easily identifiable NAP data, hours, and current specials. This means when you ask Alexa for "pizza delivery near me," you may be connected with your nearest Domino's—if there's one in the vicinity, of course—and get to hear its latest promotions. The company even developed its own voice assistant, Dom, which speaks with a conversational tone while taking online orders within its Android and iPhone apps.
Boldly embracing voice search technology and thinking local in the process has helped Domino's nearly double its average unit volume over the course of ten years.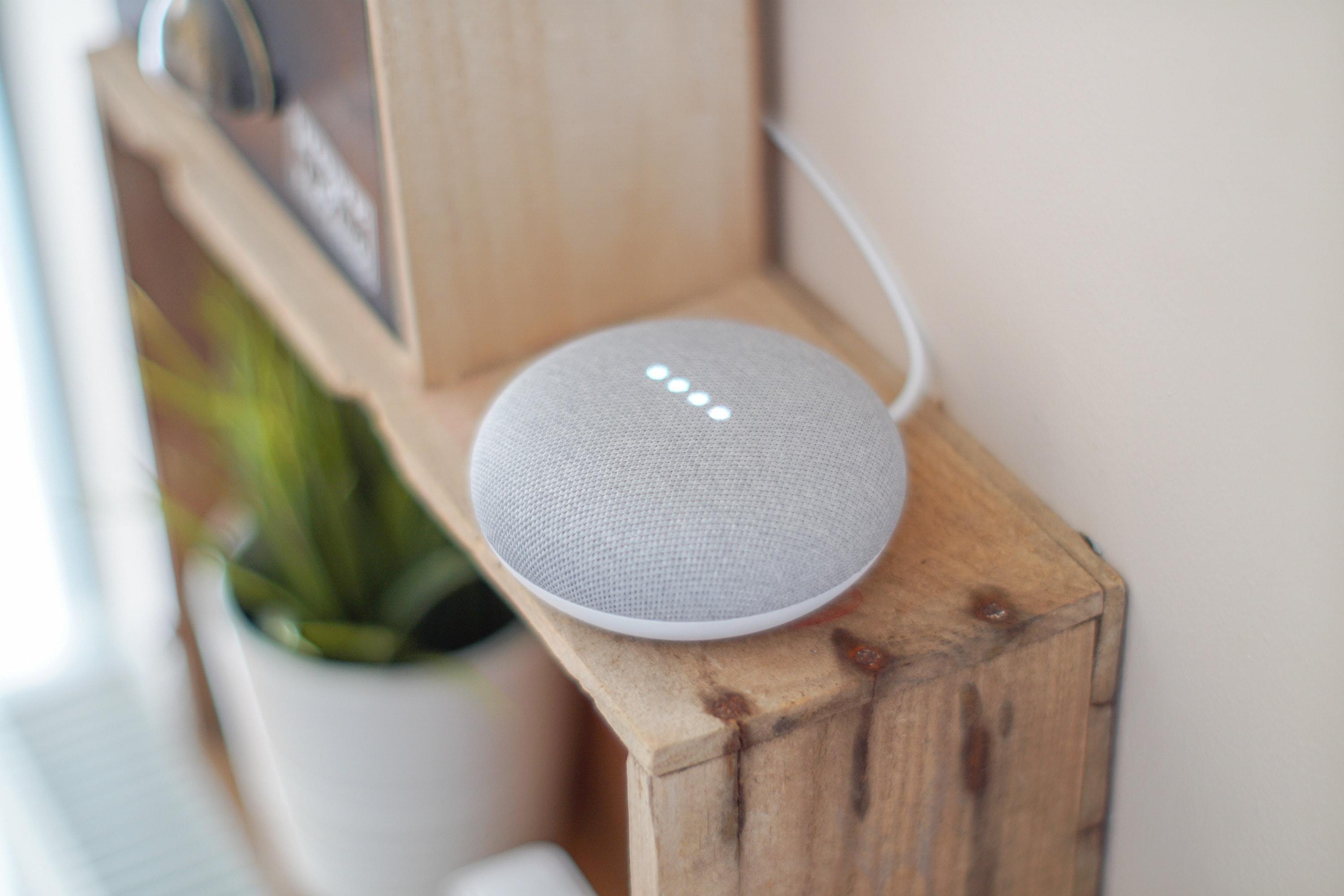 Image attribution: John Tekeridis
Thinking Young Allows Brands to Drive Adoption and Boost Awareness
Young people are leading the way in both the adoption and usage of voice search. Generation Z is adopting voice technology at the fastest rate of any generation, according to PricewaterhouseCoopers, and millennials are the heaviest users of voice assistants.
Spotify, with more than half of its listeners in the 18 to 34 age range as of 2018, spotted an opportunity to appeal to its young customer base via voice search by launching an Alexa Skill for premium users. They also launched a Google Action, which enables listeners to search for artists, tracks, albums, and playlists and hear instant playback through smart speakers and devices. More recently, they've experimented with voice-controlled ads and created their own in-app voice assistant.
Capital One launched a seamless experience for its voice assistant customers by building an Alexa Skill. Designed with financially mindful millennials in mind, this Skill provides users with account-related information on the fly, including bank account balances and payment due dates for credit cards and loans. This technology can even answer user's questions about their buying habits, such as, "How much did I spend at Target last month?"
Thinking even younger, Google owns a patent entitled "Gamifying Voice Search Experience for Children," which was described in the Evening Standard in 2019 as "a search engine for toddlers powered by voice search." There's no way to predict if this will come to fruition or even gain traction but with home schooling becoming essential in our current days of lockdown, a product like this could make it easier for little ones to begin early learning from the comfort of home. By being imaginative, once again, and thinking young, Google has come up with an idea that could significantly benefit its users and its bottom line.
Voice search is something you can't afford to ignore. By taking a page or two from the playbooks of these leading B2C brands, you can make tweaks to your voice search strategy so you're able to satisfy your target audience's needs and achieve your business objectives.
Want more insights about how to successfully stake your claim in the voice search game? Download a copy of our white paper, "The Ultimate Guide to Voice Search for Brands," for additional tips, data, and guidance.
Featured image attribution: Andrea Piacquadio on Pexels.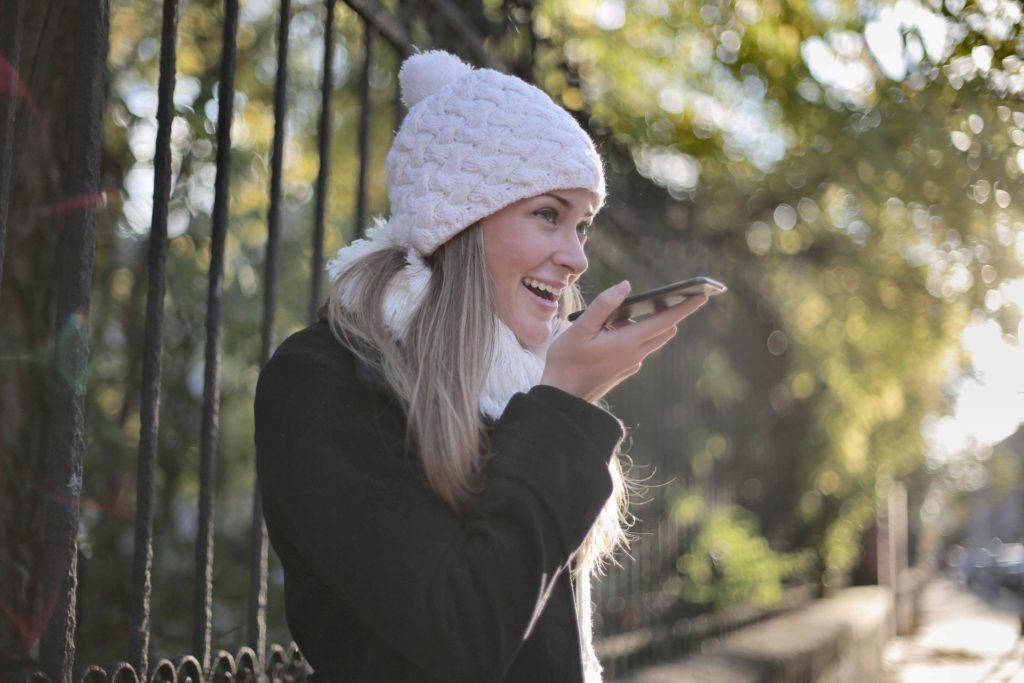 https://www.skyword.com/contentstandard/why-your-voice-search-strategy-needs-to-think-fast-local-and-young/
https://www.skyword.com/contentstandard/why-your-voice-search-strategy-needs-to-think-fast-local-and-young/
Erik Mathes