Communications
5 Best Cities for Writers on a Freelance Budget
By Molly Conicella on March 15, 2017
As a freelance writer, you're already doing so much to save money. You're eating out less, taking fewer vacations, choosing Netflix over cable, and, let's face it, your closet is basically "vintage" at this point. Truth be told, you're hardly living in one of the best cities for writers, but because you've made so many financial cuts and sacrifices, you feel pretty comfortable.
But life is tough-really tough, actually-and it has a way of forcing us to reevaluate our situations from time to time. Case in point: last week, you got two flat tires. You've spent months eating bean-based dishes to save money, turning down outings in favor of inviting friends over for movie nights, and hustling hard to keep up with client communications at all hours to ensure you kept a steady stream of revenue. But you're still falling short. You'll have to dip into your retirement savings if you really want to replace those tires.
For those living in big cities surrounded by friends, with something new going on every day, it's hard to even consider uprooting your life and starting fresh somewhere else. But when push comes to shove, maybe putting most of your earnings toward rent every month-with no hope of buying a house any time soon-isn't reasonable.
Rather than living in self-pity, it's time to embrace the liberties your freelance lifestyle affords you and consider your glass half full. As a successful writer, it's time to have something to show for it-besides the big bylines. While you don't have a ton of friends in your network that rave about their affordable cities, it's time to see what else is out there.
Major cities, such as Boston, New York, and Miami, offer the best of innovation, arts, and cultural scenes, but they come with a cost of living that would deplete anyone's savings and prevent a freelancer from truly embracing the perks. As someone looking to dive into an inspiring community, the risk of picking up and moving somewhere where the grass only appears greener isn't an option.
With that said, here are the five best cities for writers on a freelance budget in 2017. Each brings its own benefits and unique reasons for being great, so the main caveat is remembering what's most important to you.

1. Austin, Texas
Ranked as the number-one place to live on US News and World Report, Austin is the perfect mix: it's affordable, there's an expanding tech scene, it's a music hub . . . frankly, it's an all-around culturally cool city. According to the report, the average home goes for roughly $262,000, and rents are about $1000 a month-easily less than the rising cost of urban housing on both coasts. Austin residents also benefit from not having to pay income tax in Texas. While that doesn't exclude a freelancer from quarterly federal taxes, it's certainly a perk.
With the money you're saving in monthly rent, you can take advantage of the popular music, film, and media showcases in Austin, including the well-known South by Southwest festival. If you're struggling to come up with your next big idea, the HOPE Outdoor Gallery is destined to do the trick. The outdoor graffiti art gallery is the product of revamped condo ruins: a failed construction project turned into a work of art. It's a popular spot for anyone, especially the creative, and it's a great place for reflection and people watching.
Austin's thriving business community, from enterprises to start-ups, is a guaranteed way to develop your freelance networking community. For several years now, it's been at the top of sought-after cities for independent contractors: an indication that you're not alone. A significant number of local business host monthly networking events that are open to outsiders to form new professional relationships.
While Austin may boast about being "weird," its culture is exciting, and it's one place you don't want to avoid.
2. Greensboro, NC
Greensboro is currently going through a cultural revitalization. A city steeped in historical significance, Greensboro played a major role during the Revolutionary and Civil War periods and is a perfect landing ground for any history buff. Throughout the city, you'll find monuments, courthouses, and battlegrounds that pay tribute to war heroes and sacred sites.
Greensboro is well-known for its miles of greenway and outdoor recreational spaces, so if you're in search of a city that embraces nature and a slower pace, this is a natural fit. Locals note that the Bog Garden at Benjamin Park is a must see-a serene space with an elevated boardwalk that hovers over wetlands and leads to a circulating waterfall. Certain times of the year, you can spot migratory bird species and blooming tropical plants. Despite being small, it's considered a secret gem of the city and is the perfect backdrop for a picnic-and possibly your next writing project.
Demographically, Greensboro covers both ends of the spectrum. It's home to mostly upper-middle-class families but is welcoming to the local student community, especially in its metro area. Significantly lower than the national average, the median home price is $139,519, and monthly rents average $738, while rates of income and food costs are comparable.
Cafés, brewpubs, and southern grills nicely complement the parks and trails that sprawl throughout the city. As part of the revitalization, restaurants and breweries are popping up and providing a fresh spin on southern classics.
3. Nashville, TN
From afar, everyone knows Nashville is a fun place to be-especially if you love (country) music and bachelorette parties. What most people don't know is that Nashville is a fairly affordable city to live in, with an average home price around $200,500 and rents at roughly $869 per month: a reasonable price for a city with a thriving community of innovators and creators.
If you're concerned that Nashville is all fun and games, say no more. According to Tincuture, "over 400 health care companies call 'Music City' home, from dozens of startups to 18 publicly traded corporations."
Host to burgeoning music stars are gastropubs, craft beer breweries, food trucks, and outdoor brunch patios that compete with the best in the country-and you never know who might walk in. What better way to catch up on emails and tackle your next assignment than taking advantage of a sunset happy hour on a waterfront deck?
Not inspired by music? Nashville is also home to Treetop Adventure Park, Andrew Jackson's estate, and 5th Avenue of the Arts-a main street dedicated to visual arts and historical galleries.
4. Pittsburgh, PA
Historically known as a steelworker's city, Pittsburgh is unleashing a lively food and arts scene with culturally rich hot spots, including the Andy Warhol Museum, Frank Lloyd Wright's Fallingwater home, and Phipps Conservatory and Botanical Gardens. The city has embraced the latest culinary and beverage trends with a diverse selection of urban restaurants, bars, and food shopping centers that are anything but old fashioned.
Its blue-collar roots are part of what keep the cost of living affordable, with the median home price around $130,000, roughly 9 percent lower than the national average. Pittsburgh is also known for its world-class colleges and universities, led by Carnegie Mellon University and University of Pittsburgh, which are just a few miles from downtown.
After a quick ride on the Duquesne Incline to the top of Mount Washington, you get an incredible view of Pittsburgh's cityscape that includes its bright yellow bridges crossing three different rivers (and a peek into the Steelers' and Pirates' home stadiums).
Do be warned: the sports fans are fierce. If you're interested in making plans on Sundays in the fall, they'd better involve football and the Steelers.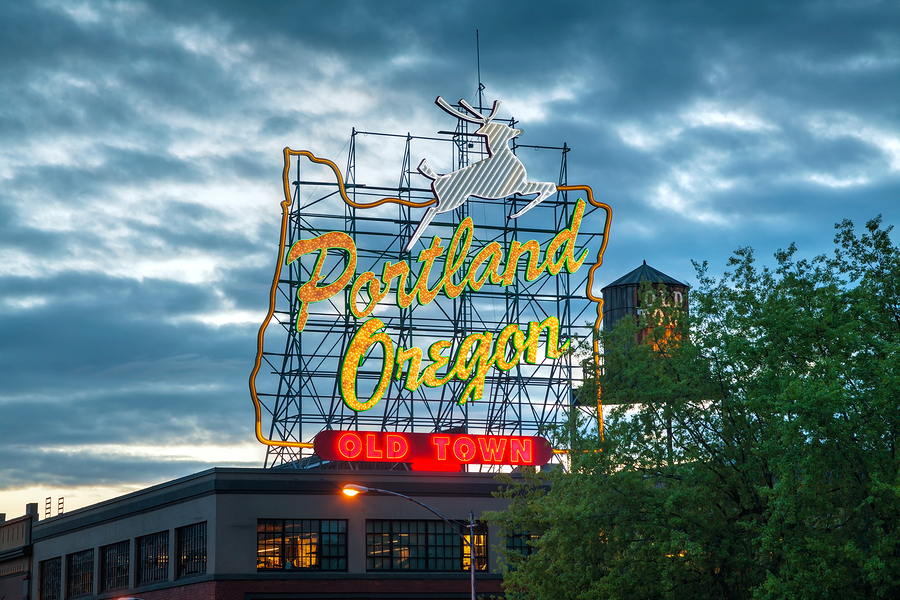 5. Portland, OR
Portland is a city that embraces the non-traditional and individualistic nature of its community. In the past decade, it's become the home to hundreds of startups, entrepreneurs, and freelancers, as it's recognized as a hot spot for the venture capital market. According to Sarah Shelton of the US News and World Report, "locals tend to be friendly and laid back while maintaining a healthy work ethic. This, combined with Portland's emphasis on self-expression, has created a breeding ground for many independent businesses and startups."
The lifestyle of the startup culture resembles that of a freelancer with the ability to work anywhere and create her own schedule. Coworking spaces and cafés are popular for networking and enhancing the creative community-making it one of the best cities for writers.
The costs of owning and renting in Portland are higher than the national average, at $303,871 and $993 per month, respectively; however, the median salary is also higher, at $52,140. The argument can be made that what you pay for housing gets you more in Portland. It's known for custom doughnuts, microbreweries, and food trucks. You can check out the world's smallest park, eat a bug sundae, visit the Portland Japanese Garden, and enjoy a cold one with the latest blockbuster at a brewpub movie theater. There's no shortage of interesting things to do that you can't find anywhere else.
Public transportation is easily accessible. Having a car is still nice, but the TriMet provides an easy way to maneuver through the city, in addition to bus and commuter rail lines. If you're a traveler and want to take advantage of the perks that the west coast has to offer, Portland is only three hours from Seattle and five and a half from Vancouver, British Columbia, by car. It's easy to enjoy the fruits of nearby vineyards or take the 90-minute ride to the Oregon coast.
Whether you end up downsizing your existing home to make living in your current city work or diving deeper into a list of alternatives, the aforementioned locations should inspire you to think big about what your future can offer. On top of being affordable, each locale boasts its own dividend, be it thriving arts, nature, creative lifestyle, cultural history, or professional advancement. Feeling strapped or like you're missing out on a potential adventure is a shame when you could be experiencing the incredible opportunities life has to offer-and writing all about it.

Featured image attribution: Tony Webster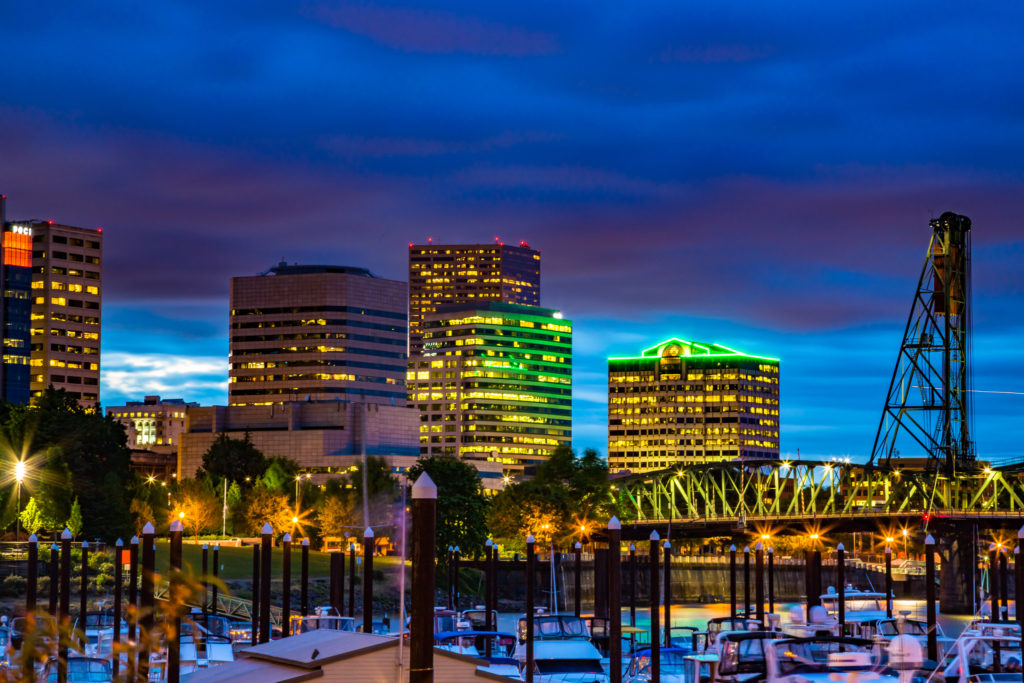 https://www.skyword.com/contentstandard/5-best-cities-for-writers-on-a-freelance-budget/
https://www.skyword.com/contentstandard/5-best-cities-for-writers-on-a-freelance-budget/
Molly Conicella