For Google News
5 Brands with Highly Successful LinkedIn Marketing Strategies
By Krystal Overmyer on September 5, 2016
With 450 million users, LinkedIn is a powerful platform for brands looking to recruit top talent, generate leads, or shore up brand awareness. And given the current social media landscape, it's no wonder many brands are doubling down on their LinkedIn marketing strategies.
Facebook is desperately trying to boost personal sharing after essentially turning into a content aggregator. Instagram and Twitter are locked in a battle to out-Snapchat each other. As for Snapchat, brands are still trying to figure out how to use it-especially given its limited analytics.
Unlike these platforms, LinkedIn has found its niche: professional networks. Users are already primed for industry content when they hop on the site, a major win for B2B and B2C marketers eager to share their brand stories with potential partners, customers, and employees.
Indeed, LinkedIn is the most popular social media network for content marketing among B2B marketers, a study from the Content Marketing Institute found. Ninety-four percent of those surveyed said they use the platform to distribute content, followed by YouTube at 88 percent, and Twitter at 87 percent, Marketing Land reported.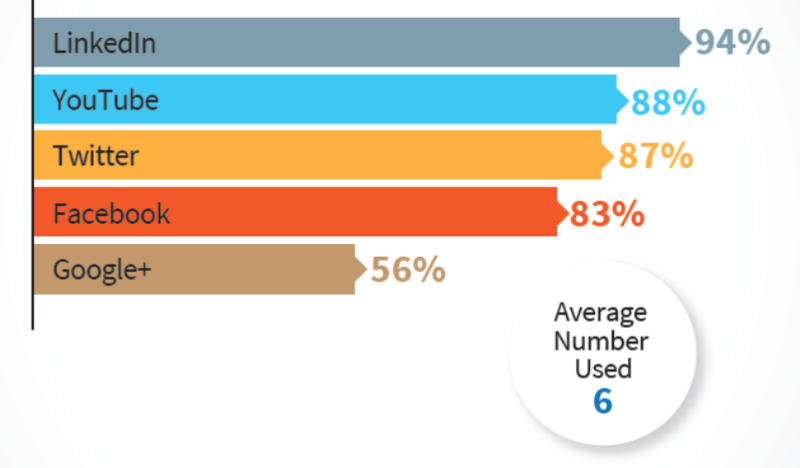 Brands are becoming savvier at using LinkedIn marketing technology to their advantage. Here are five brands that have set themselves apart on the platform:
1. World Economic Forum
The World Economic Forum is successful on LinkedIn because it's figured out the right content strategy and the right format to add to the conversation. The organization focuses on international politics and business, and its LinkedIn content is aimed at providing analysis and expertise in those issues.
Users are accustomed to digesting industry content on LinkedIn, and the World Economic Forum provides a surprising breadth and depth of such content. Content topics range from clean energy technology to healthy eating. Stories can be quick and graphic-heavy, like a 350-word story on Australia's continental drift, or more in-depth, like an 1,100-word story on artificial intelligence.
The organization further mixes things up with roundup articles that summarize top headlines or findings from the previous week. These "in case you missed it" pieces are the perfect cure for FOMO-the "fear of missing out" that plagues users who cannot monitor all social media platforms at all times. The pieces are curated to make the World Economic Forum a go-to expert in the world of global affairs.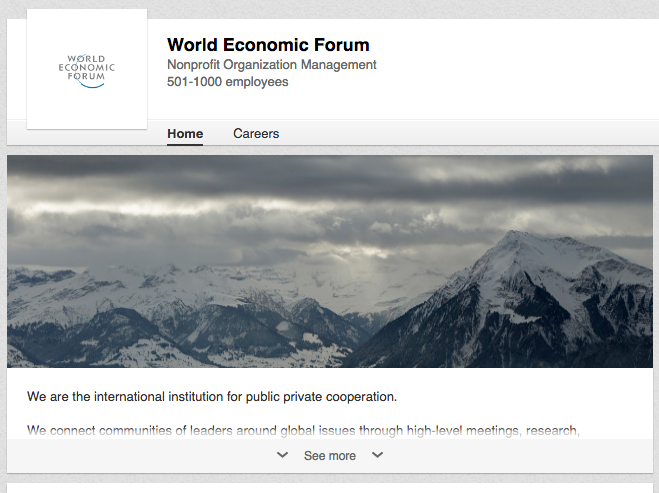 2. Google
Google's LinkedIn presence is recruitment oriented, but it also seeks to share the latest news and trends about the tech giant. Posts with a clear "apply now" call to action are interspersed with posts about employees, Google's workplace mission, and tech topics. What's remarkable about Google on LinkedIn is that it manages to talk about its employee's achievements without sounding too sugary. Its Q&A articles with employees delve into the individual's background, motivations, and passion about his or her work. The profiles serve to showcase the best of Google and the diversity of its team members.
Posts on how Google is addressing the gender pay gap and maternity leave play a role in recruiting women, while also positioning the company as a champion for women in the workplace. Other content, like an article on how the company is helping Flint after its water crisis, similarly aim to highlight the brand as a company with specific values-using technology to improve people's lives.
LinkedIn users with Google-related interests can follow various pages under the Google umbrella for more specific industry knowledge. For example, the Think with Google page focuses on marketing technology news. These and other Google-related pages solely deliver industry expertise, often in snackable content forms like infographics.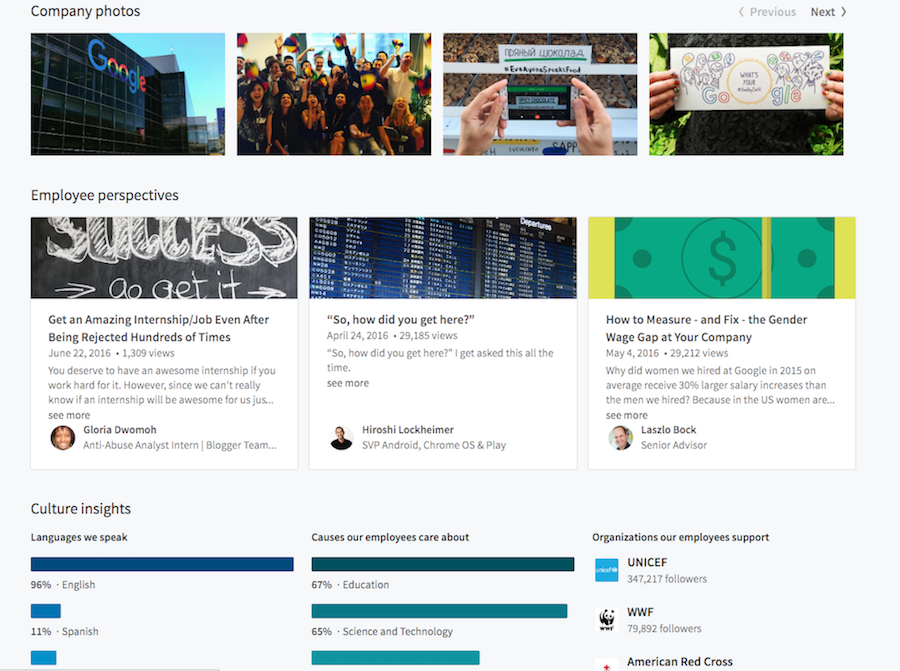 3. Mashable
It's not surprising that content publisher Mashable would be heavy on listicles and curiosity-piquing headlines in its LinkedIn content mix. What is noteworthy is that the publisher has managed to avoid the clickbait trap in favor of content that speaks to the LinkedIn audience of professionals-even with a bit of levity. Articles like "Six Tricks to Make You More Productive" and "How to Make Your Email Stand Out" appeal to the working professional with snackable, useful tidbits.
Mashable also keeps tabs on what's happening with big companies such as Uber and Apple, the type of industry news that might fuel water cooler conversation. The newsier content paints Mashable as a brand that can bring users the business news of the day alongside professional advice in a bite-sized format.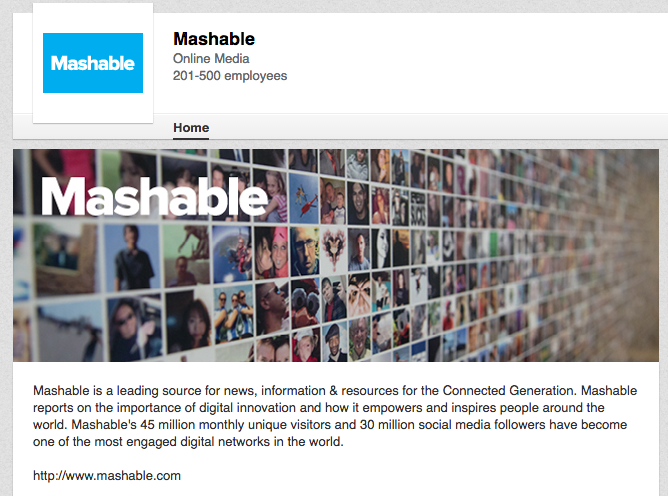 4. Coca-Cola
Coca-Cola tends to use LinkedIn to highlight its business strategy and impact-the type of info pertinent to investors and business leaders rather than the average consumer. Sure, the company features Mashable-like listicles, like how to keep workplace stress at bay before a vacation. But the company is clearly also interested in sharing news about its latest innovations, its financial health, organizational changes, and global operations. Articles highlighting employee contributions show global reach, highlighting the companies worldwide presence.
Given LinkedIn's global scope-75 percent of users are from outside the US, according to CIO-Coke is betting that a global focus will better position the company among a diversity of users across geography. The company is playing to its audience with specific content areas.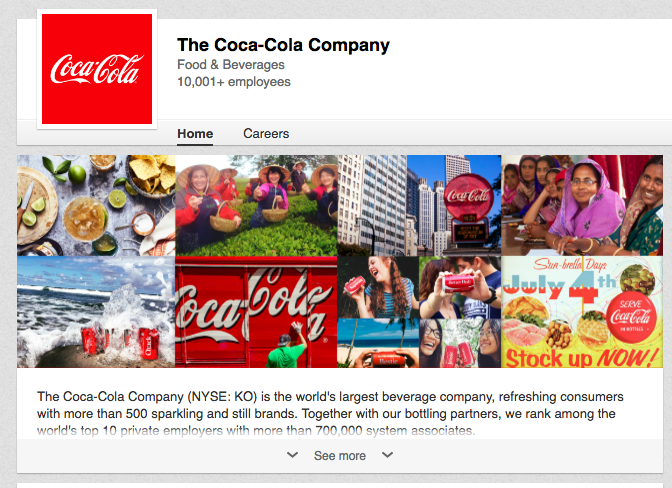 5. The Nature Conservancy
The Nature Conservancy is a nonprofit organization that relies in part on donors to achieve its mission. But on its LinkedIn page, the content is all about awareness. Posts aim to inform and enlighten readers on environmental issues, enhancing the organization as a go-to resource when it comes to all things conservation or environment oriented.
Aiding the organization's efforts is a wealth of beautiful photography, which is featured in every post. But that's where the gimmicks end. The Nature Conservancy isn't interested in clickbait-they want users to know they're getting trusted expertise when they click to read a Nature Conservancy piece. Long-form, multimedia content, like a piece on the global water crisis, showcase just how deep the organization can explore a single topic-perhaps much further than the typical media publisher. The Nature Conservancy is employing a "show, don't tell" strategy, letting the stories about the work it does (thanks to donor dollars) increase support for the organization.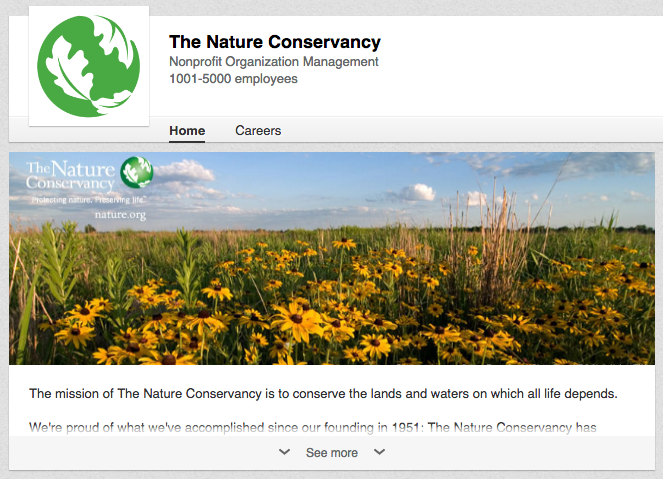 The common threads connecting these diverse companies are commitments to valuable and relevant content, and consistency of posting. These brands have determined what they want LinkedIn marketing to do for them-whether it's recruiting, sharing company news, providing expertise, or all of the above. The type of content they share arises from these goals and understanding of their target audience. From there, quality content helps drive the conversation.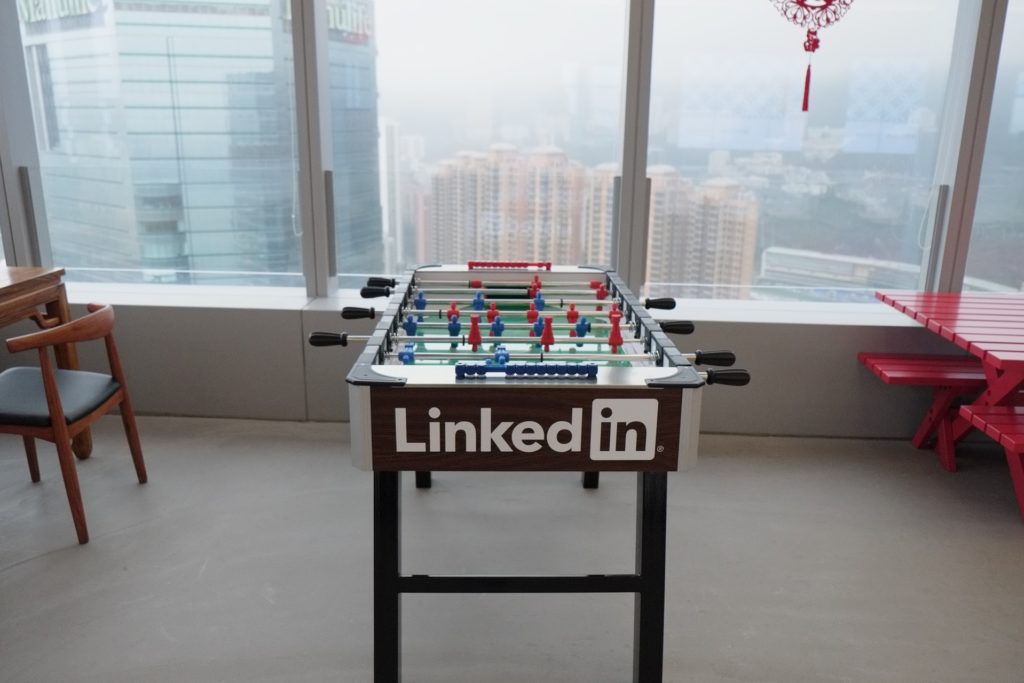 https://www.skyword.com/contentstandard/5-brands-with-highly-successful-linkedin-marketing-strategies/
https://www.skyword.com/contentstandard/5-brands-with-highly-successful-linkedin-marketing-strategies/
Krystal Overmyer