Content Strategy
5 Holiday Marketing Trends That Will Define Your Year-Round Strategy
By Jonathan Crowl on November 30, 2018
Shoppers often feel the pressure to perform at the holiday season-think about all the effort poured into purchasing gifts, planning holiday meals, organizing travel itineraries, and hosting friends and family. But as impossible as all these responsibilities may seem, the stakes are even higher for retailers.
Don't be fooled by the rush of shoppers through department store doors on Black Friday: Even with an uptick in business, brands are paying close attention to holiday marketing trends in hopes of creating any advantage they can over their competition. According to the National Retail Federation, holiday sales can account for up to 30 percent of most retailers' annual earnings, meaning it's a truly make-or-break season for brands.
Retailers are counting on a big end-of-year boost to buoy slumping performance throughout the rest of the calendar year, and falling short of expectations could push underperforming companies to make tough decisions about their future. For those brands fighting tooth and nail to earn sales, the key to a prosperous December is learning to view holiday tactics in terms of your full-funnel marketing plan. No brand can count on a hugely successful sprint to hit their sales goals without understanding how to integrate their holiday marketing into their larger, ongoing strategy.
Here are five popular holiday marketing lessons for 2018 that marketers can use to build audience anticipation and connect with shoppers throughout every season.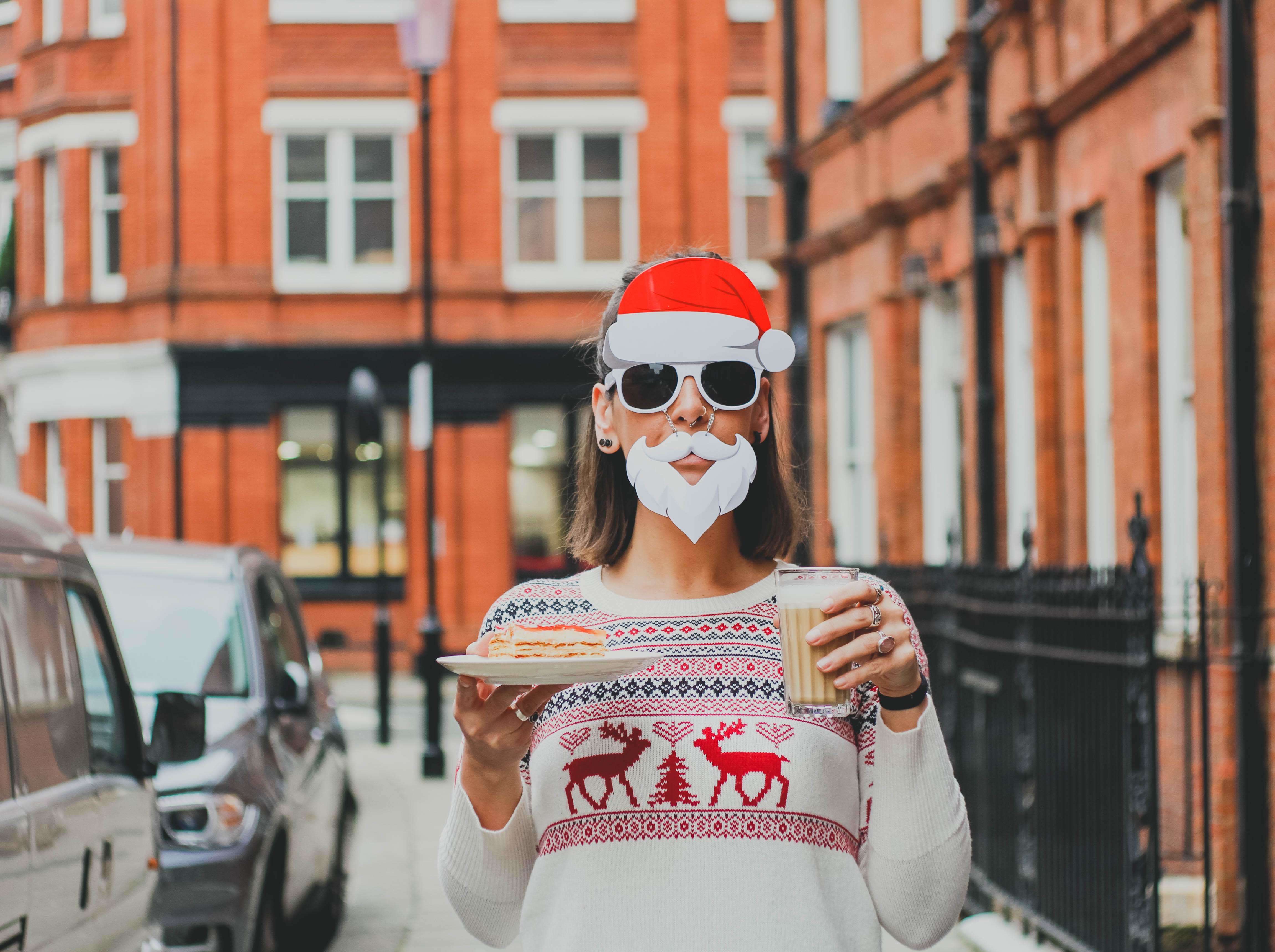 Image attribution: Toa Heftiba
1. The holiday marketing season functions as a funnel.
Given the longer life cycle for holiday marketing, brands are taking a more gradual approach to campaigns that better utilize the full funnel. Late summer and early fall the focus should be on building email lists, developing holiday-focused SEO content, and growing your social audience, according to Inc. October and early November are ideal months to build interest and consideration by engaging with potential customers and responding to feedback from your audience.
After Thanksgiving Day, your strategy should switch over to focusing on conversions, and your marketing energy should be spent on campaigns designed to drive a sale. This isn't the time of year to devote your marketing efforts into building your reputation or brand awareness. You've already grabbed their interest months beforehand by building a memorable brand voice and using content to tell an intriguing story. Now, shoppers are looking for gifts, and retailers need to position themselves front-and-center to be the purchase destination by focusing on marketing that prioritizes the customer experience.
2. Personalized shopping recommendations are on the rise.
Recommendations are nothing new, whether they're driven online or through knowledgeable store associates. But the tools used to generate these recommendations are getting better, and they're shaping more relevant, rewarding shopping experiences for customers.
Artificial intelligence and machine learning are making it possible to fine-tune product advertisements, resulting in more intelligent display and re-targeting campaigns while also generating better suggestions on your e-commerce site, according to Marketing Dive. Through in-store clienteling and other in-hand mobile solutions, store associates can have access to a customer's shopping history and use platform-based tools to recommend related products they may enjoy. These recommendation tools can have a direct impact on your brand's ability to secure sales in the final weeks of the holiday season, but they also offer value during the research and consideration phases of the holiday season, helping customers discover items they might not know about.
3. Cohesive storytelling is a priority across all channels.
As consumers get inundated with marketing content and brand touches from your company as well as your competitors, it's easy for all of this content to blend together. When everyone's making content around the same holiday standards and winter tropes it can be more difficult for brands to distinguish themselves from the rest of the pack.
But some leading brands are using storytelling strategies to unify their marketing campaigns, create a consistent brand story, and elevate their pitch to consumers beyond the typical holiday shopping noise. Apple has always been great as using stories to create memorable holiday content, and this year is no exception with the brand's engaging "Share Your Stories" campaign. The campaign is built around TV and online video ads but also leverages other digital channels to create a cohesive, multi-pronged brand experience.
By telling a cohesive story that extends across all channels, brands can set themselves apart from their competitors while also creating inroads for greater emotional appeal and connection with their customers that won't fade once the festivities are over.
4. Instagram is becoming a social sales driver.
Facebook remains the top draw in terms of marketing dollars, but Instagram is likely to make a big impression on marketers this year. A recent AdStage study found that Instagram had a 41% increase in its CTR at the start of 2018 compared to the year before, making Instagram a hot destination for brands determined to cash in on big ROI.
While Instagram has traditionally been a difficult place to drive conversions and sales, new shoppable marketing technology now allows advertisers to leverage the social network for referral traffic and online sales. Marketers should expect Instagram to make big waves this holiday season and serve as a major source of engagement in the months to come.
5. Get a jump-start on holiday planning.
From a marketing perspective, the holiday shopping season is a long game. Most brands begin their holiday campaigns no later than October, and that's just for lower-funnel strategies like pre-Black Friday sales. When you consider building a full-funnel holiday marketing strategy, most campaigns begin as early as July, according to Business News Daily.
When mapping out your marketing approach for these earlier months, consider using suspenseful, episodic content to tease the brand's exciting holiday offers or its plans for the holiday season. This kind of content doesn't push for conversions or other consumer action-it plants an early seed in shoppers' minds, so that when they start their holiday shopping activities, they'll remember your brand on the way to the checkout lines.
There's no time to waste-take whatever lessons you can and use them to drive a boost for your brand, and lay the groundwork for a holiday marketing strategy that serves you all year-round. Make sure you're consistently keeping up up-to-date on your planning by reading about the latest insights and developments in marketing and subscribing to the Content Standard newsletter.

Featured image attribution: freestocks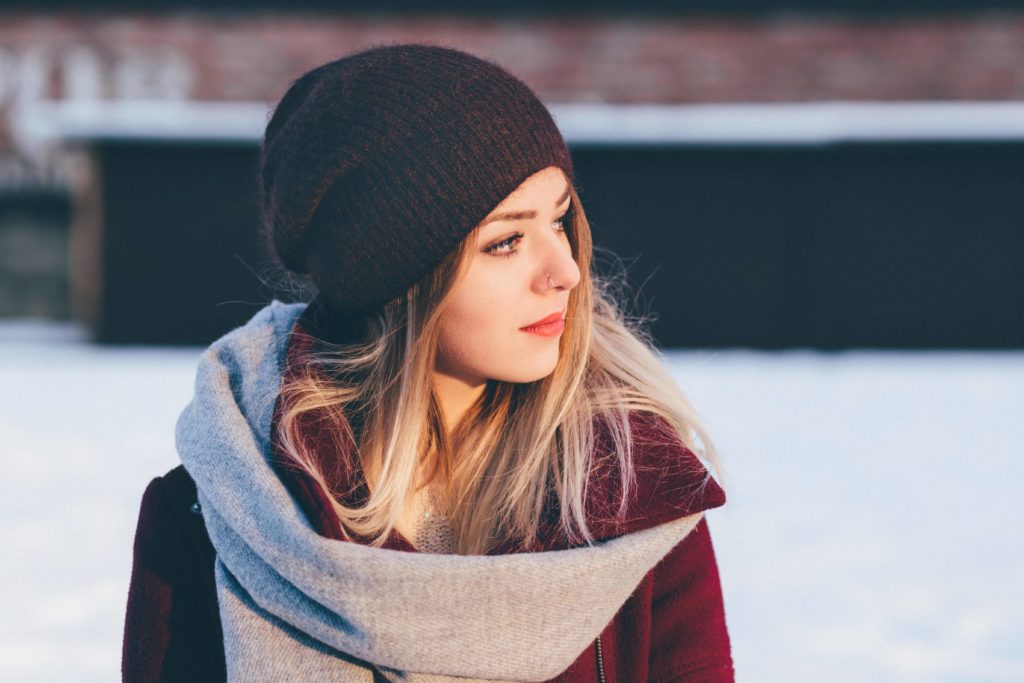 https://www.skyword.com/contentstandard/5-holiday-marketing-trends-that-will-define-your-year-round-strategy/
https://www.skyword.com/contentstandard/5-holiday-marketing-trends-that-will-define-your-year-round-strategy/
Jonathan Crowl