Creative Thinking
5 Tips on How to Write a Case Study that Tells an Engaging Story
By Taylor Holland on March 15, 2016
As a journalist-turned-brand storyteller, I never would have believed I'd be saying this, but I enjoy writing case studies. I know that sounds crazy, but hear me out.
Case studies get a bad rap for being long, boring advertisements that are full of facts, figures, and promotional content. And many-perhaps even most-of them are. But done right, a case study doesn't just toot the brand's horn. It tells a powerful story about how that brand's client innovated to overcome industry challenges. It provides insights readers can apply to their own businesses. Of course, it also makes a case for how the brand's products or services can help customers get better results, but it does so in a subtle way that reads more like thought leadership and less like bragging.
Research from the Content Marketing Institute shows that B2B companies still rate case studies as a top priority in content strategy, with 77 percent using them to engage prospects.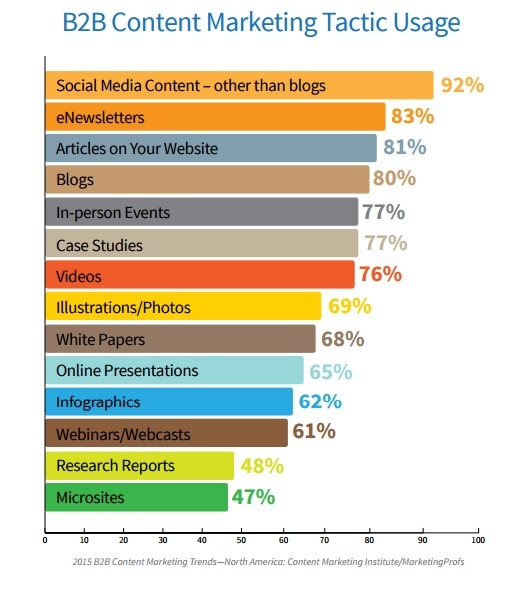 Yet, marketers' confidence in case study effectiveness has declined dramatically in the last few years. In 2014, 65 percent said case studies were effective. A year later, only 58 percent thought so.
The problem? Marketing departments don't know how to write a case study that tells a great story. Instead, they crank out data-filled advertisements, without taking the time to craft a strong narrative. So the case study basically amounts to: "This company's numbers were really terrible, our brand rushed in to save the day, and suddenly the client's numbers were off the charts."
There's plenty of data and plenty of product description. What's missing, however, is the compelling story.
How to Write a Case Study that Doesn't Put Prospects to Sleep
Case studies might not seem like a natural medium for storytelling. The way most are formatted-with clearly labeled sections for challenges, solutions, and results-makes it easy to plug in some data and descriptive text, and perhaps a customer quote, and then call it a day.
These are all important elements of a good case study, but they're not enough to create an engaging piece of content. The challenge for content marketers is to wrap the facts and figures up with a story that's memorable and relatable, or at the very least, interesting.
Try these five strategies to breathe some life into your next case study:
1. Make Your Customer the Hero, With Your Brand as a Supporting Character
With blogs, whitepapers, and many other forms of content marketing, the most effective way to engage audiences is usually to mention your brand as little as possible-to position your company as a thought leader by providing industry insights and helpful tips, rather than talking up your products and services. With case studies, the whole point is to illustrate how your products or services look in action, and how they get results for customers.
Still, the best way to accomplish this is by approaching the story from the customer's point of view. The customer is the main character: an industry leader and innovator who found creative ways to solve business problems (using your product, of course). If the customer is Frodo, you're Samwise-always there in the background and an integral part of the story, but not the protagonist.
For example, this case study from GE Health begins with the story of Dr. M. Narendra Kini, when he was first appointed president and CEO of Miami Children's Hospital. It outlines the objectives that were set for him when the board hired him, the challenges he identified once on the job, and his thought process as he set about finding ways to overcome these challenges. GE Health isn't even mentioned until the sixth paragraph, when Dr. Kini asked for the organizations help implementing his vision.
The case study goes on to make a powerful case for GE's solution, with impressive data and customer quotes. But GE is never the main character, just a supporting player who helps the hero complete his journey.
2. Make Your Hero Relatable
The best way to turn a generic case study into a storytelling opportunity is to put a human face on it. That means interviewing real, live people and sharing the story in their words.
My favorite part of writing case studies is conducting customer interviews-talking to smart business leaders who identified challenges or simply knew there was a better way to approach a problem, hearing about the different options they considered and why they chose my client's company to help, and then finding out about the creative ways they applied the new solution. Simply put, I enjoy learning not only how they did it, but why they did it.
Many case studies include one or two generic customer quotes that basically say, "Working with XYZ company was the best decision we ever made." While these shout-outs are certainly important, customer quotes are also a powerful way to add depth and credibility to the story.
For a case study to help convert prospects into customers, those prospects need to understand how the information applies to them. And they're more likely to relate to other business leaders in their industry-or in similar industries-than they are to your brand.
3. Paint a Compelling "Before and After" Picture
Most writers have, at some point, heard the old adage "show, don't tell." Rather than saying the customer got better outcomes after implementing your solution, prove it, using both data and anecdotes.
Presumably, your customer was doing the same work before your company came along. How did the customer accomplish the same goals in the past, and how are they accomplishing them now? If you answer both of these questions with a strong story and compelling data, you don't have to say the situation is better now, because you will have shown it.
Take this case study from IBM, for example. The customer, Santos Ltd., is a leading oil and gas producer in Asia and Australia. To keep its pipeline operating and reduce downtime, Santos needs to analyze the data it receives about the pipeline, wells, pumps, compressors, and other equipment that makes up its extensive infrastructure.
The case study clearly describes (mostly in the client's own words) how the company accomplished this in the past, the limitations of the previous system, and the high cost of not having the information it needed. After painting the "before" picture, it goes on to describe what operations looked like "after" the IBM Analytics solution was implemented.
At no point does the case study need to say, "Things are better now." That is more than implied.
(Full disclosure: I contribute regular blog posts for IBM's MobileFirst website, but I did not write this case study.)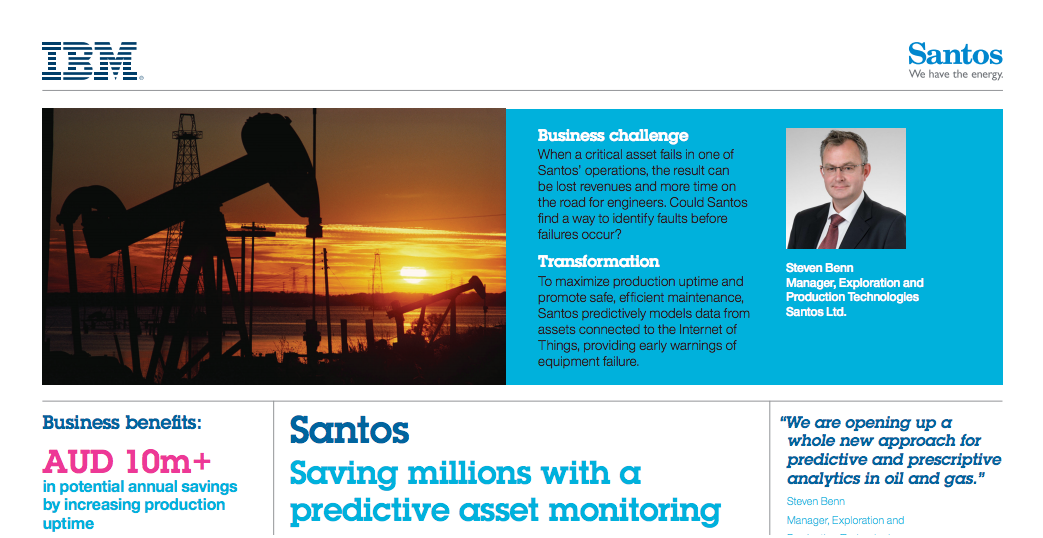 4. Let the Customer Toot Your Horn
The point of any case study is to make the case for why prospects should choose your brand. They need to feel your brand is credible and capable of delivering results. And they're far more likely to trust the word of their peers. After all, you're trying to sell them something; your customers are just sharing their stories.
This Google Search Appliance case study, featuring retailer Speedway Motors, includes plenty of data that illustrates how Google's solution outpaced the customer's original search application. But that data is backed up with compelling customer quotes, explaining why the original solution wasn't good enough, why they chose Google, and how the increased search speed makes a difference for their company.
Rather than saying, "Google Search is great," they explain why. That makes for a better story and a stronger recommendation.
5. Illustrate your story with strong visuals
Many case studies include a couple logos, and the rest is text. But even the best-written content is more interesting and engaging when you include visuals. Not only do pictures break up content, but people process visual images up to 600,000 times faster than text.
As you're writing and designing case studies, consider which data could be turned into a small infographic or chart. Rather than just including a few stock photos of your product, can you take-or get your hands on-photographs of the featured customer using your product?
Showing real people using your product, and telling the story of how they do it, puts a human face on your brand. And that makes case studies far more powerful than using data alone.
For more on creative thinking and the art of brand storytelling, become a Content Standard Insider.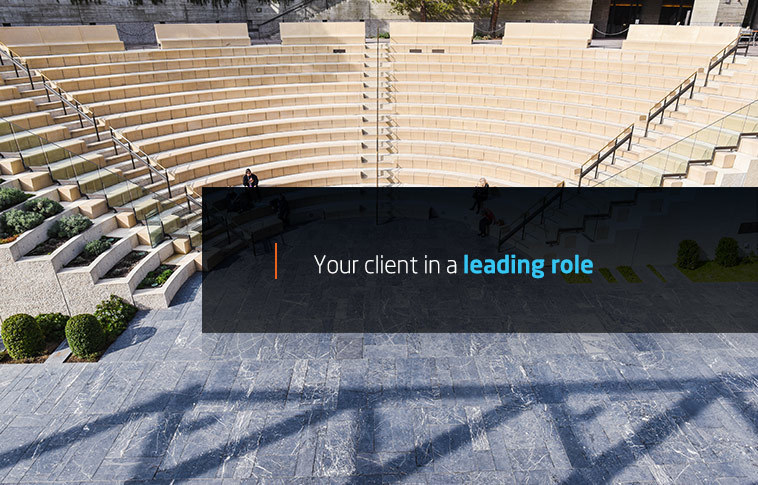 https://www.skyword.com/contentstandard/5-tips-on-how-to-write-a-case-study-that-tells-an-engaging-story/
https://www.skyword.com/contentstandard/5-tips-on-how-to-write-a-case-study-that-tells-an-engaging-story/
Taylor Holland