Creativity
6 Global Marketing Experts Share Their Strategies for Expanding into Europe
By Carlos García-Arista on September 22, 2016
In 2011 the Belgian firm i-SCOOP organized a content marketing roundtable where European panelists exchanged ideas with the man who coined the term content marketing: the founder of the Content Marketing Institute Joe Pulizzi. Those global marketing pioneers have since met regularly at such events as the Content Marketing Conference, where they offered a very interesting picture of the state of the sector in Europe that included its "lack of awareness about content marketing in general and about strategy and possibilities particularly."
There has been a notable marketing transformation in Europe since 2014-but many European marketers still struggle with their content marketing strategies. According to Hubspot's 2016 European Content Marketing Report, the majority of European marketers cited that content marketing is "the single best way to improve their marketing to generate more leads and sales in 2016"; despite that, however, 72 percent of businesses surveyed "rated their content marketing as limited, basic or inconsistent." What's more, 57 percent of marketers said content frequency is a concern, but Hubspot's report seemed optimistic in this regard: "as marketers learn more about, and adapt to content shock, this trend may change in 2017 as they spend more time on less content, increasing quality and promotion power."
To learn the state of content marketing in Europe this year, I spoke with the aforementioned roundtable panelists-as well as a few other global marketing experts. Here is what they had to say about the best content strategies for Europe in 2016 and how to get the creative thinking process started in these latitudes.
Are There Content Marketing Strategies That Work Better or Worse in Europe? If So, Why?
Content, Communication, and Community-Building Strategist at Communityworks-Geneva, Switzerland
B2C companies and software services are ahead of the curve in understanding the effectiveness of content marketing. I believe it is because they are forced to be helpful to customers. Pushing product-based content doesn't win hearts.
B2B companies, especially the larger ones in more traditional industries, seem to be behind in implementing content marketing strategies that work, and I believe this is why:
They don't believe their audiences are online.
They still aren't convinced that "being the answer to a problem" will equate to more traffic, sales, or growth, and feel more comfortable with the status quo.
If they do believe in 1 and 2, they still have a hard time shifting the spotlight away from products toward people-focused content.
But here are the facts:
European consumers purchase based on an average of five searches and peer influence.
The average European owns 2.3 digital devices.
Norway leads Europe and the world in connectedness at 96 percent.
Forty-one percent of Western Europe and 32 percent of Eastern Europe are active daily on social media.
Spain (27 percent), Italy (23 percent), Germany (20 percent), and France (16 percent) are leaders in e-commerce mobile purchases as of December 2015.
If brands want to tap into that, they need to begin creating content their audiences are searching for. It seems overwhelming and off-putting from a resource and budget perspective, but they can start small and make the case for content marketing in two ways: first, by tapping into sales and customer service teams to get insights on what customers are unhappy about, and second, by setting up a social media monitoring dashboard to monitor for keywords, interests, and brand mentions.
These two ideas combined give marketing teams more than enough to put their creative thinking into action and form a content strategy that will resonate with customers.
"Brands need to begin creating the content their audiences are searching for."

Head of Content and Digital Strategist at Kantar Media-Paris, France
I believe that today's brands need to think about developing content strategies that don't overlook the fragmented distribution ecosystem, and create a specific approach for each channel.

In the US, brands are really starting to take targeted and meaningful approaches [to content marketing]-much more than in Europe. Creating content for VR or chatbots is very different than content you would create for your [brand's] blog or a PR placement. I tend to say that we are entering the era of "immersive content," and that's very exciting for us professionals.
"Create a specific approach for each channel."
Certain content strategies do work better in Europe [than they do in] the US. Europe is not what one could call a homogeneous market. The main challenge is always the local language. If a company wants to expand into Europe, knowledge of the local language, market maturity, buyer behavior, and content preferences usually matter. (I say "usually" because sometimes it doesn't matter so much: e.g. in the medical or investment-banking industries the working language is English anyway, and the field of expertise is global.)
But in general terms, content marketing that works well in Europe is highly localized (both in language and in theme). Sometimes European marketers make the mistake of creating a content campaign to roll out across Europe without adapting their content to the specific target market and buyers in the specific countries.
The best marketing strategies are adapted to the needs of the customer. In Spain, a buyer of office furniture looks at office requirements in a different way [than] a buyer in the UK or in the Netherlands. There are cultural differences-and they count. There's no one-way-fits-all solution.
"Europe is not a homogeneous market."
CEO and Cofounder at hoyreka!-Madrid, Spain
It's a well-known fact that some brands still plan their content marketing strategies for Europe without paying much attention to the language they use. It's important to have native British-English speakers create original content for the UK; most of the European Union countries tend to follow British English as well. When the budget allows it, producing original content in the local language, or going multilingual, guarantees the best results.
In the same way, it's important to consider the coexistence of different languages within national borders. In Spain we have Spanish, the most spoken language, and then some territories have their co-official languages: Galician, Catalan, and Basque. When a strategy is specifically focused on those publics, a careful decision has to be made about the language to use. In any case, it's always essential to work with native writers for each language.
"It's important to consider the coexistence of different languages within national borders."
Digital Marketing Manager at Degroof Petercam-Mechelen, Belgium
The first thing that stands out in the European market is, of course, the language issue. Although many Europeans are now fluent in English, this doesn't mean that they prefer to be addressed in that language.
Fortunately, there's an easy way out: visual content. And YouTube, for example, has a pretty decent closed captioning feature that is worth investigating.
"A way out of the language problem: visual content and technology."
Founder of Y Content and Cofounder of Content Marketing Fast Forward-Amsterdam, the Netherlands
In 2013, we identified some patterns in European content marketing based on case studies. Back then, the big differences were in scale and level of maturity. We found exactly the same in a study we did last December.
We identified three drivers for maturity: the size of the company (bigger companies [tend to] mature faster); the level of fluency in English (this helps to adopt content marketing insights faster, as they are often only available in that language); and finally, a positive attitude in regard to marketing innovation in different countries, which is more likely to be found in the UK, the Netherlands, and the Nordics.
The biggest difference between the US and Europe is that here in the US [AJ Huisman replied to my email from the Content Marketing World in Cleveland] we see how marketing automation rapidly steps up to the next level, e.g. machine learning, AI, etc. The EU market is playing catch-up on this front, and the gap between adoption and the technical offering is getting larger.
"The biggest difference is marketing automation."
For more insights on global marketing transformation and tips on growing into the European market, subscribe to the Content Standard Newsletter.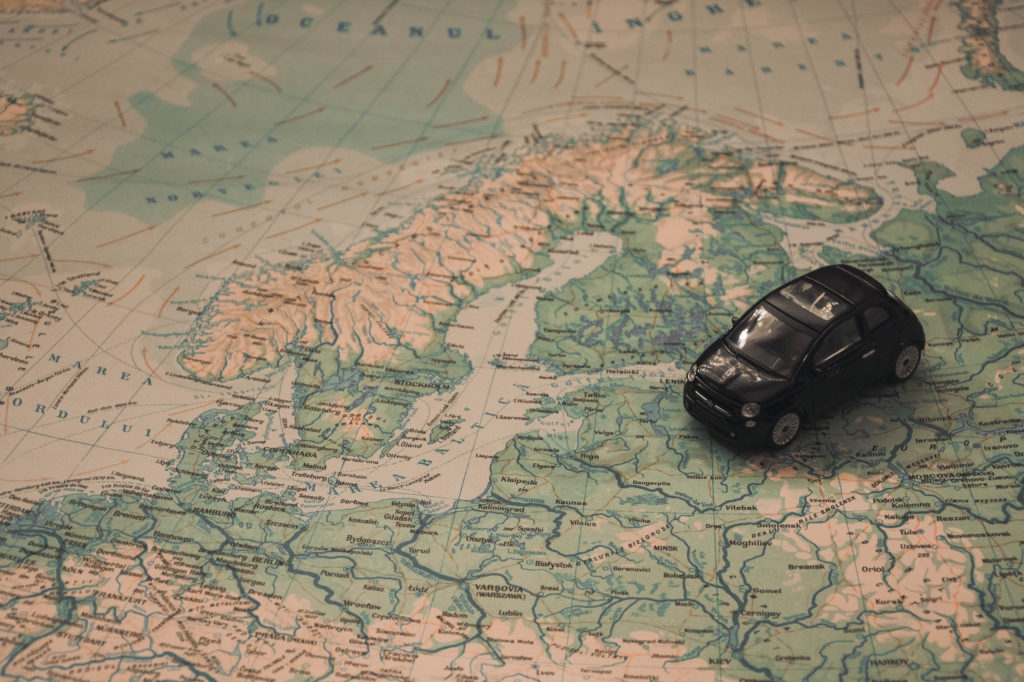 https://www.skyword.com/contentstandard/6-global-marketing-experts-share-their-strategies-for-expanding-into-europe/
https://www.skyword.com/contentstandard/6-global-marketing-experts-share-their-strategies-for-expanding-into-europe/
Carlos García-Arista