Content Strategy
Give Your Event Marketing a Boost with an Integrated Content Strategy
By Jonathan Crowl on October 19, 2018
Events are no small investment for any company. Whether you're traveling to industry events or hosting one of your own, the resources required to organize, plan, and execute outreach to prospective partners and clients is often taxing on a marketing team.
It doesn't help that ROI measurement for an event marketing strategy can be difficult to pin down, even with some reliable metrics at your disposal. According to a recent study from Harvard Business Review, only 23 percent of companies say they're capable of measuring ROI for their events.
That's a problem for brands, since the HBR study also argues that businesses are facing heavy pressure to expand beyond digital outreach to offer in-person experiences built on human connections. Events can function as a centerpiece of these efforts, but the event itself doesn't have to exist in isolation from other marketing strategies. By incorporating content campaigns into an event marketing strategy, it's possible to extend the life of the event through pre-event and post-event content strategies.
Here's a look at how to evolve the role content plays in your event branding, and how it can help support the ROI case for your next event.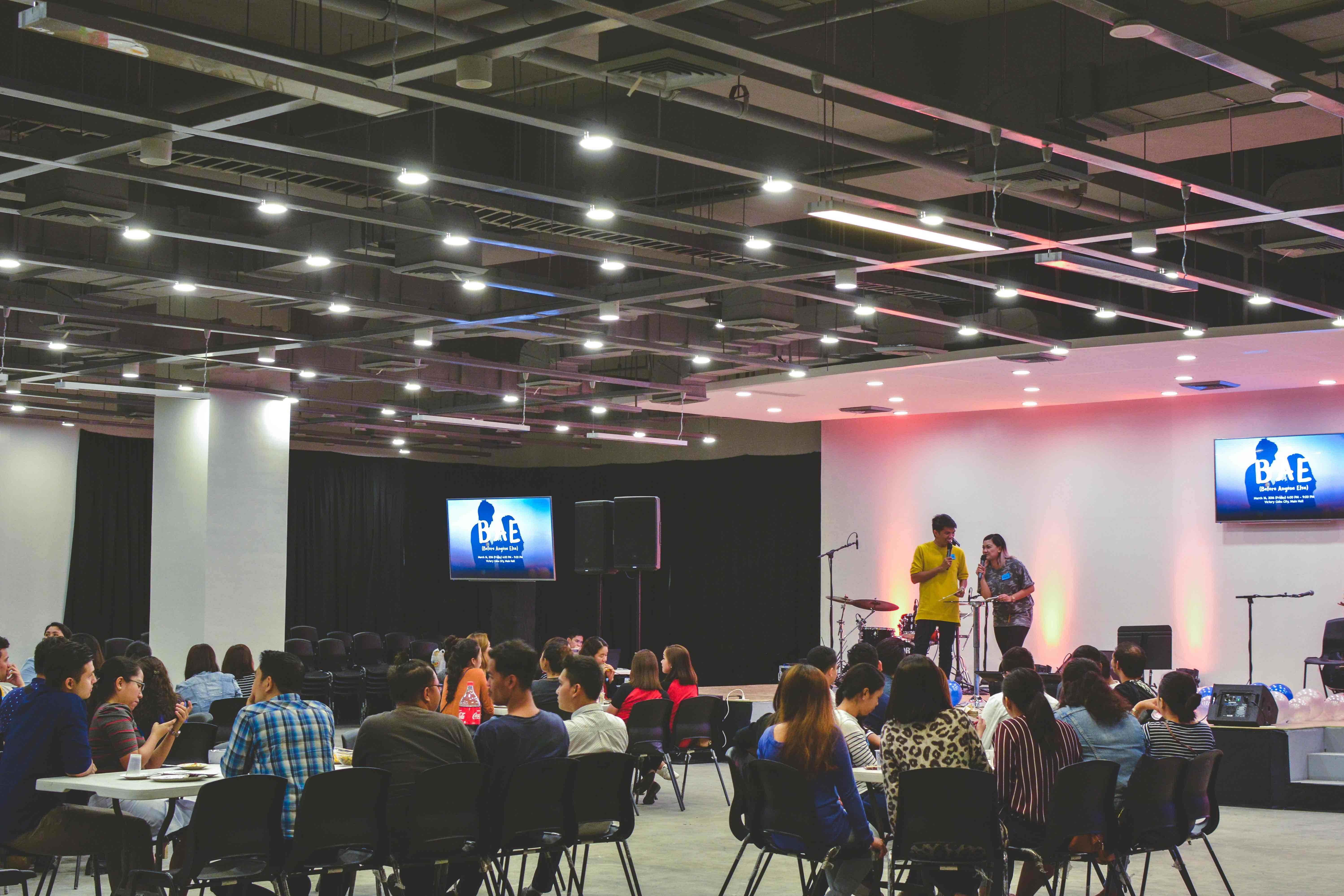 Image attribution: MD Duran
Redefining the "Event" as a Content Channel
To understand the integral role content can play in event marketing efforts, it's important to think of event marketing in relation to content strategy. Events present a natural crossover opportunity with other types of marketing strategies, and content is no exception. When properly incorporated into the event, this content can enrich the event experience, support efforts to deepen relationships, and solidify new connections fostered by the event.
Successful content-centric marketing organizations understand the value content offers in both individual marketing departments and as part of a larger cross-channel brand storytelling experience. Content can be used to generate pre-event excitement and awareness among its target audience, and then the event itself can function as an integrated experience by combining traditional elements of event marketing with a number of content channels.
Most event marketers have embraced a social media component to events: Branded hashtags, check-ins, social contests, and other sharing incentives are an obvious way to partner events and social content for greater engagement through each channel, increasing visibility for the event and the brand, according to the Content Marketing Institute. Visual content is also well-suited to event branding, since it is easily visible to large audiences and can help keep event attendees intellectually engaged.
The one qualification to this content strategy is that content can't be copy-and-pasted from other campaigns. If your event has a specific tone or core messaging for your audience, content must serve that messaging to keep the event experience focused and relevant.
If your event takes place every year, it's worth building a 12-month content plan that will map out all event content. Using a content management system to plan content specific to your events channel allows your brand to maintain consistent messaging and effectively promote the event throughout the year. This approach also helps your marketing team understand how the channel connects to content initiatives happening across other divisions, regions, and departments in your organization.
A challenge facing marketers wanting to integrate content strategy into events is that this additional content-especially campaigns built to specifically serve events-raises the bar for the event's ROI. When event budgets already comprise a large chunk of a department's annual operating budget, this additional investment may not be an easy sell for marketers or business leaders. But when implemented properly, this content can pay for itself and boost event ROI all at the same time.
Turning to Content to Support ROI Measurement
While content can enhance the experience of an event, it also plays a crucial role in generating data points that can better illustrate your event marketing ROI. In that sense, the cost of content isn't only balanced out by the improved performance and ROI of an event: It also helps marketers understand the success of that event, as well as its shortcomings and where event branding and strategy can be improved in the future.
Image attribution: Marcos Luiz
Post-event surveys and drip email campaigns, for example, can provide direct insight into the success of an event. According to PCMA, surveys provide the most direct, sentiment-based information about an event's success. Drip campaigns, meanwhile, should be built specifically for event attendees, and they can serve as an extension of the relationship cultivated at the event. To some degree, the ROI of both the drip campaign and the event itself presents a problem of attribution-just like any digital path-to-conversion-meaning each organization must figure out how to divide credit for these results between the initial event and the subsequent, related content campaign.
Brands should also consider direct mailings or more intensive campaigns like executive door openers, which are initiated by the event itself and can serve as an extension of the event's themes and core messaging. Brainstorm ways to turn the event into a launching pad for original content: Video content featuring the event, podcast interviews with keynote speakers and prominent attendees, original research built from attendee surveys, and other forms of original content can be more affordably produced when they originate from a brand event. Months of planning are often required to seize upon this opportunity, but it provides a cost-effective path to original content creation that can defray some of the perceived cost of an event.
After the event, an analytics platform should be able to incorporate the results from your various content campaigns to determine both the estimated ROI of the event, and the impact content has made on your event marketing strategy. If your brand has hosted or participated in events in the past, you can use those examples as a baseline for performance when content isn't involved. Again, since a number of factors can make accurate measurement tricky, a side-by-side comparison might not provide the complete picture of how content has elevated event performance, but there will be data points that offer insight into the benefits of incorporating content into event strategy-and even limited data points will strengthen your argument when making your case to executives.
As consumers behaviors show a growing preference for in-person experiences and brand relationships, events provide a natural channel for engagement. But even though content marketing around events increases the price tag, an integrated marketing strategy ultimately offers brands two-fold benefits-strengthening relationships and amplifying event marketing efforts while creating new data points to paint a fuller picture of event ROI.
Skyword360 technology can help your brand create, manage, and publish content to suit the needs of every marketing channel from events to social media. Learn more.
Featured image attribution: Michal Parzuch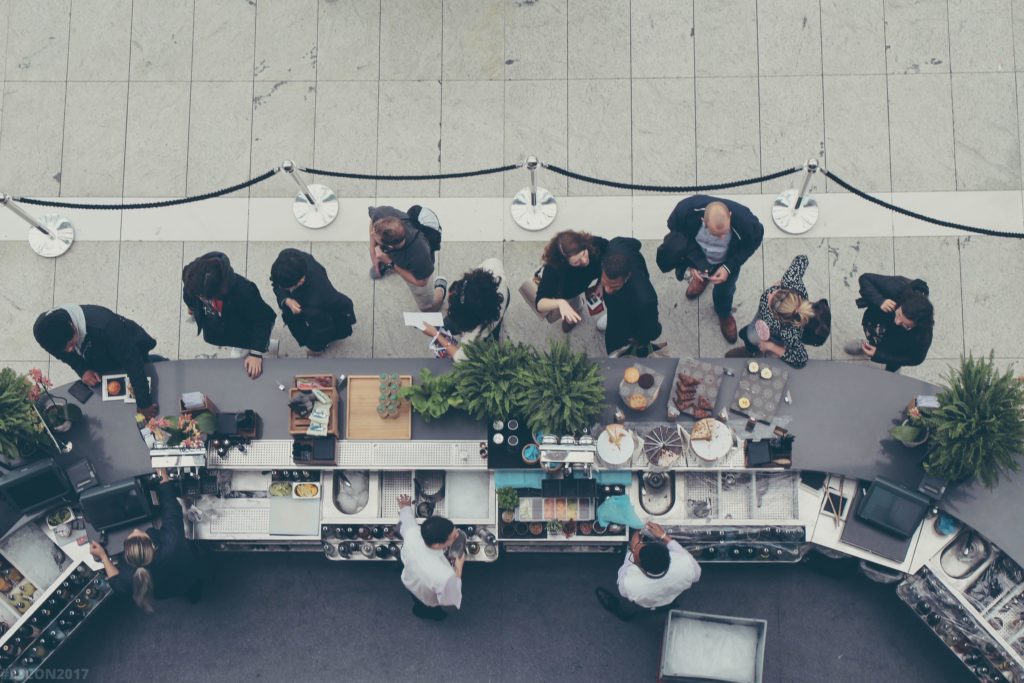 https://www.skyword.com/contentstandard/give-your-event-marketing-a-boost-with-an-integrated-content-strategy/
https://www.skyword.com/contentstandard/give-your-event-marketing-a-boost-with-an-integrated-content-strategy/
Jonathan Crowl