Creativity
Beyond the Infographic: 5 B2B Visual Content Marketing Trends to Watch in 2018
By Liz Alton on January 8, 2018
Visual content marketing is on the rise. While great design and powerful branding have always had a place in B2B marketing, it's never been more important. Buyers are busy and often consume marketing materials on their mobile phones during a long commute or between meetings. Strong visuals help readers absorb information quickly, while also providing highly shareable content that can be reviewed by members of a buying committee.
B2B marketers are facing intense pressure to find visual ways to tell their stories. Product photos, infographics, and data-heavy white papers and e-books have all been popular in the last two years. Many brands have explored video formats, ranging from overview videos to quirky TV shows.
I spoke to top content marketers in the trenches to get their take on what's working in the year ahead. If you're looking ahead and struggling to find your own voice within the visual content marketing space, read on to find B2B content marketing examples that can spark your own creative impulses.
Beyond the Infographic
One of the ubiquitous formats within B2B is the infographic, and it's easy to see why. You can frame original insights, data, visuals, and more to tell a story, help users understand your products and point of view, and condense a significant amount of information into a single page. When infographics are well-developed, they're easy to share across formats. They can even go viral, picked up by business publications, popular blogs, and industry trades.
To be clear, infographics aren't going away. B2B marketers will continue to leverage them as part of their overall marketing toolkit. However, the space is much more crowded than it was even a year ago. Marketers face additional pressure to find captivating hooks and timely and interesting data and to create storylines and insights that deliver a real punch to their audiences. In order for most brands to get traction with infographics and stand out, strong distribution strategies-including content partnerships and paid promotion-may be necessary. Simply producing a basic infographic isn't enough. A really stellar infographic may take a significant investment of intellectual capital, design innovation, and promotional dollars to make a splash.
At the same time, audiences are used to seeing infographics, and many are looking for other innovative and complementary B2B content marketing examples.
"B2B marketing leaders will push far beyond infographics in 2018. They will focus on video, animator videos, quiz lead campaigns and native advertising programs that help bring the brand to life visually," says Robb Hecht, adjunct professor of marketing at Baruch College and a digital consultant who has held positions at the world's top agencies.
Let's take a closer look at five emerging forms B2B marketers can tap into to capture audiences' attention and make a significant impact in the market.
Visual Story Forms
"One trend that has made a huge rise in 2017 (although Snapchat has had it longer) is the 'story' concept, and I think it will be embraced by even more businesses in 2018. These compilation videos that last for a limited time and then go away have been embraced by Instagram, Snapchat, Facebook and others," says Chris Barrett, vice president of Mustang Marketing.
He continues, "The new challenge this has created for marketers is a faster-paced demand for content-a change from the days when videos took weeks to create-giving way to a new era of addressing the on-the-spot demands of today's new media."
One of the benefits of using the story concept is that it allows brands to share content that's relevant now, without clogging up readers' newsfeeds or disrupting a carefully curated image. Deloitte Digital has used Instagram stories, for example, to share behind-the-scenes highlights from conferences as they happen. Other examples include showcasing employees at work: GE has created stories that show their teams descending into volcanoes, working on giant turbines, and much more. Others provide fun bits of office culture or provide bonus materials related to a new product or service launch.
Bringing Video to New Platforms and Formats
Video continues to be hot, hot, hot.
"Innovation in B2B visual branding will really be in video for 2018. As paid social content strategies gain traction, B2B advertisers will continue to focus on LinkedIn as an impactful channel to reach target audiences with short video. Brands should pay attention to developing creative that grasps the buyer's interest through short hooks up front in the video that can grasp their attention," says Hecht.
Taking your video delivery to a new level will focus on two areas. One is experimenting with different formats. Animated video, explainer videos, compilations, and bringing different perspectives to video creation are all on the table. Highly polished brands are exploring how real-time and organic video resonate. Other brands are going high-end to ensure their timing, video quality, and production value are flawless.
Integrating video into your distribution strategies is also an important step. LinkedIn videos were rolled out late last year and provide a more dynamic way to engage on the B2B-focused platform. Illumination/Universal set designer Edwin Rhemrev's time-lapse video of his process is a great example of effective behind-the-scenes video that can bring your brand to life, show B2B buyers how you work, and help articulate points of differentiation. Other uses could include sharing interviews, takeaways from conferences or think tanks, inside views of company culture for recruiting, and much more.
The key is to think bigger and differently in terms of video this year. Assume that whatever you've accomplished to date is only the beginning.
Bespoke Photography
Images are part of your brand. Content with images performs better, and companies are increasingly tapping into stock photography databases and creative commons sites like Unsplash to bring their visual identity to life. There's just one problem-stock photos often feel too posed. They can also show up in your competition's materials, and truly great photos often show up everywhere. There's one image in particular, of a welder with sparks flying, that no less than three manufacturing clients proposed to me for blog posts or other content in the space of one month.
Here's the challenge: Common stock photos erode the unique visual position of your brand. Many B2B firms are working hard to find different angles. Instructions for finding photos differ between clients: Choose someone looking directly at the camera, or someone looking away; always go for in-focus; go for the visual interest of a distorted background. At the end of the day, a great stock photo can bring an idea and brand to life-but brands still run the risk of feeling undifferentiated or stiff.
Brands are looking into a range of custom image solutions. It might not be viable for every aspect of your branding, but high-value pieces in particular might be worth the investment. Limited run and premium photo collections that restrict the number of licenses they sell are a median option, being more differentiated and less costly. Other brands are hiring photographers to create a set of photos to go with specific campaigns or selectively curating work from creative agencies and photographers-for-hire and developing internal photo databases.
Whatever direction you're going-and no matter what your budget allows-B2B marketers should be asking the question, "Does our photography tell the right story?"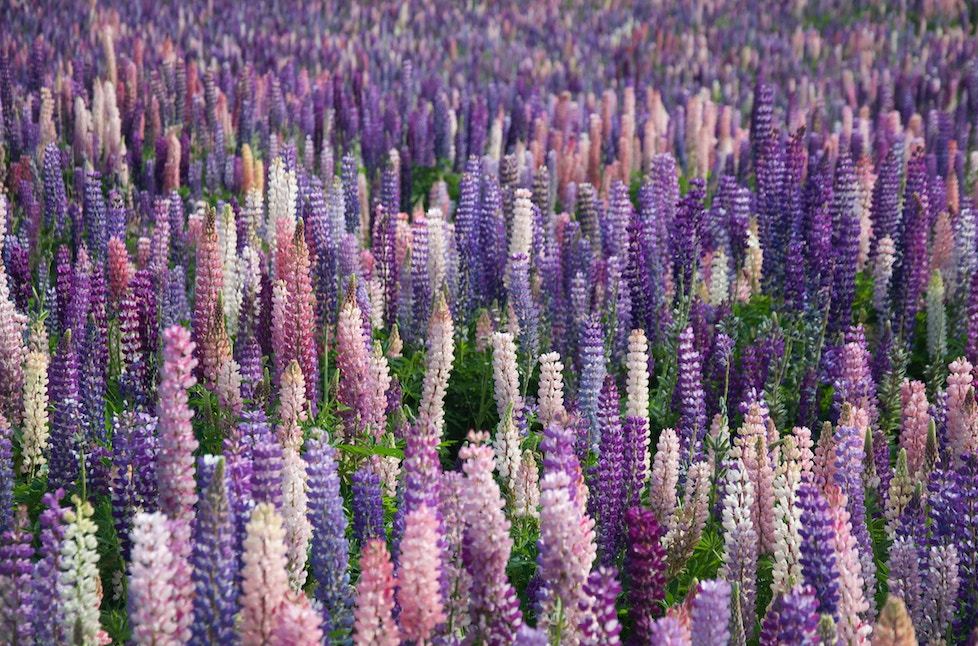 Image attribution: Kassey Downard
Data Visualization
"Brands, especially those with serious missions, are forced to communicate faster and with greater impact. Thus, the popularity of data visualization and video is growing," says Olga Tsubiks, founder of Data for a Cause and a data visualization consultant at Slalom.
She notes, "Infographics are a static representation of the data. Next comes interactive data visualization with digital imaging and video content."
She went on to say: "Data visualization combines visual representation of data (charts, graphs) with images, video, and text. Data visualization is more likely to capture the attention of the customer. It is also absorbed quicker by the brain, allowing marketers to communicate with greater depth. On top of that, the interactive features (filters, buttons) allow users to narrow down and 'customize' the story to their interest/liking."
In a sense, infographics were one of the first major mainstream examples of data visualization at scale. However, B2B brands are quickly diversifying their data efforts and looking for sophisticated and interactive examples. Tsubiks recommends the work done by Global Forest Watch as one great example for B2B marketers to check out.
"Global Forest Watch provides apps and websites on protection of forests. They collect information on illegal forest logging for B2B use-land use, supply chain monitoring, and responsible investing. I love their approach to communicating such a complex issue visually. Within just a few seconds one can zoom in to their own location and see tree cover loss in their region or city, as well as tree cover gain-down to a tree! You can click on the play button and watch the change over time, explore other layers, and more. If a marketer would try to communicate the same information via text, it would be impossible to give such precise customization to location and provide so much detail to the person within the few seconds they stay on the website," says Tsubiks.
Interactive data visualization-with customized filters-will be significant in B2B industries from consulting to manufacturing to tech in the year ahead.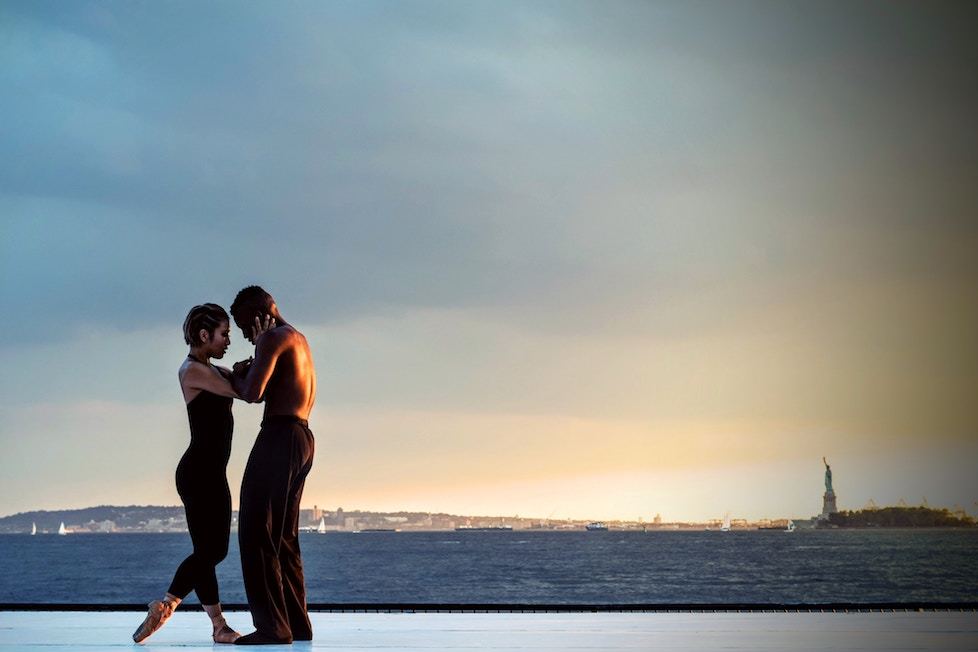 Image attribution: Tim Gouw
Animated Images
Animated images can help add motion to static pages, providing visual interest while also preserving the professional edge B2B brands need.
"I see innovation in visual content marketing happening mostly on page (meaning that it takes place on a branded website or even mobile app), through animation, and in video. Visual content such as introductory or explanatory video content or animated landing pages increases engagement, keeps users on your site longer, and greatly improves the brand's social media impact, due to how highly social media channel algorithms tend to favor video and images rather than text. Additionally, the big social media players now allow profile pictures to be animated, further emphasizing the importance of motion and video content in branding," says Marissa Ryan, founder and managing director of VisualFizz.
Looking for examples? Here are some of Ryan's top recommendations: "Hero Digital's homepage is 'gently' animated, engaging the user without being so distracting that we lose focus. Another great example is the Animated Logofolio [Behance Folio] from a Polish digital agency called Iteo. Their animated logos are beautifully designed, highly functional, and definitely capture the user's attention."
Within the B2B space, visual marketing is both an opportunity for growth and a call to action. If you're focused on photography, can you elevate your presentation and differentiation by hiring a photographer or taking your stock purchases up market? If you're leaning into data visualization, can you use interactivity and customization as your North Star for a successful buyer experience? Finding your voice within the visual space can be challenging, especially as a B2B brand, but it's worth it. Brands that innovate and crack the code on visual content marketing in the year ahead will stand out and be one step closer to closing the next sale with their target customers.
For more stories like this, subscribe to the Content Standard newsletter.

Featured image attribution: Todd Cravens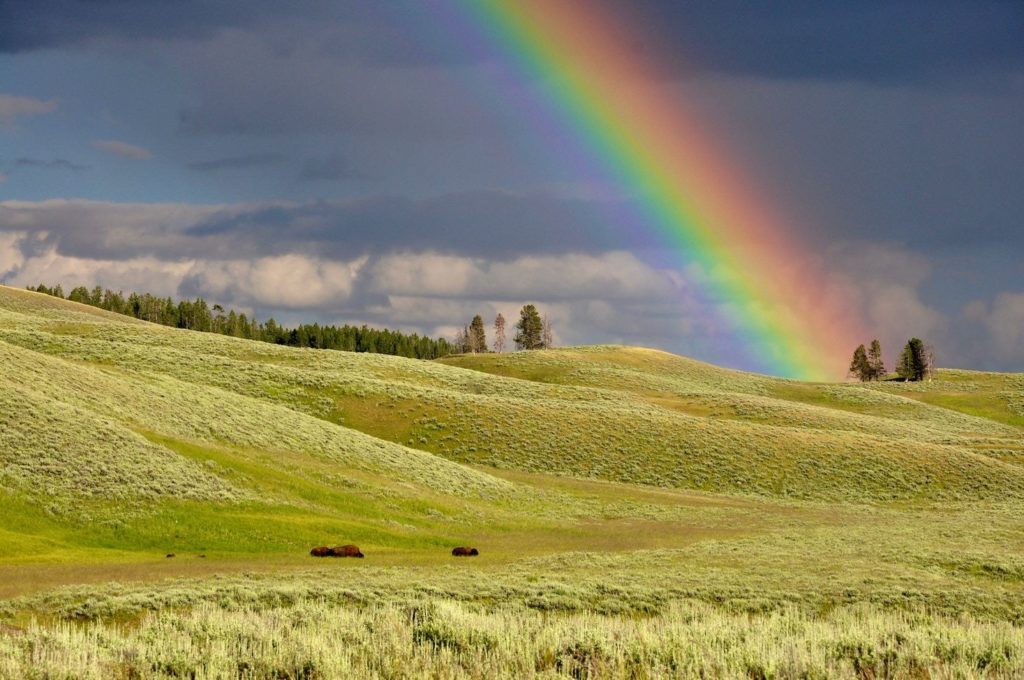 https://www.skyword.com/contentstandard/beyond-the-infographic-5-b2b-visual-content-marketing-trends-to-watch-in-2018/
https://www.skyword.com/contentstandard/beyond-the-infographic-5-b2b-visual-content-marketing-trends-to-watch-in-2018/
Liz Alton