Creative Thinking
5 Brand Storytelling Lessons from the 2018 Cannes Lions Winners
By Taylor Holland on June 28, 2018
Most of the time, brands compete for audience and market share. But for one week every year in June, top creative teams around the world are more concerned with the approval of just a few people-the jurors at the Cannes Lions awards.
This year, the festival updated its Lions categories to reflect recent shifts in marketing and advertising. That meant cutting several categories, including major ones like Cyber and Integrated. Phil Thomas, CEO of the Cannes Lions parent company, Ascential Events, explains the changes to Ad Age: "Cyber, which was launched in the mid-'90s, is ripe across the industry [. . .] and all good campaigns are integrated today, so separate categories for those two don't make sense anymore."
A strong digital focus isn't the only thing this year's Lions winners have in common. Every one of them also told a great story. Even companies that won for more traditional categories-Print, Outdoors, and Product Design-made it all about the brand storytelling.
What lessons can marketers learn from this year's Lions winners about brand storytelling and creative thinking?
1. Tell Social Stories (Nike)
Nike took home the top prize in a new category, Social & Influencer-Cannes' nod to how social media has influenced creativity and marketing. The video "Nothing Beats a Londoner" originally debuted during the Winter Olympics and features 258 athletes and performers at all levels-from student athletes and pro ballers to celebrities and musicians. They take turns boasting about how tough their training is, and then each explains why they're more hardcore than the next. Each "character" was filmed in a different part of London, with different background music, but they walk into one another's scenes as they pass the metaphorical mic, adding fluidity to the juxtaposition of people, places, and sounds. And as they tell their stories, Nike tells its own stories about athletic performance, dedication, and of course, London.
The diverse cast then took the one-upping to social media, posting their individual spots on Instagram and issuing a challenge to (i.e., linking back to) the next competitor in the video. Nike pulled the content from its channels in March in response to a trademark challenge over the term "LDNR" that appears on some merchandise, but won the Lion for it anyway.
What makes "Nothing Beats a Londoner" so great? Social media is all about connecting and building community. Rather than running a traditional ad that's all about the brand, Nike told a story that celebrated connections and community-a story that was clearly meant for social media all along, from the social sharing strategy to the strategic casting of social influencers who could help get the content in front of a larger audience.
2. Tell Stories that Start Conversations (P&G)
The goal of marketing is usually to get people talking about the brand, but sometimes the more powerful approach is to get them talking about more important issues-ideally, issues that matter to the brand's customers. That's exactly what P&G did with "The Talk," which won one of the two Film Grand Prix awards. (P&G's "It's a Tide Ad" won the second one.)
Part of P&G's "My Black Is Beautiful" program, "The Talk" shows black mothers across multiple decades talking to their young children about the unfair reality of racism, the N-word, and racial profiling-conversations no one would want to have, but yet so many people must. The short film ends with a poignant call to action: "Let's all talk about the talk . . . so we can end the need to have it."
Brand activism is popular right now, and for good reason. More than ever, consumers want to do business with brands that value what they value and speak up about the social and political issues that matter to them. Yes, it usually means ruffling some feathers and perhaps losing customers, but done right (like through a great story), it could also mean winning customer loyalty for the long term.
3. Turn Experiences into Stories (Apple)
Apple won another new Grand Prix Lion-Brand Experience and Activation-for its "Today at Apple" program, an ongoing series of educational sessions that the company hosts at its retail stores worldwide. The program brings in specialists and pros to teach sessions about everything from basic coding to photography and design to professional-level programs.
Angela Ahrendts, senior VP for retail at Apple, spoke about "Today at Apple" at a Cannes talk before the awards were announced. According to Ad Age, she said the program is partly an attempt to make communities see Apple stores as more than just retail space and that the company "has to serve a bigger service than just selling."
According to Rob Reilly, global creative chairman of McCann Worldwide and head of the jury for the Brand Experience and Activation award, "For two decades, this brand has been bringing magic in a box and today, this brand is figuring out how it will be meaningful in people's lives today, in another hundred years."
Put another way, Apple is figuring out how it will be a meaningful part of its customers' stories right now and over the next hundred years. And that's powerful stuff.
4. Make Customers Part of Your Story (Microsoft Xbox)
Creating highly shareable content is one way to get your customers evangelizing your brand. So is making them part of the story and giving them a piece of the action. That's why Microsoft won Grand Prix in yet another new category-Creative E-Commerce-for its Xbox Design Lab's "The Fanchise Model" campaign.
The Xbox Design Lab enables customers to design their own Xbox controllers, using a variety of colors and textures-a cool way for gamers to personalize the experience, but only if they're willing to pay a 50 percent markup. So Microsoft came up with an innovative way to bring in more gamers and reward them for their creativity. Now, when customers design their own controllers, they have the option to sell their design in the Xbox marketplace and get part of the profits from each purchase.
Not only is this a fantastic way to include and reward a brand's fanbase, it's also a lesson in crowdsourcing creativity. As Xbox explains, customers "raced to spot gaps in the market," creating designs they knew would sell-from Minions to the Brazilian flag. In the video, the participants explain their motivation for creating designs, which range from simply making money to raising funds for charity to promoting social causes.
Giving customers a platform to tell their stories isn't a new idea. Making them part of the brand's story and business model-now that's an innovative approach.
5. Tell Stories in an Innovative Way (Budweiser)
These days, there are lots of places for brands to tell their stories-websites, blogs, email, social media, print media, etc. One place most people today wouldn't think to include on the list? Billboards-unless you're Budweiser, that is.
The beermaker took home the Grand Prix for Print and Publishing for its "TagWords" campaign, a series of billboards encouraging people to Google images of various musical legends drinking their product.
In a promotional video for the campaign, Budweiser explains, "These moments are part of our history. But that's a story we can't tell." (Why? Because most of the images are copyrighted and purchasing all those rights would be prohibitively expensive.) But as Budweiser puts it, "If we can't show it, at least we can tell you where to find it."
The video explains the idea, but the real crux of the campaign is a series of billboard and print ads that tell exactly what term to search to find a particular Budweiser image followed by instructions to "Search It." For example, "1969 Music Sessions Budweiser" brings up an iconic image of the Rolling Stones while "1978 Ballroom Holding Budweiser" leads to a Sex Pistols pic.
It's part brand storytelling, part scavenger hunt, and completely brilliant. It's also a lesson for brand marketers: Sometimes how you tell a story is even cooler than the story itself, especially when said story includes rock stars.
Overall, the key takeaway from the 2018 Cannes Lions was for brands to be more creative about how they tell their stories-and this year's winners set the bar high. They also provided plenty of inspiration for other marketers who want to win awards next year, or just win over their audiences with cutting-edge digital storytelling.
For more stories like this, subscribe to the Content Standard newsletter.

Featured image attribution: Aranxa Esteve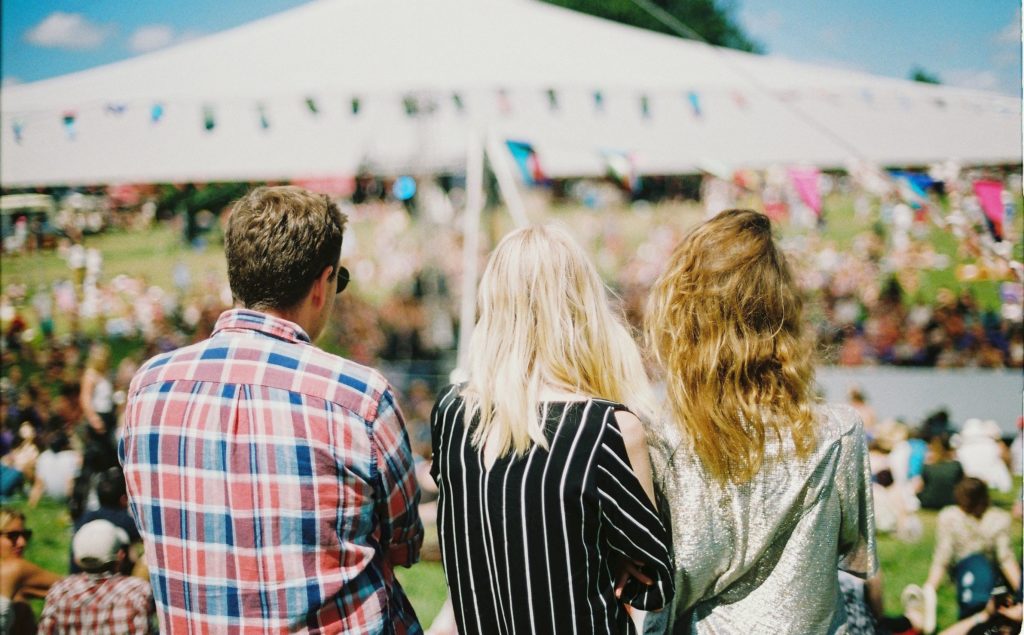 https://www.skyword.com/contentstandard/brand-storytelling-lessons-from-the-2018-cannes-lions-winners/
https://www.skyword.com/contentstandard/brand-storytelling-lessons-from-the-2018-cannes-lions-winners/
Taylor Holland