Content Creation
Building a Marketing Machine for B2B Growth with Endava's Scott Harkey
By Skyword Staff on September 21, 2023
A Content Disrupted podcast with Scott Harkey, Global Head of Marketing and EVP of Financial Services & Payments at Endava.
Access this and more Content Disrupted episodes on Apple Podcasts, Spotify, or Google Podcasts.
Scott Harkey helped grow Levvel's revenue 20x over seven years as CSO. When the company was acquired by Endava, he took on a global marketing role and faced the formidable task of replicating a top-tier marketing operation and scaling it across various solutions, industries, and global regions. 
In this episode, Scott breaks down his perspective on marketing as a machine-building endeavor and provides insights into how this concept translates into real-world practices. He also sheds light on how Endava addresses the challenge of creating consistent global messaging and discusses his strategies for adapting to the realities of an increasingly fragmented customer journey.

Scott guides Endava's Financial Services & Payments global go-to-market in addition to leading a global marketing team that brings the Endava value proposition to clients across 15 countries and 12 industry verticals. He is also on the Board Advisory Group of the US Faster Payments Council; a Board Member at PayCLT; a Forbes Contributor; and Founder of the Silent Uproar record label. 
If you enjoyed this episode, make sure to subscribe, rate, and review. Instructions on how to do this are here.
Episode Highlights:
[02:49] The Importance of Marketing in Driving Growth –

Marketing is essential for fostering growth, particularly in new regions or markets where an existing customer base isn't present. At Endava, the team is focused on strategies that actively contribute to driving demand in new regions in close collaboration with sales. In doing this, marketing has taken on an elevated status beyond the traditional brand-building or broad awareness role. 

[08:39] Building the Marketing Machine: Strategies for Consistent Engagement –

Scott's learned over time to focus on building a marketing machine that can create constant engagement with prospects, rather than relying on individual tactics or campaigns. His team focuses on

nurturing and analyzing patterns of interaction with clients holistically. It's not about looking at the performance of specific assets but, rather, figuring out the combination of channels and programs that must anchor the always-on strategy and then enhancing those with specific campaigns or time-sensitive tactics. 

[18:19] The Challenge of Maintaining Consistency in Messaging –

 

Scott notes that finding the right structure and maintaining consistency is a challenge in a global company.

To tackle this, Endava aligns sales, delivery, and marketing teams to vertical industries. With annual planning, they anchor their content around a few key industry problems that are articulated in collaboration with sales. Focusing on a few well-defined problems allows the company to market and sell its services more effectively, as it can articulate the value of its solutions through the lens of those problems consistently. The messaging plan and calendar are global, but regional heads of strategy are free to adjust marketing tactics based on how customers in their market research and consume content. Centralizing marketing collateral and seeding it to sales teams also helps maintain a unified story. 

[23:39] The Need for Constant Evolution and Adaptability in Marketing –

In a high-growth organization, Scott emphasizes the importance of the relentless evolution and adaptability of marketing strategies. This approach requires rigorous testing, learning, and iterative refinement to remain current and effective. A case in point is the team's previous structure with multiple regional marketing leads per vertical, which created friction with sales lacking a single point of contact per vertical. This prompted a shift to a global lead for each vertical overseeing strategy, while managing localized execution teams.

As it becomes increasingly difficult to reach audiences, it's critical to keep experimenting with different platforms to find the best combination of channels for messaging to different segments consistently. 

[41:34] The Future of Marketing: Navigating a Changing Landscape –

Looking ahead, Scott sees marketing facing increasing challenges in reaching customers and understanding how to get through to them. The noise in the market is growing, and buyers are changing how they consume content and engage with brands. At the same time, the rise of younger decision-makers and the traction within platforms like TikTok will require B2B marketers to adapt their strategies and find new ways to connect with their target audiences. He emphasizes that the increasingly fragmented customer journey reinforces the need for a cohesive messaging strategy, centered on developing domain expertise across an expansive array of platforms and channels. Beyond mere platform diversification, he champions the creation of high-quality content crafted with atomization in mind. Content efficiency—ensuring each piece is versatile enough for deployment across multiple mediums—will become even more critical moving forward.  
Follow and subscribe to Content Disrupted on Apple Podcasts, Spotify, or Google Podcasts. Every other week, we host candid conversations with pioneering CMOs, researchers on the topics most relevant to enterprise marketers, from the psychology behind today's digital buying behaviors and how to craft more relevant creative to maximizing internal trust in the marketing team.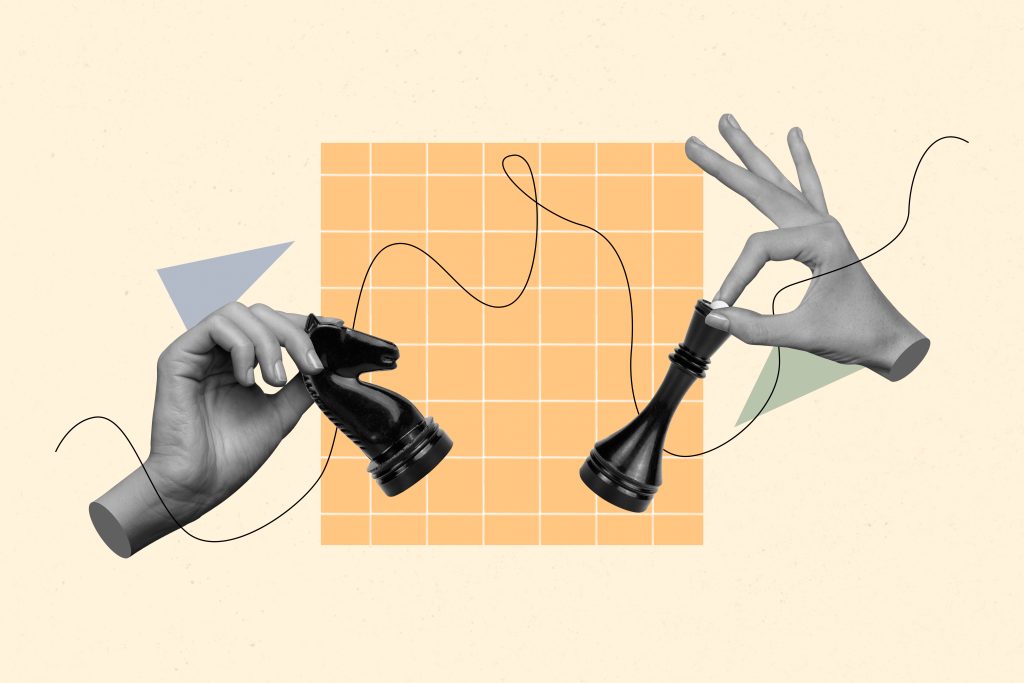 https://www.skyword.com/contentstandard/building-a-marketing-machine-for-b2b-growth-with-endavas-scott-harkey/
https://www.skyword.com/contentstandard/building-a-marketing-machine-for-b2b-growth-with-endavas-scott-harkey/
Skyword Staff