Content Creation
The 10-Second Customer Journey: Evolving Brand Storytelling for the Digital Age
By Skyword Staff on September 21, 2023
A Content Disrupted podcast with guest Todd Unger, Chief Experience Officer and SVP of Marketing and Member Experience at the American Medical Association.
Listen, follow, and subscribe on Apple Podcasts, Spotify, or Google Podcasts. 
Digital behavior is full of contradictions. We expect to absorb information in seconds, yet we'll spend hours binging content we find interesting in the moment. What implications do these habits have for how marketers think about the brand storytelling?
In this episode of Content Disrupted, Todd Unger, Chief Experience Officer and SVP of Marketing and Member Experience at the AMA introduces the concept of the 10-second customer journey and its impact on brand storytelling in the digital age. From creating a seamless customer experience matrix to crafting a digital-ready value proposition and rethinking the marketing funnel, Todd shares practical strategies for marketers looking to modernize their content experience and drive lasting growth.
Todd is a leader in digital brand building, embodying the mindset of a "productive disruptor." With decades of experience spanning digital product and brand marketing, advertising, and media strategy, his approach to digital and business transformation is both innovative and growth-focused.
As Chief Experience Officer and SVP of Marketing and Member Experience at the American Medical Association, Todd pioneers initiatives to blend product, marketing, commerce, community, and service. His leadership has been instrumental in boosting the company's member acquisition, engagement, and retention through purpose-driven brand storytelling.
If you enjoyed this episode, make sure to subscribe, rate, and review. Instructions on how to do this are here.
Episode Highlights:
[02:52] The Key to Transformative Customer Experience –

Customer experience is the fusion of separate marketing functions, often operating in isolated silos. As a Chief Experience Officer, Todd highlights that while many talk about building a customer-centric culture, the real challenge lies in developing a customer-centric organizational structure. For a stellar customer experience in the digital age, seamless integration of product, marketing, commerce, and service is vital. However, most companies aren't designed this way, which calls for deep organizational transformation.

[03:43] The Power of Productive Disruptors –

Productive disruptors are proactive change agents. Rather than just discussing change, they act on it, ensuring that innovation, leadership, and determination converge seamlessly. Change can be challenging for team members, but when it leads to efficiency, it's welcomed. So, having someone authoritative to question and refine processes is crucial for any organization's evolution.

[06:35] The Cornerstones of Brand Marketing –

In brand marketing, Todd highlights the importance of clear objectives. For the AMA, clarity came when they set goals focusing on membership growth, brand sentiment, and digital audience engagement. While attracting large audiences is feasible, it's essential to align efforts with objectives. The real challenge is determining actions that fit the brand's purpose. Two primary pillars of this are a well-defined target audience and an enduring digital-ready brand proposition. Unless these are in place, we can't expect our content to drive meaningful marketing objectives.

[12:57] The Role of Content –

In today's digital age, customer experience is synonymous with content experience. Marketing now encompasses the entire customer journey, with content being the key tool for delivering it. For organizations like the AMA, content serves a dual purpose. A clear understanding of AMA's role is often lacking. Through continuous storytelling and content, the AMA clarifies its mission and showcases its impact. Furthermore, content is a vehicle for carrying out the AMA's mission through knowledge dissemination, such as when addressing physician burnout or promoting healthcare policy initiatives. The real task is not just sharing knowledge but ensuring it engages and resonates with the AMA's physician audience.

[17:24] Consistent Core, Evolving Message –

In the ever-evolving market, brands must modernize without frequently changing their core message. A lasting brand strategy, as Todd describes, starts with an enduring digital-ready brand proposition that remains consistent. A strong brand message should be as brief as a landing page: one main statement with three supporting points. The AMA's messaging was adjusted to fit audience priorities before, during, and after the pandemic, but always connected back to the company's core brand proposition. While the narrative and channels adapt to the times, the brand proposition should be consistent over the long-term because you need to stand for one thing in the customer's mind.

[22:47] Mastering the Tornado Funnel –

Exceptional customer experience, as Todd describes, has to embrace the reality of the "tornado funnel." In today's digital age, customers don't move through a structured marketing funnel. They can swiftly transition from brand awareness to purchase in seconds. To excel, it's crucial to stamp out friction throughout the customer journey so that you can enable someone to get through it in seconds. Have the right target audience definition, have a digital-ready brand proposition that gets them to nod, be adept at using each storytelling platform for the right thing and measuring its success, make sure your commerce platform is optimized, your product has to deliver, you need to treat your audience like enthusiasts.

[27:00] Storytelling in Seconds – Many marketers think about storytelling with regards to narrative structure and long-form content that connects emotionally. Todd holds a more growth-oriented viewpoint. The brand proposition is the story and storytelling is about utilizing various platforms as broadcast networks to convey the brand proposition. In the digital age, attention spans are short, so it's essential to tell the brand story in short segments. The goal is to accumulate 20 minutes of audience attention in seconds-long increments over time, rather than expecting it all at once. By delivering the story in smaller chunks that eventually form a comprehensive narrative, the brand is prepared to effectively engage and make its case to the audience instantly.
Follow and subscribe to Content Disrupted on Apple Podcasts, Spotify, or Google Podcasts. Every other week, we host candid conversations with pioneering CMOs, researchers on the topics most relevant to enterprise marketers, from the psychology behind today's digital buying behaviors and how to craft more relevant creative to maximizing internal trust in the marketing team.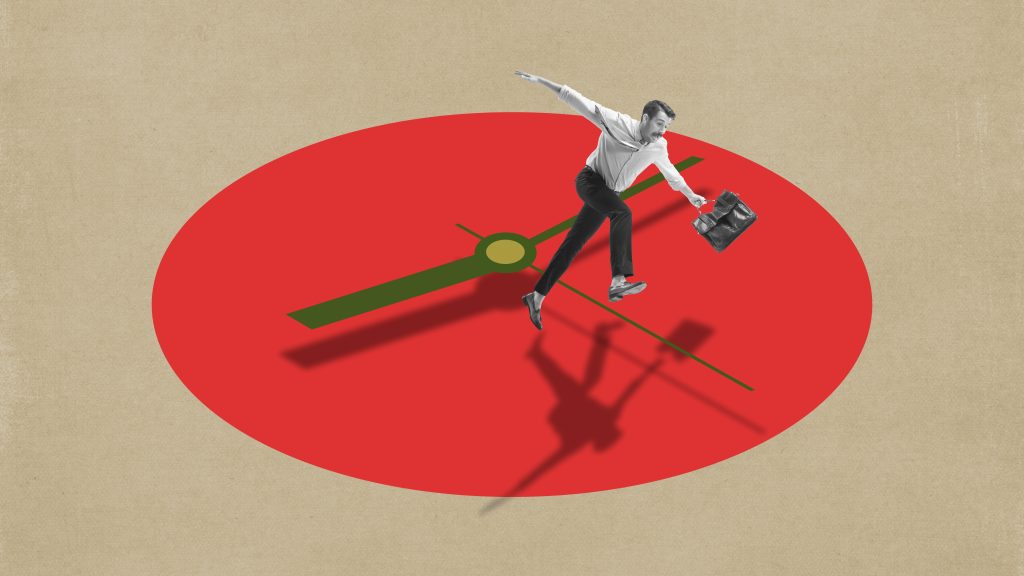 https://www.skyword.com/contentstandard/the-10-second-customer-journey/
https://www.skyword.com/contentstandard/the-10-second-customer-journey/
Skyword Staff