Content Creation
Can AI Help Marketers Meet Rising Content Demand?
By Andrew Wheeler on November 18, 2022
Subscribe to our monthly newsletter, Content & Context, to receive more insights and updates on the content marketing world from Skyword CEO, Andrew C. Wheeler.
Recently, I spoke with a CMO whose brand had invested hundreds of thousands of dollars in an experience optimization platform that his team is struggling to use. 
Why? Because, at the end of the day, his team is responsible for creating the entire library of personalized, modularized content that the platform needs available to do its job. Imagine every piece of content across their digital journey has to be tailored for at least six different audience personas that the technology is programmed to recognize. And that content creation needs to be maintained continuously.
That's not to say their effort and others like it are foolhardy, far from it. His brand has embraced a reality that all marketers now face: buyers expect best-in-class digital experiences that make it easy to instantly get the specific information they need through the format(s) and channel(s) they prefer.
The truth is, traditional methods of creating content don't scale to meet the volume, speed, and budget requirements needed to deliver today's version of an optimal customer experience. Unfortunately, this fact is forcing marketers to make compromises they know won't serve the business: sacrifice content quality, scale back content production and—therefore—results, or ramp up spending on resources and cut into profit margins. 
As a result, brand marketers are stuck in a content creation paradox. An explosion of digital channels (social platforms, email, digital hubs, streaming media, etc.), and the demand for relevance and personalization across those channels, have made it virtually impossible for marketing teams to keep up with content demand—even with the support of advanced distribution technology. 
Something has to give. 
At Skyword, we set out to solve this challenge with Artificial Intelligence (AI). After all, AI applications like natural language processing (NLP) and image recognition are fundamental to how search and social giants—like Google, Twitter, Instagram, etc.—have evolved how they process and deliver content to users. So, couldn't the same advancements be used to benefit marketers?  
The answer is yes. And the result is our newly launched Content Atomization feature in Skyword360, which applies AI in two significant ways: 
First, Atomization: 
NLP technology has gotten really good at recognizing, extracting, and synthesizing key information from text. Calibrating these capabilities to the needs of specific content types in Skyword360, users can now identify a primary piece of written content—such as an article, whitepaper, or video transcript—and use AI to adapt that text into different versions for different content types. 
For example, instead of publishing your latest whitepaper and then separately creating landing page copy, an article, email copy, and three social posts that tie back to it, Skyword's Content Atomization AI can synthesize the information in the whitepaper and generate each of those related assets for you within moments, then alert you that those assets are ready for human review. 

Identify an original piece of Primary Content and the additional adaptations you need.
Second, Personalization:
If you've ever used a tool like Grammarly, you know that NLP technology is also capable of "reading" text and customizing it to match a desired tone, style, and context. Similarly, our Content Atomization feature allows users to customize the different versions of content they need for specific personas. 
The characteristics of each of your personas in Skyword360 tell the platform which NLP model should be used to adapt content whenever a particular persona is selected. We're also applying AI to recommend imagery most relevant to that persona for inclusion in the content. 
So, you can automatically generate additional assets based on a primary piece of content and have versions of each asset tailored to each persona you're targeting.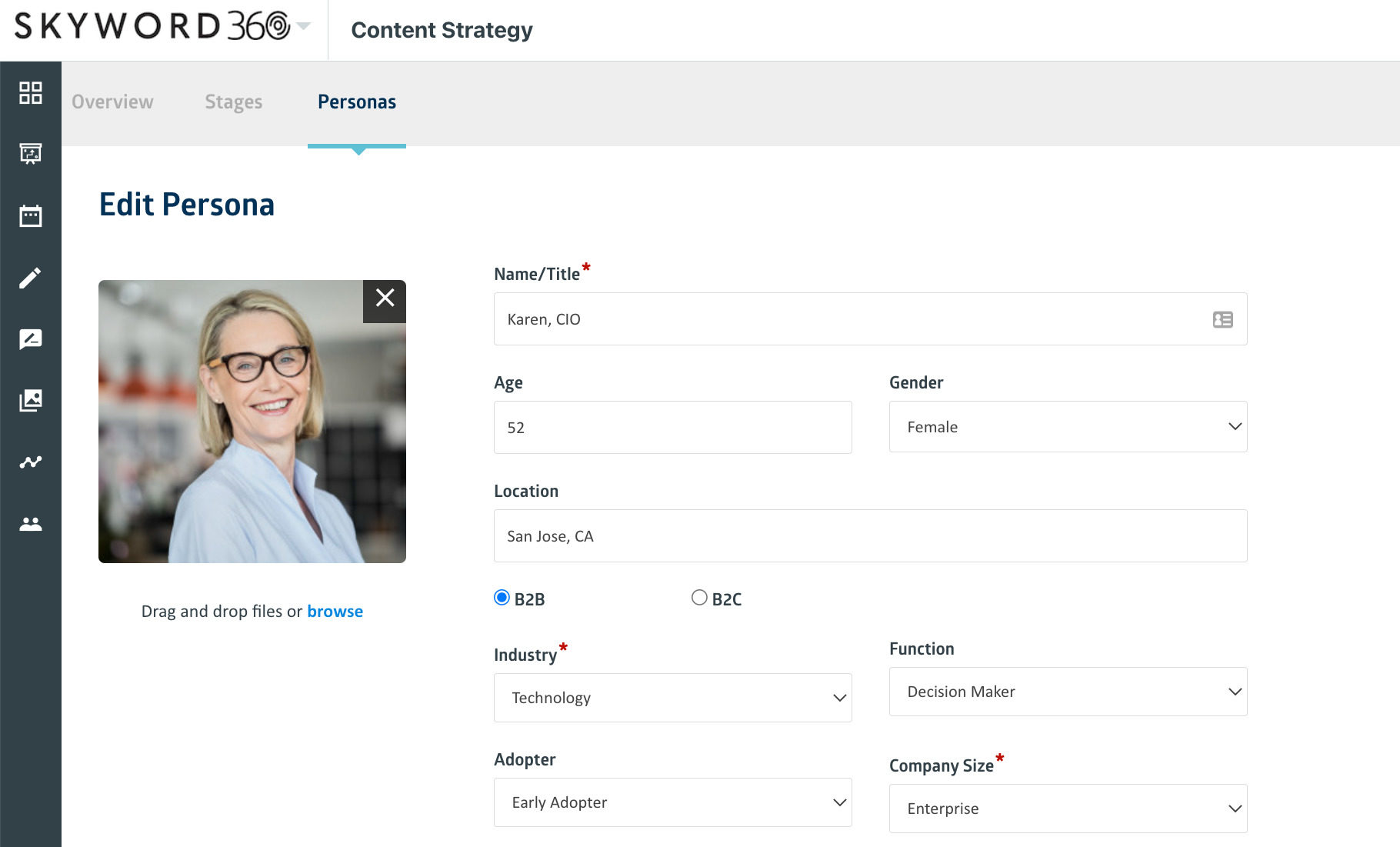 Skyword360 automatically sends your content to the NLP model that matches your Persona descriptors.
AI-Adapted versus AI-Generated Content
At Skyword, we firmly believe that human creativity, expertise, and authenticity must remain at the core of content creation. AI is best applied to scaling those efforts. That's why our approach uses AI to repurpose original, human-generated content rather than relying on AI to generate content from scratch. 
There are practical reasons we choose this route, too. For some time, individuals, businesses, and even media companies have used AI-generated content to address the challenge of scaling content. But, as evidenced by Google's recent Helpful Content Update, this approach is backfiring. 
First, because your typical AI-generated content is unreliable. It's often synthesizing information from 'around the web' that's incomplete or inaccurate. 
Second, because it's unoriginal. AI-generated content tends to be repetitive and surface-level because the technology essentially aggregates information from other sources. (You know what I mean if you've ever clicked on one of those 4,000-word How To blogs that reads like a bad second-grade book report.) 
Google's public effort to purge its search results pages of such content is just the beginning. As we've seen with the rise of ad-blocking technology, the public will always resist tactics that impact the quality of their user experience. 
What About Quality Assurance?
As I've written before, marketers, in particular, should be wary of vendors who promise silver bullets. AI is undoubtedly capable of unlocking incredible possibilities, but at the end of the day, AI technology must learn to be effective.  
How an AI model is trained, the data it's trained on, and the time it takes to reach proficiency all impact the quality of the results you can expect from it. That's why we've pre-trained our AI models on thousands of pieces of content that have already been through our rigorous editorial review process. This controlled training method helps us ensure greater accuracy and reliability out of the box. 
We'll be rolling out more persona models throughout our current beta period and fine-tuning them with early beta clients. 
As you can imagine, we're thrilled about the time and cost savings that Content Atomization can unlock for our clients. 
Sound too good to be true? I encourage you to learn more on our website or email learnmore@skyword.com if you want to hear more or if you're interested in being added to our list of beta clients.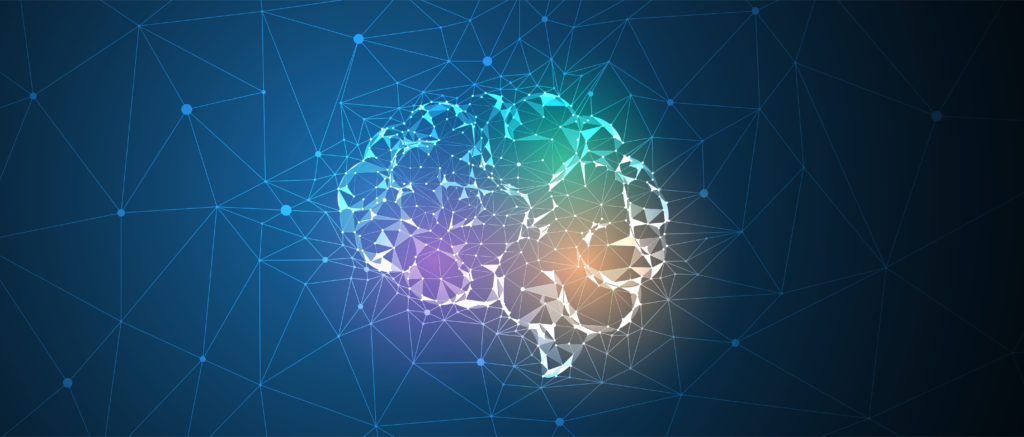 https://www.skyword.com/contentstandard/can-ai-help-marketers-meet-rising-content-demand/
https://www.skyword.com/contentstandard/can-ai-help-marketers-meet-rising-content-demand/
Andrew Wheeler