Content Strategy
Content Marketing at Scale: Aligning 8 Critical Stakeholder Groups
By Liz Alton on July 29, 2021
Buy-in, alignment, and structured collaboration between stakeholders are all crucial elements of operating a successful content marketing program at scale. Many brands eventually find they've got to contend with more content stakeholders than expected—each with their own goals, opinions, and agendas that can shape the overall program's success.
Let's look at who these key stakeholders are and how to engage them in your content creation process.
Which Stakeholders Should I Work With?
Each firm and content program varies in which stakeholders will become part of their process; however, there are a common set of stakeholder archetypes. In our research report, Scaling Your Brand Marketing with Freelance Creators, our findings underscore how having a shared "why" among stakeholders can streamline content creation and review while eliminating common roadblocks and feedback failures.
Some stakeholders to consider include:
Business leaders and executive management
Internal subject matter experts (SMEs)
Sales
Creators
Reviewers
Editors
Social, email, and PR teams
Employees
Here's a deeper dive into how each of these stakeholder groups can help.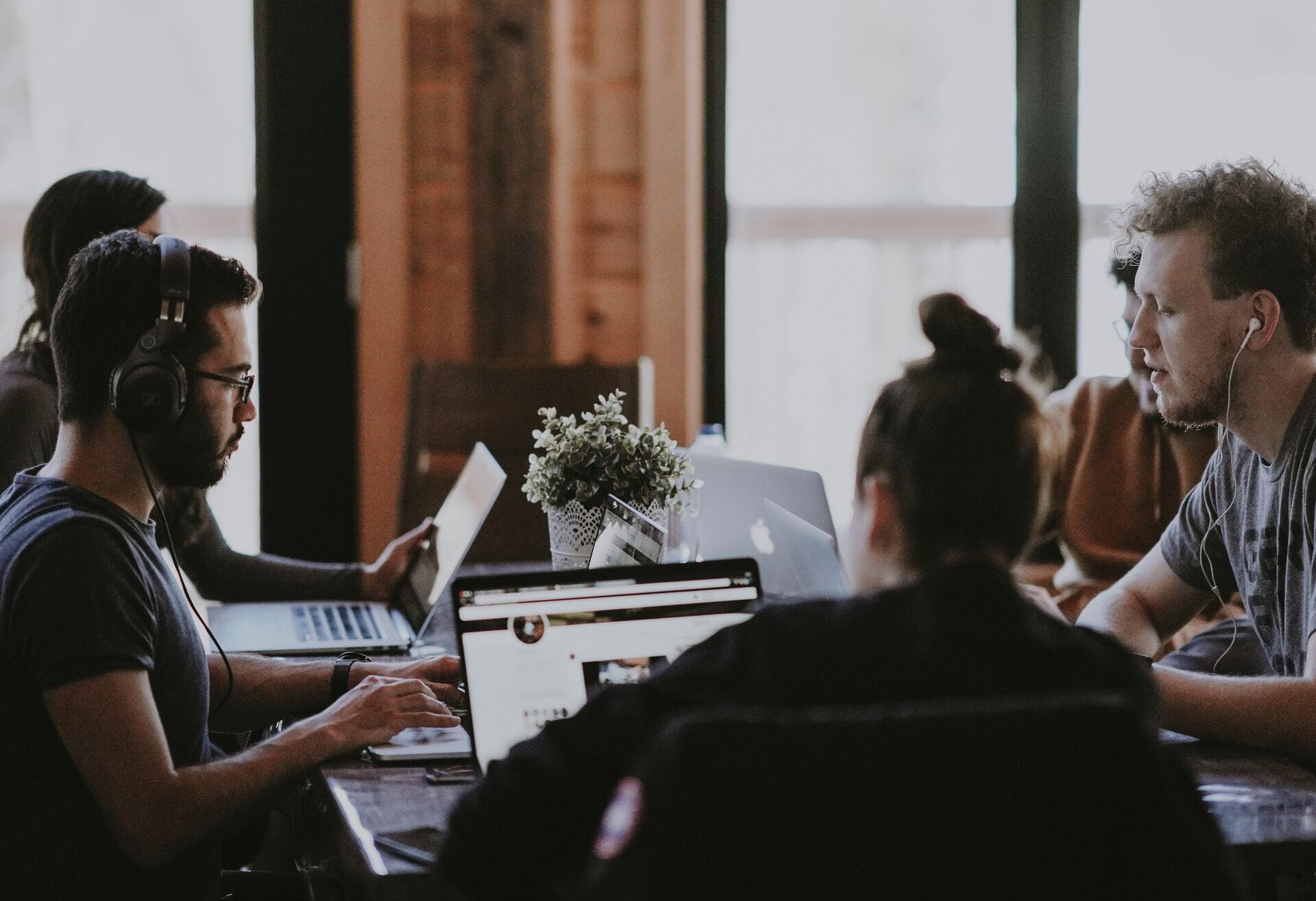 Image attribution: Annie Spratt on Unsplash
1. Business Leaders and Executive Management
Executive support has the potential to be transformative to your content marketing, but it takes the right approach. With buy-in and vision, executive support can champion your brand's initiatives and ensure they have the right financial resources, human capital, and visibility to succeed. Clearly articulating your strategy is a path to building support among this stakeholder group.
Be ready to answer three key questions:
How does content marketing support the company's larger strategy?
How will we measure success?
What specific business outcomes will this effort support?
2. Internal Subject Matter Experts
Your internal SMEs might be product line leaders, vertical industry leaders, or deep subject matter specialists within the company. Internal SME support lets you tap into the authentic voices of leaders in a given topic. Getting their input when selecting topics allows you to more accurately articulate your company's unique insights in the market. When engagement starts early in the process, it also sets up content approvals to go more smoothly later down the line. Within content, internal SMEs can provide interviews and other inputs as needed to ensure the accuracy of each piece.
3. Sales Teams
In today's digital-first selling environment, sales teams are hungry for content. Whether it's produced as content marketing or sales enablement, content adds value to outreach and lends depth to customer consultations. Get sales excited about your content marketing—and using it in their deals—by making sure they have access to an organized, easy-to-use library of content that aligns with their biggest needs.
You can also benefit from sales' unique position in your organization's interface with clients. Sales representatives may give you insights into key customer pain points and questions that help you create deeply useful content.
4. Creators
Whether you're working with in-house creators or a freelance team, getting these key stakeholders aligned is crucial to enacting your vision. According to our research presented in Scaling Your Brand Marketing with Freelance Creators, nearly one-quarter (23 percent) of brand respondents cited getting freelance creators up to speed with brand and content guidelines as their top challenge.
Focus on handing over the tools that empower creators to deliver what you need. Establish and document your brand guidelines, and share them widely throughout the content creation process. Don't be afraid to actively coach and give feedback on topics such as brand tone, target audience, and content expectations. The most effective content teams work from carefully crafted assignment briefs with workable deadlines and actionable feedback that's designed to help them be effective.
5. Editors
Your editors are a vital component of your company's quality assurance. Beyond ensuring your content is clear and your pieces come out polished, the editorial team elevates the quality of your overall content program by ensuring alignment of brand tone, voice, and POV across your content.
Editors are also integral to tasks such as creating content guidelines, implementing SEO strategies, and consolidating and translating multiple stakeholders' feedback into actionable editorial changes. Ultimately, your editors are a lynchpin in the success of your program, and the content as a whole benefits from allowing them visibility into your goals and engaging them in the larger process.
6. Reviewers
Capturing this group represents one of the most delicate balances you have to strike within the content marketing process. You don't want a member of the marketing team or an SME coming in and trying to rewrite all your content—nor do you want to get a brief, "Looks fine," without a thoughtful read.
Try some of the following strategies to get all reviewers on the same page and aligned across functions:
Familiarize your reviewers with the content guidelines, the assignment given to the creator, and the bigger vision driving asset creation.
Define the difference between the editor's role and what you're looking for from reviewers.
Encourage reviewers to look at the big picture, focusing on red flags and areas to improve alignment without getting into granular line edits.
Train them to avoid vague comments and provide actionable feedback.
7. Social, Email, and PR Roles
Content creation doesn't happen in a vacuum, and simply feeding content through your social, email, PR, or demand functions without input misses critical opportunities for alignment.
Instead, consider bringing these departments into the content planning process. Find out what their mandates are—and, from there, how content can support that. If possible, align your activities around a central marketing and content calendar; that way, stakeholders across these functions can stay updated on the status of key assets. Deeper engagement across your marketing department can help maximize the ROI of your content marketing program.
8. Employees
Employees are part of amplifying your content's visibility and impact, and creating great content can build employee pride and engagement. Share content with your employees in ways that don't just make it easy for them to share on social channels but actually incentivize them to do so. You could also create a formal employee advocacy program to expand visibility, amplify your content, and source new content ideas.
Approaching Your Next Steps
Creating great content is a team sport. You're more likely to build a sustainable, high-ROI program if all those with a stake in your content program has bought into the purpose of the content. When everyone shares a clear vision, guidelines, and access to resources, your team has a strong foundation to make creative decisions and help content reach new heights.
Ready to revolutionize your content marketing program and work more effectively with diverse stakeholders? Get the latest research and best practices from Skyword today.
Feature image attribution: Marvin Meyer on Unsplash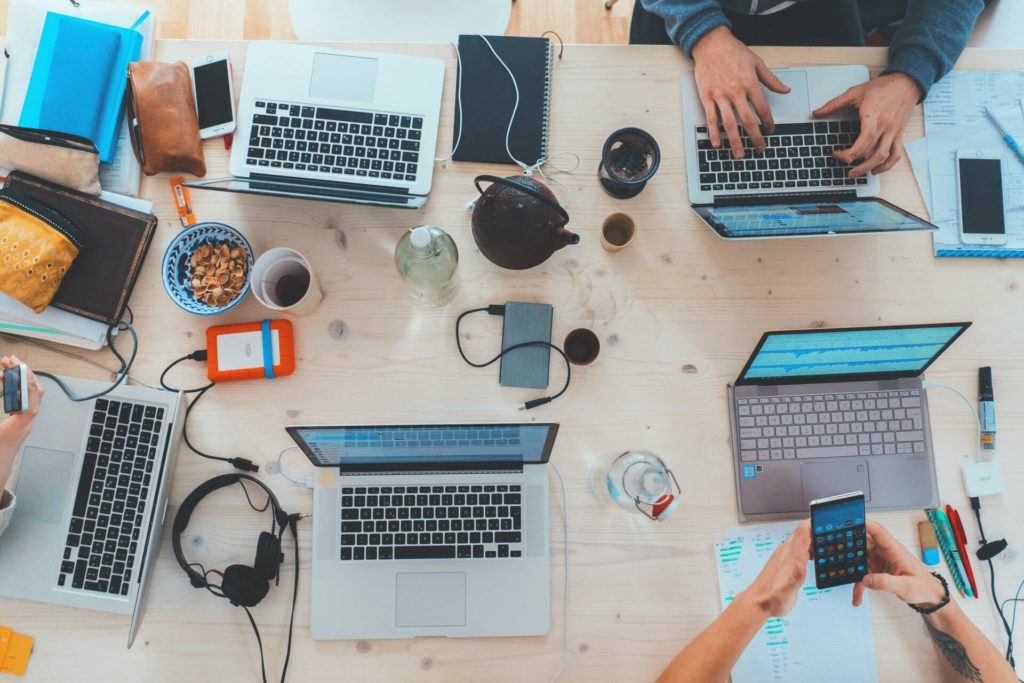 https://www.skyword.com/contentstandard/content-marketing-at-scale-aligning-8-critical-stakeholder-groups/
https://www.skyword.com/contentstandard/content-marketing-at-scale-aligning-8-critical-stakeholder-groups/
Liz Alton