Content Strategy
Why Employees Are Your Most Powerful Brand Storytelling Tool
By Krystal Overmyer on April 30, 2018
On a recent flight with an anonymous airline, I found myself chuckling as the flight attendant smoothly cracked jokes during the safety announcement. An amused seatmate loved the bit, too, quipping, "He must have defected from Southwest!"
Even aboard a different airline, Southwest's brand storytelling efforts take flight. The company's marketing plan hinges on the enthusiasm, sincerity, and humor of its employees. Those efforts have paid off: Many people associate the brand with comedic employees and a positive travel experience, in stark contrast to the negative publicity other airlines can't seem to shake.
Employees, as Southwest has found, can be a brand's greatest storytelling asset. Employee advocacy helps humanize the brand, bridging the gap between company and consumer by putting a face to the company name. When an employee raves about their job or their workplace, it has more profound meaning than remarks from a distant executive, let alone messaging from a faceless corporate entity. Employee stories can bring the brand to life.
Start looking closer at major brands and you'll find that many are hitching their marketing campaigns to their employees. From high-quality digital video vignettes to casual Instagram Stories, brands are looking to their staff to express what's great about the brand. By utilizing employees as storytellers, brands show they're invested in their teams, while also gaining audience trust. And as Southwest has shown over the years, trusting employees to express themselves creates its own positive brand story over time.
Why Employee Storytelling Works
There's a huge reason why brands should do more to capture and raise up employee stories: People trust them-a lot more than CEOs. According to the Edelman Trust Barometer, employees are trusted an of average 16 points more than CEOs on a variety of topics, including messaging around employee–customer relationship, financial earnings, crises, innovation, industry issues, or programs addressing societal issues.
Moreover, trust in CEOs and business is trending downward. According to the 2017 survey, CEO credibility fell by 12 points from the prior year to an all-time low of 37 percent.
As people turn away from CEOs, they're cozying up to employees. According to the Edelman survey, 60 percent of respondents said they trusted "a person like yourself." And who is more like the consumer: the highfalutin CEO, or the Average Joe employee?
Given the power of employee storytelling, it's no wonder brands have sought to create mechanisms and programs to encourage individual employees to share the brand message. When brands activate their employees to sing their praises, they aren't just expanding how far their message will reach, they're also boosting the trustworthiness of that message.
While employee advocacy programs can include offline activity, social media activity does tend to be a critical component. After all, if 90 percent of employees are already checking social media at work, they might as well put in a good word for the company while they're at it.
Research shows that employee posts on social platforms are more effective than the normal brand efforts. According to MSLGroup, brand messages reach 561 percent further when employees share them versus the regular branded social channels. Furthermore, brand messages are re-shared 24 times more often when employees distribute them instead of the brand.
Content that shines a light on employees can also be an effective storytelling technique. When brands highlight the stories of their staff, it shows their investment in the team, showcases diverse people and positions, and humanizes the brand. After all, people are more likely to have a meaningful, memorable interaction with an individual employee versus a Twitter account, whether that experience is with a customer service representative, an account specialist, a sales rep, or a flight attendant.
When consumers have a positive experience with an employee-in real life or via digital touchpoint-the experience sticks. People remember that good feeling, which helps drive consumer loyalty and employee recruitment efforts.
Employee Advocacy in Action
One easy way for brands to leverage the power of employee brand storytelling sounds simple enough: Share the stories of employees. Through photos, videos, and written content, brands highlight the people behind the product, allowing the employees themselves to become the mouthpiece for the message. No matter the company-B2B or B2C, small business or large-employee stories can make for meaningful portraits revealing what the company is really about.
For example, employee-focused stories can also highlight the important employee contributions, serving as a recruitment tool while also showcasing a company's values. In this GE post, for example, the company celebrates the first female wind technician in western Canada, a GE engineer.
Even seemingly simple employee-focused content can lend warmth and vitality to a brand. MailChimp posted numerous employee-centered Instagram Stories showcasing the hidden talents of its staffers. The result is a striking endorsement of the software company as a place with a great company culture.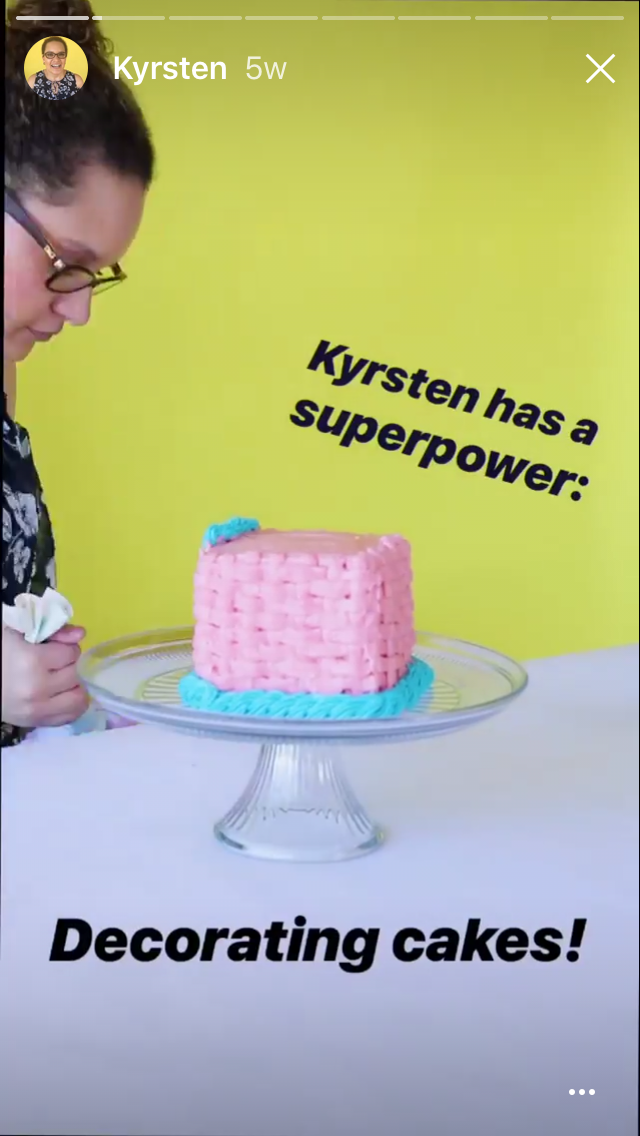 Brands can also encourage their employees to share company content or their own company anecdotes. Going back to Southwest, flight attendant Marty Cobb regularly posts snapshots from life in the sky on her Twitter account, @Flygirlmom.
#MavCity I just adopted a baseball team! Thank you @UTArlingtonBSB for reminding me why I LOVE my job @SouthwestAir ..you'll are the BEST! 🙏🏻✈️💙⚾️ pic.twitter.com/3oCQThS4mK

- Martha (Marty) Cobb (@Flygirlmom) April 23, 2018
Cobb is no stranger to showcasing the brand story-a cell phone video of her comedic safety spiel went viral in 2014.
LinkedIn is another employee advocacy-ready platform where socially active employees can help share content that drives the brand's position as a leader in the industry. According to the platform, content shared by employees earns twice the engagement of content shared by the company.

Do a quick search for content about a company on the platform, and you'll find employees recruiting for jobs, singing company praises, and sharing expert content. For Earth Day, Monsanto employees shared an infographic describing the company's sustainability efforts. The post has more impact coming with the sincere endorsement of an employee versus coming from the brand alone.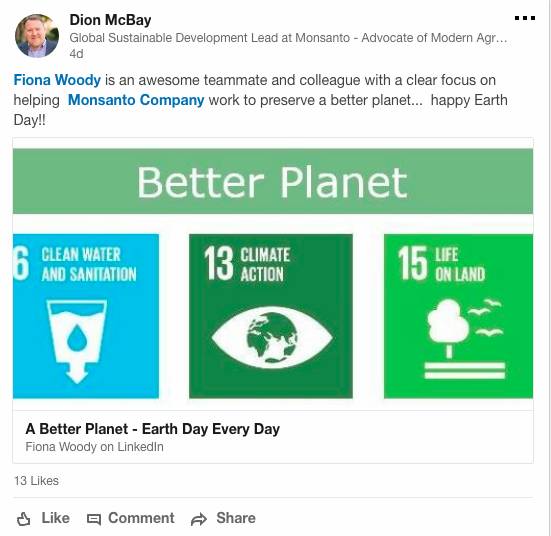 What makes these efforts successful is their intentionality. Smart brands understand the power of their employees to signal company culture and, in turn, lure more people to the brand. By empowering employees to be representatives of their companies, brands deliver a more trusted, authentic brand message.
For more stories like this, subscribe to the Content Standard newsletter.

Featured image attribution: Marius Ciocirlan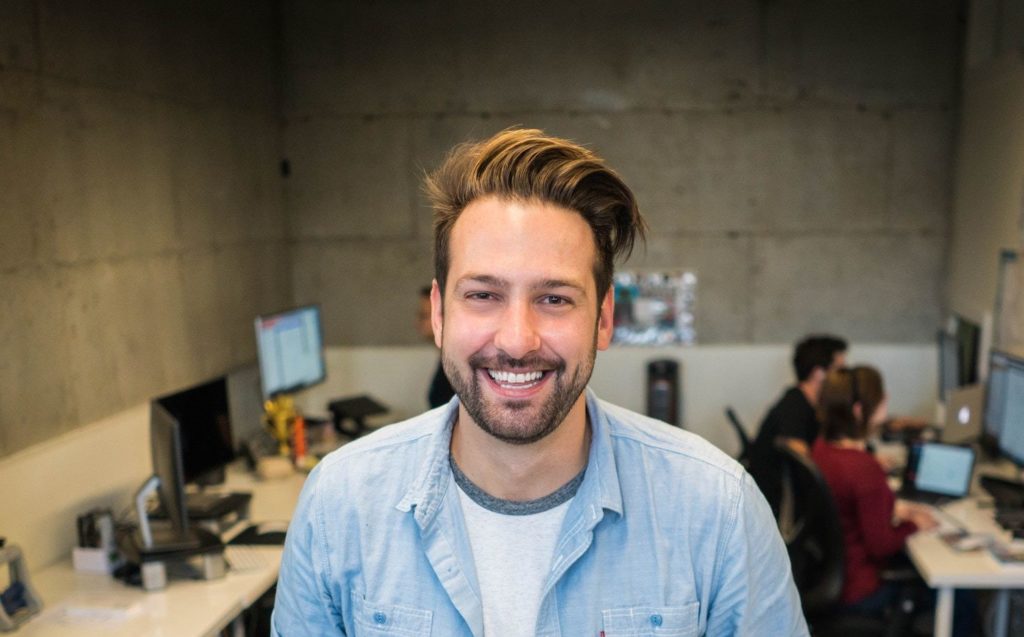 https://www.skyword.com/contentstandard/why-employees-are-your-most-powerful-brand-storytelling-tool/
https://www.skyword.com/contentstandard/why-employees-are-your-most-powerful-brand-storytelling-tool/
Krystal Overmyer