Creative Thinking
Why Creative Thinking and Artistic Outlets in Society Are More Important Than Ever
By Nicola Brown on June 21, 2017
I recently visited Hong Kong for the first time and stood in awe of the towering city skyline, stark in contrast to its vast mountainous backdrop. Hong Kong is one of the world's leading international business centers, evidenced by the clusters of showy bank buildings and financial institutions all vying for attention (particularly through the city's famous nighttime light show). But for me, it was Hong Kong's back alleyways-covered in all manner of street art-that really captured the essence of this global city. I find it's these artistic outlets that add the kind of character and cultural definition that give cities their humanity and their authentic voice.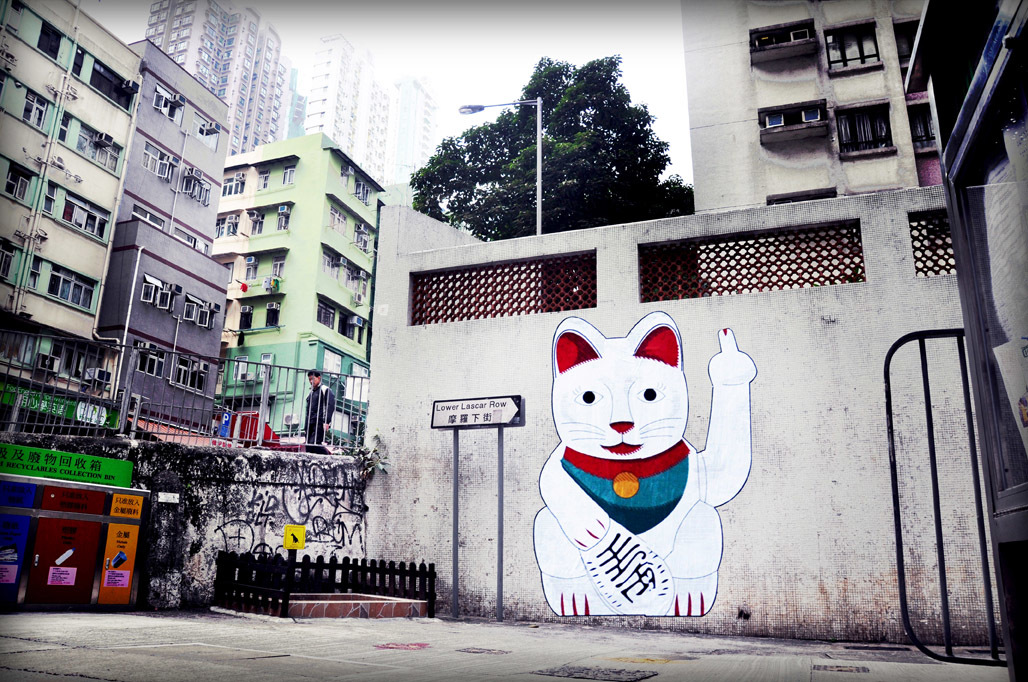 Image via Wikimedia Commons
With the naissance of fake news, the polarization of politics and social issues, and the muzzling of dissident opinions and inconvenient truths, humanity and authentic voice seem to be rare commodities these days. That's why making space for creativity and artistic outlets is more important than ever.
Sir Peter Bazalgette, writing for the Guardian, says that "the primary reason we make both public and private investments in the arts is for the inherent value of culture: life-enhancing, entertaining, defining of our personal and national identities." He also argues for the social, educational, and economic benefits of art on top of that. Remove the arts and "you're left with a society bereft of a national conversation...about its identity or anything else," he says.
The continual challenge is that creativity and the arts have a tendency to be looked at as a decorative addition on top of the critical social, economic, and political fabric of a thriving society rather than as an essential part of the picture. This is fundamentally misguided. Creativity is closely linked to our ability to solve problems, express ourselves freely, reflect critically, and achieve personal fulfillment and self-actualization. You could easily argue that these are the building blocks of a society's social, economic, and political success.
The way in which creativity feeds problem solving is particularly compelling for Maria Klawe, as she explains in Forbes: "The world needs creative thinkers in all disciplines; people who can tackle complex challenges and develop innovative solutions." To solve the kind of open-ended, unscripted problems we face in the real world, she emphasizes that divergent thinking-the kind that generates multiple ideas and solutions with an experimental approach-needs to be fostered. Community interaction and feedback are also key.
Many universities have clued into how central creativity is to success across all domains. Stanford University's d.school and Harvard's i-lab are two such examples of centers built to catalyze creativity and innovation. But we shouldn't stop there. Creativity should continue to be cultivated throughout our working lives, and that's where companies and brands have an important role to play.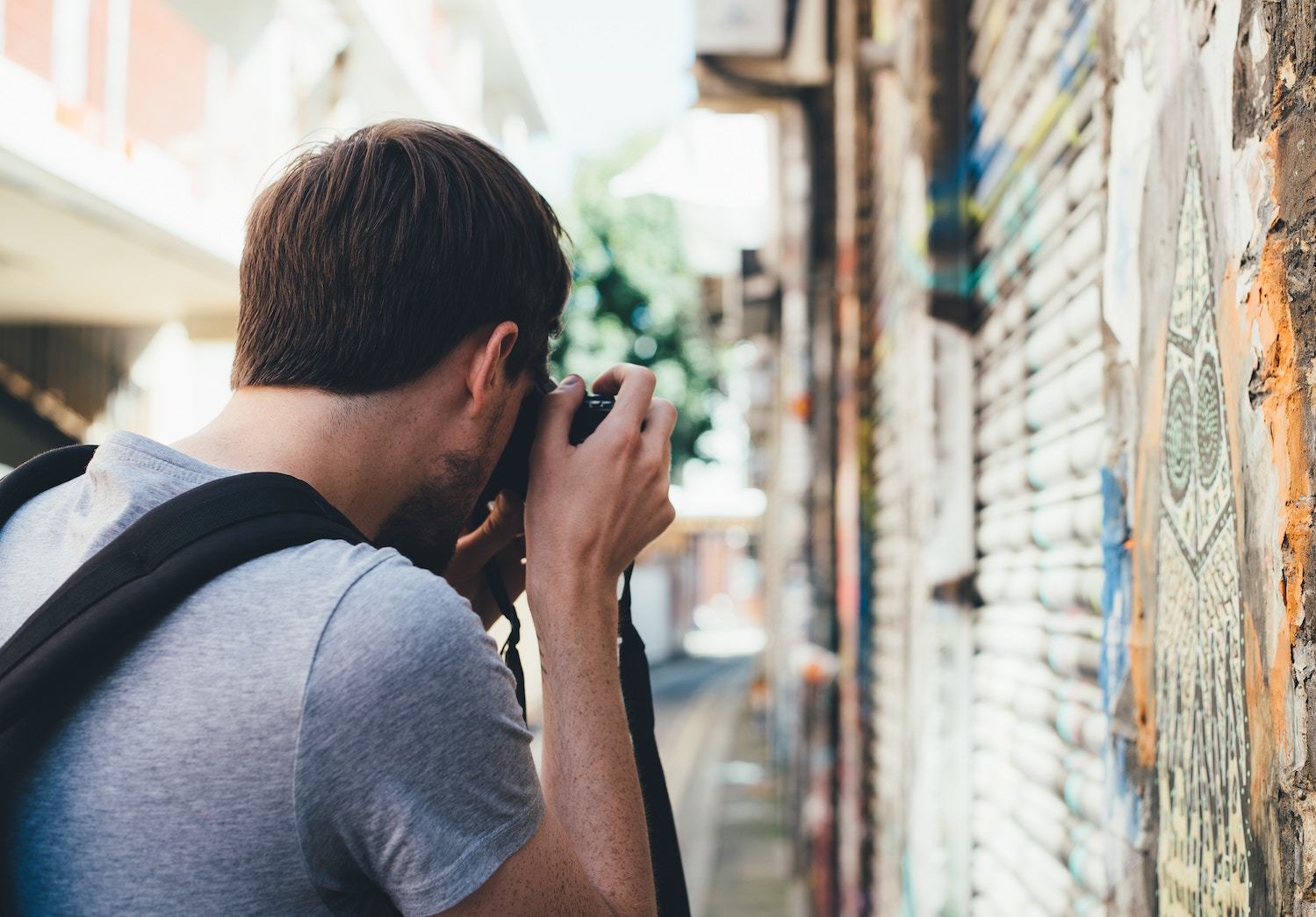 Image attribution: Annie Spratt
What Brands Can Do To Cultivate Creativity In The Workplace
In addition to fostering a positive workplace culture complete with happy, fulfilled employees, scientific studies tell us that a work environment that supports creativity has a positive impact on a company's product innovation and performance when it comes to the bottom line-so you don't have many excuses for not investing in a creativity-supporting work environment. Here are some tips for advancing the state of creativity within your organization.
Listen to Your Employees
First and foremost, listen to your employees to find out what improvements you can make. Be attentive to people's personal and creative interests-there's not much sense organizing a creative writing workshop if all of your employees are more interested in painting. Make sure the changes you're planning for are suitable and welcomed. You may also discover simple and cost-efficient ways to boost creativity, like framing some inspirational posters or having a communal whiteboard for doodling in the kitchen.
Subsidize Creative Workshops or Classes
Just like you have a subsidy for gym memberships as part of your employee health plan, consider subsidizing creative workshops and classes that people can pursue on their own time. Companies should be investing equally in both physical and mental health, especially as they significantly affect each other. Giving people the option to pursue a creative outlet fosters respect of the creative differences among your employees. Perhaps some will use the subsidy to enroll in theater lessons while others may take up photography. The enrichment from these outside activities will have a positive impact within the workplace.
Offer Creative Lunch-and-Learn Sessions
One of the best ways to encourage creative exchange is to hold lunch-and-learn sessions. Not only will this give your employees a chance to discover new creative avenues, applications, ideas, and inspiration, but they'll be doing it together, opening new creative lines of communication in a much more pressure-free setting.
Encourage Walking Meetings and Exercise Breaks
Physical fitness has an impressive impact on the mind, and introducing a change of scene into stale routines can kick-start creative thinking. Instead of holding your usual weekly meeting in that depressing conference room with no windows, try a walking meeting, or start your meeting with some stretches and a circuit around the office. When the weather is nice, schedule some outdoor time in your day. This works particularly well for small groups and one-on-one chats.
Make Creative Inspiration a Cornerstone Of Your Internal Communications
Inspirational storytelling is just as important within your organization as it is to reaching your customers externally. Make creative inspiration a key part of your weekly newsletter content strategy, and try to think outside the box. It doesn't have to be content that's "related" to the business of your company-in fact, it's often more thought-provoking when you can incorporate ideas and content from other walks of life. This will help give your employees a refreshing break and offer a new perspective that may spark innovative ideas.
Give People Time and Space To Focus
Science tells us that multitasking is the enemy of creativity. Design and build quiet spaces that are conducive to focus. Eliminate clutter and unnecessary distractions, and implement a system that ensures that employee communication practices aren't prone to creating constant interruptions in everyone's day. Try scheduling "quiet hours" in which employees are able to work alone and must turn off notification sounds on their digital devices.
There are plenty of ways for brands to invest in a work environment that supports creativity, and just as many beneficial reasons to do so. For more insight into creative thinking, subscribe to the Content Standard newsletter.

Featured image attribution: Oliver Cole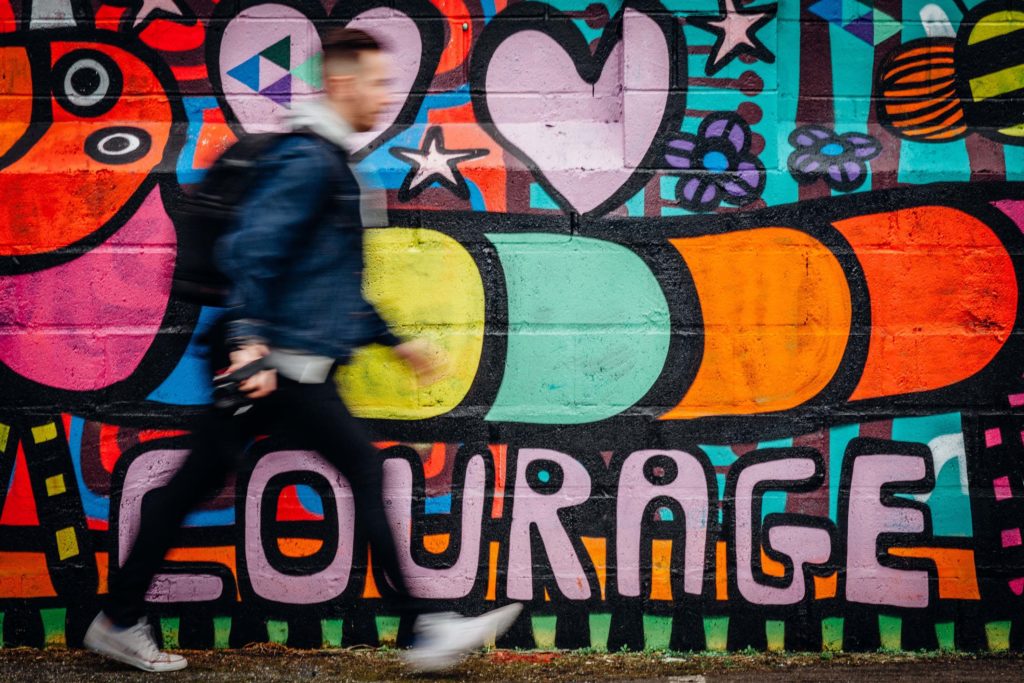 https://www.skyword.com/contentstandard/creative-thinking-artistic-outlets-society-important-ever/
https://www.skyword.com/contentstandard/creative-thinking-artistic-outlets-society-important-ever/
Nicola Brown