Communications
Entertaining and Informative: B2C Messaging for B2B Content Strategy
By Shannon O'Neill on August 24, 2018
B2B marketing has traditionally focused on the features (i.e., the logic) of the product, while B2C focuses on the benefits (e.g., "you may not need it but you should want it"). While we tend to think of B2B as formal and serious (think speaking engagements, white papers, and case studies), in reality, B2B companies are just as concerned with building brand awareness and demonstrating benefits for buyers.
Using B2C tactics, which tend to be emotional rather than rational, can lead to a successful B2B content strategy. As Content Standard author Liz Alton points out, a 2016 cross-industry research project with more than 3,000 customers by Gartner revealed that a key theme for brands appealing to B2B customers is "focusing on B2B buyers as individuals and as human beings with emotions." B2B customers have similar wants, needs, and expectations as B2C customers. After all, we're all experiencing the same shift in consumption of multimedia content to digital and social media.
As it turns out, injecting humor and pop culture references into marketing strategies is paying off for B2B companies. These brands are also driving sales through the same mobile and online tools used by successful B2C companies. According to the Content Marketing Institute's 2018 Benchmarks, Budgets, and Trends-North America study, 91 percent of B2B respondents use content marketing in their business. Whether the focus is generating leads (B2B) or building brand awareness (B2C), brand storytelling is what consumers are expecting.
As is the case with all good brand storytelling, it's not about bragging and telling your customers your product is right for them; it's about showing them how the product and your company can improve their lives. By shifting the expectations for B2B marketing, these companies are pushing the envelope while entertaining and informing their customers.
Messaging With Benefits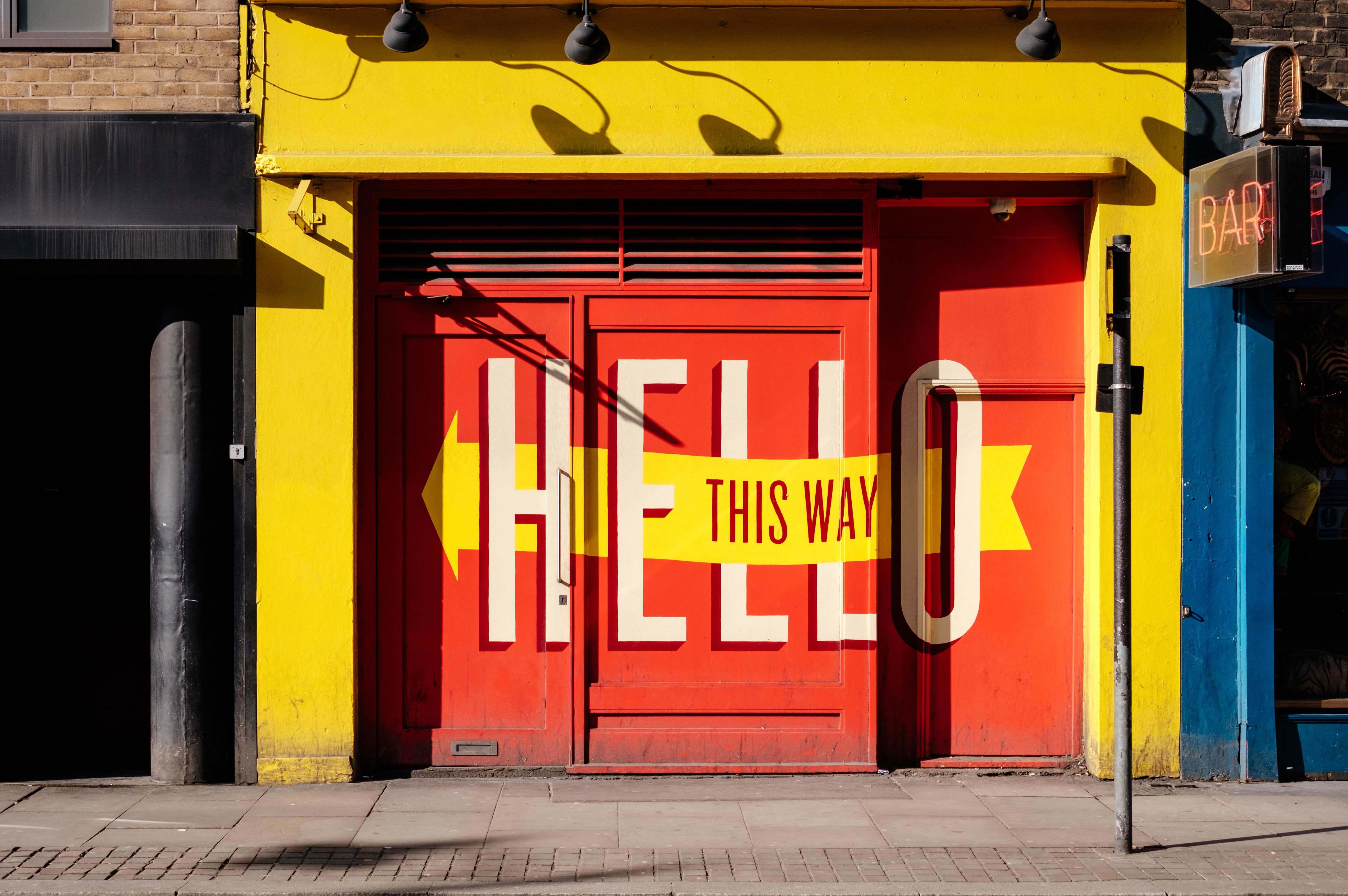 Image attribution: Samuel Zeller
In a piece for Forbes, customer experience expert and author Blake Morgan wrote, "The job of B2B companies is to instill confidence in the buyer so they know they are buying the right product that will make a positive difference at their company. Companies and sales reps should recognize the full range of rational and emotional factors behind business purchases and tailor the value proposition accordingly. ... That's part of the reason B2C sales are so successful-customers feel fulfilled and validated emotionally and rationally."
As a global leader in cloud-based human capital management (HCM) solutions, ADP has used a series of light, pop-culture-inspired articles on its SPARK blog to appeal to HR professionals. Beyond having fun, these posts are geared toward solving a problem for customers. By using humor and levity to address pain points, ADP becomes more human than just by saying, "We can solve your problems."
One Spark article offers a list of popular TV moms who are successful at work and home. More than a listicle, this type of messaging reaches out to a customer's personal interests and says "We see you." It's a small thing, but it provides a human touch of levity going beyond simple sales charts, white papers, and ROI reports. Another article about actress Jennifer Lawrence's fight for pay equity in Hollywood connects the content to the real world and a moment in our culture. It speaks to potential buzz around the proverbial water cooler-we may not love to chat openly about pay disparity in our own organizations, but if a celebrity is involved and it's a cultural moment, it's game-on for debate. ADP saw an opportunity to break into the cultural conversation and offer some advice for HR professionals. Not only do these posts provide a human moment, but they differentiate ADP from others in the space.
ADP also uses their content to find a unique way to present the mission of their company (supporting businesses) Pieces like "Want the Ideal HR Department? Follow This Recipe" is playful in structuring tips like a recipe with steps and ingredients, offering a unique way to look at the same old information. Witty headlines have a better chance of keeping a customer or reader thinking about them afterward. This piece could have just as easily been titled "Building Basics for an HR Department," but that sounds more like an IRS tip sheet than an interesting read.
With these posts and tailored blogs, ADP has created a dialogue, not a monologue. 'Have a question or concern? Great, here are some thoughtful tips on how to solve it.' It's not simply the straightforward presentation of "We can do this for you." By being dynamic in approach, the content pulls you in, not just pushes you to do something (i.e., engage ADP's services). It also encourages HR leaders to think differently about common hurdles in the business world.
B2B Buyers Like Stories, Too
It may seem obvious, but buyers are people. Companies that recognize this in their B2B content strategy and brand storytelling will appeal to their customers more than those who hold back information. According to Inc,"The average B2B customer is already almost 60 percent through the buying journey before they speak with a salesperson." That's a heck of a lot of time spent researching and trying to make a good decision. And sometimes the way to that decision might not be a question about the product, but about the experience. B2B companies such as UPS and HP recognize the need for more thoughtful information aimed at solutions for their customers. They use engaging content to provide insight and acknowledge the person at the other end of the purchasing decision.
Another great example of walking the line between B2B and B2C content strategy is shipping and logistics giant UPS. Since its service straddles the business and consumer worlds, it has a bit more room to play with. For years, the company has been having fun with social media. Take, for example, just one of its Instagram accounts with more than 180K followers, UPSDogs, which is dedicated to photos of drivers with dogs they meet on their routes.
Late in 2017, UPS tried a new tactic that hit right on a cultural moment: the release of Taylor Swift's new album, "Reputation." UPS delivery vans in New York, Atlanta, and Nashville were decorated with posters advertising Swift's new album and hashtag #TaylorSwiftDelivery.
Proud to announce that @UPS is Official Delivery Partner for Taylor Swift's new album, reputation! https://t.co/ENrgvV4Onm pic.twitter.com/lMxdAsWmnS

- UPSers (@UPSers) August 25, 2017
A UPS spokeswoman offered this explanation of the partnership to MarketWatch: "The collaboration was an opportunity for UPS to demonstrate that our logistics solutions can deliver value to customers, especially when it really matters." Expanding further on the unique partnership in the same piece, brand consultant Ken Danieli speculated the company was using the campaign to introduce a new branded experience for customers.
"UPS is offering this new business model and Swift wants a new direct-to-fan business model. It's a means of direct delivery to consumers without an online retailer such as Amazon taking a cut. I see this as both UPS trying to get further into the online retailing business and making a play for a greater share of the profits from the billions of sales that it facilitates with its delivery services." It's doing two things at once: taking advantage of a pop-culture icon, and making a not-so-subtle play at differentiating the company from its competitors.
Software company HP's Tektonika Mag is tech innovation with a twist of humor. With the tagline "Tech is a shifting landscape. Know the terrain," it's clear the messaging is going to be about being a trusted advisor.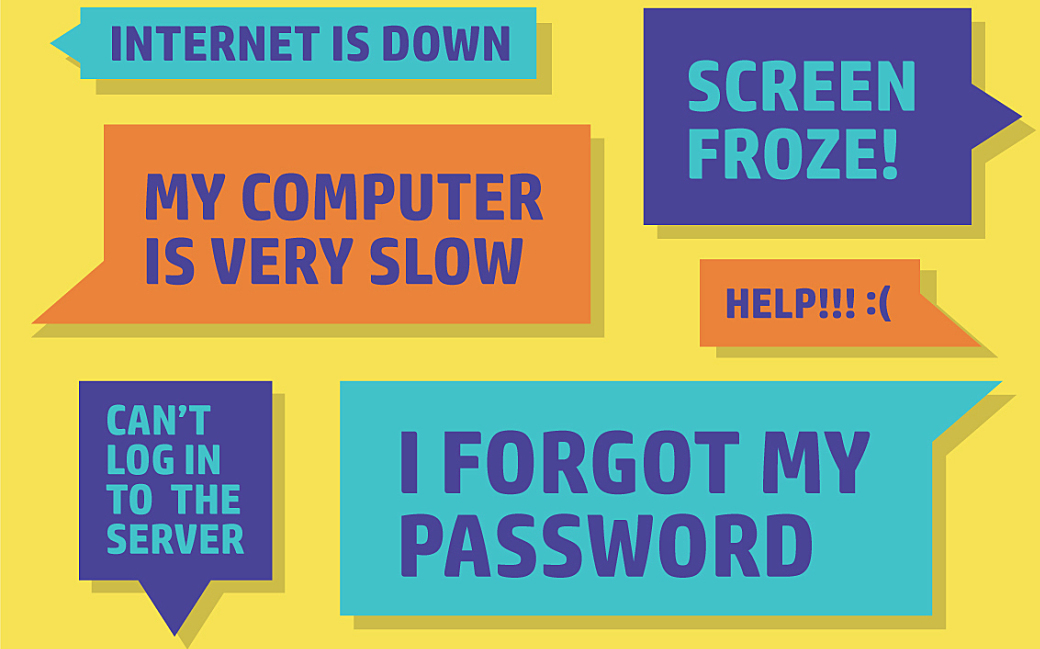 Image attribution: Tektonika Mag
When it comes to tech and security, it's hard not to take a grim tone-but HP has managed to add a fun twist. While "4 of the Funniest Fail-filled Printer Hacks" takes on a dry topic, printer security, it features a series of bloopers and leads to a bigger message about making sure your printers are secure.
Stress is high when you are responsible for buying a piece of equipment or a service that could cost your company tens of thousands of dollars. However, brands need to find a delicate balance between scare tactics and being too flippant. Another post, "Explore a Hacker's Lair with MafiaBoy's Virtual Reality Experience," feels more appropriate for a crime show than a software company, but again, it's about the message. Hackers are a real problem for B2B clients. How can HP be a thought leader and trusted advisor? In this case, by showcasing a virtual walk-through of a former hacker's setup and offering advice to companies fighting cybercrime.
Overall, B2B content strategy and messaging are evolving strategically to be more fun, yet continue to provide information for both a more traditional business-focused audience and a consumer who still wants to be educated. Building an emotional connection is critical for B2B companies, yet just as critical is gaining (and keeping) customers' confidence.
For more stories like this, subscribe to the Content Standard newsletter.

Featured image attribution: Mario Gogh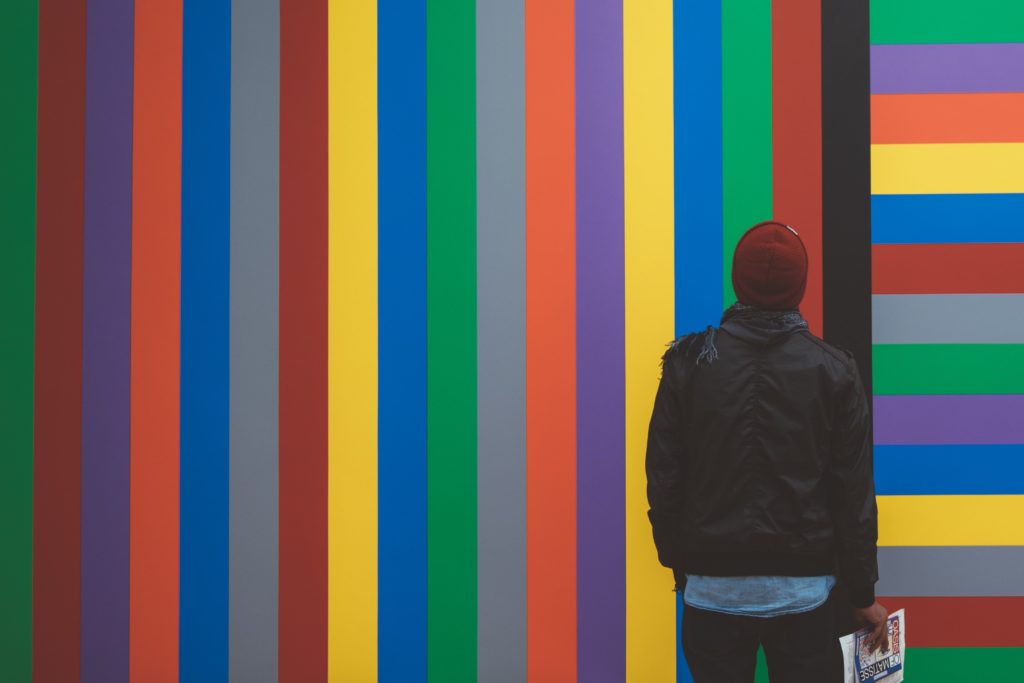 https://www.skyword.com/contentstandard/entertaining-and-informative-b2c-messaging-for-b2b-content-strategy/
https://www.skyword.com/contentstandard/entertaining-and-informative-b2c-messaging-for-b2b-content-strategy/
Shannon O'Neill