Content Strategy
Event Sponsorship in Sports: Why the Winter Olympics Are a Gold Mine for Brand Storytelling
By Jonathan Crowl on February 12, 2018
Savvy brands aren't content with sponsorships that only offer prime logo placement at sports competitions. Having your credit card brand logo painted across the barrier surrounding the Olympic ski slope finish isn't without value, but what is it doing to win customer loyalty?
The answer, if you ask most marketing executives, is very little. With content existing in so many forms nowadays, these brand marketers are leaning toward event sponsorship that eschews interrupt advertising in favor of brand storytelling opportunities. Look closely at many of the athlete stories being told in advance of the 2018 Winter Olympics and you'll notice that many of them are being told by corporate brands aligning their own name with the virtues, ideals, and dreams of these athletes.
This movement toward storytelling isn't purely driven by the increased availability of branded content and owned content channels. The fact is that consumers respond better to storytelling than traditional advertising. The engagement is deeper, the impact is more sustained, and the ROI is stronger, even if it's sometimes harder to pin down. Sports events like the Winter Olympics are a prime opportunity for this strategy to shine, leveraging an abundance of compelling storylines to build sponsorships and content partnerships that directly benefit brands, athletes, sports organizations, and sports fans all at the same time.
Brand Storytelling Through the Lens of Sports
While a static logo or similar interrupt ad may allow brands to establish a presence at a sporting event, they're ineffective-in most cases-at aligning the brand with the spirit of the event. At the Winter Olympics, there is an overarching theme of unity, sportsmanship, equality, and a quest for greatness that touches every aspect of the Games, from the opening ceremony to the events themselves, even to the medal ceremonies. Perhaps more than any other sporting event-especially one with a global reach-the positive tone of the Olympic Games makes it a powerful opportunity for brands looking to elevate and advance their messaging.
Part of what makes the Winter Olympics such a rich storytelling opportunity is the abundance of incredible under-the-radar success stories. By researching athlete stories to find narratives that align with company values, brands are using sponsorship strategies to intertwine their own stories with the emotional stories of athletes.
When it comes to finding the right fit, event sponsorship should seek out angles that draw a direct, meaningful connection between the athlete's story and the brand's story. P&G is one of the best examples of a brand that hit upon a perfect sponsorship fit and used it to champion brand storytelling with broad appeal and emotional depth. As AdWeek reports, the home consumer goods company is continuing its Olympic sponsorship in 2018 with its "Thank you, Mom" campaign, which centers on the critical role mothers play in supporting the Olympic ambitions of their children.
This year, a powerful new ad is making waves via traditional TV broadcasts as well as online video and social channels. Featuring the hashtag #LoveOverBias, the video highlights global stories of mothers supporting their children in the face of adversity, helping inspire them to break through barriers in the pursuit of their Olympic dreams.
A series of related videos have been prominently featured on P&G's social channels. The brand also leans on native ad campaigns to push this brand narrative across as many digital channels as possible.
Another brand that continues to showcase exemplary brand storytelling through sports is the energy drink brand Red Bull, which aligns itself with athletes in extreme sports attempting near-impossible feats. Yes, the Red Bull logo is slapped on every surface you can find, but this is just one of many types of sponsorship, all of which come together in service of a larger cultural event-one that viewers will remember for years, and always associate with the Red Bull brand.
Red Bull pursues this storytelling through a variety of extreme sports stunt events, but it also sponsors a number of Olympic athletes, particularly in less traditional sports like snowboarding and adrenaline-packed competitions like ski jumping. The company has used smart sponsorship decisions to develop a sharp, clear understanding of its brand in the minds of consumers.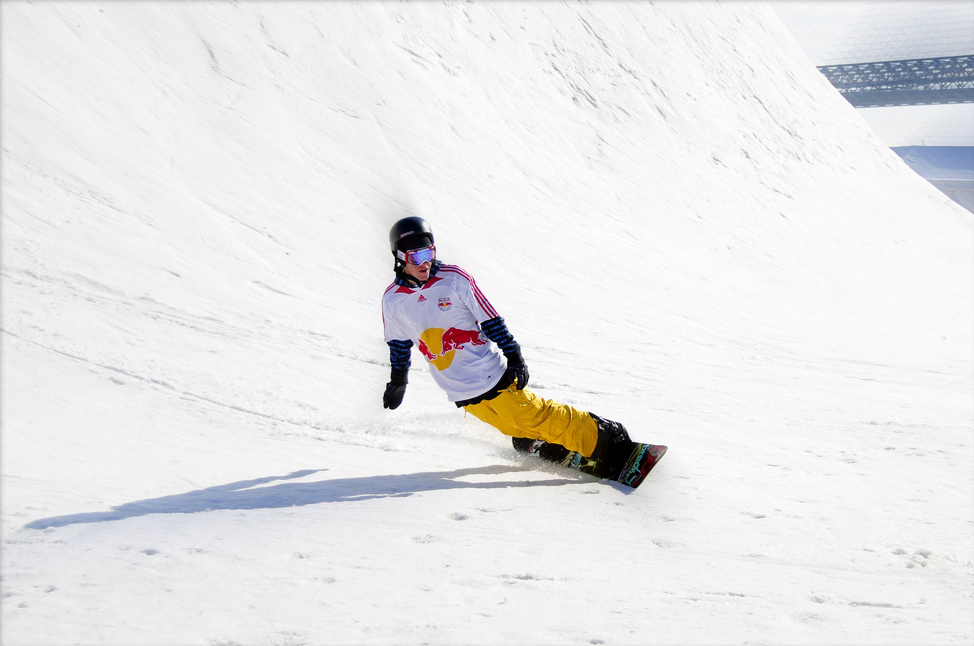 Image attribution: Tony Fischer Photography
The New Era of Sponsorship: Something You Feel, Not Just Something You See
The appearance of a brand logo within an Olympic broadcast doesn't offer consumers anything in terms of experience. Ultimately, that's what turns consumers into customers and advocates: The experience they receive from a brand dictates their feelings and their allegiance.
This experience can be cultivated on many levels, but each one must take part in telling a brand's story. The most basic experience is the emotional one that takes place while watching a sporting event, and it's a feeling inextricably tied to the sports experience itself: As you watch an athlete soar to victory, the camera cuts to her mother in the stands, and you tell the person next to you about the P&G-sponsored story you saw in a video earlier that day. No matter what you consciously think of P&G, its storytelling has now enriched your sports experience, and its brand has now become a part of that experience. Even after the event itself ends, those feelings will linger, and P&G is banking on those feelings influencing your consumer decisions.
Brands can also tell their brand story through real-world experiences, including the use of VR and AR to bring fans deeper into the Olympic moment. Bridgestone launched its Performance Institute by featuring five US Olympians destined for greatness. For the 2018 Winter Olympics, the sponsor has a physical presence in South Korea while also telling their brand story through in-store experiences and digital content that takes fans behind the scenes to understand what it takes to achieve Olympic success.
Meanwhile, [a]list reports that Intel will be leaning hard on technology designed to deepen fan connections to the Olympic experience, making use of 30 separate virtual reality experiences to tell its own brand story through its "Experience the Moment" campaign. The company also has plans to incorporate drones, e-sports, and other cutting-edge technologies to tell its story in more innovative ways that leverage and showcase the company's latest advancements.
Traditional advertisements only serve as distractions from sports. But the sporting event is why people show up in the first place. Businesses are starting to understand that the best marketing strategy is one that directly inserts their brand into the sports event, contributing a narrative that enhances the viewer experience.
For more stories like this, subscribe to the Content Standard newsletter.

Featured image attribution: Preston Keres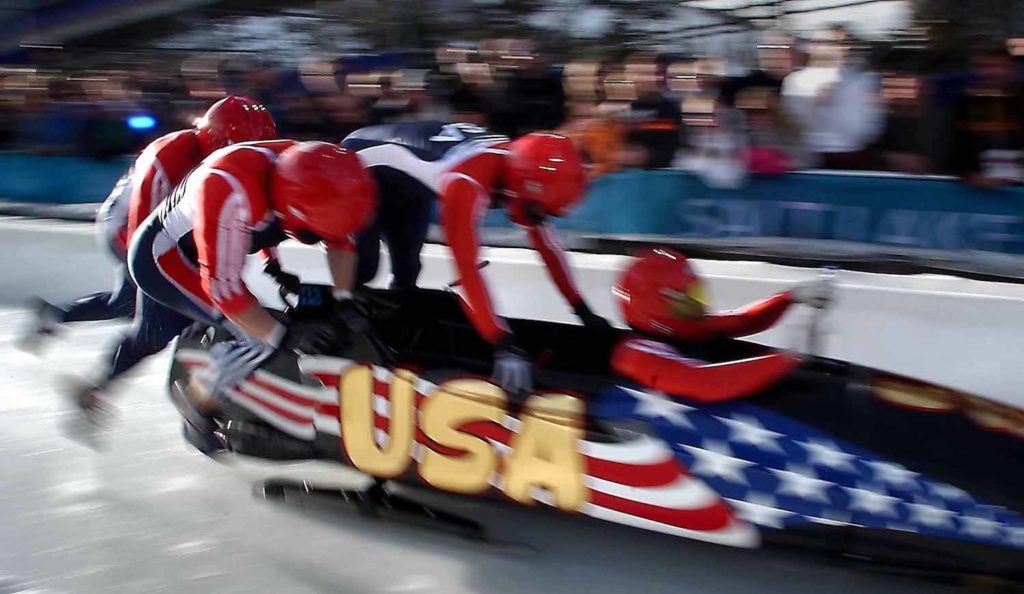 https://www.skyword.com/contentstandard/event-sponsorship-in-sports-why-the-winter-olympics-are-a-gold-mine-for-brand-storytelling/
https://www.skyword.com/contentstandard/event-sponsorship-in-sports-why-the-winter-olympics-are-a-gold-mine-for-brand-storytelling/
Jonathan Crowl