Creative Thinking
From Gimmick to Game Changer: The Evolution of Augmented Reality Marketing
By Taylor Holland on November 9, 2018
It's been more than two years since Pokémon Go took the world by storm-a storm that dissipated almost as quickly as it blew in. The immersive game app's meteoric rise and fall taught brands an early lesson about augmented reality: the technology has a definitive wow factor, but that novelty wears off quickly if your content fails to engage your audience.
Within a month of its July 2016 release, the Pokémon Go augmented reality (AR) game had broken five world records, including most revenue grossed by a mobile game in its first month ($206.5 million) and most first-month downloads (130 million). But by December, the number of active daily users fell from 45 million to five million.
Granted, five million is not a small user group, and the game still experiences traffic blips around the release of new content. But consider the success of Fortnite Battle Royale as a point of comparison. Launched in September 2017, the app game has continually grown its active user base, topping 78.3 million users in less than a year-not by using game-changing immersive technology, but by creating a game-changing game.
The same principles apply in content marketing. Brands that are getting the most traction are not just using AR to get attention; they're using it to enhance experiences and tell stories that keep people's attention.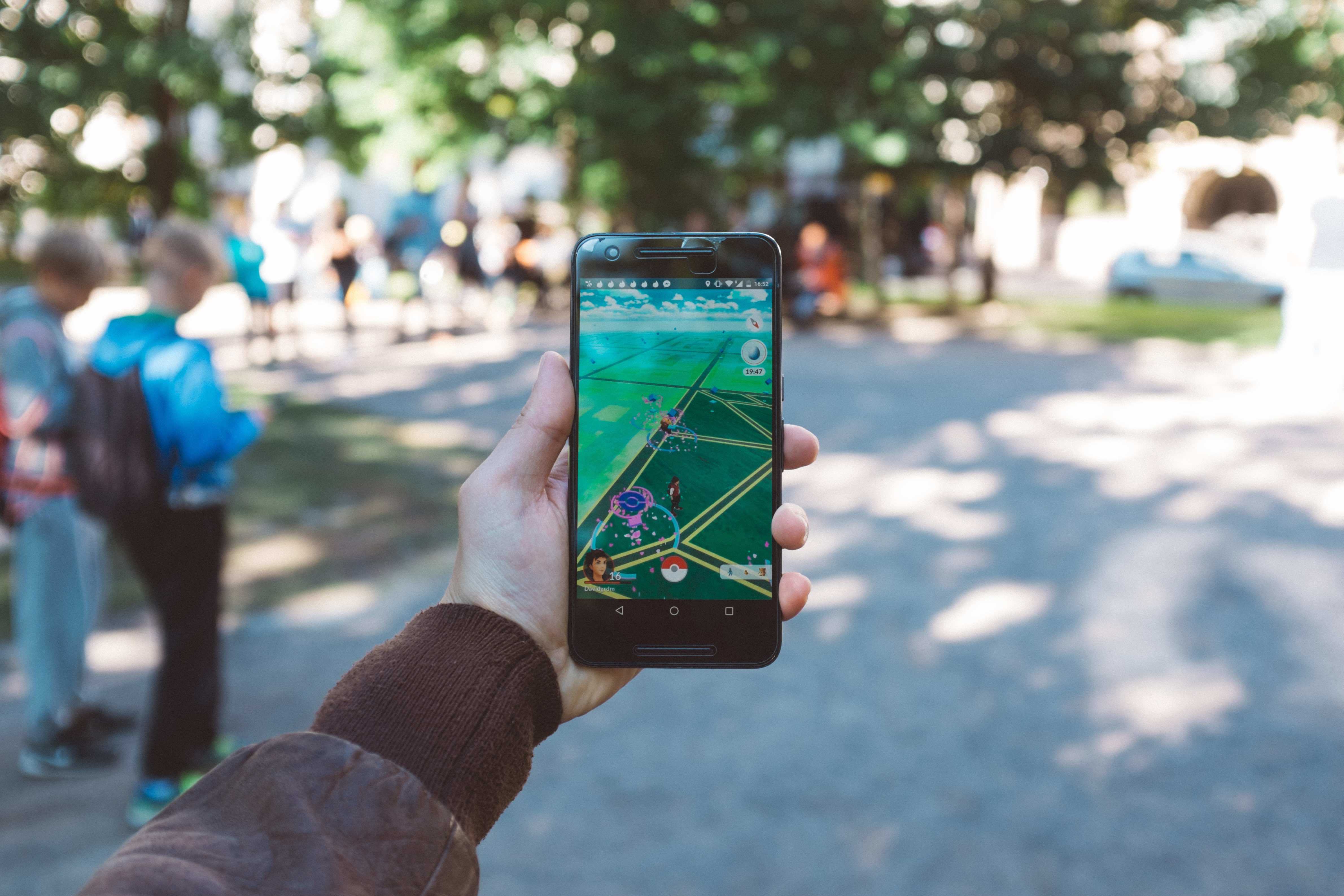 Image attribution: David Grandmougin
Augmented Reality Marketing Grows Up
When it comes to brand storytelling, virtual reality (VR) seems like the obvious choice. By putting the audience inside the story, it's more immersive than AR, which overlays virtual story elements onto the real world. However, the consumer technology required to view VR content is still fairly expensive, and the market for VR devices has stagnated over the past year. The only thing required to view AR content is a smartphone, which the majority of consumers already own.
According to Boston Consulting Group, there will be 51.2 million AR users in the US alone this year, thanks in large part to AR filters used on popular social media platforms like Snapchat. Yet 42 percent of senior marketing executives have been hesitant to adopt AR, not yet knowing what kind of ROI it could drive.
That's all beginning to change. Nearly 90 percent of companies with annual revenues of $100 million to $1 billion now use AR or VR technology, according to Deloitte. Among smaller firms, 10 percent of marketers in the UK utilized AR in 2017, according to Purch, and 72 percent planned to do so in 2018.
Thanks to new AR development platforms released over the past year-including ARKit for iOS and ARCore for Android-it's now much easier and less expensive for brands to create immersive experiences. Even major players in the space have begun moving away from VR in favor of AR. For example, VR video company Jaunt, which was behind many of the earliest 360-degree brand video productions, recently announced it will be streamlining its staff and services to focus to AR.
Of course, AR isn't exactly new territory for marketers. Over the past few years, many brands have been experimenting with augmented reality as a way to create interactive product packaging and help people visualize how products would look in real life. Done right, this strategy pays off. The IKEA Place app is the second most popular free app that uses Apple's ARKit platform, beating out dozens of gaming apps, according to Sensor Tower. And the Sephora Virtual Artist app has received more than 8.5 million visits from customers who have tried on more than 200 million shades of makeup.
Meanwhile, AR technology has also enabled some creative gimmick marketing. Just ask the Austrian bus passengers who experienced this immersive Walking Dead ad:
As AR technology continues to evolve and mature, so do our AR marketing strategies.
Brand Storytelling Meets AR Marketing
Forward-thinking marketers are taking AR content beyond product packaging and virtual dressing rooms, exploring its potential to engage audiences and create stronger emotional connections for the brand. Here are three innovative ways that brands are telling unique stories using AR technology.
1. Get behind the scenes
Audiences love a good behind-the-scenes story-how something is made, why it's made, even where it's made.
Last fall, Patrón Tequila released an AR tour of its Jalisco distillery, guided by a bartender who shares the company's history and tequila-making process. Within a couple months, the app had more than 50,000 views and downloads. Patrón then decided to make it shoppable. Now, at the end of the in-app AR experience, customers can tap a button to order an engraved bottle of tequila.
Adrian Parker, Patrón's vice president of marketing, explained the brand's AR strategy to Beverage Dynamics: "From Patrón's perspective, we know that people who drink ultra-premium spirits are often more tech-savvy and more connected socially. There's a natural overlap there. And these people also like to know more about the things they eat and drink. They're younger, tech-savvy, and higher-income. But it's also about that mindset: wanting to learn more about the products they consume. AR is a way to achieve all of that."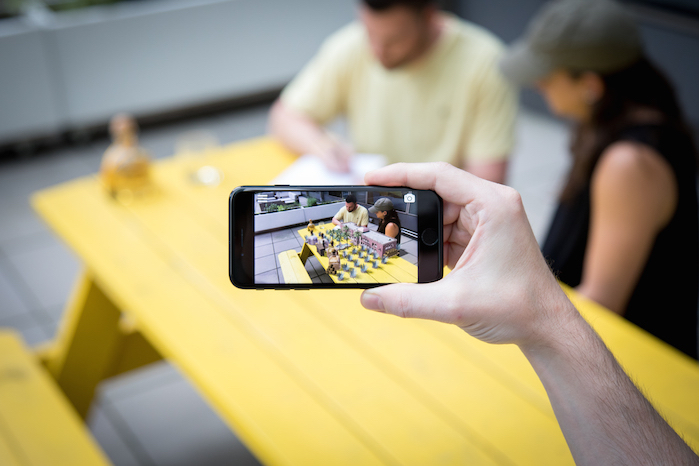 Image attribution: Kyle Schwartz
2. Take customers on a branded adventure
Kate Spade New York-an early influencer in shoppable storytelling-has also taken the lead with AR storytelling. To generate buzz for its first physical store in Paris, the fashion retailer launched an AR app called My Little Paris Tapage.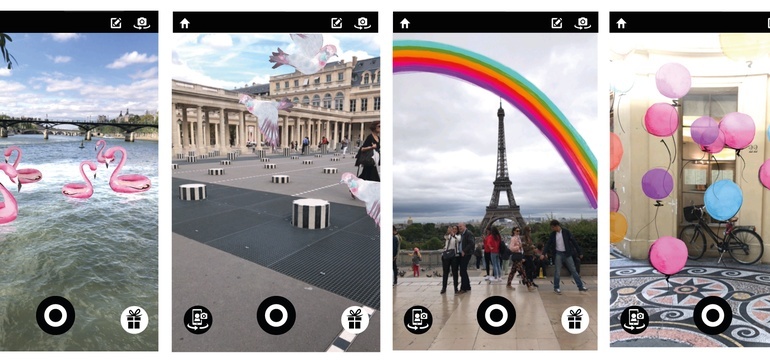 The app provides a guided tour of the city via "Joy Walks," where users can discover "secret" Parisian locations and view them overlaid with virtual images, such as flamingos in the Seine River or yellow taxi cabs on the streets. While they're at it, app users are encouraged to share their adventure on social media with the hashtag #KateSpadeJoy.
3. Turn stories into a brand
Australian winemaker 19 Crimes has built its entire brand around stories-specifically, the stories of British prisoners who were sent to Australia during the 18th century for committing one of the infamous 19 crimes. These offenses-which included such atrocities as impersonating an Egyptian, clandestine marriage, bigamy, and stealing letters-were punishable by either execution or transportation, which allowed those who survived the journey to start a new life on a new continent.
Each 19 Crimes wine bottle label features the mugshot of one of these criminals. Using the company's AR app, customers can scan the labels to hear the convicts tell their tales.
The innovative storytelling strategy has helped make 19 Crimes one of the fastest growing brands within the Treasury Wine Estates (TWE) portfolio, and last year, Market Watch named it "Wine Brand of the Year."
And that's all for a $7 dollar bottle of wine. Or more likely, that's all for a great brand story and an innovative augmented reality storytelling strategy.
For more stories like this, subscribe to the Content Standard newsletter.

Featured image attribution: Patrick Schneider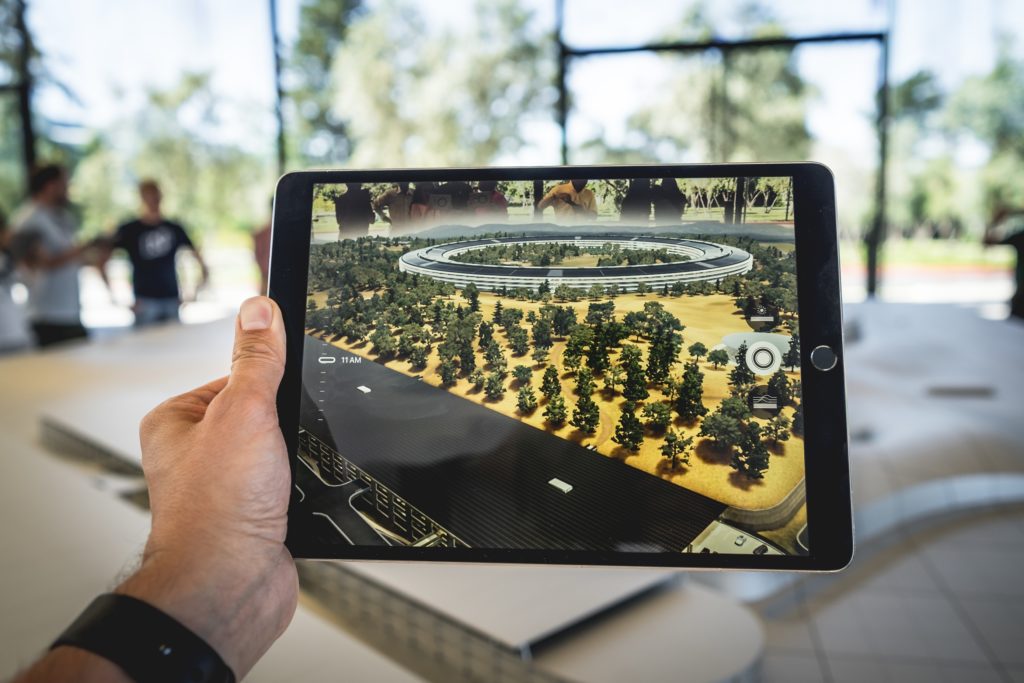 https://www.skyword.com/contentstandard/from-gimmick-to-game-changer-the-evolution-of-augmented-reality-marketing/
https://www.skyword.com/contentstandard/from-gimmick-to-game-changer-the-evolution-of-augmented-reality-marketing/
Taylor Holland