Creative Thinking
How 9 Executives Built Their Own Unique Thought Leadership Platforms
By Bethany Johnson on April 2, 2018
If you're a marketer and have not yet experienced this, you may soon: Having spent months sussing out the perfect content marketing strategy, your team is finally gaining steam in execution. They're getting into a rhythm, finding their stride. Your message is resonating, and your new, loyal, addressable audience even shares what you produce. Metrics are muzzling your internal and external critics. The pilot program is working.
But then . . .
In walks your CEO with an awesome new idea. "It's all about how Bitcoin will be the single global currency," he proclaims. "And soon."
Everyone freezes. What do you do? Pause everything you're doing to hear him out? Cryptocurrency isn't anywhere in your communications strategy. He's got that look in his eye-the entrepreneurial seizure that makes him the perfect founder. What's more, he's probably right in his declaration. He's predicted huge culture shifts before, and his foresight paid off then as it likely will now. His observations are always valuable. But is the content hub you built the best place to start unpacking this new topic?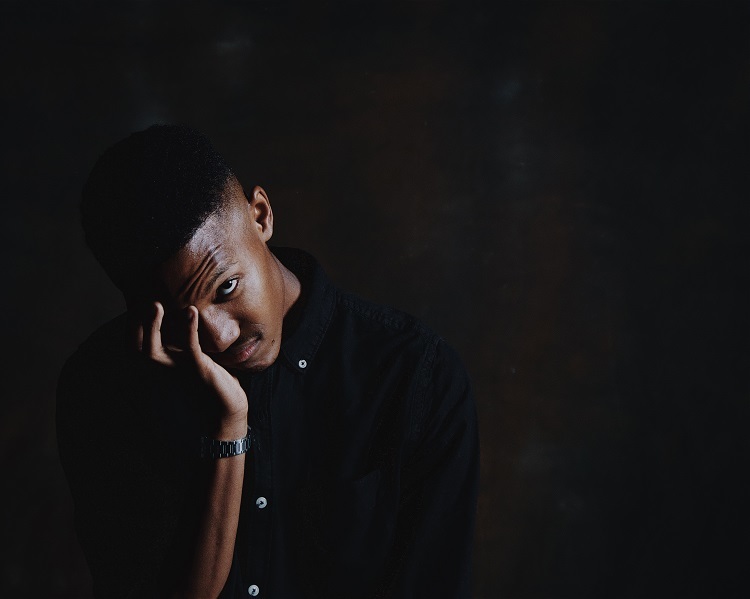 Image attribution: Mosa Moseneke
Today's most effective leaders are speaking up about industry-relevant topics, political issues, and pleasure projects alike. It can and (often) should be done. The only question is whether the outlet should be part of your corporate communications scheme or a separate CEO blog.
Here are nine successful leaders who creatively navigate their own platform without upstaging their brand's messaging strategy.
Thought Leadership Platforms
Financial investment robo-advisor Ellevest has no trouble differentiating itself as a company. The brand's feminist focus saturates its well-established #WhatTheElle email newsletter and in-depth resources web page. The brand also coproduces MAKERS Money, a snappy, entertaining, informative show that airs on Yahoo Finance every Thursday.
Impressive as those content outlets are, it's the CEO's long-form articles on LinkedIn that seem to generate the most conversation. Sallie Krawcheck regularly publishes her perspective-her opinion-on current events that affect women, and people on the platform are using her conversation starters to engage in a friendly, curious dialogue.
Other noteworthy executives that use LinkedIn's reader-friendly interface to publish longer articles include Rakuten's CEO Hiroshi Mikitani and Clara Gaymard, CEO (France) of General Electric.
Separate Sites
Open Mike, the website dedicated to all things Mike Critelli, is the perfect content destination for anyone interested in business leadership. As the former CEO of Pitney Bowes, Critelli started his website as a way to impart corporate thought leadership and personal reflections on life. Through his transition to CEO of Dossia Service Corporation, he continued to publish his prolific observations on the mailing industry, current events, health, individual responsibility, and modern philosophy. Today, he's nearing the 300 post mark, and most of his articles are over a thousand words long. Critelli's readers can sense the businessman's passion in every paragraph, an attractive by-product of the executive who's compelled to continually create.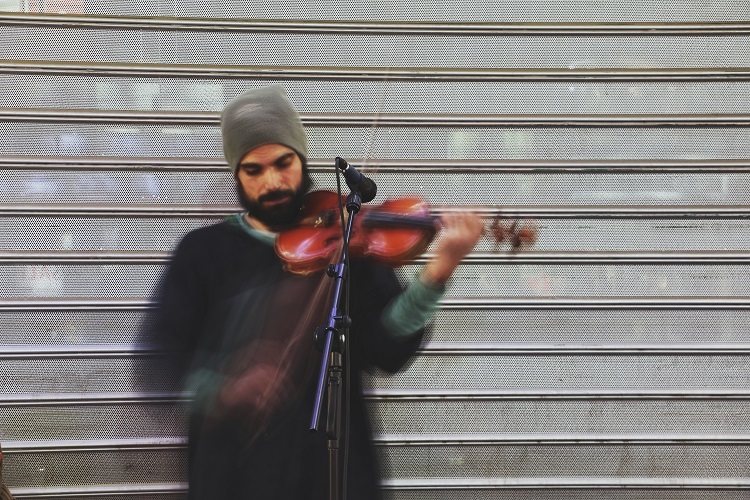 Image attribution: Soroush Karimi
Or take for example Caterina Fake, co-founder of Flickr, Hunch, and now Yes VC. Her own site, Caterina.net, exudes safety for both reader and writer. Fake doesn't seem to sense a pressure to stick to one topic or avoid others. That freedom lets her share what's most important to her at the moment, a nostalgic characteristic reminiscent of the early days when a blogger's main goal was to know and be known.
Founder and CTO of HubSpot Dharmesh Shah is another case in point. He doesn't often say much. But when he does speak, everyone listens. He keeps Dharmesh.com and OnStartups.com, two sites that allow him to offer advice when he has it and share what he's working on-without the expectations of an editorial calendar or long-term strategy.
The CEO Blog
Your executive may not need a separate site, his own YouTube channel, a dedicated Medium account, or LinkedIn publishing schedule. Sometimes, just a page on your site will suffice. Richard Branson's personal posts appear first on Virgin.com, a surprisingly simple tactic for a founder who seems to create content everywhere he goes. Then his stories are simply pushed out to social. The man's musings are welcome in many news feeds, whereas his company's communication (an ad from Virgin, for example) could be unwelcome. When you click through to read more, you're routed to his Virgin site, an experience in itself.
On the other hand, the founder stays out of each individual Virgin brand's content marketing platform. He lets each of his creations tell its own story. You won't find him giving mental-health tips at Virgin Care Private or travel advice on the Virgin Atlantic site, for example.
It would be an understatement to say everyone benefits by this approach. Users enjoy a good microstory with every Branson post. They also feel connected as they follow his overarching, ever-unfolding story, finding their own links to his past achievements and global current events. The brand enjoys a loyal, trusting, engaged following that originates from the CEO's openness. And the man himself enjoys what appears to be an effortlessly constructed personal brand that can someday be passed to his successors.
Other Publications
Another smart move is to make your executive a regular contributor to other industry relevant publications beyond your own. Martha Heller, CEO of IT recruiting firm Heller Search, is an expert voice on IDG Communications' CIO.com. Her company's robust blog and celebrated Heller Report serve as more predictable content marketing initiatives, and it would be tempting to stop there. But Heller is wise to creatively offer up thought leadership where larger, niche audiences await, having learned to trust CIO.com for the latest, most relevant information.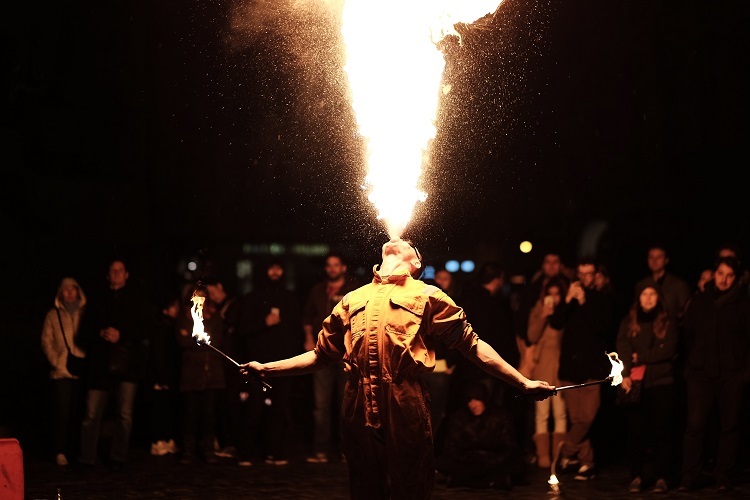 Image attribution: Alejandro Alvarez
YouTube's CEO Susan Wojcicki is another example of an executive who borrows the audiences of other platforms to voice an opinion. In the last two years alone, Wojcicki has tackled the topics of Syrian refugees for Time, the business benefits of paid family leave for readers of the Wall Street Journal, and gender discrimination in Silicon Valley for Fortune, HuffPost, and Vanity Fair.
The inability to work your executives' opinions into your content marketing strategy is not a problem. It's a unique chance to hone a new, powerful voice that can help your brand, your audience, and society.
For more stories like this, subscribe to the Content Standard newsletter.

Featured image attribution: Jens Lindner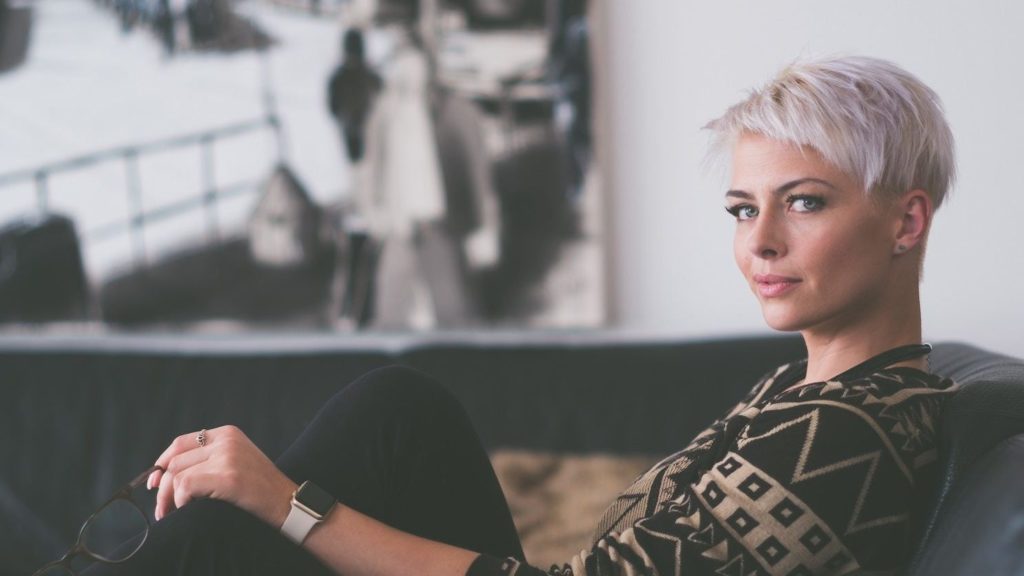 https://www.skyword.com/contentstandard/how-9-executives-built-their-own-unique-thought-leadership-platforms/
https://www.skyword.com/contentstandard/how-9-executives-built-their-own-unique-thought-leadership-platforms/
Bethany Johnson