Content Strategy
How Brands Are Resurrecting How-To Video Content
By Liz Alton on November 27, 2018
How-to video content recently saved the day for me-and got me thinking about its potential to help brands connect with customers in an authentic way. Let me set the scene: I'm standing in front of my mirror in a retro bridesmaid's dress, trying to nail the winged eyeliner look that the bride had requested. In the interest of full disclosure, I have to confess that I've made it to my thirties without ever wearing eyeliner. Ever. And moving from the novice to the advanced category of makeup application, without time to practice, takes significantly more effort than I imagined. A variety of searches took me to well-optimized but not-particularly-helpful-in-an-emergency content: trends pieces, round-ups, celeb's favorite products.
The search for a how-to video that was concise, helpful, and didn't feature twenty minutes of off-topic chat to show something that took ninety seconds was excruciating. I eventually landed on an ultra-helpful video that was posted by a retail brand, and I managed to create a passable winged-liner look. Unsurprisingly, when I decided that I loved the look, I ended up gravitating to that brand-simply because the one encounter left me with the brand recognition and warm fuzzies I needed to make a purchase.
How-to content used to have a reputation as some of the easiest content and the lowest-hanging fruit that a content strategy could target. Yet today's brands are showing that high-value content that immediately answers a customer's questions has an important role to play. In fact, many brands are using how-to pieces as a cornerstone of their video content marketing strategies.
The Case for How-To Video Content
Have you ever tried to explain robotics automation to someone who's never even used a smartphone? I have! And it turns out that what this person needs isn't sophisticated thought leadership on the future of factory automation or in-depth ROI calculators. He wants a very specific set of information that explains what each step in the automation process is and exactly how to do it.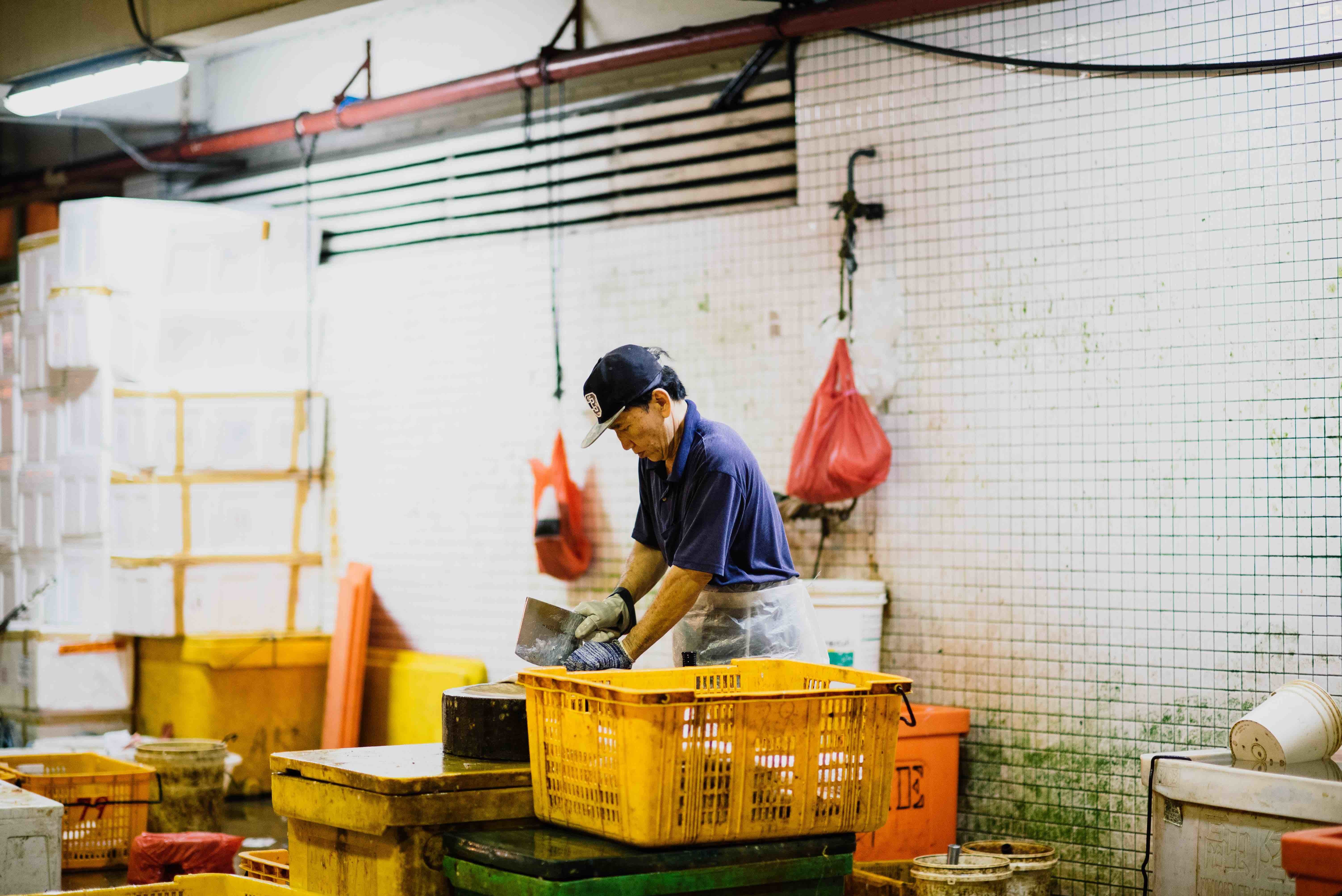 Image attribution: chuttersnap
I recently had the chance to test some content ideas and strategies with a real customer of a brand I was working with. My brand contact felt that this person was a perfect example of the manufacturing clients they were writing for. He was in his 60s, ran a small manufacturing company, and, it turned out, didn't own a smartphone. All the fancy interactive content we were discussing suddenly seemed much less useful.
Throughout the conversation, we came back again and again to the same point: how to do certain things he needed for his business. How could he document his production process for automation or choose the right robotics provider? That's the information he was hungry for. As he searched for content to guide his business' significant investments in the year ahead, he was left with mounting frustration that nobody was answering his questions in a helpful, straightforward, and accessible way.
"What's the point of all this content," he asked, "if I can't find out how to do what I need to get done?" He raised an excellent point, and while he went on to suggest that some of his colleagues would appreciate the more complex content that the brand's strategy was focused on, our discussion highlighted an important takeaway: as you experiment with different formats and messaging, are you helping audiences answer their most essential questions?
Build Confidence with How-To Content
When customers make a purchase, whether it's as complicated as a seven-figure automation system or as simple as $8 eyeliner, they want to know they're getting value for their money. It's not just about fancy features or competitive pricing. Ultimately, what they're looking for is an assurance that they'll be able to use your product or service and get maximum results, joy, or whatever benefit you're promoting.
And for many, they're also looking for ways to bypass long and frustrating customer service calls. One study found that 68 percent of customers would rather watch a help video than call customer service. For that reason, many companies are increasingly creating how-to videos that help customers answer their most common questions and avoid frustrations with their products. This "how to send a message" video from Slack is a great example of a straightforward video. It addresses a common first-time user question and has been viewed tens of thousands of times.
The Micro How-To
Not every video needs to be in-depth. In fact, another use for how-to videos is making a quick reference or answering questions customers might have before they buy a product. Follow the lead of beauty brands, and create how-to content that helps customers understand how your products work. For example, this tutorial from Tarte Cosmetics is less than a minute long, but it shows beauty fans how easy it is to use their latest vegan-friendly lash kit. Whether a customer has just a few minutes to figure something out or they're doing a gut check before buying a product, consider adding short videos to your mix. Bonus: they're great for sharing on social media platforms!
You all asked, & here it is! Watch & learn just how easy it is to apply our #vegan & LATEX-FREE tarteist™ PRO cruelty-free lashes w/ Jen! 😍😍😍 (style: glamazon) #crueltyfree #naturalartistry #eyelovetarte #veganbeauty pic.twitter.com/FFzMysWacy

- tartecosmetics (@tartecosmetics) September 29, 2018
Embrace Storytelling in Your How-To Strategy
Put your how-to content in the context of a story. Squarespace introduces their website platform with a quirky, story-driven video featuring actor Jeff Bridges. It opens with a raspy, engaging voice-over: "The world is full of restless people." Bridges then explains that in an effort to help the restless get some rest, he used Squarespace to create Dreaming with Jeff and share restful sounds with those who can use them. Throughout the video, users can follow along with the basic steps of creating a site with Squarespace, from choosing a template to setting up a shopping page.
There are several lessons you can learn from this campaign. Don't assume that how-to content needs to be straightforward or step-by-step. Find ways to elevate your how-to content-especially as part of your video marketing strategy-through good storytelling. Could showing a customer, real or fictional, going through the process of using your product or service make it more relatable? And, if storytelling is a core value of your marketing efforts, this is powerful confirmation that you can create this type of content in alignment with those larger goals.
Certifiable How-To Content
Increasingly, SaaS brands are gaining a following by creating how-to content that helps educate users about their space-while also making them experts on the platform. Hubspot is one of the most recognizable brands doing this, through their Hubspot Academy. Users get access to expert-hosted videos on a variety of topics, from understanding storytelling to generating ideas and even becoming a better writer. After passing an exam on the content material, users receive a certification that is good for at least a year.
A former colleague of mine used to call this strategy "becoming a tastemaker." When everyone in your industry turns to you for advice, you become a household name and a trusted brand, and they buy your products. Hubspot's certification program is one example of creating next-level how-to content that can shape an entire industry.
Final Thoughts on How-To Content and Your Video Marketing Strategy
It's easy to get caught up in the latest content marketing discussions and think that every piece of content you create needs to be forward-thinking or highly sophisticated. As some of these examples have shown, the how-to videos that brands are creating today aren't just restricted to the step-by-step tutorials of the past.
However, the resurgence of how-to video content asks an important question: is there room in your content strategy for creating targeted resources that answer your customers' most pressing questions? Through storytelling, positioning, and smart strategy, these videos may be more than just basic tutorials. And the power of helping customers when they're facing a challenge-whether it's navigating software they need to work smoothly during a time-pressed day or getting their look just right before their best friend's wedding-can help forge relationships with customers that pay dividends.
For more stories like this, subscribe to the Content Standard newsletter.

Featured image attribution: NeONBRAND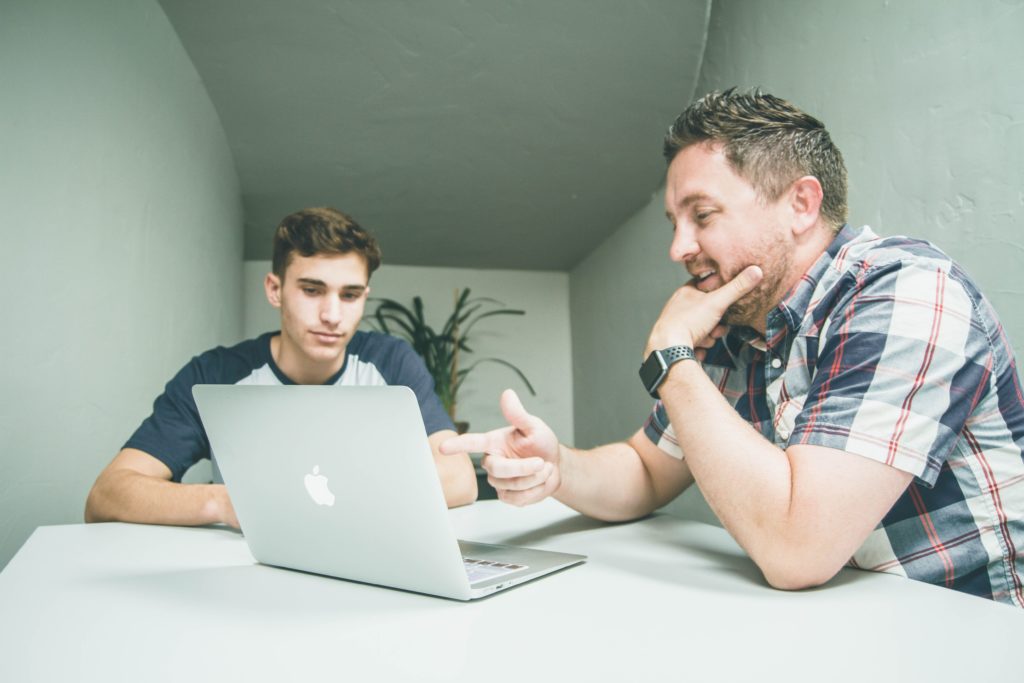 https://www.skyword.com/contentstandard/how-brands-are-resurrecting-how-to-video-content/
https://www.skyword.com/contentstandard/how-brands-are-resurrecting-how-to-video-content/
Liz Alton