Content Strategy
How Brands Are Trying to Recapture the Childhood Magic of Toys 'R' Us
By Jonathan Crowl on December 21, 2018
This is the first Christmas season families will face without being able to turn to Toys 'R' Us for their gift-buying needs. And the absence of one of the world's biggest toy retailers will be deeply felt: Even in its final, troubled year of operations, The Street reports that Toys 'R' Us was able to generate $7 billion dollars in sales.
In other words, that's $7 billion in sales suddenly up for grabs. Now, the former Toys 'R' Us marketing audience is getting targeted by major retailers with their sights set on capturing some of that coveted market share. As holiday marketing strategies approach their final stretch, it's clear that Target and Walmart are locked in a heavyweight battle for former Toys 'R' Us customers who are looking for a new holiday shopping home.
While online retailers like Amazon also have high hopes of stealing away some of those toy sales, the big-box, brick-and-mortar retailers have the edge when trying to convert customers who had previously been loyal to the Toys 'R' Us brand. And those retailers are attempting to use their physical storefronts as an asset in this battle, while also mixing in strategies that leverage digital marketing channels.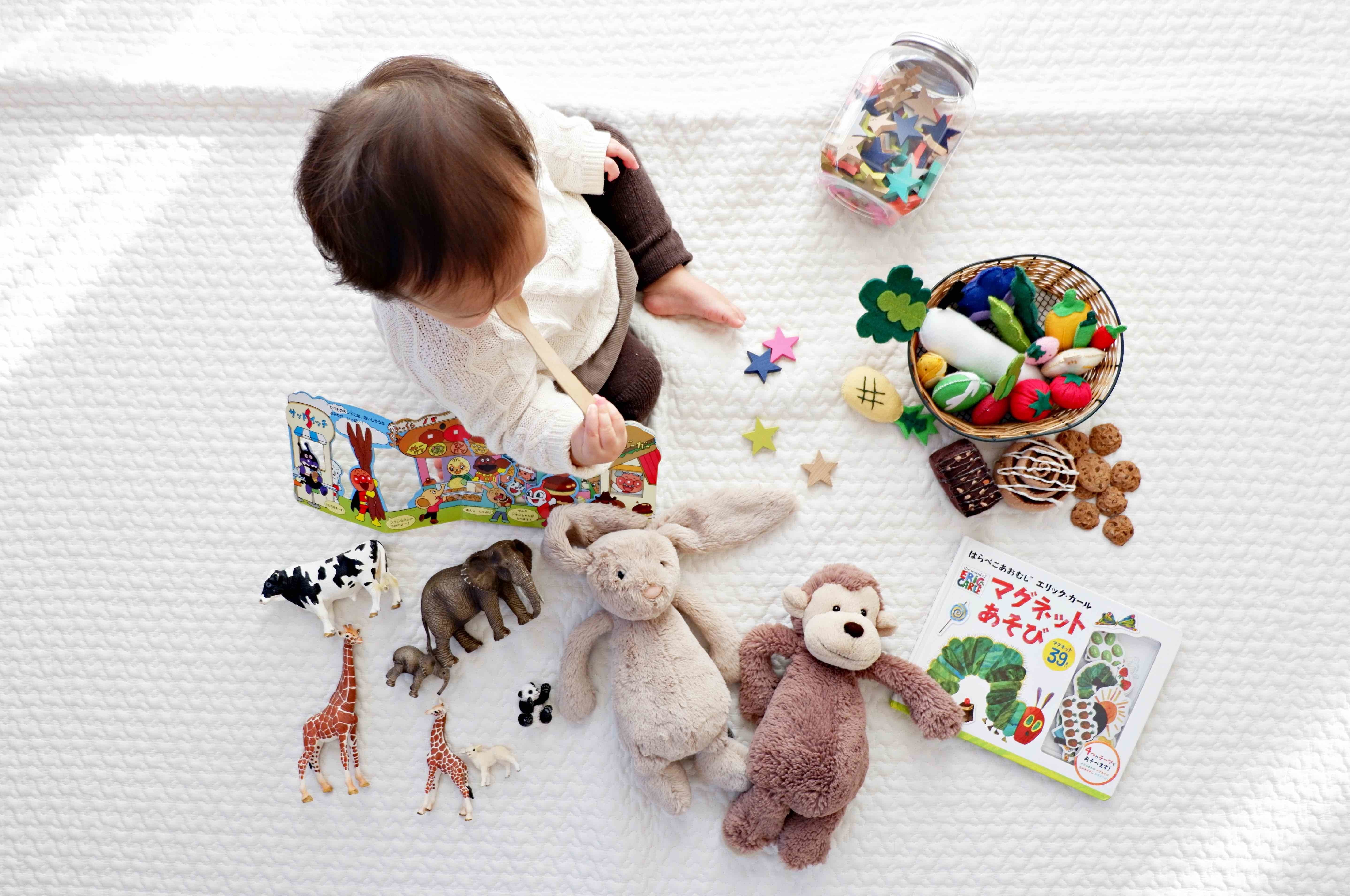 Image attribution: li tzuni
Pitching a Better In-Store Experience
When it comes to creating a marketing experience as memorable as Toys 'R' Us, both Walmart and Target took similar approaches by expanding their brick-and-mortar presence. Toys 'R' Us operated more than 800 physical stores until it declared bankruptcy, and it remained popular among a consumer base who preferred in-store shopping and weren't deterred by the company's shortcomings with its online shopping experience.
Understanding what worked and what didn't work for brands in your industry is an important skill for marketers to improve their own strategies and get ahead of the competition. Gathering competitive intelligence (even for competitors that have closed up shop) lets company's recognize the tactics that will help them boost results and become differentiators in a competitive market space.
As USA Today reports, Toys 'R' Us executives recognized in the company's later years that its failing to develop a strong e-commerce presence was causing the retailer to lose ground against other competition. Walmart and Target have no such problem, but they also know that when it comes to online-only commerce, they're up against a tough challenger in Amazon. The best way to play to their strengths is to combine modern, seamless online shopping capabilities with an in-store experience that online-only giants can't match.
Walmart, for example, is using its stores to host toy demonstrations that promote exciting holiday gifts while also increasing in-store traffic and the amount of time consumers spend in stores, according to CNN. Meanwhile, Ad Age writes that Target is reorganizing its store layouts and constructing play areas for children, turning Target into a fun destination for kids and an easier, more engaging place to do holiday shopping for parents. Target is supplementing this move by doubling its toy inventory, providing a much better experience for toy-hunters ahead of the holidays.
This expanded inventory and reinvention of the store as a kid-friendly entertainment destination fall right in line with the appeal of the Toys 'R' us brand-as does their efforts to directly engage with that younger target audience.
Speaking Directly to Kids
Look no further than the McDonald's Happy Meal for evidence that marketing to kids is a successful strategy. This year, both Walmart and Target have made steep investments into using digital channels to speak directly to kids and their interests, in hopes of helping those kids associate their stores with all of their gift-wrapped dreams.
As part of these efforts, Walmart has turned to a partnership with a young social influencer who operates one of the most popular kid-centric YouTube channels. The channel, Ryan ToyReviews, earns tens of millions of views for videos that test and review new toys on the market. The new partnership between Walmart and the YouTube star is resulting in Walmart-branded content highlighting individual toys and the toy shopping experience as a whole.
Meanwhile, new Target holiday campaign content is taking a multi-pronged approach to engaging with kids. For procrastinators, the company has launched a "Run and Done" campaign highlighting its in-store inventories and the ability to shop last-minute for holiday gifts. Meanwhile, Target holiday campaign content will be pushed out on social media, print, and TV commercials to reach younger audiences. Partnerships with media outlets serving core demographics are also being used to drive awareness about the new improvements to Target's in-store holiday shopping experience, in hopes of attracting new customers who are seeking alternative options for finishing up their holiday shopping for the season.
In general, Target's holiday marketing spend has increased significantly for the 2018 season, underscoring the company's perception that there's plenty of revenue up-for-grabs this year.
The causes of Toys 'R' Us's end can continue to be debated, but for the retailers still standing there's only one question that matters: How do you strategize to capture new sales revenue after a major competitor closes shop?
As we reach adulthood we all eventually must let go of our favorite childhood toys, but the good memories we had with them stay with us forever. Toys 'R' Us may be gone, but as retailers like Target and Walmart are proving, the toy brand's lessons are still valuable.
For more stories like this, subscribe to the Content Standard newsletter.

Featured image attribution: Mike Kalasnik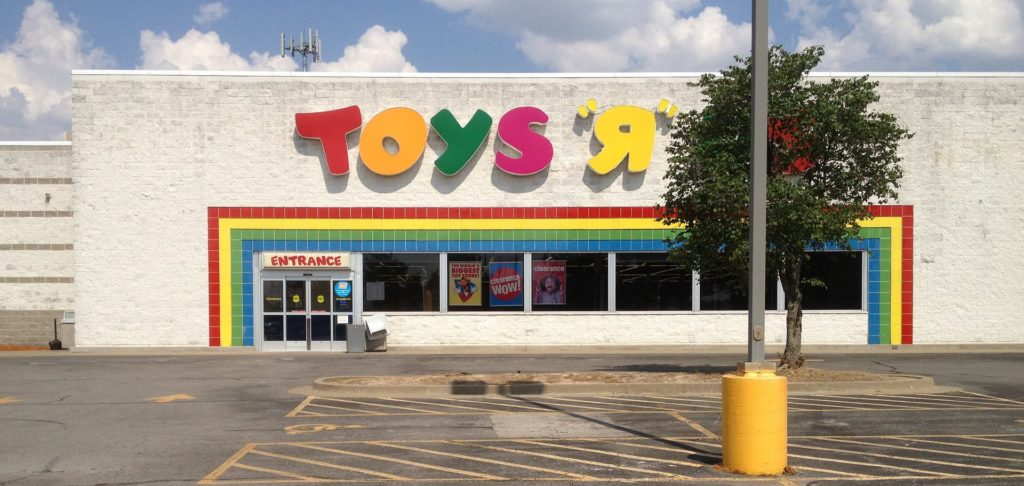 https://www.skyword.com/contentstandard/how-brands-are-trying-to-recapture-the-childhood-magic-of-toys-r-us/
https://www.skyword.com/contentstandard/how-brands-are-trying-to-recapture-the-childhood-magic-of-toys-r-us/
Jonathan Crowl