Content Strategy
How Data-Driven Content Marketing Ideation Fuels Timely, Effective Campaigns
By Liz Alton on April 6, 2020
Content marketing ideation remains a constant challenge for brands. Not only are you competing for visibility and mindshare in an extremely crowded playing field, but you're also facing increased pressure to deliver timely, sophisticated, and uniquely insightful content. Data-driven ideation can help you create content that fits this tall order.
Data can also help you identify where your brand has a right to play regarding timely events and trends, new angles on the conversations happening in your space, and the needs of your audience you'll want to address in your content. Around 76 percent of CMOs are using data to drive key decision-making—are you ready to use it in ideation? First, you'll need to pivot from the old-fashioned culture of gut-driven marketing.
Creating a Culture of Data-Driven Ideation
More than a decade ago, if you asked a company how they developed their content, the answer was simple: It's a gut-level decision. That was before we had myriad analytics tools at our fingertips. Today, developing content based on a feeling just won't cut it. For starters, it's a reactive approach. When you feel like something might make for blockbuster content, chances are everyone else is thinking the same thing or someone has already beaten you to the punch.
Embracing a data-driven ideation culture helps you create more effective campaigns, empowering you to stay competitive and achieve your larger marketing goals. How? It allows you to find out what's happening in your space, how others are reacting, and how you can enter the game and win. To up-level your content marketing ideation, your team should regularly:
consider information obtained from data collection tools and feedback loops
monitor brand mentions, product mentions, and conversations about your company
track social conversations, content consumption, and performance across audiences
look at traffic sources, keywords, and search intelligence
review the topics, formats, and distribution methods your competition uses
apply data to a range of scenarios, including the different sales funnel stages
By following these best practices, you'll be able to identify gaps in the market and opportunities you can answer with content. Chiefly, when looking at the conversations that saturate your market, consider how you can bring a unique perspective or add a different voice to the discussion. If everyone is doing think pieces about a new algorithm, you could stray from the pack by producing an infographic with quick tips or a video explaining the key takeaways—or both.
Looking at your processes and feedback loops is perhaps the most important component when shifting to a data-driven ideation culture. If you're not bringing in a range of different stakeholders to brainstorm discussions, you should be. This can open up new avenues of exploration. But don't just bring data to these meetings, use it to drive the conversation. This way, everyone's on the same page about what is and isn't already out there. Be open about your performance metrics, too, so stakeholders are abreast of what typically resonates with your target audience.
Using Data to Identify Key Content Opportunities
Understanding your audience and their needs is the backbone of a winning content strategy. Data helps you home in on what matters most to different segments of your audience, making it easier to identify content opportunities and develop personas. Data-driven marketing personas are invaluable in ideation because, as the Search Engine Journal explains, they help you pinpoint the type of content your audience tends to like and share, the communication channels they prefer, and their buying habits.
Some of the data sources you can use to drive ideation and persona creation include:
search volume and keyword activity
social media conversations
website usage patterns
existing content performance
strategic analysis of your competitive landscape
Ideating around data ultimately fuels more personalized, engaging content. But remember, not all data is created equal. Brands looking to historical data can easily end up creating content that's no longer relevant for an audience who's already moved on. To gain the most value from competitive data, performance data, and general contextual data during ideation, you'll want to use it to answer three core questions:
Which important discussions are engaging my target audience?
How does my marketing stack up to that of my competitors and peers?
What content is resonating with our customers, and what is not?
From there, you can create a core list of topics, unique angles, and discussion points to anchor your data-driven marketing efforts.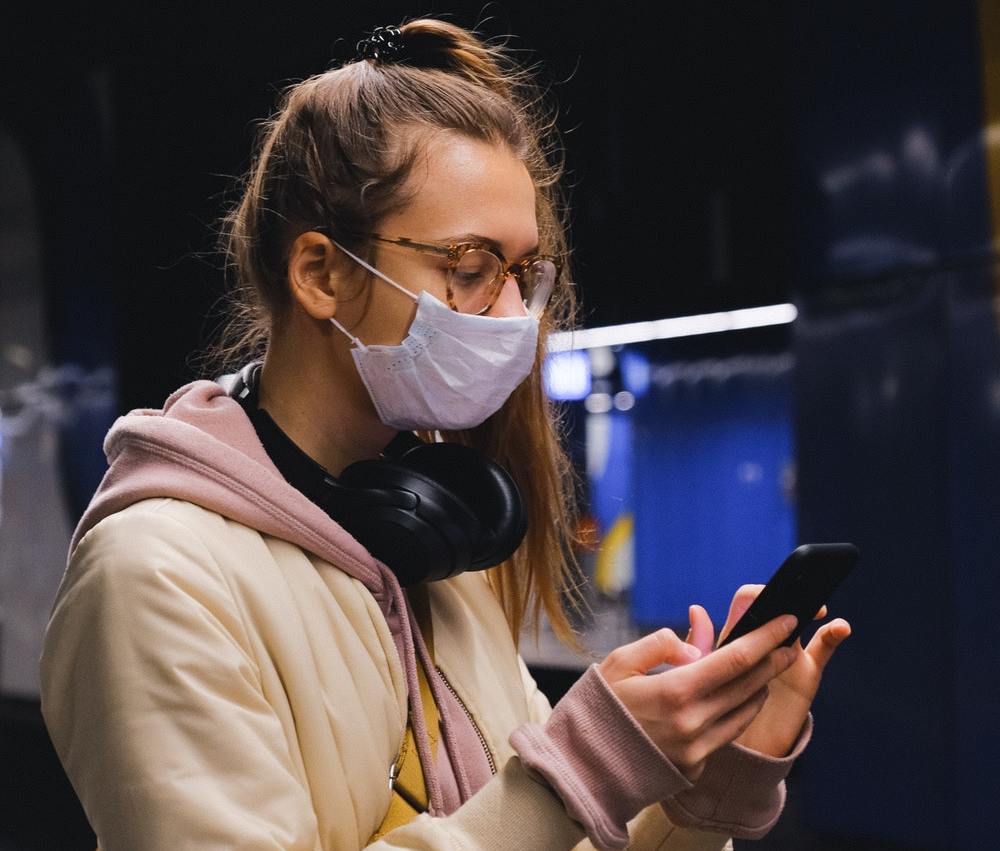 Photo attribution: Anna Shvets on Pexels.
Ideating Content Around Timely Events and Needs
The global COVID-19 pandemic creates a prime opportunity for branded content. However, it's crucial to be tactical with your approach to avoid wasting resources and sinking to the bottom of SERPs, as nearly every brand is creating COVID-19 content right now. You'll also need to proceed with caution to avoid seeming opportunistic or tone-deaf. When ideating around timely events like this, consider whether you have a right to play. If the answer is yes, determine how you can create content that's helpful, entertaining, and doesn't push a sale.
Brands who use this moment to build trust stand to benefit in the long run, as consumers are likely to remember and give their business to organizations who supported them during this trying time. COVID-19 is an evolving situation, with new information moving faster than the news cycle itself. People have become voracious content readers in an effort to understand how their lives will be affected by the coronavirus. Knowing what people are searching for and discussing surrounding COVID-19 will help you ideate content that can benefit you and your audience.
Use analytic tools to determine what keywords you should ideate around. Resist the urge to target all of the top-ranking keywords, instead, pulling out high-quality long-tail keywords that you can create organic content around. Also, consider your audience's questions and your brand's place in the industry at large. If your brand falls within the travel industry, your content could address all the major events being canceled and evolving travel regulations consumers need to know. If your brand falls within the health care industry, your content could revolve around what businesses are doing to reduce transmission and how individuals can stay safe.
Your content can also serve in place of any canceled in-person events. Providing a digital experience is a savvy way to recoup revenue losses while still providing value to consumers. In place of a conference, you could host a podcast or webinar that addresses the same agenda—you may even be able to keep the same roster of presenters if they're able to dial in. Or, if you're servicing multiple clients with canceled events, you could distribute a newsletter highlighting winning examples of digital events, the platforms they could use to host such an event, and communication strategies to help them ensure their future events are a success.
The demand for sophisticated, relevant content has never been stronger. Whether your brand's addressing a timely event like COVID-19 or just trying to rise in SERPs, calling on data insights can help you deliver the right content at the right time. Data-driven ideation goes way beyond gut-based marking, allowing you to address the wants and needs of your audience with high-performing relevant content.
For more insights on using data for content creation, download Skyword's report, Secrets to Raising Your Data IQ.
For more stories like this, subscribe to the Content Standard newsletter.
Photo by Manny Pantoja on Unsplash.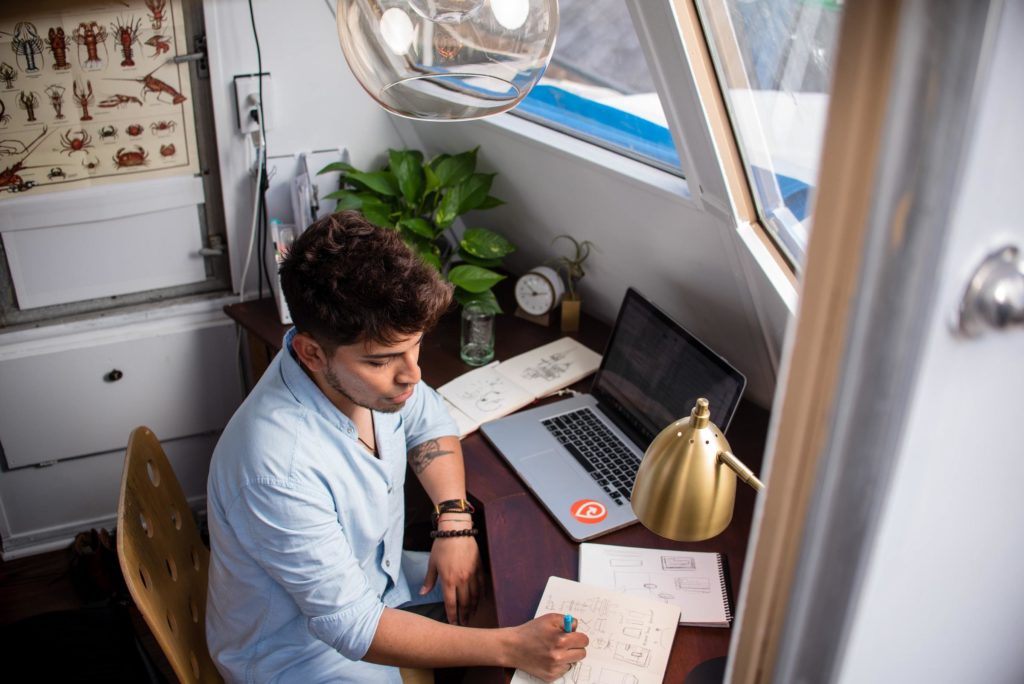 https://www.skyword.com/contentstandard/how-data-driven-content-marketing-ideation-fuels-timely-effective-campaigns/
https://www.skyword.com/contentstandard/how-data-driven-content-marketing-ideation-fuels-timely-effective-campaigns/
Liz Alton