Content Strategy
How Diet Coke Took Brand Strategy in Its Own Hands—and Turned Its Sales Around
By Jonathan Crowl on May 18, 2018
A brand is a powerful thing. And where brands are concerned, few have the global impact and value of Coca-Cola. Through a decades-long commitment to plastering its name and logo on bottles, T-shirts, decorative signs, Olympians, and almost anything else you can name, Coca-Cola's global brand value has grown to an estimated $73.1 billion, according to Interbrand.
In early 2016, the company announced a new brand strategy known as "One Brand," which aimed to strengthen the iconic global appeal of Coca-Cola by better connecting it to all of the products under its trademark.
Diet Coke was a part of that group. But less than two years later, Diet Coke abandoned ship. With its profits falling, the company's marketing leadership decided the "One Brand" approach wasn't working for the line of Diet Coke products. The company developed a new marketing strategy targeting millennials and undertook a renovation of the beverage container artwork and shape. The company also expanded the line of Diet Coke products to feature five distinct flavors, a first for the brand.
The move was heavily criticized at the time. Yet just four months later, the benefits of this shift are already evident. Even as overall soft drink sales struggle through a steady decline that began in 2012, Diet Coke managed in the first quarter of its rebrand to increase its sales volume by four percent-its first upward tick in sales since the fourth quarter of 2010, according to USA Today. Shares in the company grew by 18.5 percent year-over-year for the first quarter of 2018.
And as Market Watch points out, the quarterly numbers actually only capture the impact made by the first few weeks of sales following the Diet Coke rebrand. This means the brand's sales success could be underrepresented by these numbers.
The transformation is nothing short of amazing, but its success has left even experts scratching their heads over how it worked so well. How did Diet Coke decide a change was needed? How did they choose their strategy? And, above all, why has it worked so well?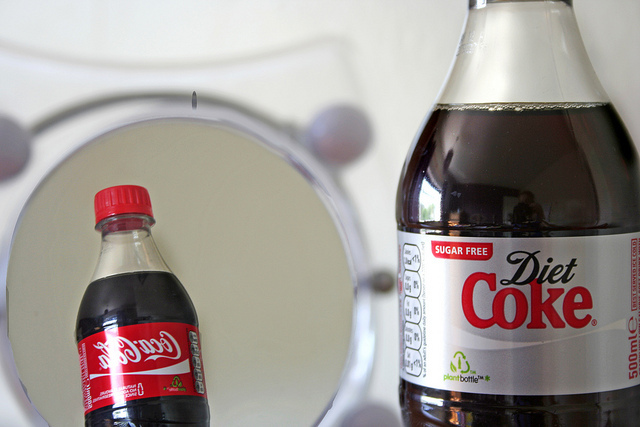 Image attribution: Laura Lewis
Why They Did It
A six-year streak of quarterly sales decline is enough to put any brand in jeopardy. Diet Coke is no exception. But other than adding four new flavors to compliment its primary product, the company decided against changing the recipe-making changes, for example, to accommodate a rising demand for organic and natural beverages.
Instead, the company focused on the marketing. And its executives determined that, despite the Coca-Cola brand's incredible global value, as well as their success driving sales of regular Coke, they needed an update to get the attention of younger consumers.
"Millennials are now thirstier than ever for adventures and new experiences, and we want to be right by their side," said Coca-Cola North America executive Rafael Acevedo, in a press release. "We're contemporizing the Diet Coke brand and portfolio with sleek packaging and new flavors that are appealing to new audiences."
Acevedo added that the new packaging and design, which resulted in brighter colors, sleeker lines, and a slimmer container, provided a necessary update to grabbing the attention of its core audience. "This visual evolution elevates the brand to a more contemporary space, while still using at its foundation the recognizable core brand visual assets," he said.
But plenty of experts disagreed. Mark Ritson used a column in Marketing Week to tear into the Diet Coke rebrand. "The earlier, smarter strategy of focusing on the master brand appeared to embrace that reality [that the overall soda category is declining] and plot a slower and more graceful decline for Big Red," Ritson writes. "This new, more radical approach to Diet Coke appears at odds with that more realistic strategy and opens up the possibility that Coke isn't just a big brand with big issues, it might also be a company without the marketers to manage the challenge."
Ritson also skewered the decision to target millennials as a sign that "you are in the presence of a sub-optimal, strategy-by-the-numbers marketing team."
Clearly, Ritson was wrong. Diet Coke's marketers did their market research before embracing such sweeping changes. Its new flavor options were the product of conversations with 10,000 consumers, which produced a favorite list of 30 soft drink flavors that were later narrowed down to four. The flavors were selected to appeal to the average millennials' preference for flavorful beverages and food, as evidenced by the popularity of hoppy beers and spicy cuisine.
literal thirst trap. #SoManyFlavors pic.twitter.com/CpdmTk3lYh

- Diet Coke (@DietCoke) January 10, 2018
Meanwhile, the company chose certain elements of the original design to retain in its rebrand: The iconic silver is still there, and the typography of the traditional Coca-Cola brand is still featured. But the update to color schemes and embrace of clean lines is a concerted effort not only to update the Diet Coke brand, but to give it its own distinct visual language.
"One Coke" is a thing of the past, at least as far as Diet Coke is concerned. Even though the company loudly embraced this global brand strategy several years earlier, Diet Coke's leaders saw the writing on the wall. As soon as they decided the Coca-Cola brand couldn't keep them afloat, they took the situation into their own hands.
Why It Worked
Diet Coke's seemingly overnight comeback begs the question: How did it happen? Every marketer hopes their prescribed strategy changes will result in instant success, but it rarely works out that way.
With more time and data to work with, the complete impact of the Diet Coke rebrand will be more evident to industry observers-and to the business itself. Coca-Cola CEO James Quincey believes that the early results, while promising, aren't enough to make bold predictions about the future of the beverage, but he does credit the revamped brand strategy, as well as the new packaging and flavors, for driving the quick turnaround.
"I think the combination of those three things was bold enough and interesting enough to not just engage some of the people who perhaps had lapsed from Diet Coke, but also millennials, and even some of the people who had perhaps been drinking flavored sparkling water," Quincey said in an earnings call.
The executive also said that changing consumer behaviors are dictating an increased need for "products that fit different needs, moods and moments." This may serve as further evidence that Coca-Cola's "One Brand" strategy wasn't made to serve modern consumers: Instead of a one-size-fits-all beverage solution, consumers are seeking more variety and broader experiences. Diet Coke's new strategy is designed to accommodate those shifting preferences.
Quincey also noted that the company's fast-and-furious rebrand may have been the perfect approach for today's market: "At the end of the day, speed and agility are critical for success in this rapidly changing consumer landscape."
That fast pivot is exactly what drew so much ire from industry observers at the start of the Diet Coke rebrand. But what initially appeared to be a rash decision now looks like an overdue adaptation to changing market forces. Even Ritson himself argued that the "One Brand" strategy was best conceived as a way to delay inevitable defeat rather than to save a brand. Instead, Diet Coke's leadership invested into a process that re-examined every aspect of its brand story and made changes where opportunity could be found.
As a result, Diet Coke appears to be on the rise. Only time will tell if it can turn this quick turnaround into sustained growth.
For more stories like this, subscribe to the Content Standard newsletter.

Featured image attribution: Eirik Skarstein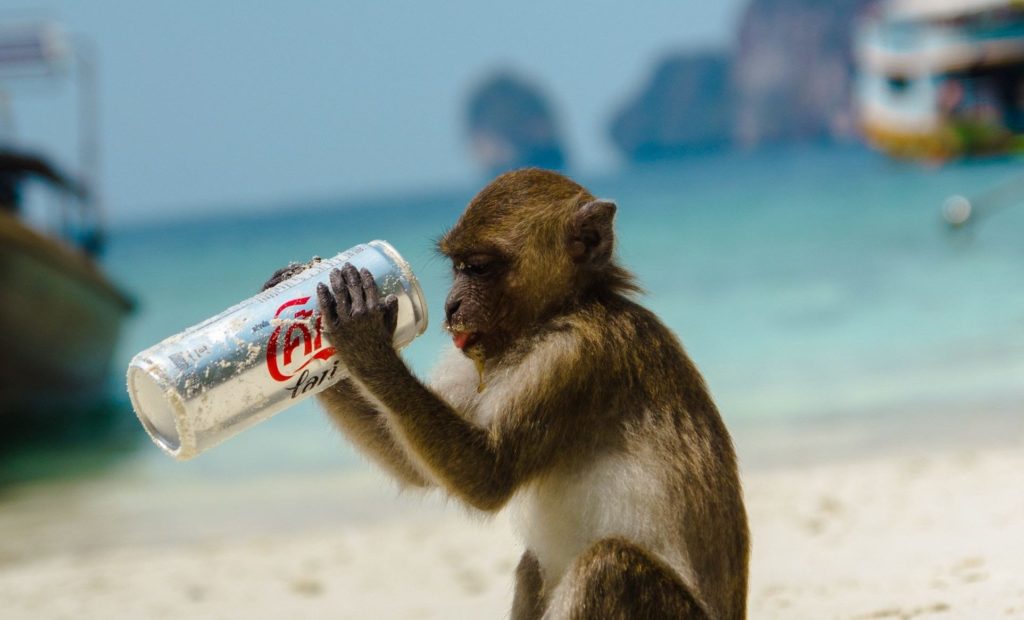 https://www.skyword.com/contentstandard/how-diet-coke-took-brand-strategy-in-its-own-hands-and-turned-its-sales-around/
https://www.skyword.com/contentstandard/how-diet-coke-took-brand-strategy-in-its-own-hands-and-turned-its-sales-around/
Jonathan Crowl