Content Strategy
How Much Should You Brand Your Content Hub?
By Lauren McMenemy on February 28, 2018
Once upon a time, all good web content lived on a company website. It was a few product pages probably viewed on Netscape, surrounded by 8-bit gifs to add "engagement." Those were the days when blogs were run by angsty teens in dark bedrooms, not by multinational corporations.
Now those words-company website-have such diverse connotations that we'd need a whole website to scratch the surface. And those company sites have evolved to be worlds of their own, full of useful information, with consideration given to user journeys and-more often than not-some way to tell stories and engage the audience.
Over the years those non-sales sections of a website have been called many things-microsites, company blogs, content hubs-but the purpose has been constant. It's a way to bring audiences with you on a journey, to pull them deeper into your website, to create loyalty and conversion, to show off your knowledge, and to prove you're the one to do business with. Companies now create so much content for so many different channels that it can be hard to keep track when you're in-house. Think of those times you've discovered Random Acts of Marketing and had to scramble to find a home for the accompanying content-we can hear the screams from here.
The fragmented nature of a multichannel approach is why a brand hub becomes important to modern marketing organizations. Creating a centralized home for your content is a no-brainer; it's a lighthouse guiding users through their online journey with your company, somewhere for them to look towards when they're losing their way or when they need a bit of help. Somewhere with a "subscribe for updates" option and an excuse for you to get into their inboxes.
As Kim Caviness writes for Imagination: "A content hub prioritizes relevance. Readers are welcomed by lots of smart, attractive thought leadership content and invited to select the topics that matter most to them by using filters and tags. Through skillful design, experience choices and strategic calls to action (CTAs), brands can guide users toward content choices that deliver on their own business purposes."
To Brand, or Not to Brand: That Is the Question
So here comes that question, that debate that's raged in content marketing since the beginning of time: Yes, we want a content hub, but how much do we brand it? It's the Big One, asking whether you create a hub on your company's domain or a separate hub off-domain that has a far more subtle sell. Is there an answer?
A few years back, the off-domain, unbranded brand publisher model became trendy. Led by Adobe's CMO.com and given strength by Casper's now-defunct Van Winkle's (they've now moved to Woolly), the idea that a company could (somewhat sneakily) create a publication that was useful, helpful, inspiring, and educational without having the company logo and sales calls to action everywhere was a revelation. It was, they said, more likely an audience would subscribe or click if they didn't see branding; branding equaled pushy sales message. Those hubs won awards, spurned copycats, and popped up in every best-of list going.
That trend has faded. Perhaps because of more tweaks to search strategy, and in recognition of the essential part this web content plays in lead generation, brand hubs are moving back on-domain. Certainly, when your correspondent was working on this very question for Sage's award-winning Sage Advice, the question of an off-domain blog was quickly shot down; the domain authority and ease of user journey were more important than creating a subtle brand publisher model. The point to the site was, after all, to help small businesses to grow through sharing advice, and some of that advice would live on product pages and in case studies. The full funnel had to be considered-not just the awareness stage.
Authenticity is the guiding light in content marketing now, and trying to disguise the fact this content has been created by a brand goes against that ideal. That said, there are still plenty of brands who find great success with off-domain strategies, and there are plenty of leaders who have their hub as part of their overall corporate web content. There is no "right way"; there is only the way that makes sense for your strategy.
Content Hubs Must Drive Business Goals
Time for another one of my incredibly scientific Twitter polls. Tell me, tweeters, what are your thoughts on brand in content hubs? #contentstrategy #contentmarketing #brandstorytelling #marketing #marketingstrategy #contenthub

- Lauren McMenemy (@TheContentType) February 20, 2018
That's clear from the conversations I've had in the last week regarding this question. Not a single respondent to one of my patented incredibly scientific Twitter polls™ said the logo should be kept far away, proving beyond a doubt (maybe) that the old brand-lite model is now out of favor. That 83 percent said there's a happy medium to be found shows the need to personalize branding strategy with business goals. As one Twitter respondent said: "[There's] no point in creating helpful content as a business if it's not driving business goals."
Over on LinkedIn, a marketer from Amsterdam said: "It's not about the brand, but the value, right? Consider the big consulting firms: BCG insights and McKinsey Quarterly are brilliant and well branded, too. They also had a strong brand to support the content and its credibility."
The pockets of the brand in question do come into play. "Stand-alone publications have their advantages but are also on a different scale of budget," said a CMO on LinkedIn. "If you spend a fraction of the budgets Adobe has to play with, then you must be driving meaningful traffic to your core website (and therefore prospect channel)."
A director of branded videos put it succinctly on Facebook: "If the brand has a clear and authentic voice then keep it transparent. I think in being seen to be a Trojan horse, trust is diluted. By owning the content and saying this is our curated opinion and being willing to share that openly then that must inspire confidence in both the company and their robust belief in their branded content? I think the branding needs to be subtle, but owned."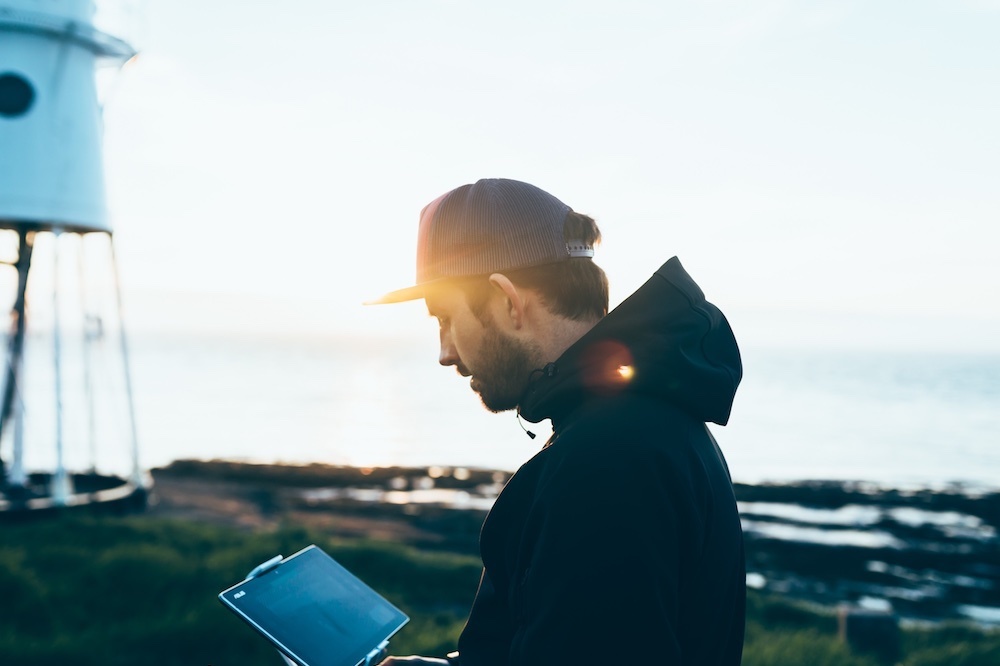 Image attribution: Rich Lock
What Is a Branded Hub?
So what do we mean by branded? It means your hub's look and feel is aligned with overall company branding-that's colors, font, imagery, experience. The logo might be there, or it might not be-your brand is more than your logo after all. It's also likely that a branded content hub will sit on the company's main domain. The godfather of brand hubs, American Express's Open Forum, is a good example of this: It sits well into the Amex domain and the Amex branding is all over it, from that light blue color to the Amex logo in the masthead. See also the aforementioned Sage Advice blog-sitting on-domain, the company logo forms part of the masthead again, and the imagery, colors, and fonts are all straight-up Sage branding-or Colgate's Oral Care Center. Each of these examples shows that a "branded content hub" does not have to mean sledgehammers and product pushes; instead, they use the familiar look and feel of that brand throughout the publication. The reader should know they are on a brand hub-but if they don't, they're still getting educational, useful, non-salesy content that will lead them to subscribe and return. And the very precise decisions around where in the domain that hub sits must be driven by your SEO strategy and the signals you want to send.
You can achieve this off-domain too, but you might sacrifice some of the SEO benefits of driving traffic to your main company website. Think With Google is clearly a Google hub-from the name, to the colors, to the tone of voice-but it's not on Google's company website. Going one further, GE's Txchnologist is actually built in Tumblr. Save for the "powered by GE" tagline at the masthead, you might not even know this is a GE brand hub. HP's Tektonika and Anthem's The Benefits Guide take a similar route: off-domain and only lightly branded. See also: Fab Beauty or Makeup.com for L'Oreal. LVMH had such success with their non-branded hub Nowness that publisher Modern Dazed has acquired a majority stake.
While these off-domain, brand-lite content hubs are often gorgeous, authoritative, and highly-subscribed, marketers must have a strategy for how they deliver value to the brand. Ultimately, there are trade-offs to both approaches. Whether you put your brand front and center or let it play a supporting (or even behind-the-scenes) role depends on what business goals you are trying to achieve.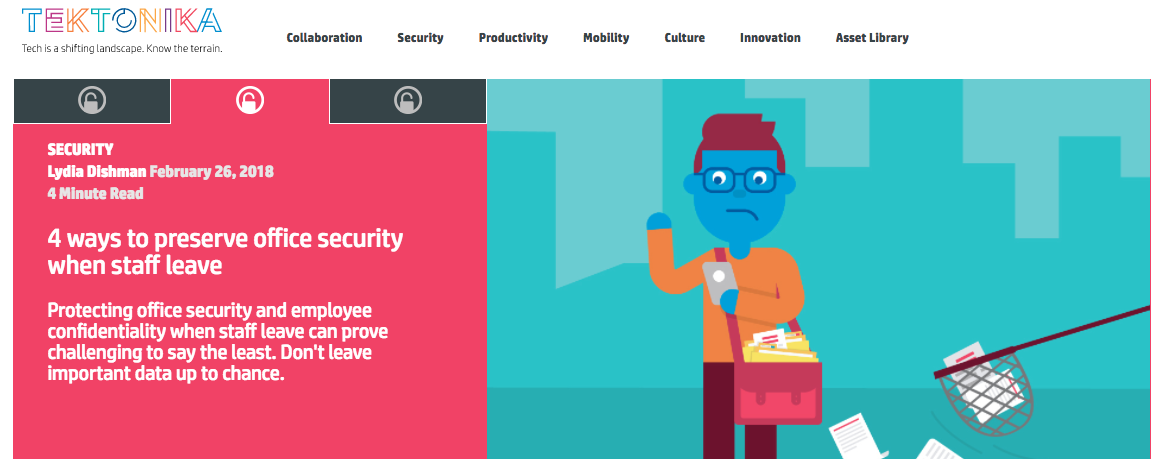 Focus on Building Trust, Wherever Your Hub Sits
By pursuing a brand hub strategy, you're not creating content for content's sake. (If you are, we need to have a serious talk.) That content must relate somehow to your overall marketing strategy; it must drive ROI and conversions in some way. The questions you should ask yourself before deciding whether to brand or not brand, go on or off domain, are simple:
How Much Domain Authority Do You Want?
Consistently publishing trustworthy content is among the most important benefits of a content hub, and that can seriously increase your domain authority in search. Do you want this authority to rub off on your company website or not?
How Much Visibility and Traffic Do You Want?
If you publish consistent high-quality content, search engines will love you. But do you want your users to stay on that hub, or to cross over into other areas of what you do, such as case studies or demos?
How Much Control Do You Want?
You control the experience on your brand hub, that's true, and you tailor the experience-unlike when using a social media channel as your hub. But will you need to deal with an in-house dev team to get that content published? How easy will that be? How much control will you need to relinquish over the end state of your content?
How Is This Content Designed to Drive Leads?
If you count subscribing to a newsletter as a conversion, then it doesn't matter if you're on or off domain. If, though, you want to build a strong profile of users as they progress across all of your company's properties, then you'll need to play nicely with the domain owners to ensure a seamless journey.
Building a content hub is not as simple as pressing go on WordPress; there needs to be a well-considered, documented strategy behind it. This branding question will create great debate within the marketing team, and will need to involve all elements of web content-digital teams, SEO, content creators, even your CMO will have thoughts.
But at the end of the day, in the words of one of my online debaters, "As long as the content is truly helping your audience, the branding should not matter. Focus on building trust. #alwaysbehelping."
Amen.
For more stories like this, subscribe to the Content Standard newsletter.

Featured image attribution: sasint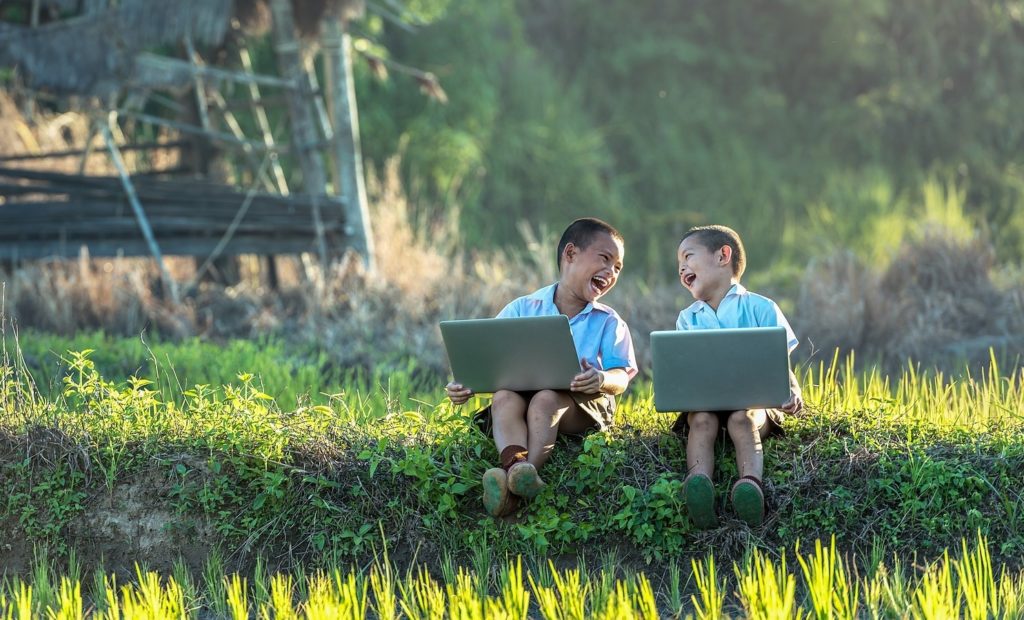 https://www.skyword.com/contentstandard/how-much-should-you-brand-your-content-hub/
https://www.skyword.com/contentstandard/how-much-should-you-brand-your-content-hub/
Lauren McMenemy