Content Creation
How to Cultivate Marketing Resilience in Times of Economic Uncertainty
By Liz Alton on April 24, 2020
The last recession taught us vital lessons about adapting marketing efforts to times of economic uncertainty. However, none of us could have anticipated a need to pandemic-proof our content strategies.
The classic reaction to an impending recession is to cut costs deeply rather than strategically. But these short-term savings can have a devastating impact on an organization's long-term trajectory. So instead of making rash decisions, you'll want to pause and think creatively about how you can strengthen your brand's marketing resilience.
Consider how your marketing priorities have shifted in light of COVID-19. What steps will you need to take to steward both customer relationships and your brand's future? And how can your team be more agile and adaptable without compromising the quality of content? No matter your brand's industry or location, this is what you need to know about marketing resiliency to overcome any economic challenge that comes your way.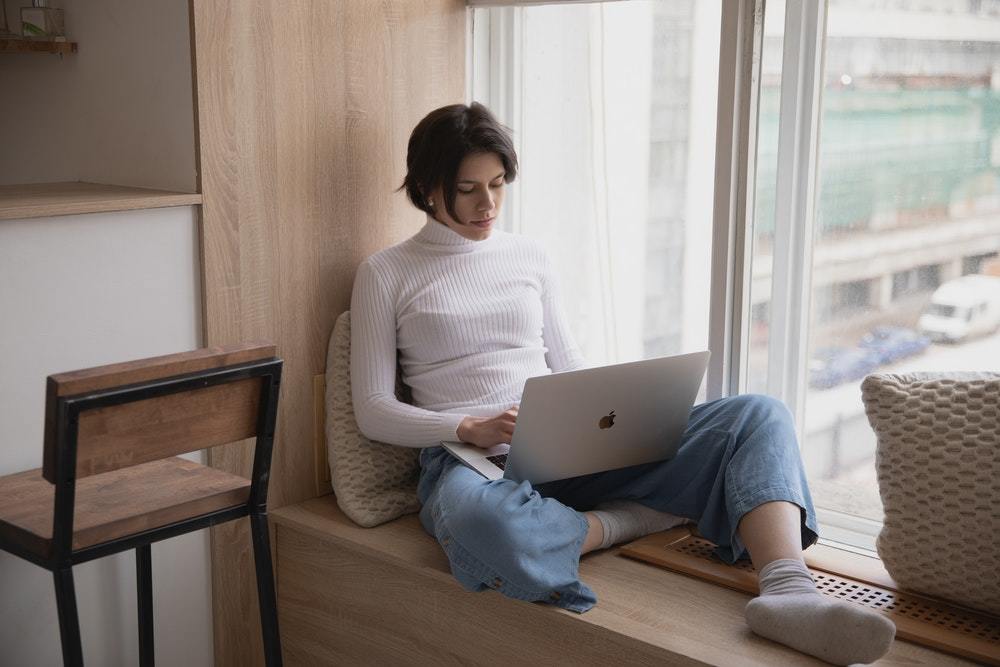 Photo attribution: Ekaterina Bolovtsova on Pexels.
The Core Components of Marketing Resilience
Today's marketing landscape is driven by data and long-term planning. Editorial calendars span months, and every move a brand makes is underscored by robust data. There's a whole generation of marketing leaders with the ability to thrive during good economic times. But leading a team to success during uncertain times often requires a wholly new approach.
To achieve marketing resilience, your brand must be able to:
Understand the current economic and competitive landscape and pivot accordingly.
Assess and satisfy the changing needs of your audience.
Develop strategies and execution plans that help your organization grow.
Resilience requires a mix of marketing leadership and vision, flexible technology systems and staffing, and an understanding of what's succeeded and failed in the past. Resilient marketing does each of the following to achieve its objectives.
Prioritizes Strategic Spending to Foster Growth
Don't go annihilating your budget, MediaPost advises: "The temptation to cut spending during a recession is strong for marketers who only see short-term concerns. But history has proven the brands that continue to market and spend during recessions end up reaping the largest benefits when the economy rebounds."
It's important to watch your bottom line, and some budget cuts may be inevitable, but you don't want to respond to economic uncertainty by slashing spending, halting new innovations, and dropping prices. These knee-jerk moves could harm your brand's integrity and its relationship with audiences. Resilient marketing, on the other hand, seeks to understand which investments both support immediate priorities and help reinforce long-term success.
Adapts Quickly to New Contexts

Resilient marketing is agile and responds authentically and effectively to fast-changing circumstances. Brands that offer support, words of hope, and resources during the coronavirus pandemic can ensure their organization stays top of mind while reinforcing relationships with audiences. Those that stay silent or churn out content that doesn't keep pace with the changing times risk being overlooked, shunned, or, worse, forgotten by audiences.
Operates with a Growth Mindset
In studying how an individual's mindset can affect their motivation and achievements, Stanford University psychology professor Carol Dweck made these distinctions:
A growth mindset thrives on challenges and sees failures and difficult times as opportunities to grow.
A fixed mindset assumes that skills and abilities are static, and that success requires avoiding failure.
Resilient marketing doesn't work without a growth mindset. Brands need to be willing to take informed risks and make necessary changes to thrive, both during challenging times and every single day.
Searches for Opportunities
Marketing in uncertain climates is no easy feat. You may be reluctant to take action, either because it's tough to see what possibilities lie ahead or because making moves without a safety net feels risky. However, marketing resiliency depends on being optimistic and tirelessly searching for prime opportunities.
In writing for the Harvard Business Review, Nathan Furr notes: "If we can remember there is a context vaster than we might initially have thought, filled with more possibilities than we might have envisioned, we are much more likely to find an optimal outcome. Most important, with that broader mindset we can weather the discomfort of unproductive uncertainty with greater optimism and calm."
Pivots to Support Organizational Priorities
Resilient marketing requires regular shifting to support changing organizational needs. Often, that means breaking down the silos between departments so marketing, sales, and services can collectively work toward your most critical goals. These may include closing new sales, building trust with existing customers, or raising awareness for your brand.
Fosters a Culture of Unity
Right now, your marketing department may have to do more with less. That means your human capital is more valuable than ever before. Whether you're relying on internal talent or forging alliances with outside partners, building a strong culture around your brand's values, marketing vision, and objectives helps keep your team unified and resilient.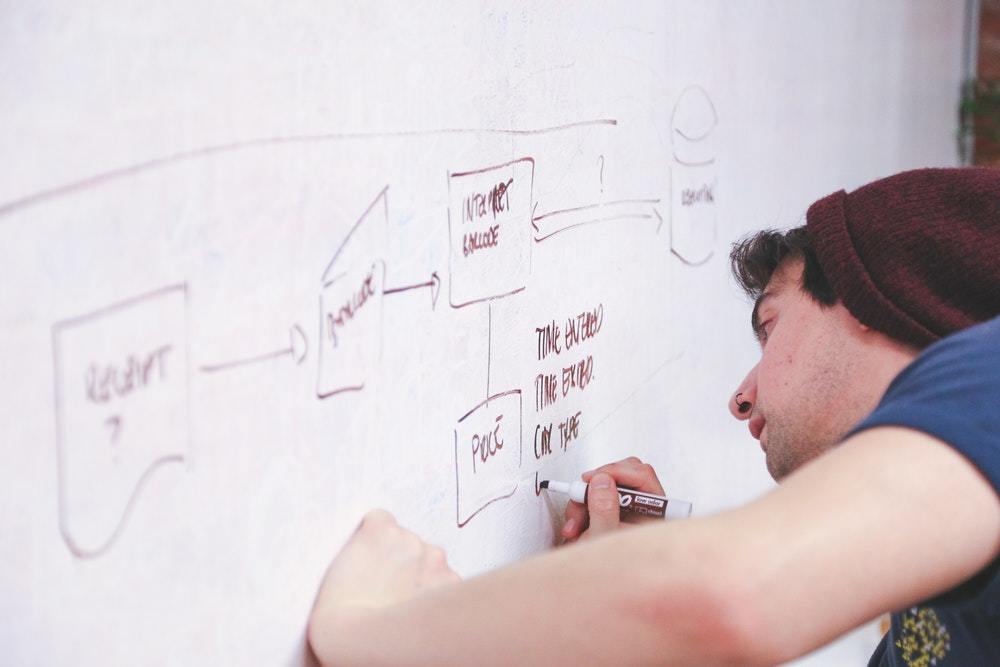 Photo attribution: Startup Stock Photos on Pexels.
How to Create a Marketing Resiliency Blueprint
Marketing resilience is both a mindset and a batch of concrete actions. Once you understand its key components and have taken the foundational steps to adopt an opportunity mindset, it's time to create a blueprint. You'll need to strategically steward your resources and think about what marketing pivots may mean for your business. Following these steps can help you build a plan for more resilient marketing.
1. Understand How Customers Are Changing

Whether you serve B2C markets or B2B buyers, the people in your target audience are much different now than they were three months ago. The way they live has shifted, as have their needs and priorities. Now—and always—it's vital to understand who's in your audience and what they need. Resilient marketers have conversations with users, conduct research, and monitor data streams to pinpoint opportunities to better serve their audience.
"The first step in responding must be to understand the new customer segments that emerge in a recession. Marketers typically segment according to demographics ("over 40," say, or "new parent" or "middle income") or lifestyle ("traditionalist" or "going green")," explains an article in the Harvard Business Review, which was published in the heart of 2009's recession. "In a recession, such segmentations may be less relevant than a psychological segmentation that takes into consideration consumers' emotional reactions to the economic environment."
They recommend segmenting your audience into four groups:
Live for today customers: Those concerned with their experience and not with savings.
Slam on the breaks buyers: Those who put all of their spending on hold.
Comfortably well-off consumers: Those who have the resources to ride out a downturn but are more selective with their spending.
Pained but patient buyers: Those who are optimistic about long-term recovery but more conservative in the short term.
Though no two users are exactly alike, considering these typical mindsets can help you craft content that's more attuned to what they may be feeling right now.
2. Be Prepared to React Quickly

A resilient marketing team is agile, pivoting each day in response to news and events that affect their brand, audience, and industry at large. To respond quickly and efficiently, you'll need to have the proper systems in place, as well as versatile creatives, ideators, and strategic minds at the ready.
In writing for the Harvard Business Review, Janet Balis says, "To quickly pivot creative messages as circumstances change, marketers will want to build more rapid-response operating models internally and with agencies. Access to remote production and creative capacity will become particularly important as the (COVID-19) crisis evolves. Nike, for example, immediately moved to adopt a new message: 'Play inside, play for the world.'"
When building and cultivating a rapid-response team, consider:
What in-house talent or outside relationships do you have available to quickly develop a strategy?
Is your marketing infrastructure optimized for rapid deployment? This could mean having access to high-quality creative talent or simply the technology to push a cross-channel campaign with real urgency.
Is your leadership and approval chain clear and optimized to support fast action?
3. Digitally Enable Your Teams for Collaboration

Having access to powerful collaboration tools is one of the most vital components of rapid-response marketing, especially when your teams are remote and your brand relies on talent around the globe. Having the right digital tools in place allows your team to host brainstorming sessions and supports collaboration as they continue to deliver high-concept, on-brand, and flawlessly executed customer experiences and marketing campaigns.
Some digital solutions your brand may want to consider include:
Communication and collaboration platforms, such as Microsoft Teams and Slack.
Project management tools that provide clear workflows for remote employees and instant insights for management.
Remote management tools for content oversight, publishing, and social media.
Social and market intelligence tools that provide real-time data and insights about campaign performance and customer sentiment.
4. Find an Emotional Connection with Users

Resilient marketing finds a way to emotionally resonate with audiences during difficult times. Show that you both empathize with them and have solutions to meet their evolving needs. Your brand also needs to make it clear that you are strong and prepared to come out of this crisis ahead.
This may mean shifting your message from innovator to institution, or from providers of the next shiny thing to carriers of a smaller selection of highly tailored solutions. While these are business-level decisions about product development and service delivery, they get communicated to customers through critical marketing channels. Brands that are familiar and trusted, have strong relationships, and exhibit emotional intelligence stand to shine now and during future times of economic uncertainty.
5. Put Users at the Center of Your Brand Experience

Good marketing is customer focused, but resilient marketing is ruthlessly customer driven. In order to come out ahead during the pandemic and its economic aftermath, organizations will need to double down on opportunities to bring their brand purpose to life and to really be there for customers.
Consider the car insurance companies refunding customers a portion of their premiums since they're driving less. By prioritizing how best to meet the needs of their customers and communicating in a compassionate way that puts their customers at the heart of their brand experience, they're providing a powerful model for how to show up for customers.
You'll also need to support the full customer lifecycle online. Most brick-and-mortar offices are currently closed, and travel to customers or clients is completely off the table. You'll need the talent, technology, and strategies in place to support customers online in order to keep your business afloat. Is your sales team able to leverage a configure, price, and quote system and obtain digital signatures to close a new contract? Does your implementation team have strategies in place for digital onboarding? Are you providing online customer service?
On one level, this digital fluidity is a cross-departmental consideration. Yet, marketers who identify these digital opportunities and communicate them effectively to customers can help their brands stay on track.
6. Take Advantage of Opportunities to Stand Out
Often, one of the first cuts brands make is to advertising. It's an extraneous line item that's not backed by a contract and can be quickly halted or scaled down. Take advantage of the fact that your competitors may be going dark by continuing to focus your marketing dollars on brand recognition and awareness. This can help you stand out in a huge way. In fact, it can be a cornerstone of resilient marketing.
As Forbes notes, "In past downturns, brands that were able to increase share of voice beyond their share of market, by maintaining or increasing their advertising spending, captured market share from rivals. What's more, they did this at lower cost than when times were good, and their share advantage was maintained during the recovery."
7. Partner with Account Managers on Customer Retention

Customer success and customer service teams often work overtime during economic downturns to help retain customers and use engagement as a long-term asset. Marketers can work with customer service to help reinforce these efforts in multiple ways. For example, your team could run campaigns specifically focused on retention, informed by the concerns or issues that come up during interactions with users.
8. Get Creative with Content
Content marketing is, and will continue to be, a core pillar of resilient marketing strategies. Finding creative ways to generate content can help you flexibly meet demands on tighter budgets and maximize ROI. To achieve this, you'll need to:
Lean into strategic capabilities: Having a content strategy is key to align your creative projects with your larger brand objectives and to keep delivery on track. Anchoring content creation to a clear strategy also helps you justify these efforts to stakeholders as your brand navigates a fast-changing landscape.
Find ways to repurpose content: Consider conducting a content audit to take stock of what assets you currently have and identify pieces that can be repurposed. A long-form article, for instance, could be republished as a listicle or used as source material for social media updates.
Get creative about sourcing content: Tap into your existing talent and subject matter experts for interviews and contributions. Partner with external creatives and leverage your freelance community to augment staff capacity. Consider crowdsourcing initiatives to get users involved through consumer-generated content.
9. Develop Robust Measurement and Feedback Loops

Using data and insights to determine how your marketing is performing has never been more important. Resilient marketing is backed by data, gathers insights quickly, and uses all the tools and strategies available to pivot. By using strong data and feedback loops, it allows your company to better understand what's working, where to double down, and where to cut.
As Marketing Dive points out, companies that flourished during the last recession had one thing in common: "They weren't the cost-cutters nor the aggressive investors. Those that thrived found ways to balance the need for short-term efficiencies with their longer-term vision by finding operational efficiencies while continuing to invest in marketing, R&D (research and development), and new assets. These companies were twice as likely as the others to advance ahead of competitors as the economy began to look up again."
10. Invest with Long-Term Success in Mind

While no one knows how severe the pandemic's economic impact will be, we can take solace in knowing this: Bleak times always pass. That's why your brand must look forward, not backward, and be at the ready for the surge in demand that comes with economic recovery. That means staying abreast of new technologies, continuing to invest strategically in innovation, and putting plans in place for big marketing pushes when the time is right.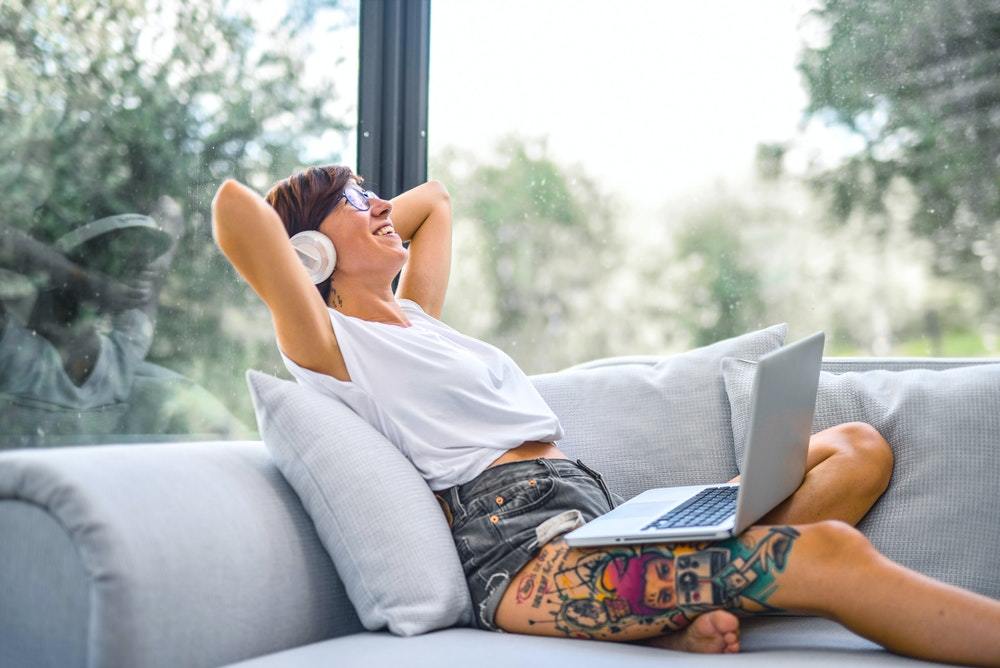 Photo attribution: Andrea Piacquadio on Pexels.
Marketing resiliency is an achievable goal. During uncertain times, strategic marketing visions can not only help brands successfully weather storms, but they can set them up for dynamic long-term success in ever-changing markets. By implementing these practical strategies now, it allows your marketing department to become a crucial asset in helping your brand navigate the challenging months ahead.
Featured photo by Max Andrey on Pexels.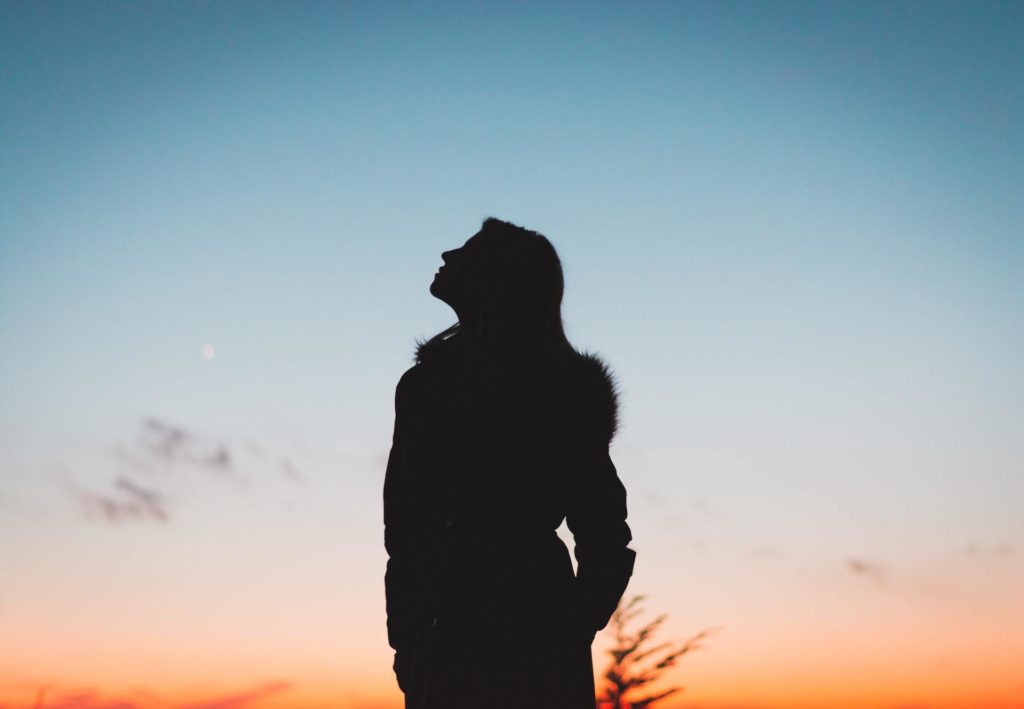 https://www.skyword.com/contentstandard/how-to-cultivate-marketing-resilience-in-times-of-economic-uncertainty/
https://www.skyword.com/contentstandard/how-to-cultivate-marketing-resilience-in-times-of-economic-uncertainty/
Liz Alton