Content Strategy
Making a Case for the Edgy Brand Voice
By Dom Scarlett on February 27, 2018
You've seen it, heard it, and read it before: the charming and meticulously groomed TV spokesperson; the chipper voice pleading with you from the radio; the innocuous catchphrase plastered on a billboard; the friendly and (let's be honest) dull brand voice.
You already know the story: A brand sets out to be different. A brand aims to resonate with audiences in fresh and exciting ways. A brand ultimately adopts a lifeless approach to content.
Fear is often the motivation for this saga-as most companies are afraid that anything but "nice" will turn audiences away for good. In fact, compelling brand storytelling can be edgy, and it can help you differentiate your brand from the competition in positive ways.
Bring the Edge, Fans Will Follow
The harsh reality: You're not the only business doing what you do. While you may feel you do it best, it takes more than a feeling to stand out. And for those in industries brimming with competitors, an edgy brand voice could be your defining feature.
Take Massachusetts-based furniture company Bernie & Phyl's: In a market saturated with sellers of sectionals and sofas, how does this family-run business stand out from the competition? For the last few years, a brazen brand voice has been the driving force behind the company's success.
For decades, Bernie & Phyl's television commercials featured the founders and a jingle familiar to most New Englanders: "Quality, comfort and price-that's nice!" But the company wanted to change direction and appeal to newer audiences. Their strikingly different approach is apparent in a recent Boston subway "personal" ad for a dining room set.
Bernie & Phyl's is a lil too kinky for me at 6:30 in the morning pic.twitter.com/2a89tkpUlx

– poetic carcass (@emmajeski123) October 2, 2017
In August 2017, the company invited shoppers into their stores to view the "Banned in Boston" ads, which were pulled from the Massachusetts Bay Transit Authority (MBTA) for their racy copy, according to the Patriot Ledger. Bernie & Phyl's president and owner, Larry Rubin, told the Boston Globe in September 2017 that year-over-year sales have increased by double digits since the shift in voice.
While you may think this company is an outlier, there are many examples of successfully edgy brands. Razor subscription service Dollar Shave Club began its startup venture with a risky company launch video titled "Our Blades Are F***ing Great." Their recent $1 billion acquisition by Unilever was no fluke. The company's use of bold, no-nonsense brand storytelling resonates with audiences-and has been the inspiration of numerous direct-to-consumer subscription services.
Fast-food giant Wendy's regularly makes headlines with its snarky social media channels, but the company walks the line between edgy and offensive-often openly mocking competitors and fans on social media. While the brand has received praise for its strategy, Brandon Rhoten, Wendy's vice president of advertising, stressed to Mashable that the brand must have some boundaries-and remember that it's an eight-year-old girl with pigtails at the end of the day. But this opens the door to a critical question: How far is too far?
That's Offensive: The Fine Line
Social media management company Sprout Social found in a 2017 survey that a whopping 88 percent of consumers don't like it when brands mock their fans-but do we really need a survey to know this? Successful edgy brands are provocative-not insulting or offensive. While bold copy helps Bernie & Phyl's stand out on the subway, this voice is not welcome in the company's stores or visible in its customer interactions on social media.
Budget carrier Spirit Airlines was previously known for its risqué advertising, but in 2016, after customer service and performance issues, the company decided to nix its tongue-in-cheek tone. "We almost went out of our way to poke the customer in the eye," Spirit Airline's CEO Bob Fornaro told Skift in August 2017. "And once a business gets more competitive, you can't do that anymore."
The most successful edgy brands entice people to engage with their content-they do not elicit a cringe reaction. While this may seem like common sense, a surprising number of brands have aimed for edgy and hit distasteful instead.
In 2009, animal rights organization People for the Ethical Treatment of Animals (PETA) sparked controversy with its "Save the Whales" billboard, which featured a cartoon of an overweight woman accompanied by a tagline that read: "Lose the blubber. Go vegetarian." PETA begrudgingly replaced the ad after negative backlash but maintained its stance on the message. The nonprofit is historically unafraid of creating offensive ads-and uses the ensuing publicity to raise awareness of its mission. Chances are, however, that this strategy isn't right for your brand.

The Evolution of Brand Voice
An edgy brand tone is not for everyone, and only 33 percent of consumers enjoy a snarky tone on social media, according to Sprout Social's survey. But do preferences change when we examine generational differences between audiences? Forty-two percent of millennials love it when brands make fun of their competitors on social media-compared to 70 percent of baby boomers and generation X-ers who find it annoying, according to the survey.
What is edgy to a millennial might be annoying to a baby boomer, so considering your target market is crucial. An edgy tone may work for brands targeting younger audiences but may be a trickier task for those going after boomers or generation X. We live in a changing world, and what worked before or what works today may not resonate with future audiences. Brand storytelling must find ways to evolve and, for some, this may mean a shift in brand voice-and an edgy new approach to content. How's that for a harsh reality?
For more stories like this, subscribe to the Content Standard newsletter.

Featured image attribution: Dylan Siebel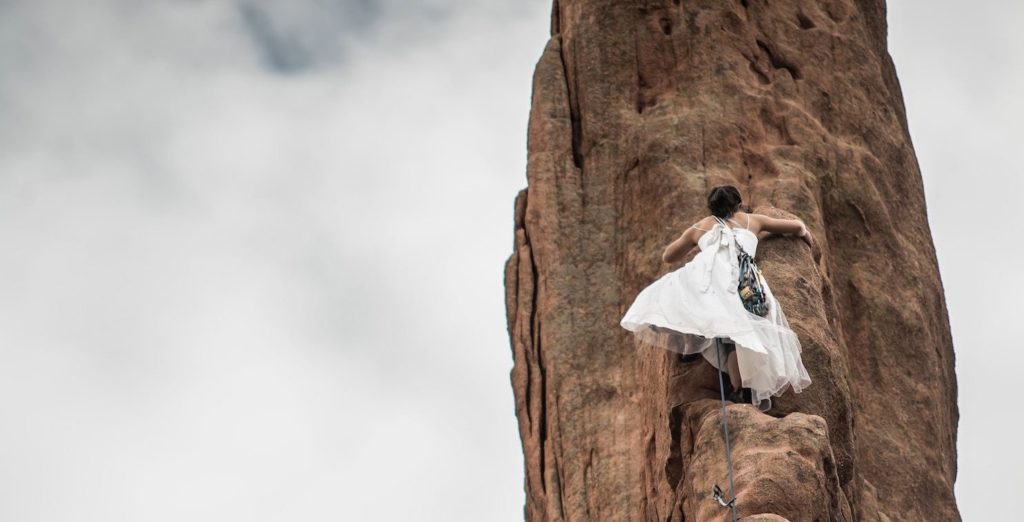 https://www.skyword.com/contentstandard/making-a-case-for-the-edgy-brand-voice/
https://www.skyword.com/contentstandard/making-a-case-for-the-edgy-brand-voice/
Dom Scarlett