Creative Thinking
Midterm Marketing Strategy: What You Can Learn From How Brands Used Content to Get People to the Polls
By Stephanie Vozza on December 31, 2018
Every marketer knows you need a call to action when designing a marketing campaign. During the recent midterm elections, however, several brands tried a political marketing strategy with a call to action that didn't directly involve their products and services. They leveraged their brand power to get people to the polls to vote.
Typical midterm elections see about 40 percent of registered voters cast a ballot, but the 2018 turnout saw a record high with nearly half of voters coming to the polls, according to FairVote.org. And whether they voted or not, 62 percent of Americans said the 2018 election was more important than any other midterm in their lifetime, according to a survey sponsored by SurveyMonkey, The Skimm, and Vanity Fair.
While there's no exact data on the number of people who were directly motivated by brands to participate in the midterms, the enthusiasm and creative effort companies put into campaigns that aligned themselves with politics is proof that brand activism is a growing trend. And it's a trend audiences care about. Nearly two-thirds (64 percent) of consumers around the world will buy or boycott a brand solely because of its position on a social or political issue, according to the 2018 Edelman Earned Brand study.
A national event, like a midterm election, was a great talking point to start conversations with customers. Some brands did it exceptionally well in terms of figuring out how to naturally align their brand within the context of the greater cultural event. Here are four brands that created inspirational campaigns that motivated audiences to take political action.
TheSkimm created the No Excuses campaign to encourage its seven million subscribers to vote. Earlier in the year, the email newsletter publisher found that millennial women in America were overwhelmingly dissatisfied with the current direction of the country, yet less than half were "absolutely sure" they were going to vote in the upcoming midterms.
True to its "Live a smarter life" tagline, theSkimm used a series of videos that featured actors from popular television shows like Grey's Anatomy and How to Get Away from Murder to educate viewers and dispel the common excuses for not voting. In one humorous video spot promoting the campaign, actress Karla Susana Olivares Souza responds to the statement, "I don't have time to go vote" with "You did have enough time to Google your ex until you were full up-to-speed on the last nine years of his life. You have time."
In 2016, theSkimm ran a No Excuses campaign that led more than 110,000 people to register to vote. The goal during the midterms was to go one step further by getting 100,000 people to show up to the polls. Kaitlyn Jankowski, head of marketing for theSkimm, spoke about the No Excuses campaign at the recent Young Women in Digital conference. Their aim was to build an honest and authentic brand voice that fits into their readers every day lives.
The winning strategy for content marketers: Give all of your content a unique brand voice that reflects the interests and values of your core audience.
Snapchat
Snapchat's brand is about expressing yourself, and the midterm election provided the social media platform a way to connect itself to voting.
"Voting is one of the most important forms of self-expression we have, and we're committed to empowering our community to register and vote for their chosen representative," Jennifer Stout, global head of public policy, told USA Today.
Users age 18 and up could register to vote right through the Snapchat app, and more than 400,000 users did during a two-week period, reports The New York Times, with much of the activity in the key battleground states of Texas, Florida, and Georgia.
But Snapchat didn't stop there; the company sent video messages to users urging them to register to vote, and added a button on users' profile pages to "engage, inspire, and register eligible voters of all political beliefs." It also added filters that had an "I Voted" button. By integrating these different forms of rich media content directly within the app, Snapchat simultaneously promoted a message people cared about while getting users to engage with its features and spend more time exploring its platform.
The winning strategy for content marketers: Connect with audiences by providing an inviting and intuitive user experience.
Lyft
While dispelling myths and registering voters provide motivation, the ride-sharing service Lyft tied its brand to the logistics side by giving people rides to the polls. Lack of transportation was one of the top ten reasons registered voters don't actually vote, according to Pew Research Center. Lyft's Ride the Vote campaign offered discounted rides on Election Day.
"Today feels different driving versus any other day because today we have a goal, and the goal is to get people to get out and vote," said Bridget, a college honors student and single mother who drives with, Lyft, in a blog post for the company.
Lyft announced its campaign in August, and Uber followed suit in October, offering users discounted or free rides to the polls through its Uber Drives the Vote campaign. The company added a "Get to the Polls" button on the app. "With the 2018 elections around the corner, many organizations and companies across the country are going the extra mile to support our democratic process," Uber said on its website. "At Uber, we want to do our part, too-by helping voters register and get to the polls on Election Day."
Image attribution: Oleksandr Pidvalnyi
By approaching the wider issue of low voter turnout as a problem of unreliable transportation, these brands demonstrated an understanding of both their brand purpose and the value offered by their services. They found a relevant spot in the conversation that felt strategic, not attention-seeking.
The winning strategy for content marketers: Understand your audiences immediate needs and offer the right solution in the right moment.
Levi's and Patagonia
Two iconic American clothing brands approached the midterms from yet another angle: internal leadership. Levi's and Patagonia teamed up to launch the Time to Vote campaign, encouraging voter turnout by giving employees the time they needed to get to the polls and vote. Both companies have been named to "Best Companies to Work For" lists, which contributes to their overall brand reputation as independent-thinking, driven leaders.
Their campaign gave employees paid time off to vote if they were unable to vote during non-working hours. Since their announcement, 350 other companies, including Walmart and Lyft, joined the effort, ensuring their employees had time to vote.
"Together, we hope to tackle the dismal voter turnout rates in the US, which are among the lowest in the developed world and we encourage more businesses to join us," Levi's and Patagonia said in statement. By promoting their values within their internal organization, both companies proved to consumers that they are committed and authentic in their activism efforts.
The winning strategy for content marketers: Brand activism starts with turning internal employees into valuable brand advocates.
Encouraging Action Not Ideals
The midterm campaigns provided companies with a safe political marketing: encourage people to vote. None of the brands took a stand for a party or candidate; they simply urged their customer base to take part in the movement.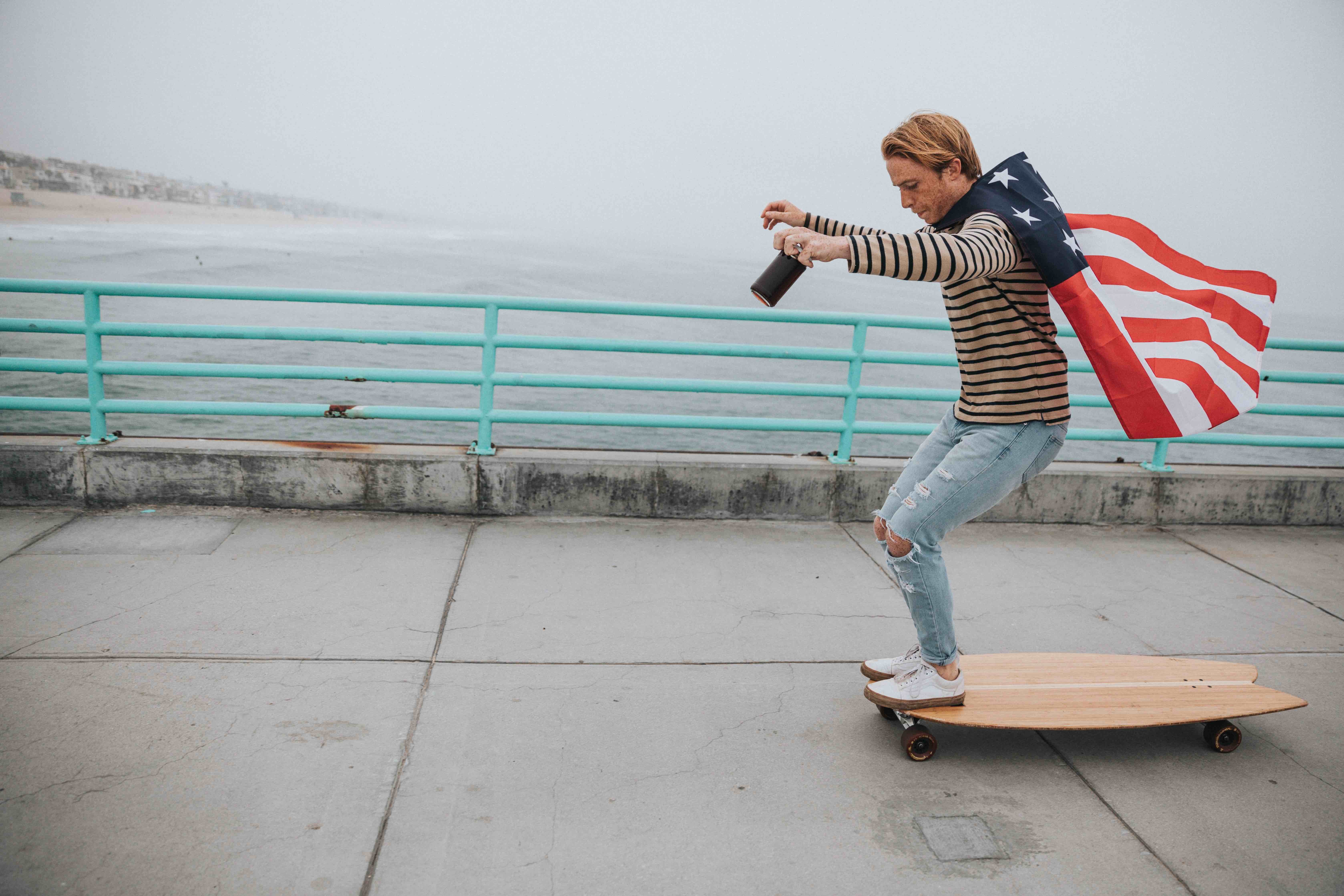 Image attribution: Nathan Dumlao
"We feel that the role of our company is to provide our audience with the resources they need to make an informed decision. We don't believe it's our place to tell them what decision to make. There are already so many places for political opinions yet there are very few that put the onus on getting out there and casting your vote," said founders Danielle Weisberg and Carly Zakin in an interview with Forbes. The decision of whether or not to take a political stand is one that shouldn't be taken lightly, as it's quite possible you'll alienate a portion of your customers. Winning campaigns capitalize on civic engagement and action over ideals. The 2020 presidential election will provide another opportunity to join in or sit on the sidelines. The best campaigns clearly align with your brand.
Or if you can't find a clear connection, you could always join the conversation the way Steak-umm did when they posted on social media accounts: "If for some strange reason you need a frozen meat company on Twitter to tell you to vote in order to do so, then here: go vote."
For more stories like this, subscribe to the Content Standard newsletter.

Featured image attribution: Alexa Mazzarella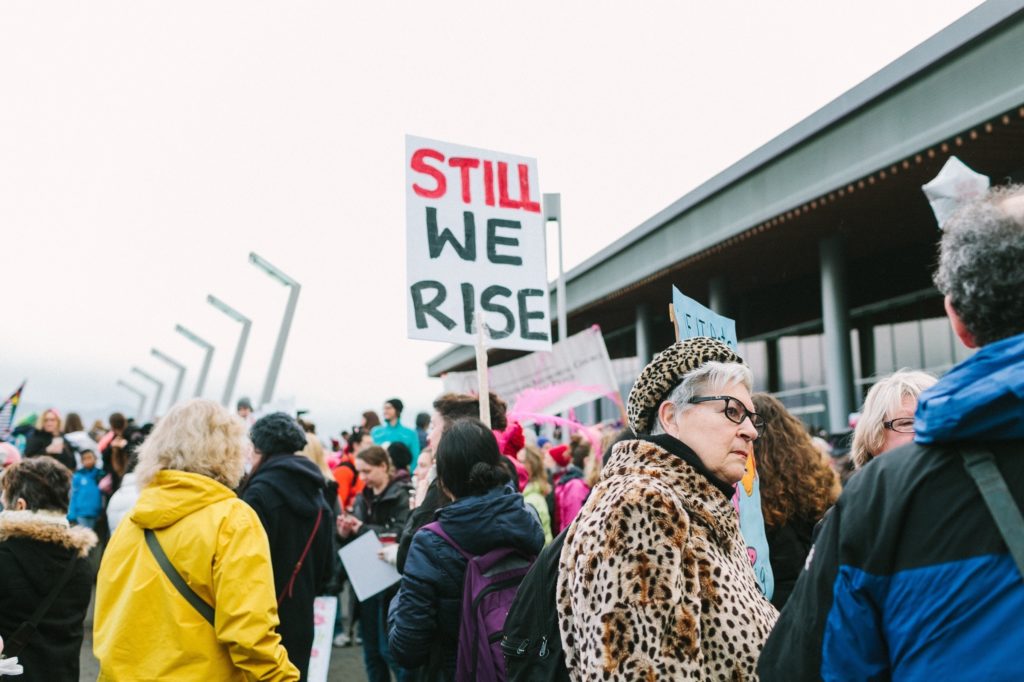 https://www.skyword.com/contentstandard/midterm-marketing-strategy-what-you-can-learn-from-how-brands-used-content-to-get-people-to-the-polls/
https://www.skyword.com/contentstandard/midterm-marketing-strategy-what-you-can-learn-from-how-brands-used-content-to-get-people-to-the-polls/
Stephanie Vozza