Creative Thinking
Minority Women in Business: 4 Marketing Leaders You Need to Follow
By Taylor Holland on April 19, 2017
It's no great secret that Silicon Valley has a diversity problem. For minority women in business, rising to the top at tech companies is not an easy undertaking. It's also not a losing battle.
Just last year, TaskRabbit promoted its COO, Stacy Brown-Philpot, to CEO, adding one more name to the very short list of black women leaders at multimillion-dollar tech companies. What happened next? Exactly what one would hope. She set her sights on growing that list.
A few days into her role, Brown-Philpot announced that TaskRabbit, an online marketplace where consumers can hire freelance laborers, would be the first tech company to adopt a strategic African-American inclusion plan in conjunction with the Congressional Black Caucus' CBC Tech 2020 initiative, which aims to increase diversity in the industry.
Philpot is certainly a glass breaker. Fingers crossed, she'll also be a trendsetter.
Women of color aren't just leading tech companies; they're also leading marketing at tech companies. In this article, you'll meet four of them.
But First, the Backstory
This is not another story about injustice in Silicon Valley, but that is certainly the backdrop.
Technology is a notoriously challenging industry for all women in business. There's the lack of encouragement to pursue tech careers in the first place and the environment that still feels like a boy's club in many organizations, especially amidst the leadership ranks. There's the absence of female role models and mentors at the top, and as evidenced by many highly publicized lawsuits in Silicon Valley, women still contend with sexual discrimination and even harassment.
For women of color, who deal with dual stereotypes and discrimination, it's even more challenging.
In the high-tech sector, men currently hold 64 percent of jobs and 80 percent of executive leadership positions, according to the US Equal Employment Opportunity Commission. Meanwhile, white people comprise 68.5 percent of the workforce and 83.3 percent of executive teams.
How do minorities fare?
African Americans: 7.4 percent of workforce, 2 percent of executive roles
Hispanics: 8 percent of workforce, 3.1 percent of executive roles
Asian Americans: 14 percent of workforce, 10.6 percent of leadership roles
It's worth noting that Asian Americans tend to fare better in Silicon Valley than in other tech companies. They hold 50 percent of professional jobs at these firms and 36 percent of management positions. Of course, more of these workers and leaders are men than women.
However, despite the slow progress for minority women in business, change does seem to be on the horizon, for three key reasons:
Thanks to the dedication and creative thinking of education activists and nonprofits like Girls Who Code, more girls and young women are being encouraged to pursue their interest in STEM.
Whether out of the good of their hearts, a desire to avoid bad press, or an understanding of how diversity boosts the bottom line, many large tech companies are making efforts to become more inclusive. Granted, some seem to simply be paying lip service to the cause, but others are working to create meaningful change.
There are some notable glass-ceiling-breakers who have made it to the corner office and want to bring other women in with them.
Granted, most of those women are white, but not all of them.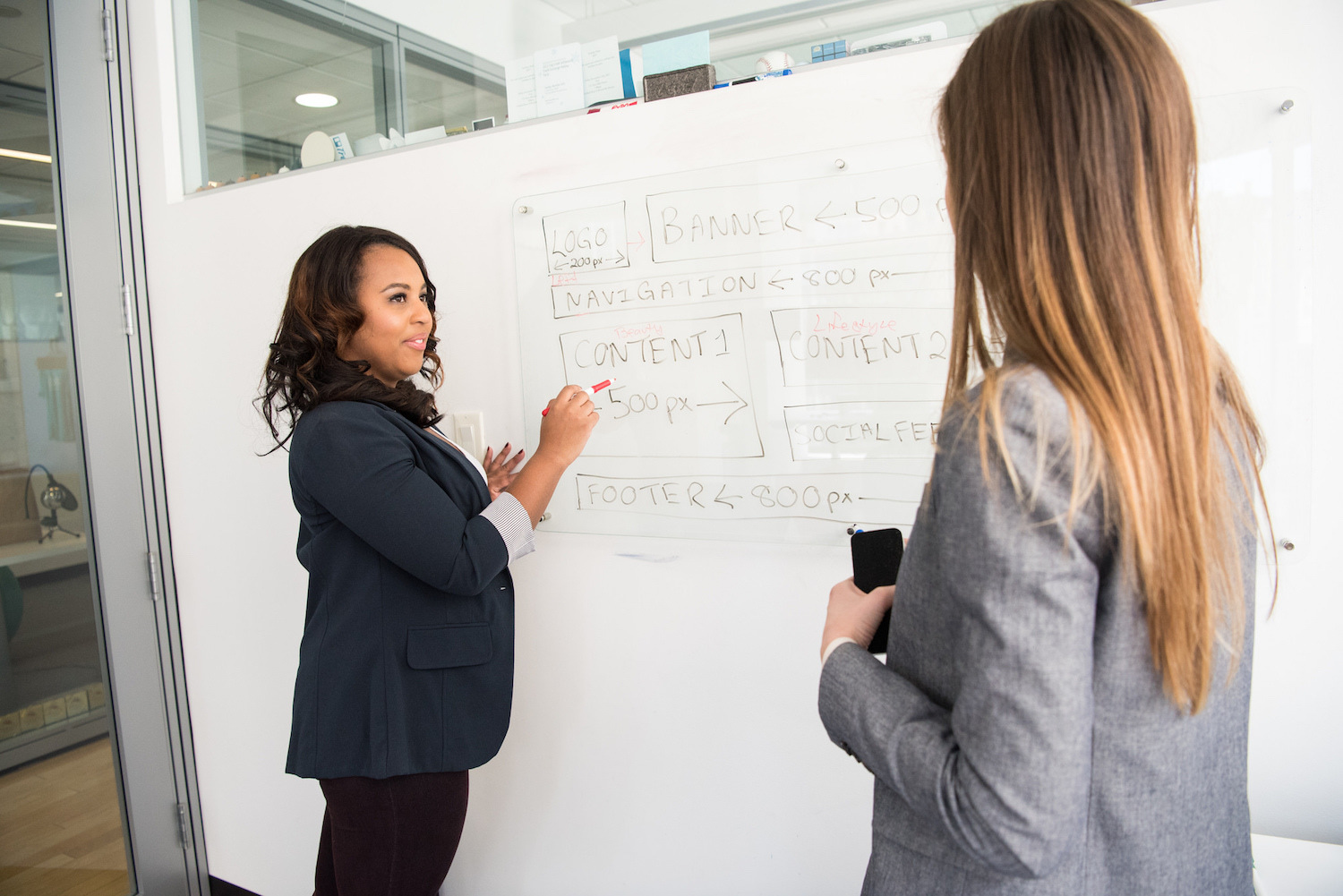 Image attribution: WoCinTech Chat
4 Minority Women in Business Whose Names You Should Know
Who are the influential minority women leaders in technology marketing? And how did they make their way to the top?
Meet four of them.
1. Bozoma Saint John, Head of Global Consumer Marketing for Apple Music and iTunes, Apple
At Apple's Worldwide Developers Conference last year, Saint John got thousands of people-mostly white men-to sing along with Sugarhill Gang's "Rapper's Delight," earning her the label "the coolest person to ever go onstage at an Apple event" by BuzzFeed. But it's not just her rockstar ways (and rockstar friends) that've made her successful. She's also really good at her job.
Saint John joined Apple in 2014 by way of Beats Music, where she had led marketing for only a few months before Apple acquired the company. Since then, she has built Apple's roster of brand ambassadors to include the likes of Mary J. Blige and Taylor Swift, a partnership that resulted in the hilarious commercial, "Taylor vs. Treadmill."
Before taking on her role at Apple, Saint John served as head of music and entertainment marketing at ­PepsiCo, where she signed a $50 million sponsorship deal with ­Beyoncé and landed other A-listers to represent the brand, including Nicki Minaj, Kanye West, and Eminem.
Along the way, Saint John has done her part for diversity and inclusion, earning her the first annual rockstar award from Adcolor, an organization that celebrates and promotes people of color in the advertising industry.
2. Eliana Murillo, Head of Multicultural Marketing, Google
A Harvard grad trained in both sociology and consumer marketing, Murillo calls herself a "digital sociologist and purveyor of cultural innovation." She founded and leads the multicultural marketing department at Google, where she helps the company better understand and engage minority audiences with initiatives such as the Get Your Business Online campaign and election features in Spanish during the presidential debates.
Murillo also serves on Nielsen's External Advisory Council and helps to shape industry research about multicultural consumers. But she's not just interested in helping companies engage diverse audiences; she also wants to help build more diverse workforces.
In 2013, she founded Hispanic Opportunities in Leadership and Advocacy (HOLA), a resource group for Hispanic Googlers. Since then, the group has grown from two founding members to more than hundreds of Googlers across more than 10 offices.
3. Alex Hisaka, Head of Global Content Marketing, LinkedIn
Hisaka started out as a copywriter and worked for both Paypal and Salesforce before joining LinkedIn in 2014. She has quickly risen up the ranks from copywriter, to content marketing manager, to head of the company's entire content marketing department. And that's a big deal, considering the social network engages 467 million people across 200 countries.
What's her success secret? Passion and creative thinking. As she put it, "I believe that great storytelling combined with great marketing has the ability to change people's lives: it's human, it's relevant, it's honest. It's making something worth talking about. And if I can deliver information in a way that helps people solve real problems, that's the kind of work that I want to get behind."
IBM recently named her one of seven women who are reshaping digital marketing, and TopRank Marketing included her on its 2017 list of "50 Influential Women in Digital Marketing."
4. Felicia C. Guity, Channel Officer, Worldwide Public Sector - Education, Microsoft
The most seasoned marketer on the list, Guity is also the most powerful, at least in traditional terms-i.e., purse strings.
Guity has been with Microsoft since 2003. She took on her current role eight months ago and now leads the Microsoft's Worldwide Education Channel Marketing and Incentive, which manages partnerships with education resellers. Before that, she spent 13 years as general manager of OEM channel marketing, which accounts for approximately 75 percent of total Windows revenue. As such, Guity controlled a big budget, managing over a billion dollars in channel incentives, a multimillion dollar portfolio of marketing funds, and programs that reached 200,000 partners.
All the while, she's made time to serve on boards for nonprofits that empower women and young girls. She mentors both emerging leaders at Microsoft, as well as at-risk high school girls though Her Best Self.
It's a Start
For now, these women leaders are exceptions to the rule, but there are far more like them waiting in the wings-smart, talented minority women who understand technology and how to engage audiences. Now that those women have some role models at the top, it's only a matter of time before this is a much longer list.

Featured image attribution: WoCinTech Chat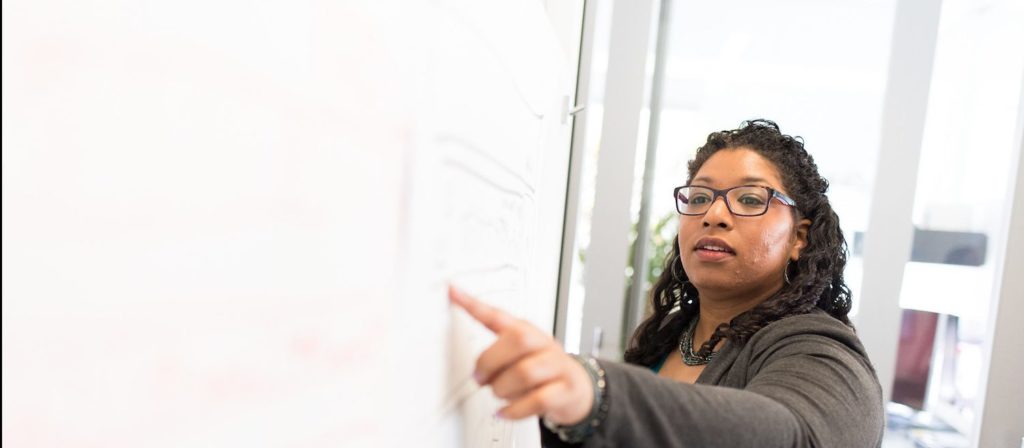 https://www.skyword.com/contentstandard/minority-women-in-business-4-marketing-leaders-you-need-to-follow/
https://www.skyword.com/contentstandard/minority-women-in-business-4-marketing-leaders-you-need-to-follow/
Taylor Holland